Desde hoy martes y hasta el próximo viernes 14, Feria Valencia acogerá la celebración de "Nos vemos en Valencia", el evento que reúne por primera vez las ferias Hábitat Valencia, que este año cumple 50 años,  Cevisama (cerámica, baño y piedra natural), Fimma (maquinaria para la madera) y Maderalia (componentes para la industria del mueble y la madera). Paralelamente a esta cita, se desarrollará un amplio programa de actividades  y la quinta edición de la Valencia Design Week, que organiza la Asociación de Diseñadores de la Comunidad Valenciana.
La celebración conjunta con Cevisama y Fimma-Maderalia supone el marco adecuado para que Feria Hábitat Valencia, la cita de referencia del hábitat "made in Spain", apueste por un concepto de oferta integral en torno al contract y un claro posicionamiento hacia la internacionalización y exportación. Durante estos cuatro días, este certamen reunirá a más de 225 destacadas marcas nacionales e internacionales en una superficie de exposición de 25.000 m2.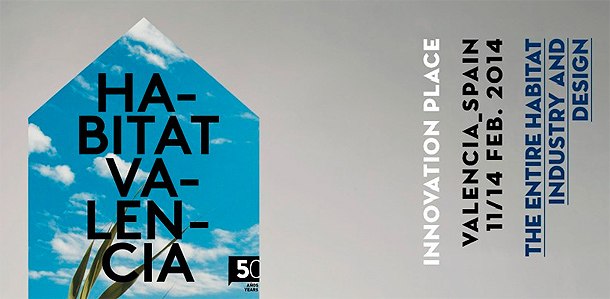 La renovada cita ha llamado la atención de grandes marcas que han regresado al escaparate de Hábitat. Es el caso de empresas como Hurtado, Canella, Ascensión Latorre, Point, Grupo Seys o Guadarte, que se suman a marcas líderes en sus respectivos segmentos como Andreu World, Capdell, Vondom, Ziru, Actiu, Luzifer, Tecni Nova, Lladró, Mariner, Contradictions, Colección Alexandra, Joenfa-Skyline, Amboan, Soher, Picó, Ilexpa o Castro Lightings, entre otras.
Destaca, asimismo, la presencia en el ámbito de cocina de una marca líder mundial como Cosentino –presente en la oferta de Feria Hábitat Valencia- o el diseño de firmas italianas como Arredo 3 y Fulgor Milano, que se sumarán a otras como Sovet o FIAM.  En el ámbito del diseño nórdico también destacan marcas como HAG o Varier.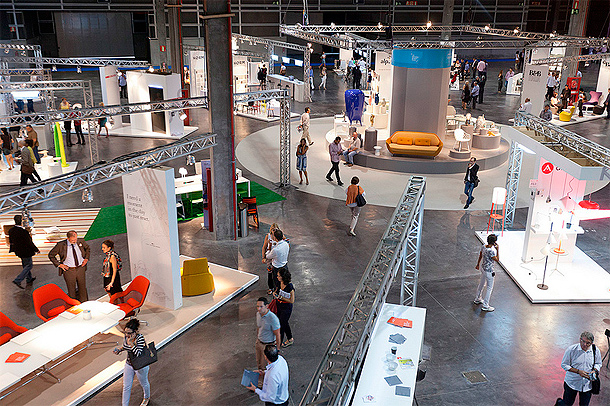 Además, el encuentro multi-sectorial ha sido elegido por las principales marcas españolas que operan en el segmento del contract (amueblamiento y equipamiento para colectividades). Este mercado cobra cada vez más importancia en la estrategia de internacionalización de los fabricantes españoles de muebles ya que, según un estudio de AIDIMA, el 44% de las exportaciones españolas de muebles se realizan a través del canal contract.
Prueba, en este sentido, de la vocación de negocio en torno al contract de Feria Hábitat Valencia es la celebración en el seno de la feria y junto a Cevisama y Fimma-Maderalia de la inicitiva 'Contract Business Area', un encuentro profesional basado en entrevistas entre los expositores con un grupo de prescriptores internacionales del contract con proyectos en marcha y en búsqueda de nuevos proveedores.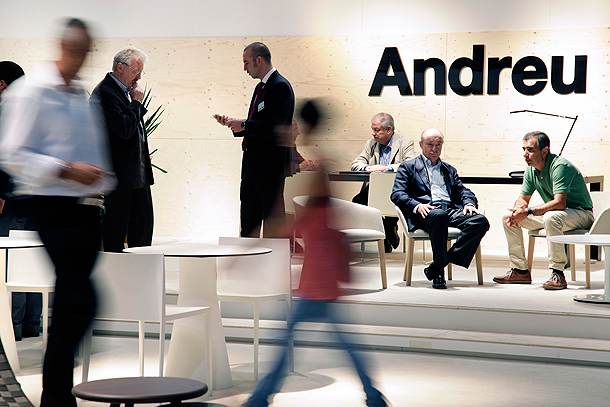 En cuanto a las novedades que podrán verse, la celebración de este encuentro internacional ha motivado que las empresas expositoras hayan elegido el evento para adelantar al mercado las primeras colecciones y novedades de 2014. 

En total, serán más de un centenar de nuevas colecciones, diseños e innovaciones las que se mostrarán a partir de hoy en el escaparate del Nivel 3 Pabellón 6. En este sentido, destaca la apuesta de las firmas de vanguardia por un diseño que continúa siguiendo los postulados nórdicos mientras que las nuevas colecciones de clásico y alta decoración apuestan por reforzar su esencia barroca a la vez que adelanta una mayor proximidad en algún caso con textiles y colores que evocan la naturaleza. Además, Hábitat también propondrá nuevos revestimientos para el interiorismo y una amplia oferta en iluminación para contract, entre otros sectores de oferta.
Novedades de expositores en el blog Canal Hábitat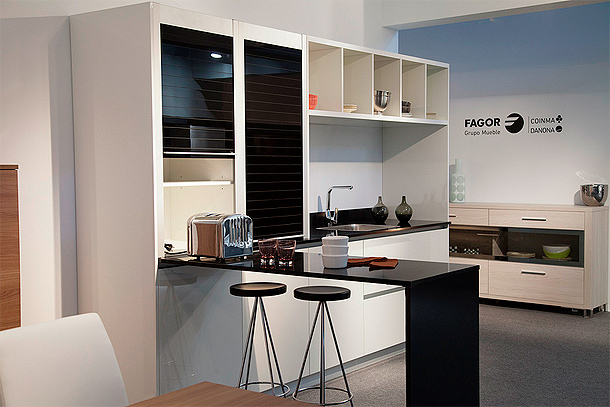 A esta oferta comercial se suma un completo programa cultural y de vanguardia tanto en el recinto de Feria Valencia como en la ciudad de Valencia. Todo ello tiene un nombre: 'Nos Vemos en Valencia 2014'. Bajo esta marca global se aglutina un programa de actividades (conferencias, exposiciones culturales, showrooms, presentaciones de productos, homenajes, rutas por Valencia) relacionadas con las cuatro ferias que se celebran estos días, dirigidas a profesionales relacionados con los sectores del interiorismo, la arquitectura, la decoración y el diseño.
Entre ellas figura el consolidado salón nude, el vivero de jóvenes diseñadores que reunirá a 23 diseñadores y estudios de diseño con las ideas más creativas. Este año participan: Cristian Reyes Studio, Carlos Ortega Design, Totpoc//, LaSelva Studio, Sleep Late Projects, Equipo Nómad, Singular Pets, Mercromina, Olagüe&Solera, Architecs, Menut Estudio, Ë Design, Melic Estudio, Antonio Morcillo, Carla Baquedano Marín, Estudio Yvan Gost, Vicente Tonda, Arquitectura y Diseño, Skizze Design, ALL be design, Folies de Spagna, baladajuan arquitectura i disseny, Cuadram y Muka Design Lab.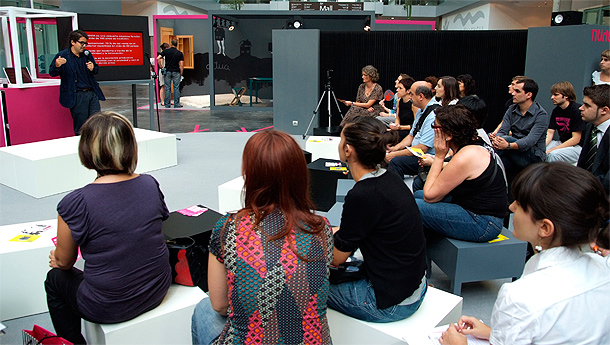 Esta edición, la empresa Mega Mobiliario quiere celebrar la renovación de su imagen concediendo a las jóvenes promesas del diseño expositoras en nude el I Premio Valencia Produce. Este premio nace a propuesta de la firma para reforzar la idea de que se necesitan espacios de apoyo al diseño y a la industria del mueble, premiando el mejor producto y produciéndolo. El nombre del estudio o diseñador elegido se dará a conocer esta tarde, a las 17.30 horas, en el espacio Ágora nude.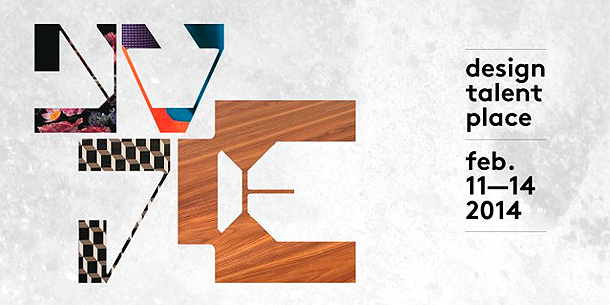 En este mismo espacio se celebrarán durante los días de feria charlas de profesionales relacionados con el diseño como Enrique Loewe, Juli Capella o Ramón Esteve. Ágora nude también acogerá diversas mesas de trabajo en torno a las tendencias de la mano del Observatorio de Tendencias del Hábitat (OTH).
De forma paralela, los visitantes podrán disfrutar de otras actividades previstas en la agenda de "Nos Vemos en Valencia" como: la exposición "Bravos", que reunirá en Feria Valencia el trabajo de 21 diseñadores españoles de vanguardia o la programación de la Valencia Disseny Week, una iniciativa de la Asociación de Diseñadores de la Comunitat Valenciana y que cuenta, entre otras actividades, con la realización de un circuito de diseño en la ciudad de Valencia o la muestra "From Valencia with Design" con los cien mejores diseños 100% valencianos.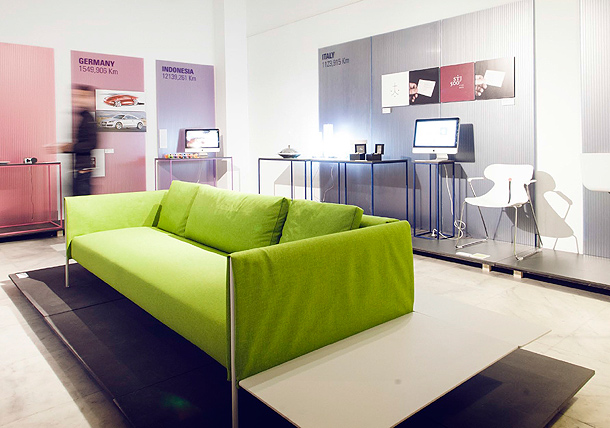 Organizada por el Colegio Territorial de Arquitectos de Valencia y comisariada por el arquitecto y diseñador Ramón Esteve, "XL/xs" es el título de la exposición cuyo objetivo es explorar la relación entre el arquitecto y el mundo del diseño. La muestra tendrá lugar en la sala Cambra del Espai la Rambleta, del 11 al 14 de febrero
Cita obligatoria será, asimismo, la innovadora exposición del Colegio de Diseñadores de la Comunitat Valenciana "Come Casa!" que plantea en el espacio Las Naves una experiencia sensorial del diseño de interiores a través de un acto cotidiano como comer pan.
Agenda completa en la web de "Nos vemos en Valencia"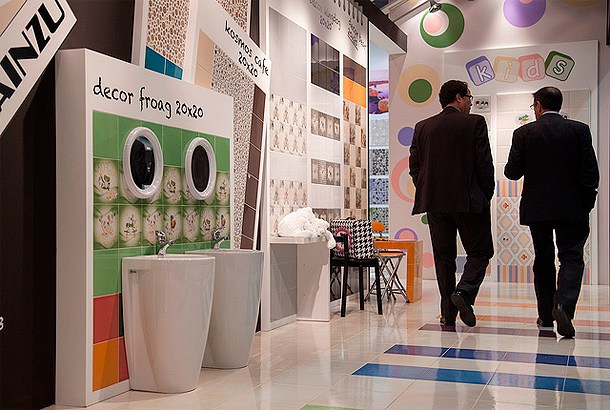 Por otra parte, las instalaciones de Feria Valencia acogen la 32 edición de Cevisama, el Salón Internacional de Cerámica para Arquitectura, Equipamiento de Baño y Cocina, Piedra natural, Materias Primas, Esmaltes, Fritas y Maquinaria. La muestra ocupa una superficie de 100.000 m2, donde expondrán 697 firmas de las cuales 218 son marcas extranjeras procedentes de 40 países (un 31% total del escaparate). Entre los países expositores se encuentran Alemania, Argentina, Brasil, China, Emiratos Árabes, Estados Unidos, Egipto, España, Federación Rusa, Francia, Hong Kong, India, Irán, Italia, Holanda, Marruecos, Polonia, Portugal, Reino Unido, Serbia, Suiza, Tailandia, Turquía y Ucrania.
En el ámbito de los suelos y revestimientos cerámicos, el visitante contará con la presencia de marcas como Azuliber, Mármoles Serrat, Pamesa, Peronda, Vives, Azteca, Tau, El Molino, Natucer, Mainzu, Saloni, Halcón, Aparici, Gayaforés, Sanchis, Aranda, Grespania, Ceracasa, Atenea, Keraben, Cerpa, Roca, Navarti o Venus. Para las soluciones constructivas dispondrá de la oferta de líderes como Tejas Borja o La Escandella. Dentro de la zona de baño han confirmado su presencia Bath Collection y las marcas del Grupo Roca, así como la especialista en grifería Standard Hidráulica, entre otras.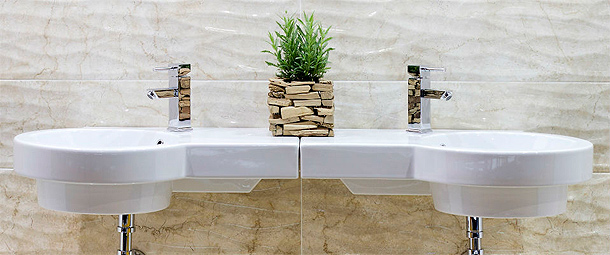 Este año, Cevisama mostrará los últimos avances sectoriales, productos innovadores y vanguardistas de empresas punteras en tecnología. La feria ha recibido un total de 275 novedades destacables de producto remitidas por los expositores (en la edición anterior fueron 185).
Junto a toda la oferta comercial, el escaparate se completa un año más con el extenso programa de actividades paralelas que se integran en Cevisama Lab como los Premios de Diseño Cerámico y de Baño, los Premios Alfa de Oro, el Foro de Arquitectura y Diseño, así como la muestra Trans/hitos, que en esta ocasión gana espectacularidad poniendo en escena, por primera vez, un proyecto de la Universidad de Harvard: una cubierta cerámica con superficie de doble curvatura que quedará flotando a una distancia del suelo de tres metros.
También se enmarcan dentro de Cevisama Lab, la segunda edición de la muestra de mobiliario urbano promovida por el Ayuntamiento de Onda, el ciclo de conferencias técnicas EXCO, organizadas por la Universitat Politècnica de València y el Encuentro de Colocadores Proalso, entre otras actividades.
Lee más sobre Nos Vemos en Valencia en IM