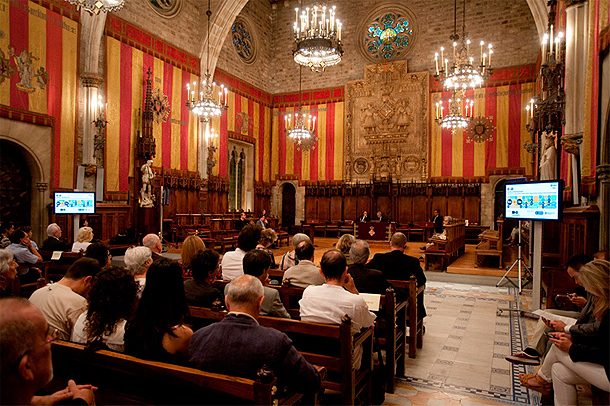 Mañana martes, el Saló de Cent del Ayuntamiento de Barcelona acogerá la entrega (19.00 horas) del City to City Barcelona FAD Award que, en esta quinta edición, ha recaído en la ciudad de Bombay y en su proyecto "Gorai Landfill Closure and Gas Capture". Este premio internacional reconoce anualmente desde Barcelona procesos de transformación urbanos de ciudades de todo el mundo.
El proyecto ganador, que tiene como propósito disminuir las emisiones de gases de efecto invernadero, consiste en aprovechar el metano generado en el vertedero de Gorai (India). El gas generado se recupera y se quema para la generación de electricidad que se suministrará a la red local. La parte que no se usa para generar electricidad, es quemada.
Este mismo días y dentro de los actos del FADfest, el diseñador catalán Eugeni Quitllet impartirá una conferencia en el Disseny Dhub Barcelona (19.00 horas) y se inaugura en la Sala Vinçon la exposición "Artjects", que recoge una selección de piezas producidas por el diseñador Martín Azúa en colaboración con diferentes artesanos.
Toda la programación al detalle en la web del FADfest.
You might also like