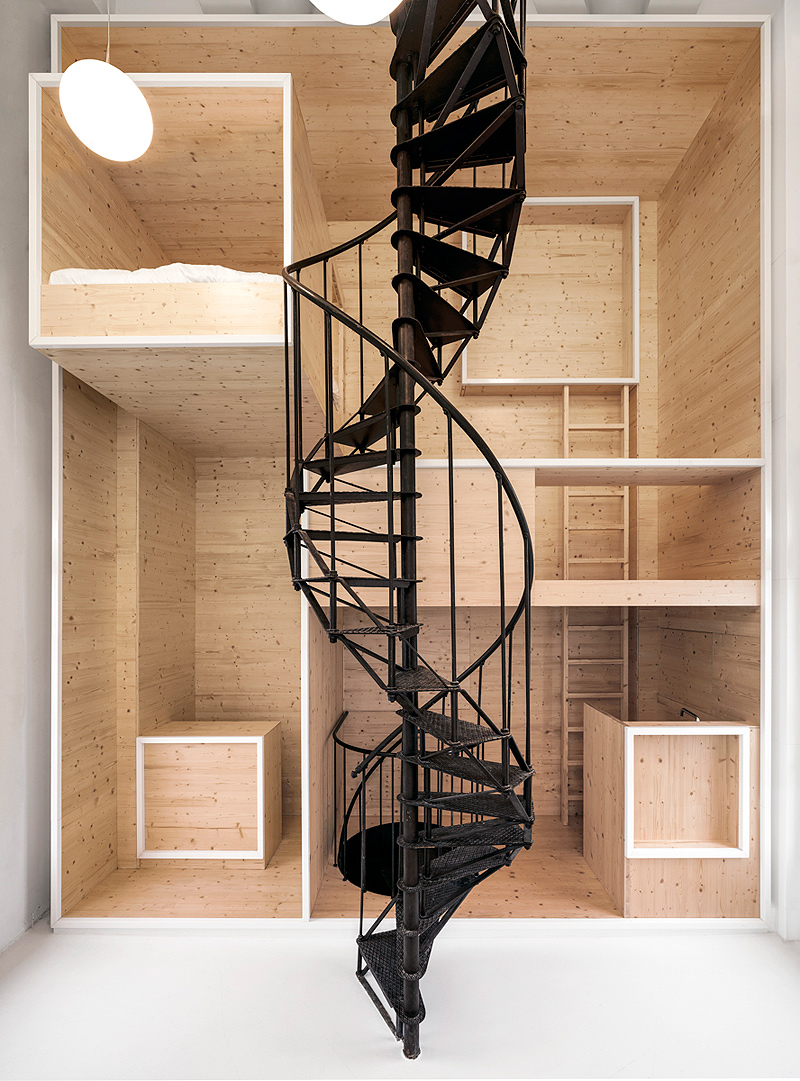 Room on the Roof:
La famosa torre de los grandes almacenes de Bijenkorf, un lugar único en el corazón histórico de Amsterdam, acoge desde hoy el proyecto cultural: Room on the Roof (Habitación en el tejado).
Esta iniciativa, impulsada por los propios almacenes y el Rijksmuseum, está dirigida a artistas, escritores, músicos, arquitectos y diseñadores nacionales e internacionales que podrán utilizar la torre para trabajar en sus proyectos: desde performances, poesía y arte lumínico a danza, música, cine y fotografía. El primero en utilizar el estudio será el artista Maarten Baas.
El espacio está equipado con un telescopio para disfrutar de las vistas panorámicas de la ciudad, una cama,  una despensa y su ubicación puede convertirse en una excelente fuente de inspiración.
El trabajo surgido durante la estancia en este particular estudio se compartirá con el público a través de una exposición en los escaparates de los almacenes, una transmisión en directo vía online o una instalación en o en los alrededores de de Bijenkorf.
El programa también se adaptará a los principales eventos que tengan lugar en Amsterdam e impliquen colaboraciones con instituciones culturales de los Países Bajos.
El interior de la torre ha sido diseñado por i29 I interior architects y el proyecto tiene como punto de partida que «Room on the Roof» quiere ofrecer una experiencia única a sus efímeros habitantes. De esta manera, Jaspar Jansen y Jeroen Dellensen han realizado un interiorismo que reúne dos mundos en un mismo espacio, jugando con la escala y la percepción como en el universo de «Alicia en el País de las Maravillas».
Por un lado, han ocupado la mitad del espacio con una instalación vertical, que va de suelo a techo, formada por volúmenes de madera colocados unos sobre otros. El resto de la torre se ha mantenido «limpia» y completamente pintada de blanco. La instalación de madera incluye una despensa, almacenamiento, escritorio y sofá cama. Las diferentes funciones han sido apiladas una sobre la otra con el fin de experimentar la torre a través de diferentes niveles.

Estos están unidos mediante una sencilla escalera y cada uno de ellos ofrece una nueva perspectiva y visión del mundo exterior.Todos los equipamientos como el telescopio, el sillón y las lámparas son blancos como el espacio para contrastar con el volumen de madera.
Las monumentales escaleras de caracol que llevan a la cúpula se han restaurado y se suman a la atmósfera de cuento de hadas creada dentro de la torre.
_______________________________________________________________________________________
Las imágenes: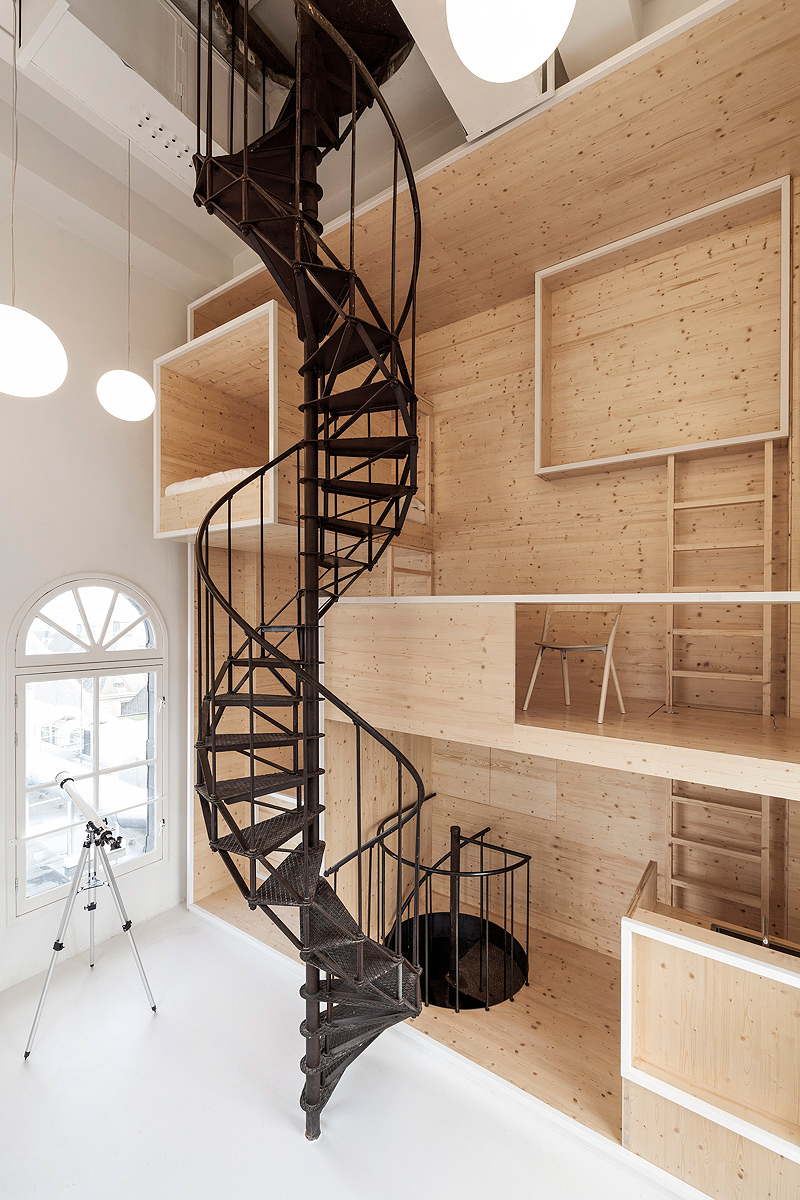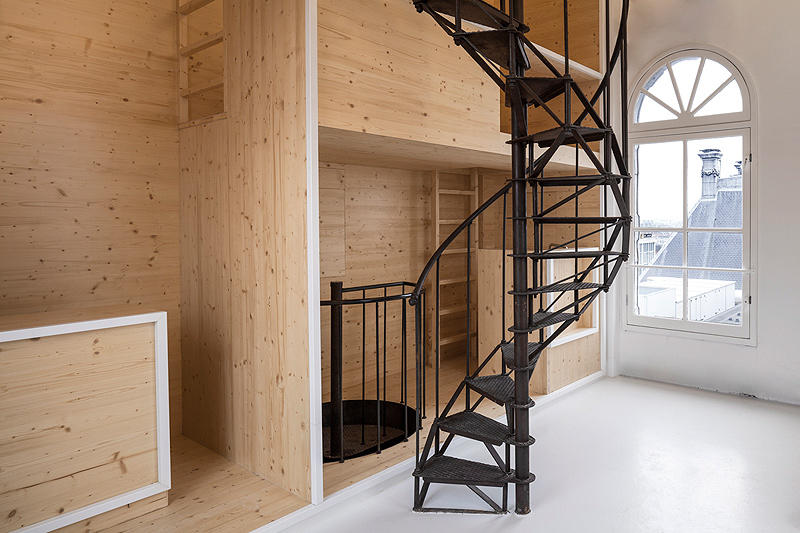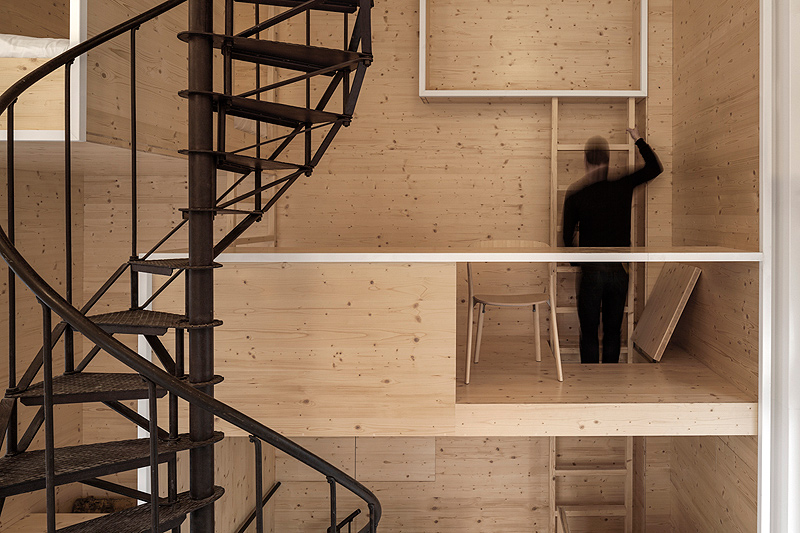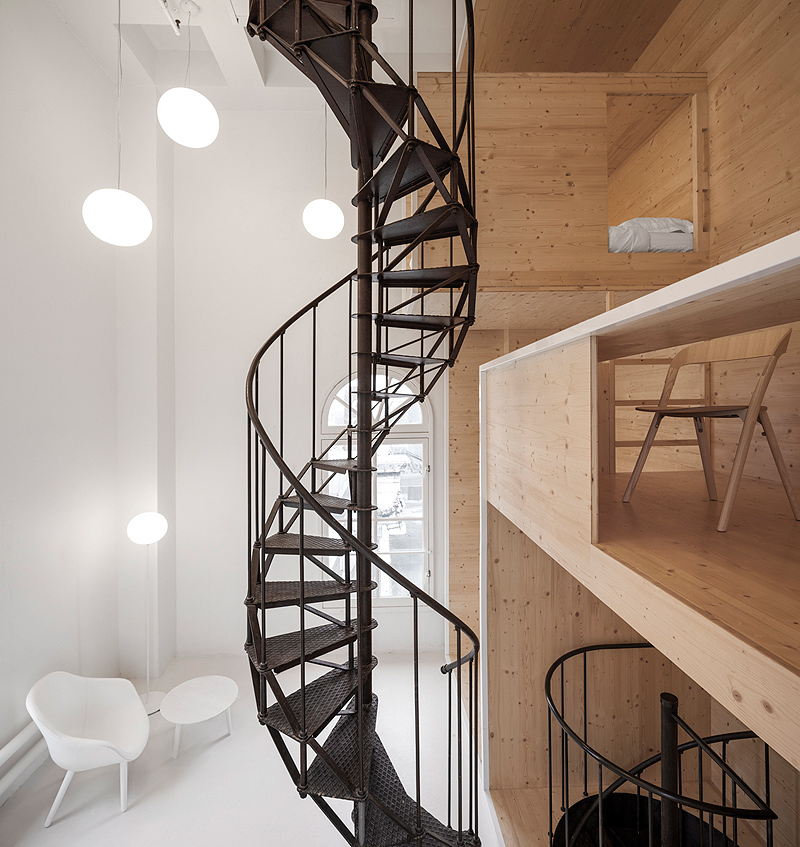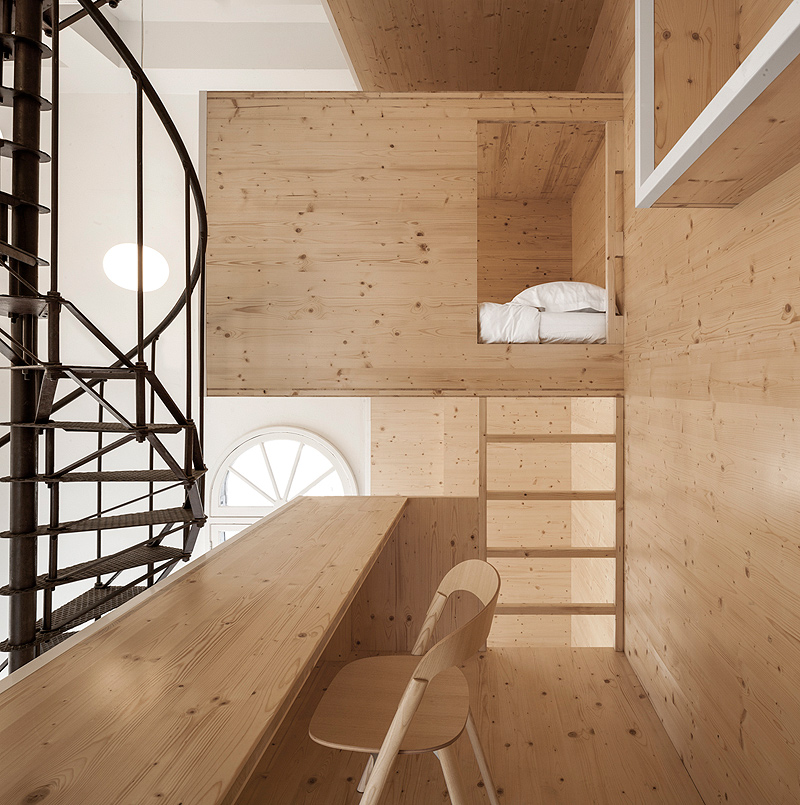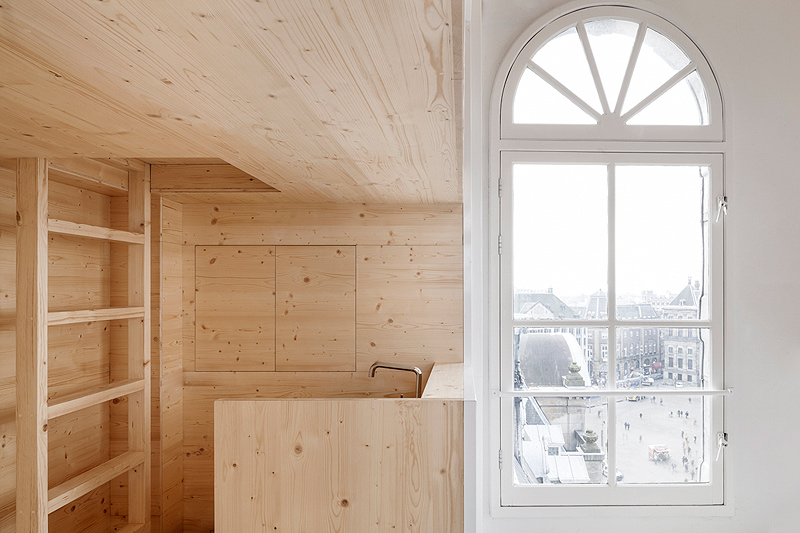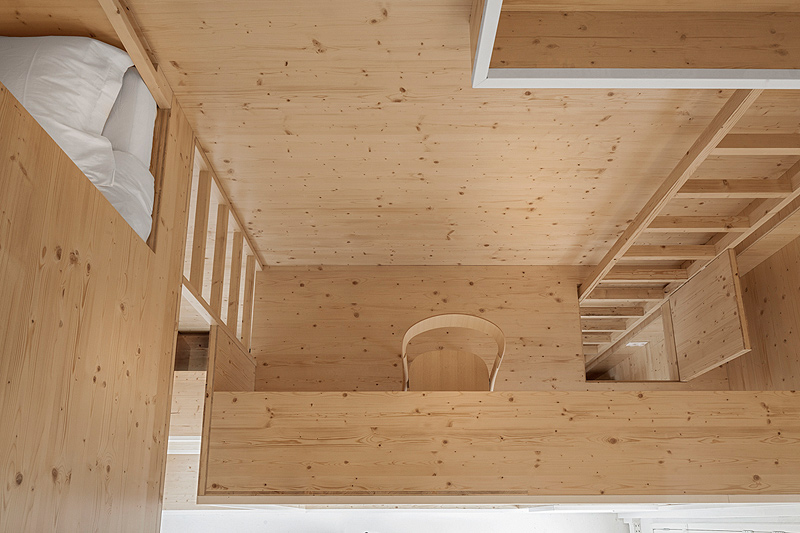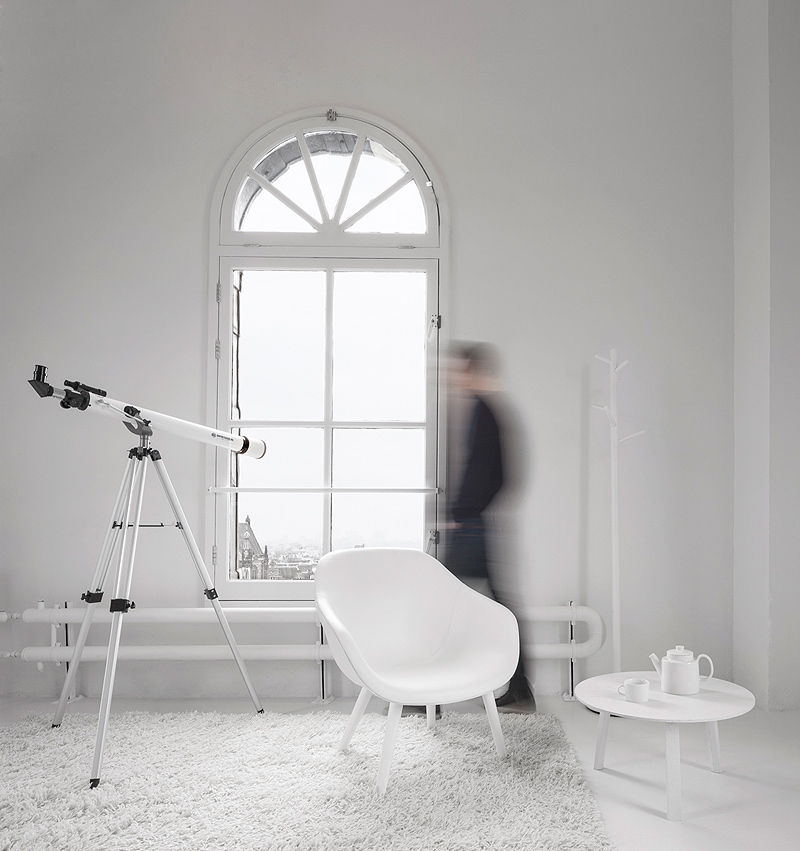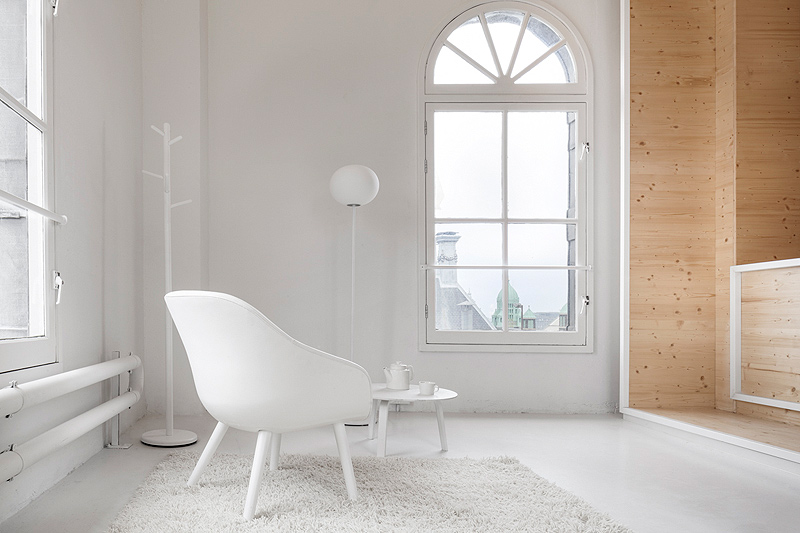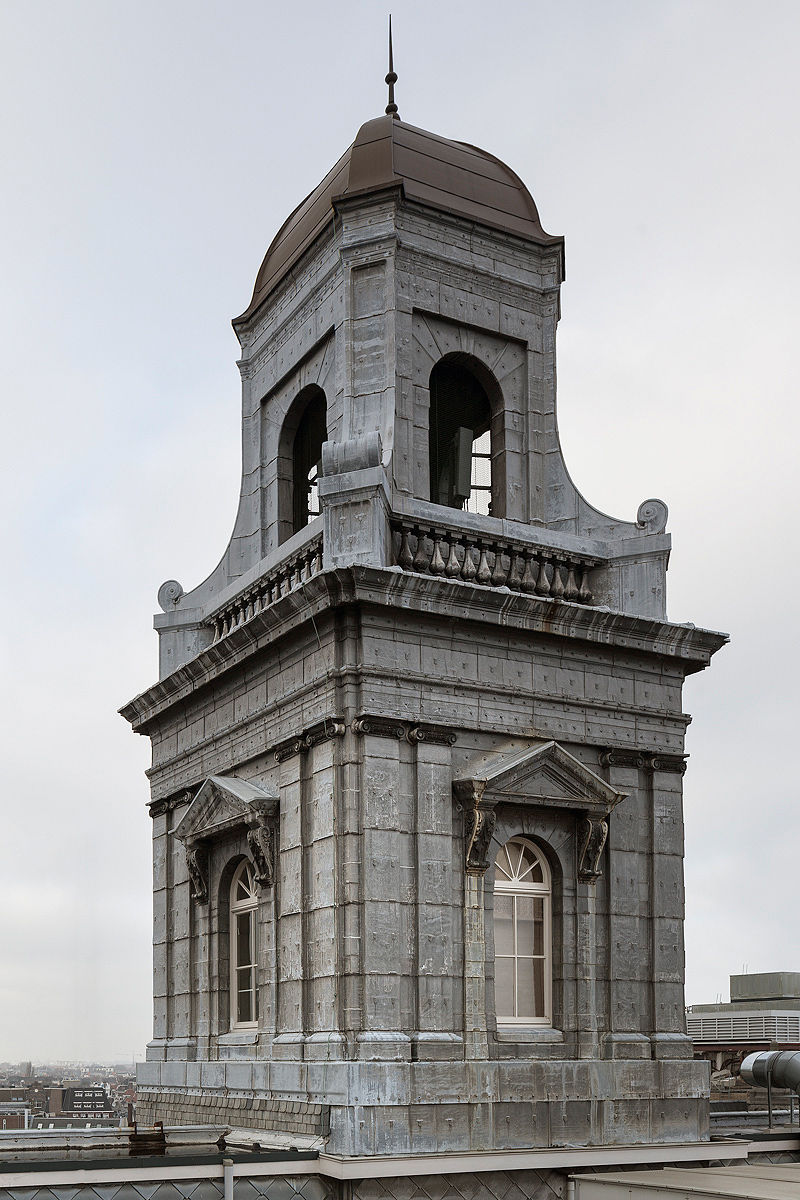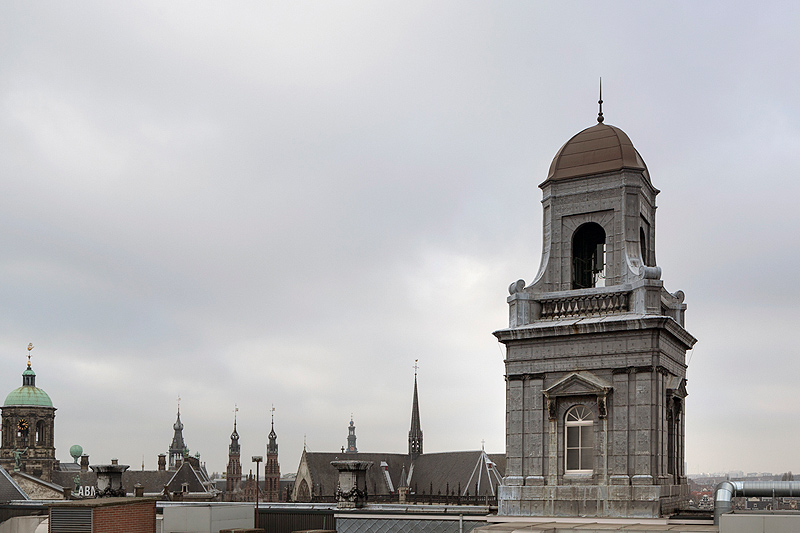 _______________________________________________________________________________________
Ficha técnica:
Proyecto:

Room on the Roof.

Localización:

Amsterdam (Holanda).

Diseño:

i29 I interior architects.

Cliente:

De Bijenkorf.

Constructor:

Fiction Factory.

Fotografías:

Ewout Huibers (www.ewout.tv)
_______________________________________________________________________________________
Planimetría: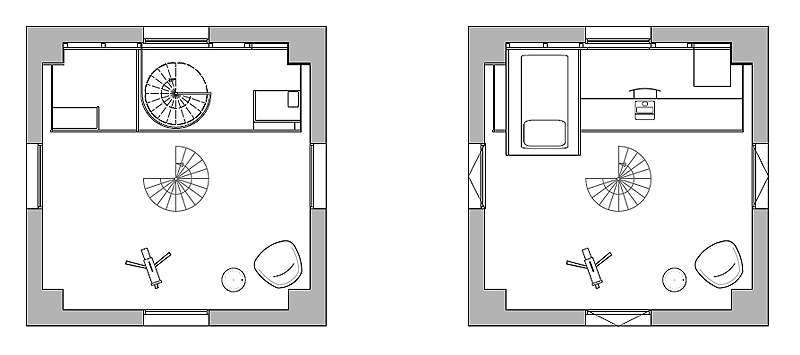 _______________________________________________________________________________________
Sobre i29 I interior architects: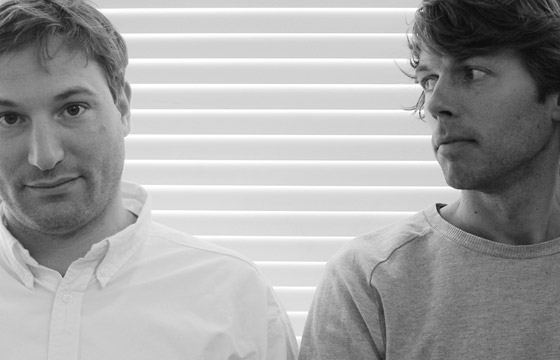 i29 I interior architects  es un joven estudio con sede en Ámsterdam, fundado por Jaspar Jansen (1970) y Jeroen Dellensen (1972), cuyo nombre proviene de la dirección donde se ubica el despacho.
Sus trabajos, tanto en el ámbito privado como en el público, se basan en la complicidad con el espacio, dando salida a su creatividad a través de racionales diseños no exentos de sorpresas, buscando siempre los planteamientos más esenciales.
A lo largo de su trayectoria han recibido varios premios como The Great Indoors Awards 2009, por una oficina realizada con materiales reciclados, o los Dutch Design Awards (DDA) 2005, por el diseño interior de una escuela. Sus proyectos se han publicado en revistas y libros nacionales e internacionales.
i29 l interior architects en IM
_______________________________________________________________________________________
Información e imágenes facilitadas por i29 I interior architects
You might also like