Conferencia de Bernardo Gómez-Pimienta:
El arquitecto Bernardo Gómez-Pimienta, fundador de bgp arquitectura, será el encargado de clausurar, el próximo viernes 6 de febrero a las 18.30 horas, el ciclo de conferencias Perímetros Privados, que se ha venido realizando en el marco del Diploma de Postgrado en Diseño en Espacio Interior. Perímetros Privados de la escuela ELISAVA, en Barcelona.
En su ponencia «De la casa a la taza», el arquitecto galardonado con el premio Mies Van der Rohe lationamericano, se centrará en una serie de casas emplazadas en diferentes latitudes y sitios, con especial atención a su organización funcional desde esquemas tradicionales y compactos hasta otros en donde cada parte programática es independiente de las demás. El mobiliario y los complementos (sillas, mesas, vajillas…) también han sido diseñados por este arquitecto.
La conferencia, que concluirá con la presentación de algunos proyectos no habitacionales del Dr. Gómez-Pimienta, se retransmitirá en directo en el canal de ELISAVA en Livestream: http://new.livestream.com/elisavabcn/bernardogomezpimienta
Para más información: en bgp arquitectura (www.bgp.com.mx/es/)
_______________________________________________________________________________________
Conferencia de Bernando Gómez-Pimienta.
6 de febrero. 18.30 horas.
ELISAVA. Escuela Superior de Diseño e Ingeniería de Barcelona.
Sala Aleix Carrió (1.ª planta).
La Rambla, 30-32.
08002 Barcelona
T. +(34) 93 317 47 15
Es necesario confirmar asistencia.
_______________________________________________________________________________________
Sobre Bernardo Gómez-Pimienta: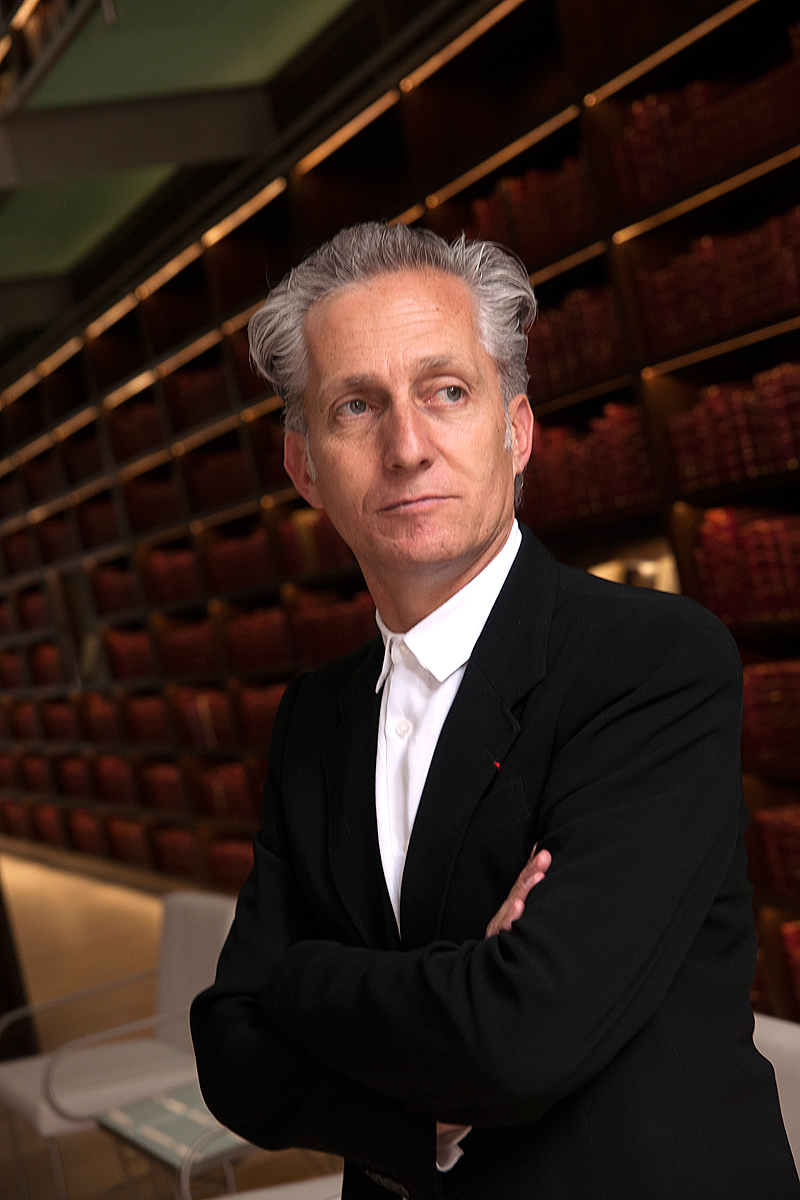 El Doctor Bernardo Gómez-Pimienta ha estado trabajando como arquitecto desde 1987, es director de la Escuela de Arquitectura de la Universidad Anáhuac del norte, académico emérito de la Academia Nacional de Arquitectura y miembro del Sistema Nacional de Creadores del CONACULTA.
En 2007, es condecorado Caballero de la Legión de Honor de la República Francesa y, en 2009, nombrado Fellow Honorario del American Institute of Architects y Fellow Honorario del Royal Architectural Institute of Canada.
El trabajo de Bernardo Gómez-Pimienta es ampliamente reconocido tanto en México como en el extranjero, siendo galardonado con el premio Mies Van der Rohe latinoamericano, en 1998. Más de 80 premios nacionales e internacionales se suman ya al reconocimiento de la labor del arquitecto, quien se distingue por su vocabulario contemporáneo, reuniendo las aspiraciones del mundo moderno con las calidades espaciales, ambientales y culturales de la tradición mexicana.
Entre los proyectos más reconocidos se encuentran la Escuela Nacional de Teatro, el Hotel Habita, la renovación del Teatro de los Insurgentes, el edificio de la Alianza Francesa, el edificio de Servicios de Televisa, la estación de bomberos Ave Fenix y el plan maestro y la biblioteca Castro Leal en La Ciudad de los Libros en la Ciudadela, todos ellos en la Ciudad de México, así como el Centro de Convenciones y Exposiciones JVC en Guadalajara, Jalisco, el pabellón de México en las Ferias de Libro de París, Francia, Bogotá, Colombia y Calcuta (India), entre 2009 y 2010.
Fue socio fundador y codirector de TEN arquitectos, en 1987, y hasta el 2003, año en el que funda bgp arquitectura, como estudio multidisciplinario dedicado a la creación y la investigación en la arquitectura y el diseño, desarrollando proyectos de distintos tipos y escalas: desde el diseño de producto, muebles, casas unifamiliares, hasta edificios culturales, industriales y comerciales, parques y proyectos de diseño y desarrollo urbano, con proyectos en los Estados Unidos, España, Europa, Asia y America Latina, así como en distintas ciudades mexicanas.
Bernardo Gómez-Pimienta apuesta por una arquitectura comprometida, que sea crítica, sustentable y humana al mismo tiempo, pensada para habitarse y reflejo de su tiempo.
Información e imagen facilitadas por ELISAVA
You might also like