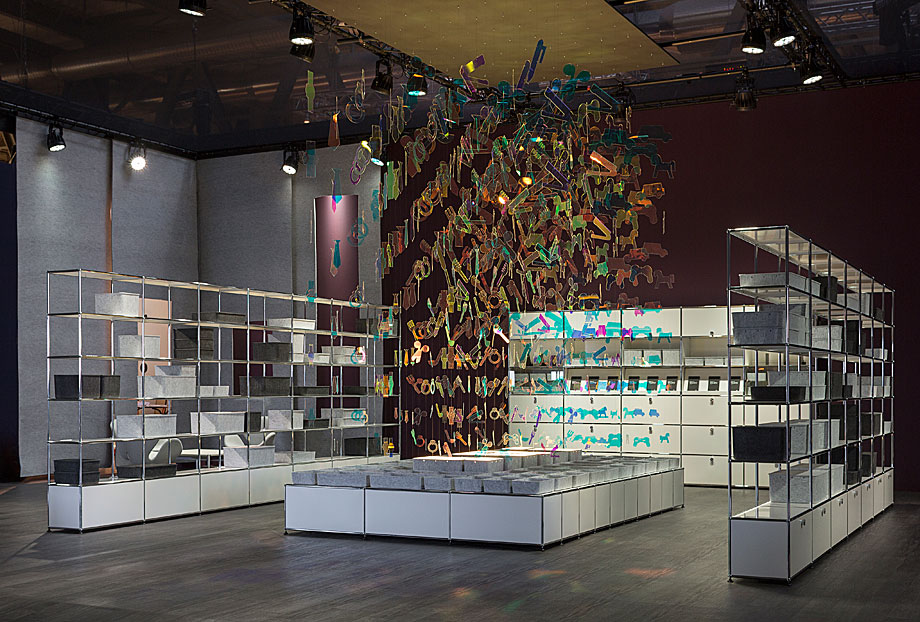 USM INOS BOX:
USM presentó durante el Salón Internacional del Mueble de Milán la colección USM Inox Box, una colección de cajas creada por el estudio de diseño suizo Atelier Oï. Gracias a sus diferentes tamaños combinables y a la distribución de sus interiores mediante separadores, ordenan y organizan las diferentes áreas de la vida cotidiana, ya sea para guardar los cubiertos en la cocina, poner las revistas en la sala de estar, guardar textiles o cosméticos en la zona del baño o juguetes en el cuarto de los niños.
Las cajas están disponibles en cuatro tamaños distintos que encajan perfectamente con el sistema de medidas más vendido de USM Haller: el 75 x 35 x 35 cm. Gracias a sus dos anchos (25 y 50 cm), las cajas se pueden combinar prácticamente de cualquier manera.
El nuevo producto cuenta con dos tipos de complementos: una tapa, que también sirve como bandeja o para ser exhibida por sí sola y permite apilarlas en altura; y separadores, con cuya ayuda el interior de las cajas se puede diseñar de forma modular a pequeña escala. Los divisores están disponible en negro grafito y gris claro.
La colección USM Inos Box está realizada con fieltro de poliéster, al igual que los USM Privacy Panels que se presentaron en el año 2015. Este material, duradero y agradable al tacto, resulta ideal para su uso en ambientes domésticos. En cuanto a colores, las cajas y las bandejas se presentan en gris claro y antracita.
---
LAS IMÁGENES:
---
SOBRE ATELIER OÏ: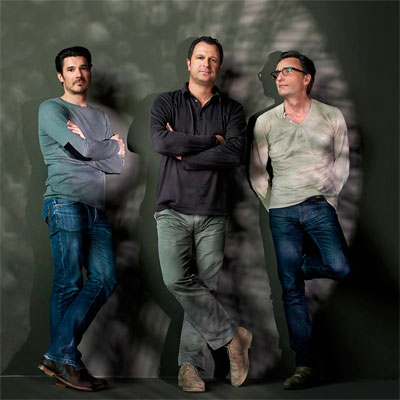 Atelier oï fue fundado, en 1991, por Armand Louis, Aurel Aebi y Patrick Reymond, en la histórica ciudad de La Neuveville (Suiza). Sus tres fundadores son arquitectos, diseñadores y miembros de la Federación Suiza de Arquitectos (FAS) así como de la Federación Suiza de Arquitectos de Interior / Diseñadores (VSI.ASAI).
Durante dos décadas, el estudio se ha esforzado en disolver las barreras entre géneros y fomentar la creatividad transversal. Gracias a su esfuerzo, sus logros en los campos de la arquitectura, el diseño y la escenografía han alcanzado una escala internacional. Multidisciplinariedad, espíritu de equipo y una relación íntima con los materiales son sus consignas.
Nacidos de una afinidad intuitiva y emocional con el acto de dar forma a los diferentes materiales, sus proyectos ha sido reconocidos en todo el mundo (ganador del Europan 3, 1994; European Museum of the Year Award, 2001; iF Design Award, 2012; Living at Home Award, 2007; Product of the Year; y Architectural Record, 2008). En su lista de clientes figuran Artemide, B&B Italia, Bvgari, Danese, Driade, Foscarini, Louis Vuiton, Moroso, Usm, Zanotta y Parachilna.
Fotografía: ©Joël von Allmen
---
SOBRE USM:
Más de 100 años de historia acompañan a esta empresa familiar que nació en 1885, cerca de la ciudad suiza de Berna, de la mano de Ulrich Schärer como ferretería y cerrajería. Alredededor de 1920, USM iniciaría la producción de cerraduras para ventanas y durante el auge económico posterior a la II Guerra Mundial dio comienzo la construcción metálica y el procesamiento de chapa.
En 1961, llegaría a la empresa el ingeniero Paul Schärer quien, junto al arquitecto Fritz Haller, crearían el sistema modular Haller de USM. A partir de ese momento, daría comienzo una carrera de éxitos que traspasaría las fronteras europeas para llegar a Estados Unidos o Japón.
---
Información e imágenes facilitados por USM
You might also like