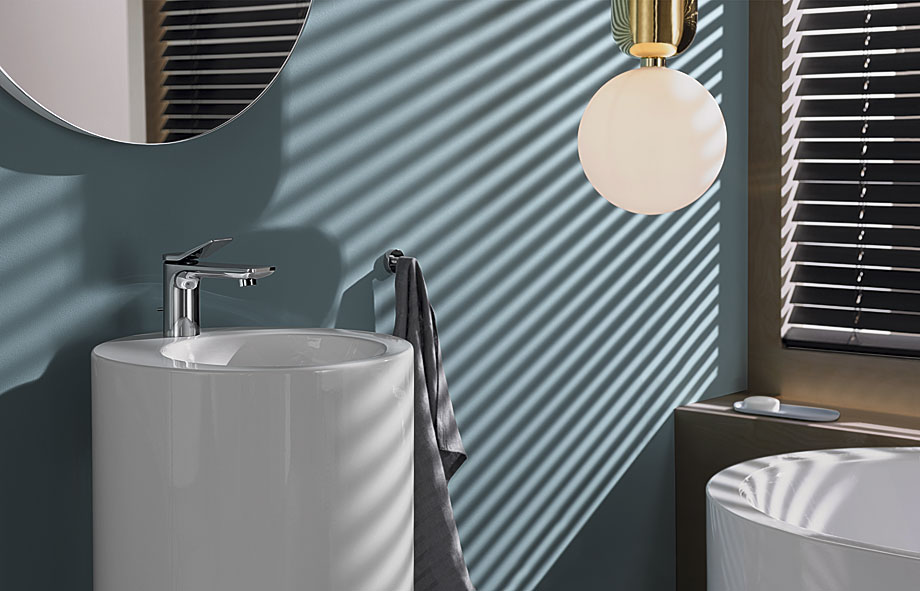 LISSÉ:
Lissé es la nueva colaboración entre los hermanos Christian y Michael Sieger (Sieger Design) y Dornbracht, y su nombre ("suavizado" en francés)  hace referencia en primer lugar "al buen funcionamiento de la palanca y, en segundo lugar, capta la forma de L del cuerpo del grifo".
Para este nuevo producto, Dieter Design ha creado un diseño lleno de contrastes: líneas claras de corte geométrico frente a contornos curvos y anchas superficies que se combinan con estrechos bordes. El rasgo más distintivo es el mando, levantado hacia arriba que, a la hora de abrir el grifo, se desplaza ligeramente hacia atrás y resulta muy fácil de usar.
La serie incluye cerca de 25 modelos de grifos para lavabo, bidé, ducha y bañera. El mezclador monomando está disponible en una versión con reductor del consumo de agua: 21 finos chorros que reducen la tasa de flujo estándar de 5,3 l/min. a 3,8 l/min. Lissé también dispone de ducha tipo lluvia, cabezal de ducha de mano tipo barra y ducha de mano. La serie Lissé está disponible en acabados cromo y platino mate.
Para que todo el baño guarde una coherencia, la serie de grifos se completan con diferentes complementos auxiliares: barra de agarre para la bañera, colgador, distintos tipos de toalleros (para bañera, redondos, sencillos, dobles), soporte para vaso, jabonera mural o exenta, repisas, dosificadores de jabón y soportes para papel higiénico, entre otros.

---
LAS IMÁGENES:
---
LOS GRIFOS: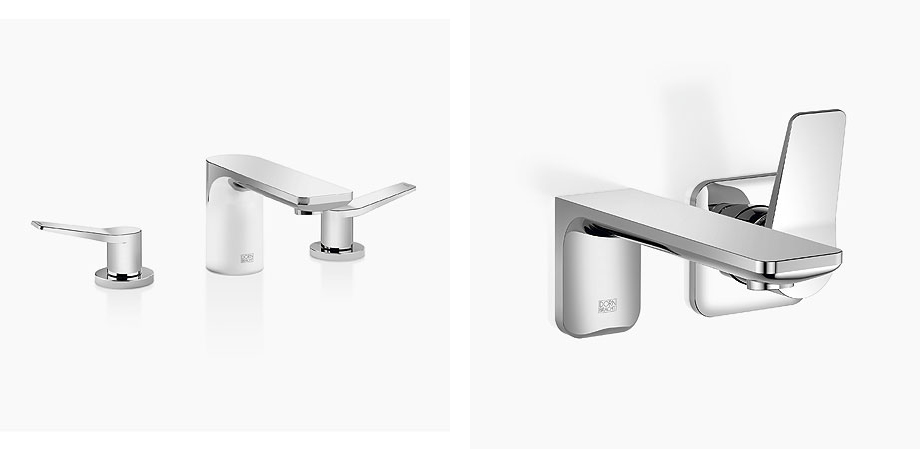 ---
SOBRE SIEGER DESIGN: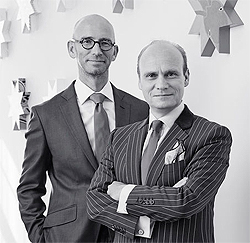 Dieter Sieger creó su propia empresa mientras todavía estaba estudiando. Gracias a la construcción de lujosas villas se consolidó como arquitecto y, finalmente, llegó al diseño industrial inspirado por la construcción de navíos a principios de los años 80. La distribución de los cuartos de baño en el diseño interior de los yates jugó siempre un papel esencial, ya que el lema consistía en conseguir máximos resultados en un espacio muy reducido. La industria de los sanitarios se fijó en él y así también lo hizo la firma Dornbracht, con cuya familia, entre tanto, Dieter Sieger ha mantenido lazos de amistad.
Ya en 1985, había creado una de las griferías más premiadas del mundo, Domani. A ésta le siguieron muchas otras, entre las que cabe destacar la serie Tara de la firma Dornbracht, que hasta la fecha se comercializa en más de 60 países de todo el mundo. La empresa familiar Sieger Design, dirigida ahora por la segunda generación de la familia, encabezada por sus dos hijos Christian y Michael, forma parte de una de las empresas de diseño con más renombre de Europa.
Junto al diseño de sanitarios, ha dado a conocer su nombre gracias a otros trabajos como la serie de porcelana para Arzberg, chimeneas para Skantherm o para marcas como Ritzenhoff y Octopus.
---
SOBRE DORNBRACHT:
La empresa Aloys F. Dornbracht GmbH & Co. KG, con más de 60 años de historia y sede principal en la ciudad alemana de Iserlohn, es un fabricante a nivel internacional de griferías y accesorios de diseño de alta gama para el cuarto de baño y la cocina. La calidad y el diseño de sus productos ha obtenido diferentes premios internacionales y, además, desde 1996, Dornbracht ha apostado también por el compromiso cultural.
Desde 2006, la publicación "Dornbracht – the Spirit of Water" aparece en una edición para baño y cocina que documenta la percepción propia de Dornbracht como empresa y remite a la totalidad de la actividad de la marca. Al ser una revista pero también un catálogo, la publicación documenta la conexión entre inspiración, diálogo e innovación que distingue el pensamiento y el trabajo en la firma que fundaran  Aloys F. Dornbracht y su hijo Helmut.
---
Información e imágenes facilitadas por la firma

You might also like