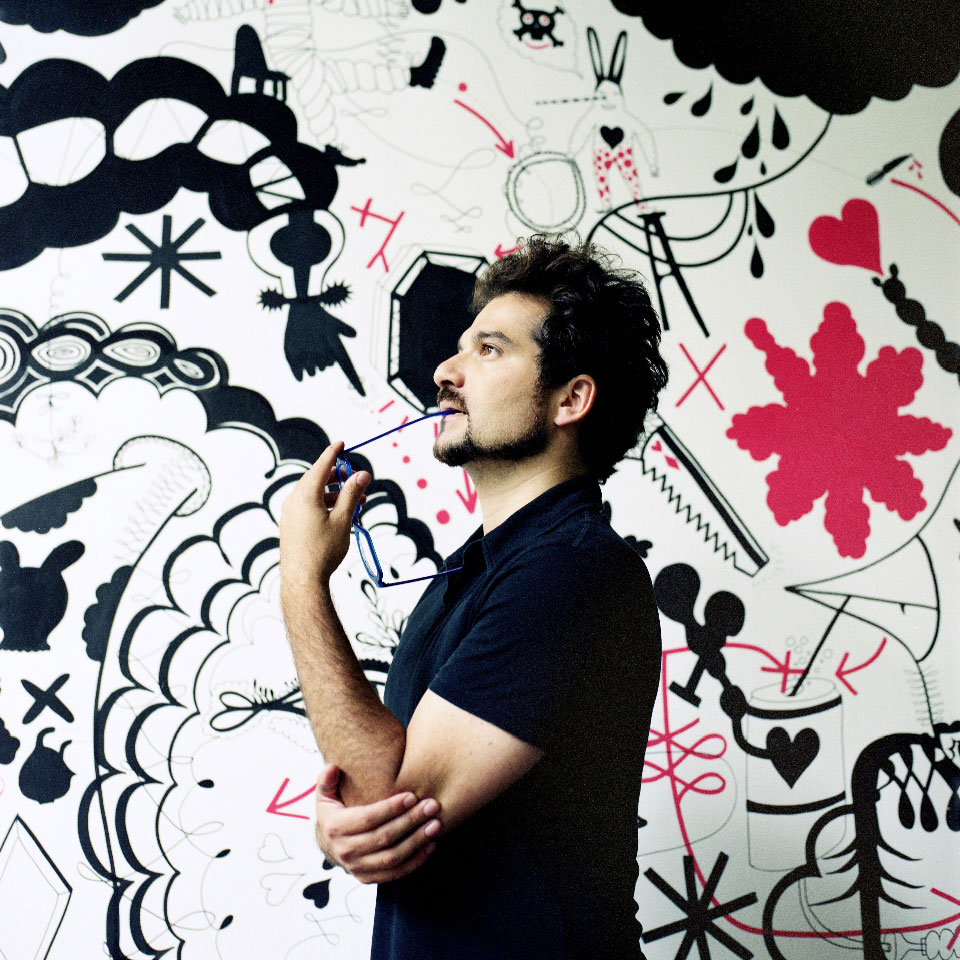 INVITADO DE HONOR:
El artista y diseñador español Jaime Hayon (Madrid, 1974) será el Invitado de Honor en la próxima edición de la Stockholm Furniture & Light Fair, que se celebrará del 7 al 11 de febrero de 2017. Hayon se encargará de diseñar una instalación en el vestíbulo de entrada del recinto ferial de Stockholmsmässan, sumándose así a los trece diseñadores y arquitectos de reconocido prestigio invitados en ediciones anteriores como Patricia Urquiola, Ronan y Erwan Bouroullec, Naoto Fukasawa, Konstantin Grcic, Giulio Cappellini, Ineke Hans, Paul Smith, Arik Levy, Inga Sempé, Oki Sato / Nendo, GamFratesi, Ilse Crawford y Barber & Osgerby.
Jaime Hayon es uno de los diseñadores más innovadores del panorama internacional y ha colaborado con firmas de cristal y cerámica (Baccarat, Lladró y Choemon) y mobiliario (Fritz Hansen, Magis, Ceccotti, &Tradition y Moooi), por nombrar unos pocas.  También ha diseñado accesorios para Bosa, Paola C, Cassina, Gaia & Gino y The Rug Company. En 2013, creó su primera colección de relojes para Orolog. Estas colecciones han puesto al diseñador en la vanguardia de una nueva ola de creadores que difuminan los límites entre el arte, la decoración y el diseño.
Como diseñador de interiores, es responsable de hoteles, restaurantes y retail en diferentes países. Además, ha sido objeto de toda una serie de exposiciones e instalaciones en todo el mundo como "Funtastico", una retrospectiva de su trabajo artístico expuesto recientemente en el Groninger Museum y el Holon Design Museum de Tel Aviv.
"Creemos que Jaime Hayon es uno de los más interesantes y únicos diseñadores de hoy en día. Trabaja en el límite entre el arte y el diseño, y admiramos la amplitud de su producción que incluye desde relojes a muebles pasando por su incursión en el diseño interior. Tenemos ganas de ver su expresión lúdica, aderezada con humor e innovación, reflejada en una instalación. Estamos convencidos de que será un proyecto que va a inspirar a nuestros visitantes", dice Cecilia Nyberg, directora de la Stockholm Furniture & Light Fair.
---
ALGUNOS DE SUS TRABAJOS:
---
SOBRE JAIME HAYON: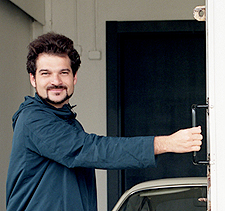 Jaime Hayon  (Madrid, 1974), que se define a sí mismo como artista-diseñador, estudió diseño industrial en Madrid y París, comenzando su trayectoria profesional en 1997 cuando se incorporó a la Fabrica, el laboratorio de creatividad de Benetton, en Treviso.
Comenzó como estudiante y pronto ascendió a responsable del Departamento de Diseño, desde el que supervisó proyectos en diferentes ámbitos: interiorismo de tiendas, concepción de exposiciones y diseño gráfico. Pronto comenzó con sus propios creaciones de juguetes, objetos de cerámica y mobiliario, ya con una singular y a menudo excéntrica visión entre barroca y contemporánea, que le acompañaría el resto de su carrera.
En la actualidad, está considerado como uno de los diseñadores españoles con más proyección internacional y ha colaborado con firmas como ArtQuitect, BD Barcelona Design, Lladró, Established and Sons, Moooi, Metalarte, Bisazza o Swarovski. También son destacables sus proyectos como diseñador de interiores, campo en el que ha trabajado, entre otros proyectos, para la firma de calzado Camper, el Casino de Madrid o Lladró para la que Hayon diseñó su nuevo showroom en Nueva York.
En reconocimiento a su trabajo, el diseñador ha recibido numerosos premios, incluyendo "Mejor Diseñador" 2016 en los Premios Internacionales ELLE Deco, "Mejor Instalación" por Icon Magazine y "Diseñador del año" para AD Rusia 2009. La revista Time le incluyó como uno de los 100 creadores más relevantes de nuestro tiempo y la revista Wallpaper también le ha catalogado como uno de los creadores más influyentes. En la actualidad cuenta con oficinas en Italia, España y Japón.
---
You might also like