A LITTLE PIECE OF JAPAN:
El estudio valenciano Empaperart, especializado en fusionar interiorismo y desarrollo de producto con técnicas de paper art, fue el encargado de diseñar el espectacular stand que Peronda Group presentó en la pasada edición de Cersaie. El lema del espacio expositivo fue "A little piece of Japan" y su fuente de inspiración las calles y tradiciones del país nipón.
El eje central de la propuesta, que ocupaba unos 300 m2, fue uno de los símbolos más populares de la cultural japonesa, la flor del cerezo (sakura) y su época de floración (Hanami), cuando miles de japoneses y turistas acuden a parques y jardines para contemplar este bello fenómeno natural.
La instalación efímera, diseñada a partir de la pop up store itinerante que Peronda Group renueva conceptualmente en cada campaña, contaba con un revestimiento exterior con paneles de cartón de la firma Reboard, material escogido por su sostenibilidad, ligereza y gran resistencia, en los que se representan diferentes escenas de una calle japonesa.
El acceso al interior estaba delimitado por un imponente cerezo en plena floración que daba la bienvenida a los visitantes. La instalación del sakura, formada por unas 10.000 hojas colgantes, se llevó a cabo en papel, personalizado con la misma forma y cromatismo que las auténticas ramas de los cerezos, combinando el paper cutting con un acabado 100% artesanal.
Dentro del espacio, los productos de Peronda Group se integraban con el resto de la decoración, mobiliario y estructuras de cartón, en una escenografía que recreaba elegantemente los conocidos baños termales (Onsen), la chimenea para calentar y cocinar (Irori) y un peculiar Izakaya, simulando los populares bares típicos a la salida del trabajo en Japón.
Para ser lo más fidedignos posible a la cultura japonesa, se contó con la artista Belén Segarra quien se encargó de ilustrar el concepto "A little piece of Japan" en los 60 metros lineales que hacía el stand.  Ella fue la encargada de realizar las ilustraciones pintadas a mano con acuarelas y digitalizadas para su impresión directa sobre cartón a gran formato, donde recreaba, con su característico estilo, el imaginario japonés de casas, comercios, bambús, templos junto a animales míticos como los dragones y las grullas.
Por último, la parte trasera del stand, obra de Francisco Segarra, mantenía también la temática japonesa, esta vez para trasladar al público a la tradicional lonja Tsukji, donde se tiene lugar la subasta de pescado más famosa del mundo.
---
LAS IMÁGENES:
Fotografías: Empaperart
---
SOBRE EMPAPERART: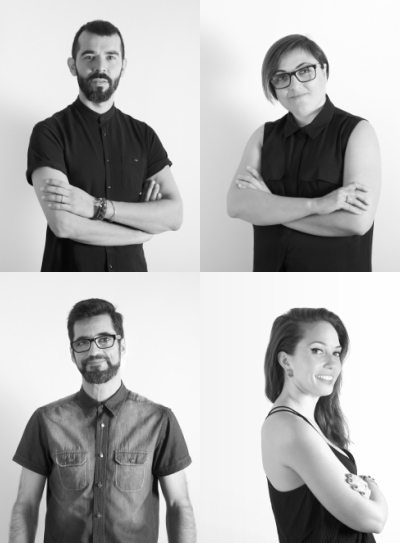 Enric Alemany, co-fundador y director creativo; Maria Gozalbo, co-fundadora y directora de cuentas; Marcos Tomás, co-fundador y director de producción; y Lorena Sanchís, diseñadora gráfica y fotógrafa, forman el equipo de Empaperart, un estudio con sede en Valencia (España), cuyo equipo está especializado en fusionar diseño e interiorismo con las técnicas de paper art más adecuadas.
Desde 2011, Empaperart trabaja con la misma pasión para demostrar que las posibilidades de creación con papel y cartón son infinitas, combinando la delicadeza de una producción artesanal con la precisión de las nuevas tecnologías.
Su compromiso es ofrecer un valor diferencial con la mejor solución arquitectónica y decorativa en los eventos, escaparates, escenografías o espacios que intervienen, así como en el desarrollo de mobiliario y producto exclusivo.
Además, concienciados de la necesidad de un diseño sostenible, promueven el uso de materiales certificados y respetuosos con el medio ambiente para cuidar, además de la estética, la sostenibilidad en cada uno de los proyectos que marcan con su sello creativo.
Hasta el momento, entre sus clientes figuran Seiko, Hermés, L'Horta Teatre, Generalitat Valenciana, CuldeSac, Diverxo, IED, Peronda Group, Casa Decor y Cevisama.
---
SOBRE PERONDA GROUP:
Peronda Group centra su actividad en la fabricación de pavimentos y revestimientos cerámicos. Engloba las marcas Peronda Cerámicas, Museum, Harmony, Duomo y Kerum, y cuenta con delegaciones comerciales tanto en España como en otros países.
Actualmente, Peronda cuenta con instalaciones fabriles situadas sobre una superficie de 300.000 metros cuadrados, de los que 130.000 están cubiertos. En este marco, la compañía dispone de un centro logístico y dos plantas de producción, en las que se fabrican diariamente 30.000 metros cuadrados de pavimentos y revestimientos cerámicos.
El respeto por el medio ambiente y la colaboración con la sociedad en la que se inscribe su actividad forma parte de la filosofía de esta empresa que utiliza materiales regionales y de bajas emisiones, innova en diseño, mantiene un vertido cero de las aguas residuales durante el proceso productivo; y optimiza todas las etapas del proceso productivo, que se traduce en una optimización de la energía consumida y en un aumento de la eficiencia, entre otras medidas.
---
Información facilitada por Paperart y en la web de Peronda. Imágenes facilitadas por el estudio
You might also like