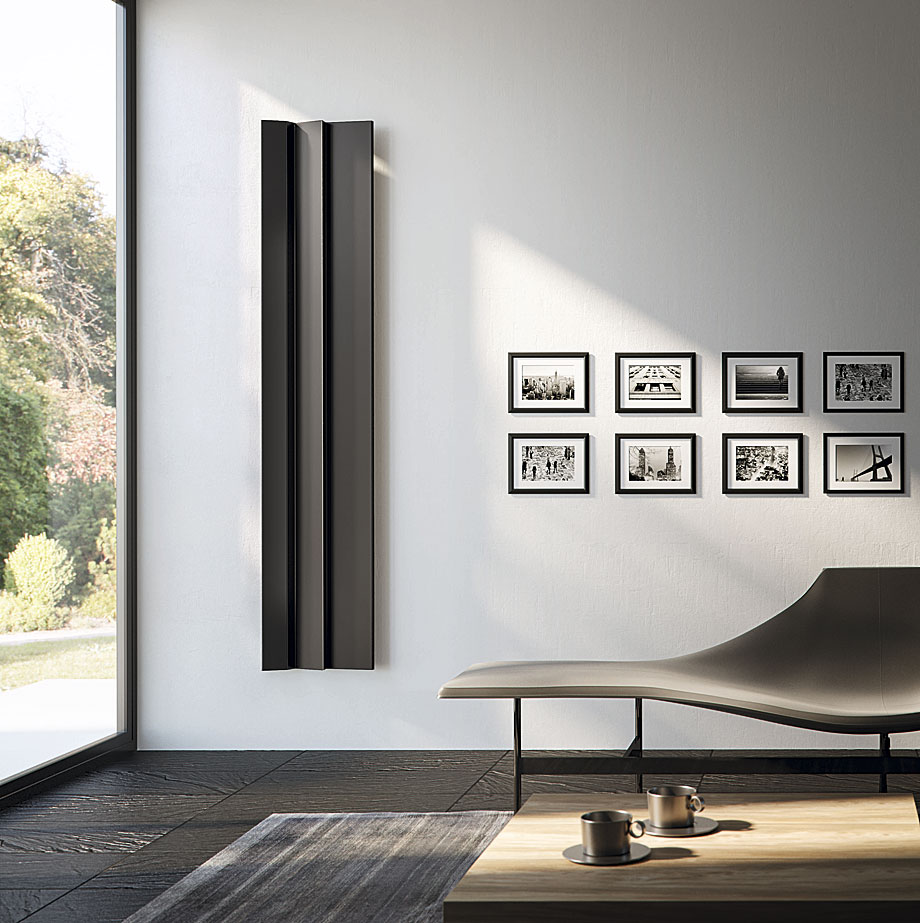 ANDROID:
Diseñado por el arquitecto Daniel Libeskind para la firma Antrax IT, Android es un innovador radiador que sorprende por su aspecto escultural, semejante a una hoja de papel doblada varias veces. Estos pliegues crean un juego de sombras y claroscuros que acentúan las líneas de la composición. Android cuenta con una versión estándar y el modelo IQ que representa la versión más evolucionada. En el modelo IQ, el perfil se corta en sentido transversal con un ángulo especial, que remarca aún más la originalidad del proyecto.
Sin embargo, la fuerza de Android no termina en su concepción estética ya que el diseño de Daniel Libeskind presta también una gran atención al tema de la sostenibilidad: el radiador cuenta con una estudiada tecnología, el material con el que se fabrica es reciclable al 100% y utiliza un contenido de agua reducido. De hecho, su funcionamiento está garantizado por un circuito obtenido con un sistema de ensamblaje patentado por Antrax IT que permite alcanzar el máximo rendimiento en poco tiempo con un ahorro energético considerable.
Además, Android es un radiador de eficiencia térmica elevada, se encuentra disponible en más de 200 variantes de color del muestrario del fabricante, se puede instalar tanto en horizontal como en vertical y puede equiparse con una barra toallero en acero, ideal si se coloca en el cuarto de baño.
Recientemente, Android recibió el prestigioso Good Design Award 2016, el galardón creado, en 1950, por Edgar Kaufmann Jr., curador y fundador del Museo de Arte Moderno de Chicago, y otorgado por el Chicago Athenaeum. Este premio se asigna a los productos más innovadores del año, en términos de forma, materiales, construcción, concepto, función, utilidad, sostenibilidad y estilo. Android ganó el premio gracias a su forma icónica y a su sofisticado concepto que pone un gran énfasis en temas de sostenibilidad.
---
LAS IMÁGENES:
---
SOBRE DANIEL LIEBESKIND: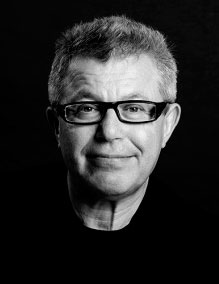 Daniel Libeskind (Łódź / Polonia, 1946) es un arquitecto estadounidense de origen judeo-polaco (emigró a América con su familia convirtiéndose en ciudadano estadounidense en 1964). Liebeskind estudió música en Israel y en Nueva York, y llegó a ser un virtuoso intérprete.
No obstante, decidió abandonar la música y dedicarse a la arquitectura. Estudió primero en la Cooper Union for the Advancement of Science and Art en Nueva York y, posteriormente, obtuvo un título de post-graduado en la Universidad de Essex, en Inglaterra. A los 21 años, adquirió la nacionalidad norteamericana.
En el año 1990, estableció su estudio en Berlín al ser el ganador del concurso convocado para diseñar el Museo Judío. Desde entonces, el despacho ha realizado proyectos de grandes museos, centros culturales y edificios comerciales alrededor del mundo. Entre sus obras figuran: el Museo Judío Danés (Copenhague), la ampliación del Museo Victoria & Albert (Londres), el Centro de Convenciones Maurice Wohl de la Universidad Bar-Ilan (Tel Aviv / Israel), el Museo Judío de Berlín, la Sala de Conciertos de la Orquesta Filarmónica (Bremen / Alemania) y el rediseño de la plaza Alexanderplatz (Berlín).
Paralelamente a su labor como arquitecto, Libeskind ha dado clases y seminarios en numerosas universidades de diferentes países, entre ellas las de Pennsylvania, Karlsruhe y Toronto. Además, ha recibido varios premios y distinciones importantes, y ha sido nombrado doctor honoris causa por diversas universidades, entre ellas las de Berlín, Edimburgo y Chicago.
---
SOBRE ANTRAX IT:
Fundada en el año 2002, Antrax IT es una empresa italiana especializada en la fabricación de radiadores y chimeneas, utilizando tecnología de vanguardia y con la colaboración de diseñadores de fama internacional como Andrea Crosetta, Dante O. Benini y Luca Gonzo, Francesco Lucchese, Massimo Iosa Ghini, Matteo Thun y Antonio Rodriguez, Simone Micheli, Peter Rankin, Victor Vasilev y Daniel Libeskind.
---
Información e imágenes facilitadas por Antrax IT
You might also like