OPEN STUDIO VIVACE:
Vivace es un joven proyecto, organizado por la Embajada de Italia en la capital madrileña, que tiene como fin apoyar a jóvenes creativos italianos, el nuevo "made in Italy", residentes en Barcelona o Madrid. Una de las actividades que contempla es un programa de encuentros y jornadas de puertas abiertas para visitar 10 estudios con sede en alguna de estas dos ciudades, con el fin de promover y dar visibilidad a proyectos emergentes que se están desarrollando en el sector del diseño y de la creatividad.
La primera edición de las jornadas Open Studio Vivace tendrá lugar el 21 y 22 de abril, simultáneamente en Barcelona y Madrid, ofreciendo la posibilidad de visitar los espacios de trabajo de las diez firmas creativas de diferentes disciplinas, seleccionadas previamente a través de una convocatoria abierta.
De forma paralela, el IED Madrid colabora en estas jornadas a través del IED Design Itinerary, una selección de espacios dentro del circuito IED Design District, que plantea un recorrido guiado a través de cinco estudios/ tiendas/ showrooms vinculados a la actividad del diseño y ubicados cerca de la sede del IED.
---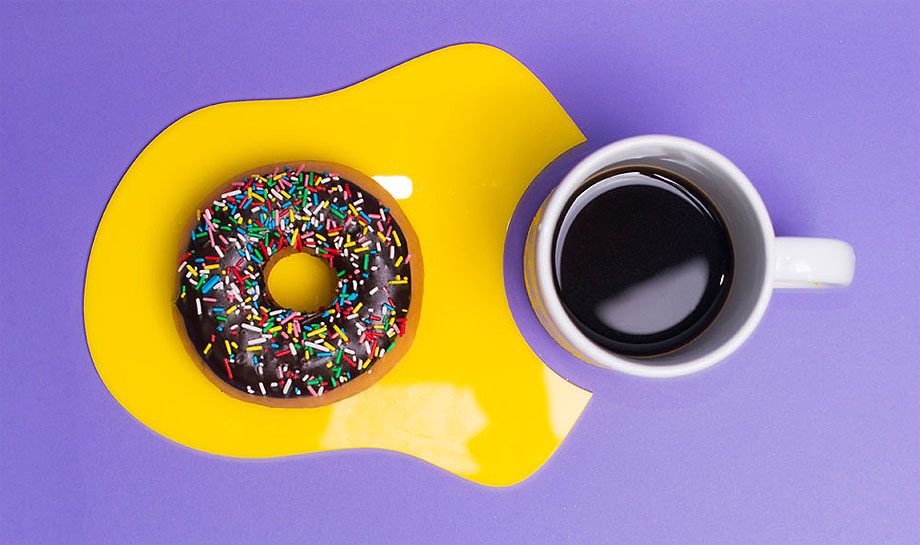 OPEN STUDIO VIVACE BARCELONA:
MARCO ZACCARA DE MIMAWORKS: "Porfavorayuda" (21 de abril de 12.00 a 18.00 horas). Mimaworks es un estudio fundado, en 2013, por Marco Zaccara y Mireia Blanco Mantecón con la intención de poder abarcar proyectos multidisciplinares y a distintas escalas. El taller descubre cómo aprovechar el potencial de lo que abandonamos en las calles de nuestra ciudad y participa en la construcción de pequeños techos para la gente que vive en la calle. Inscripciones aquí.
LUCA HUGO BRUCCULERI: "Instalaciones caleidoscópicas" (21 de abril de 17.00 a 18.30 horas). Luca Hugo Brucculeri se define como un diseñador efímero. Instalaciones, escaparates, espacios temporales tanto para instituciones como para empresas, son sus principales focos de interés. Los participantes están invitados a reflexionar sobre las instalaciones efímeras, sobre cuáles son los principios de composición de un espacio limitado, como los escaparates, y como caracterizarlo para crear una composición visualmente atractiva. Incripciones aquí.
FOOD & EVENT: "Ilusiones caleidoscópicas" (21 de abril de 17.00 a 18.30 horas). Happening Design es un laboratorio donde arte culinario y diseño se fusionan para desarrollar una nueva idea de evento. El reto del estudio es crear, con esta unión, insólitos medios de comunicación y transmisión de emociones. A través de su Food and Design Lab, reinterpretan el concepto de catering. En el taller se experimentarán diferentes formas y materiales, jugando con repeticiones, falsas perspectivas, contrastes, elementos efímeros inspirándonos en las imágenes creadas por un caleidoscopio. Incripciones aquí.
VIVACE PARTY (21 de abril de 18.30 a 21.00 horas). Luca Hugo Brucculeri y Food & Event abren las puertas de Aticco, espléndido espacio de coworking estratégicamente ubicado donde se presenta una exposición sobre el proceso creativo de los diseñadores: croquis, dibujos, libros, apuntes, maquetas, carteles, muestras y fotos de algunos de los proyectos. Además, se podrán degustar las propuestas gastronómicas realizadas por el Pastry Chef Gastón González Scheider de Los Pasteles Felices.
FEDERICA SALA (21 de abril de 16.00 a 19.00 horas): "Esculturas volantes. Un taller de introducción al mundo de los móbiles". De la mano de la diseñadora Federica Sala, cada participante recibirá un kit con todas las herramientas necesarias y, paso a paso, irá montando un primer ejemplo básico de móbil. Inscripciones aquí.
---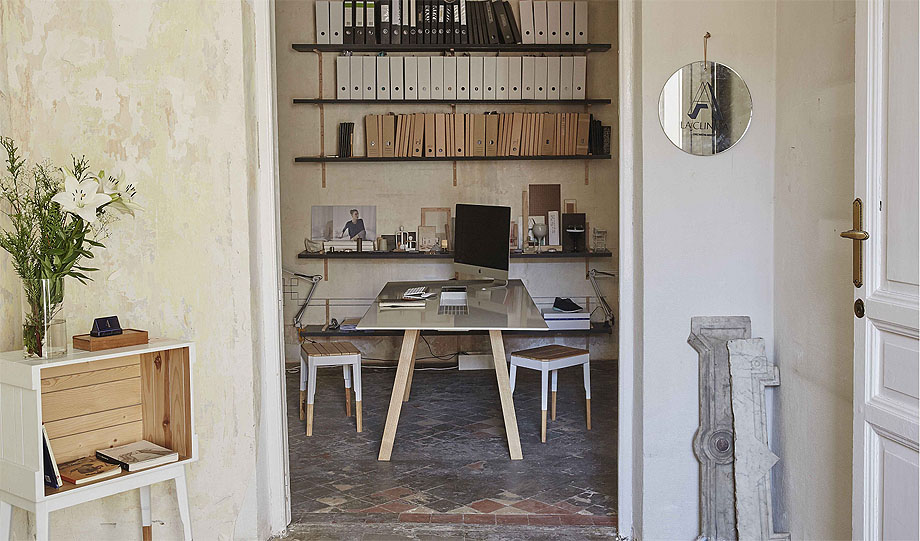 OPEN STUDIO VIVACE MADRID:
CISZAK DALMAS (21 de abril de 19.00 a 20.00 horas): "10 años en Madrid: historias y anécdotas en el nuevo estudio de Ciszak Dalmas". Los visitantes tendrán la oportunidad de asistir al "preestreno" de lo que será el nuevo estudio, actualmente en fase de reforma. Además, podrán descubrir una serie de piezas que cuentan la historia que hay detrás de los proyectos de los últimos años de Dalmas (Max&Co, Muro.exe, La Clínica Design, Bosa, etc). Inscripciones aquí.

RELAJAELCOCO STUDIO (21 de abril de 16.30 a 20.30 horas): "One Day with Relajaelcoco". Relajaelcoco es una manera de vivir el diseño a 360 grados, desde el diseño editorial a la realidad virtual. La experimentación es la base de su proceso creativo, para fomentar un trabajo conceptual esencial. Inscripciones aquí.
STUDIO LA CUBE (21 de abril de 17.00 a 18.30 horas): "Introduction to Project Brocken Bricks". La actividad consistirá en la presentación del estudio y de sus metodologías de trabajo, explicando el último proyecto en el que están trabajando, para el que utilizan material de construcción de desecho como el centro de nuevos objetos, dando valor precisamente a su carácter roto e irregular. Studio La Cube es un estudio de diseño, creado en Madrid, por un diseñador italiano y una historiadora española, que han unido sus distintas experiencias y sus diferentes perspectivas sobre el arte y el diseño. Inscripciones aquí.
NIMIO-LAB (22 de abril de 10.00 a 14.00 horas): "Una foto con Nimio-Lab". Transformación del estudio de diseño y arquitectura en un estudio de fotografía. Un fotógrafo profesional hará una foto a cada participante para crear un book y producir un pequeño vídeo. NIMIO • furniture looking for people es un laboratorio de ideas para el diseño y la autoproducción de muebles y objetos para el uso cotidiano. Inscripciones aquí.

VERY WOOD IDEAS (22 de abril de 12.00 a 18.00 horas): "NO LAZY, lámparas en constante movimiento". El público participará en este experimento donde se crearán unas lámparas a partir de diferentes piezas, que se podrán mezclar como uno quiera hasta componer una estructura que sirva como lámpara. Very Wood Ideas es un movimiento artesanal que defiende el diseño como creación de piezas que transforman el espacio, y por tanto al individuo, en algo "único". Inscripciones aquí.
SIMONA GARUFI (22 de abril de 20.00 a 22.00 horas): "Inauguración de la instalación Broken de Simona Garufi en el showroom Clorofila Digital". Presentación de Broken, instalación diseñada por Simona Garufi y los estudios colaboradores Clorofila Digital y Espacio Inédito. Se presentará el trabajo común, donde las ideas pueden tener un desarrollo inesperado gracias a materiales inéditos que aportan soluciones creativas, superando la frontera entre arte y arquitectura. Inscripciones aquí.
---
IED DESIGN ITINERARY:
El paseo (22 abril), que comenzará a las 10.30 horas en el IED Madrid y finalizará en el mismo centro a las 14.30 horas, consistirá en un recorrido guiado por cinco estudios/ tiendas/ showrooms vinculados a la actividad del diseño y ubicados en el distrito Centro y Malasaña-Tribunal.
MARRE MOEREL: la escultora-diseñadora holandesa abrirá las puertas de su taller-galería para mostrar sus diseños cerámicos (en la imagen), lámparas únicas y mobiliario.
RV.STUDIO: este estudio de diseño fundado, en 2010, por el comisario y diseñador Roberto Vidal, lleva a cabo proyectos de ámbito cultural, educativo y de diseño gráfico desde su localización en la calle Pez.
AITOR SARAIBA: vecino a RV.Studio, se encuentra el estudio de este artista multidisciplinar, licenciado en Bellas Artes. Su trabajo se refleja en exposiciones y novelas gráficas, pasando por el dibujo, la cerámica, acciones e intervenciones murales, fotografía y vídeo.
EL PARACAIDISTA: en la cercana calle La Palma se sitúa la concept store de El Paracaidista, una tienda de firmas punteras con objetos de diseño y piezas de arte provenientes de todo el mundo. Cuenta, además, con un movie bar, un cine, una coctelería con sabor cubano y un restaurante con vistas al barrio más alternativo de Madrid. Un multiespacio que combina ocio, cultura y gastronomía en sus más de 3.000 m2.
STEVE MONO: la firma de accesorios de piel, tras la que se encuentra el diseñador Gonzalo Fonseca, abre su showroom para mostrar sus trabajos.
Inscripciones aquí.
---
Información e imágenes en la web de Vivace y facilitada por el IED Madrid
You might also like