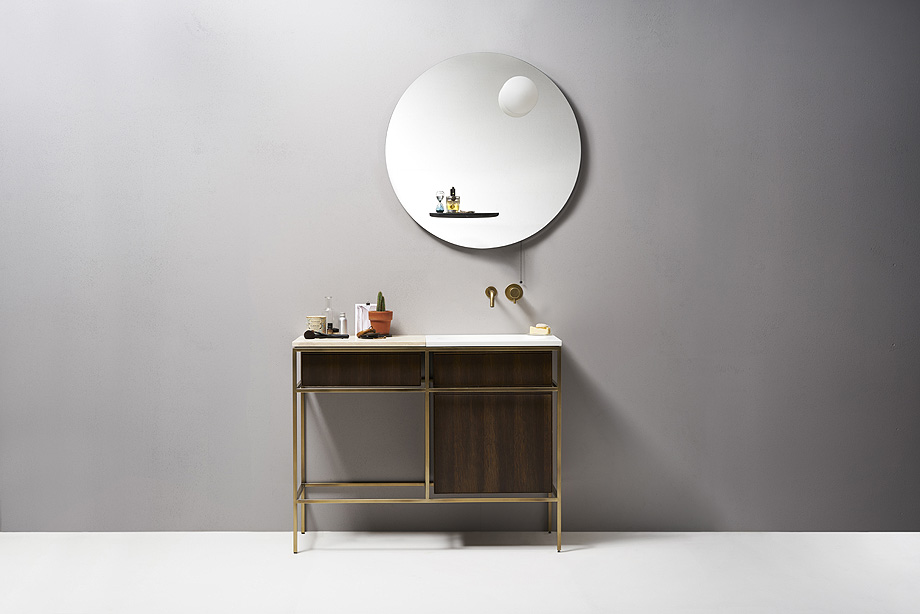 FLOAT:
Float es una nueva línea de espejos para baño que el diseñador con sede en Londres Samuel Wilkinson ha creado para la firma italiana ex.t. La colección está inspirada en el espacio universal y en la fuerza de la gravedad, pero también hace referencia a los efectos ópticos, haciendo que la luminaria y el estante que llevan incorporados parezcan estar flotando por delante del gran espejo circular (∅85 cm).
Su funcionalidad también bebe de otras fuentes como los clásicos espejos de tocador, que reinterpreta de una manera contemporánea y fresca. Esta reinterpretación se consigue mediante el gesto de añadir al espejo un estante semicircular de mármol, en la parte inferior, y la clásica lámpara de vidrio opal con forma de globo, en la superior. Para encenderla y apagarla, sólo hay que tirar del cable.
---
LAS IMÁGENES:
---
SOBRE SAMUEL WILKINSON: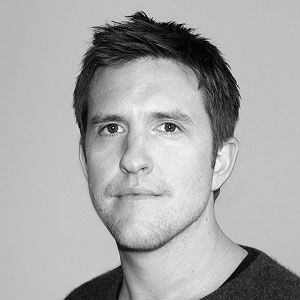 Samuel Wilkinson se graduó en diseño de mobiliario y de producto en el Ravensboure College of Art & Design, en 2002. Después de trabajar durante cinco años en importantes consultorías, en 2008, abrió el estudio, que lleva su nombre. El trabajo del despacho se diversifica en varias disciplinas, desde pequeños productos de consumo hasta grandes proyectos públicos.
Los proyectos de Samuel han sido publicados en todo el mundo y han ganado numerosos premios, incluyendo el galardón Diseño del Año, que otorga el London Design Museum, y el Black Pencil de los premios D&AD. Además, sus diseños se exhiben en las colecciones permanentes de museos como el MoMA y el Cooper Hewitt Smithsonian Design Museum de Nueva York, el Victoria & Albert Museum de Londres, el Art Institute of Chicago y el Design Museum en Helsinki.
El compromiso de Samuel Wilkinson de diseñar objetos interesantes es evidente en su trabajo, buscando añadir siempre alguna nueva aproximación a cualquier forma o función. Su profunda comprensión de los materiales y la fabricación le ayuda en el desarrollo del mismo.
---
SOBRE EX.T:
Ex.t es una joven empresa italiana con colecciones de mobiliario, complementos y elementos sanitarios para baño, diseñados por jóvenes profesionales nacionales e internacionales. Sus productos independientes y versátiles se identifican perfectamente con la filosofía de la firma, inspirada por el diseño escandinava pero 100% made in Italy.
Su línea de productos se caracteriza por los colores de matices fríos, con prevalencia del blanco, con mucha madera pero también con formas audaces y  nuevos usos de los materiales propios de la tradición de la región de La Toscana: cerámica, mármol y textiles. Todos trabajados de forma rigurosamente artesanal en pequeños talleres familiares de esta zona italiana.
---
Información e imágenes facilitadas por la empresa
You might also like