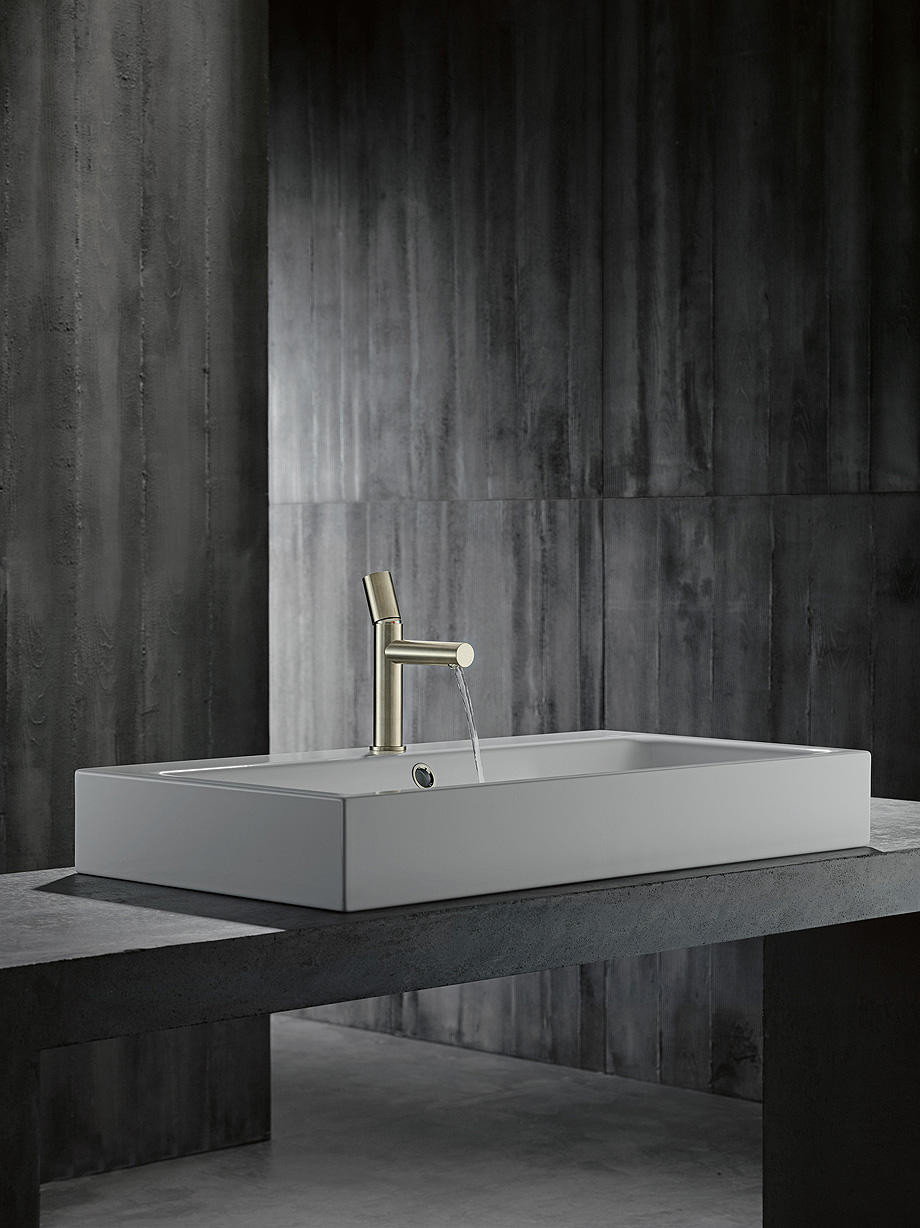 AXOR UNO:
Creada en colaboración con el estudio alemán Phoenix Design de Stuttgart, AXOR Uno es la nueva colección de AXOR, que sigue los principios del diseño más purista. Explica la marca del Grupo Hansgrohe que "las tuberías, la manera más antigua de canalizar el agua, definen las dos variantes estilísticas de la colección, junto con el lavabo, la ducha y la bañera". De esta manera, AXOR Uno ofrece una versión angulosas y otra suavemente redondeada, que surgen de un único punto de partida: dos cilindros con una forma precisa unidos en ángulo recto.
El estilo de la nueva colección viene definido por los contornos precisos y la elevada proporción áurea de la grifería, confiriéndole un aspecto esbelto y elegante en cualquier ambiente. A estas líneas puristas se suman sus quince acabados especiales, que van del latón pulido al cromo negro cepillado, que contribuyen a la luminosidad de una colección que incluye más de 70 productos para lavabos, duchas y bañeras. Algunos de estos productos son los mezcladores monomando de cocina y baño, el grifo simple, el mezclador electrónico de lavabo, la ducha fija, el termostato con llave de paso e inversor, el caño de bañera, el set de ducha, el brazo de ducha, al ducha lateral, los toalleros, la repisa, el portarrollos, la llave de paso, la portaescobilla, apliques y el dosificador de jabón.
Además del purismo moderno y radical que caracteriza a Axor Uno, los grifos de lavabo, ducha y bañera ofrecen tres diferentes modelos que destacan por su sencillez funcional. Para ello, el manejo de la grifería se ha reducido a lo esencial: el caudal de agua fluye o se corta pulsando el botón Select, girando el mando denominado Zero o levantando el mando ergonómico con forma de asa.
"Elaborada con el más alto nivel tecnológico, AXOR Uno es la quintaesencia del Purismo: clara, minimalista y delicada. Esta colección plasma las formas más fascinantes del Purismo, tanto desde la perspectiva formal como funcional. Cada uno de sus productos refleja la puesta en valor del material y una construcción precisa y coherente. Lo que subyace es nuestro compromiso de perfección en el diseño, la fabricación artesanal y la funcionalidad", explica Silke Giessler, directora de marketing de la marca AXOR.
---
LAS IMÁGENES:
---
SOBRE PHOENIX DESIGN: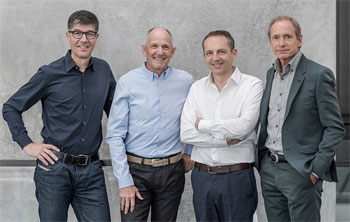 "Lógica, moral y magia" son los principios que rigen el conocido estudio alemán de diseño fundado por Andreas Haug y Tom Schönherr, Phoenix Design, cuyo trabajo se desarrolla en los campos del diseño de marca, estrategia y diseño de producto, de interfaces, consultoría y diseño avanzado.
Avalado por más de 400 premios durante los últimos 21 años, entre sus clientes figuran fabricantes de renombrecomo Alape, Kaldewei, Laufen, Duravit, Hansgrohe, Sharp, Grundig, LG, Loewe, Gaggenau, Bosch, Siemens y Audi.
Entre los galardones recibidos destacan el Good Design Award, el Red Dot Design Award "Best of the Best", el Design Plus Award y el German Design Award.
---
SOBRE AXOR:
AXOR, marca perteneciente al grupo Hansgrohe, desarrolla, fabrica y produce griferías, duchas y accesorios para baños y cocinas de lujo. Siguiendo los más altos niveles estéticos y tecnológicos, crea piezas e innovadoras colecciones. Algunas de ellas se consideran, todavía hoy, clásicos del diseño del baño y, en su conjunto, reivindican el principio "Form follows perfection": seguir con el proceso de desarrollo hasta que no quede nada por añadir o eliminar. Con esta fórmula se desarrollan desde hace más de veinte años objetos de diseño que marcan tendencia en colaboración con diseñadores de renombre mundial, entre los que destacan Philippe Starck, Antonio Citterio, Jean-Marie Massaud y Patricia Urquiola.
---
Información e imágenes facilitadas por la empresa
You might also like