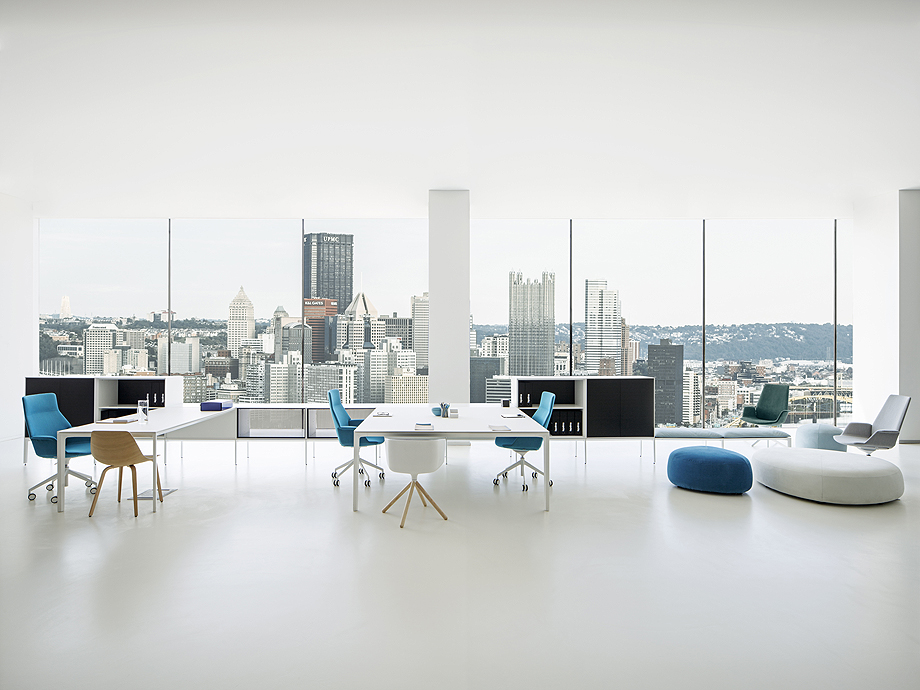 SISTEMA ADD S:
Lapalma, firma especializada en la fabricación de mobiliario de diseño contemporáneo para el hogar y contract, presentó en Designjunction 2017 sus nuevas líneas de productos en las que prima una visión del diseño cada vez "más transversal". En esta tendente transversalidad, los entornos para colectividades, oficinas, restaurantes, hoteles… ponen su atención en soluciones orientadas al confort que hagan que las personas se sientan como en casa. Por otro lado y en un sentido inverso, los hogares dan la bienvenida a espacios de trabajo como oficinas.
Entre las novedades presentadas destaca el sistema ADD S, una propuesta del diseñador Francesco Rota, que ha ido ampliándose desde su lanzamiento en 2014. En ese año, se inició el proyecto con el sistema de asientos ADD, galardonado con varios premios, para habitaciones de hoteles, salas de espera, zonas lounge, estudios privados, lugares de reunión, oficinas… y también para espacios residenciales. El programa consiste en una estructura modular (un marco de perfiles de aluminio extruido unidos por placas de acero) a la que se le pueden añadir paneles, asientos, respaldos u otros accesorios para configurar diferentes módulos como un sofá de dos plazas o sistemas articulados de asientos con accesorios como encimeras, cajones abiertos, revisteros o mesitas. Cada módulo se apoya en cuatro patas también de aluminio y para unir dos módulos, sin que haya doble pata, existe una pata de conexión única.
El programa de asientos ADD S se ha ido mejorando mediante nuevas soluciones y equipos, ampliándose con, primero, un sistema  de mesas (ADD T) y, posteriormente, un sistema de almacenamiento (ADD S). Éste último se caracteriza por la misma versatilidad que el sistema de asientos, permitiendo diferentes propuestas ya que es posible combinar varios módulos de metal de 90 cm de ancho y tres distintas alturas, todos de 45 cm de profundidad. Esta nueva línea para hogar y contract tiene como objetivos almacenar y organizar cualquier objeto personal, libros o archivos. Además, la bi-frontalidad de la estantería -abierta, con cajones o puertas en diferentes acabados- hace que se pueda posicionar cómodamente en el centro de una sala, respondiendo a espacios de trabajo de mentalidad más abierta.
Estéticamente, las puertas de los estantes pueden ser lacadas, en roble blanqueado o tapizadas a juego con el tejido de los cojines de los asientos, creando una estética en armonía entre los diferentes elementos.
---
LAS IMÁGENES:
---
SOBRE FRANCESCO ROTA: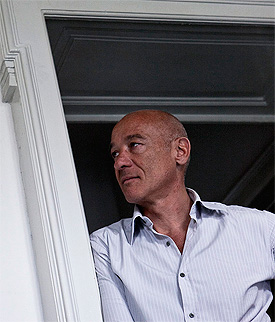 El diseñador de interiores e industrial Francesco Rota vive y trabaja en Milán, ciudad donde nació en 1966. Tras graduarse en Diseño Industrial en el Art Center College of Design en La Tour de Peilz (Suiza), abrió su propio estudio en 1998. En él, realiza proyectos de interiorismo (showrooms, oficinas, viviendas), diseño (mobiliario, iluminación y productos) y exposiciones.
Entre sus clientes figuran: Alchemy, Arketipo, Bals Tokyo, Barilla, Fiat, Frag, John Richmond, Knoll International, KME Italy Lapalma, Lema, Living Divani, L'Oreal Paris, Malo, Mercedes Benz, Moroso, Paola Lenti, Oluce y Versus. Desde 2013, es director de arte de Lapalma.
Francesco Rota ha recibido dos menciones honoríficas en los premios Compasso d'Oro por la chaise longue Linea y el sofá Island, que forman parte de la colección histórica de estos prestigiosos galardones del diseño industrial italiano. Además, sus trabajos han formado parte de exposiciones y de eventos realizados por instituciones internacionales como la Bienal Internacional del Diseño de St. Etienne, la Feria de Hanover, la Triennale de Milán o la Royal Academy of Arts de Londres.
---
SOBRE LAPALMA:
Lapalma es una empresa italiana de muebles de diseño contemporáneo, modernos y funcionales, con más de 30 años de historia y sede en Cadoneghe, cerca de la ciudad de Padua (Italia). Su historia se remonta a los años 80, cuando los hermanos Marcato deciden iniciar una actividad propia. La idea evoluciona rápidamente y nace Lapalma, empresa que desde sus orígenes trabaja con materiales naturales y reciclables. También se invierte en maquinaria, entran en escena nuevos materiales y se delinea una vasta gama de productos para el contract, desde hoteles a tiendas, desde museos a aeropuertos.
De la fusión entre funcionalidad y estética nacen productos de fuerte personalidad y colaboraciones con diseñadores de renombre internacional como Shin y Tomoko Azumi, Enzo Berti, Patrick Norguet, Simon Pengelly, Mario Ruiz, Andreas Störiko, Alfredo Häberli y Francesco Rota que, desde abril de 2013, es director artístico de la firma. Prueba de esta destacada trayectoria son los muchos reconocimientos que Lapalma ha ido cosechando a lo largo de los años, premios como el Good Design Award, el FX International Interior Design Award y el Design Plus.
---
Información e imágenes facilitadas por la firma de mobiliario
You might also like