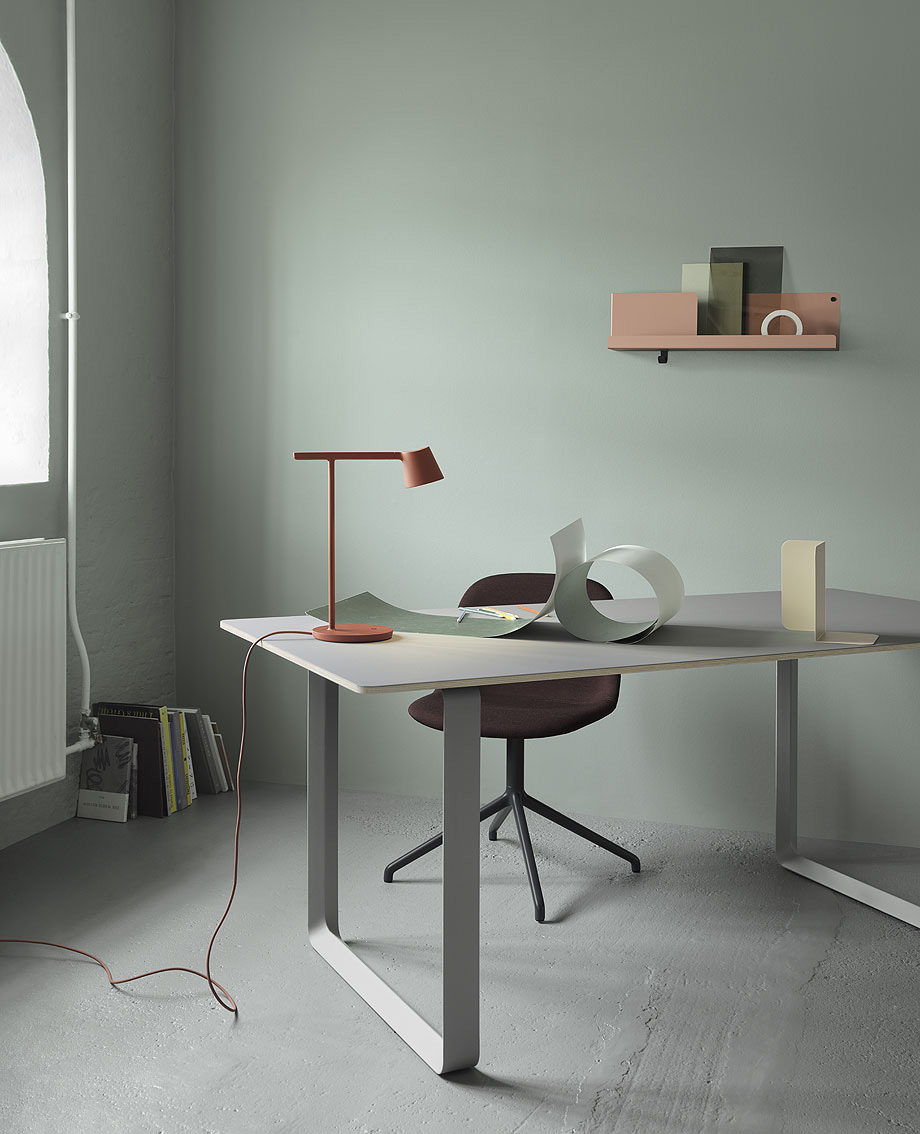 TIP:
Tip es el nuevo proyecto del diseñador Jens Fager para la conocida firma danesa Muuto después del candelabro Raw, la lámpara de suspensión Grain y el portavelas Grip. Al diseñar esta luminaria, Fager buscaba "un diseño simple y funcional con una cuidada atención a los detalles". Fruto de esa búsqueda es esta contemporánea pieza de iluminación que tiene como fin un uso en diferentes entornos, desde oficinas en casa a habitaciones de hoteles, gracias a su discreción formal.
Explica el diseñador sueco que Tip es "una luminaria purista pero lúdica, que presenta una silueta arquitectónica característica. Durante el proceso de diseño, me centré en pulir cada detalle mientras destacaba el aspecto funcional de la luminaria: quería reducir el diseño a la esencia misma de su propósito. La estructura de aluminio moldeado hace que la lámpara Tip tenga un aspecto limpio y preciso, lo que subraya su sutil estética".
Tip ofrece luz directa y luz indirecta, ésta última gracias a las sutiles ranuras practicadas con láser en la parte superior de la pantalla, cuya intensidad puede modificarse sin esfuerzo ya que dispone de dimmer. Además, tanto el brazo como la pantalla, que cuenta con un difusor opal, son ajustables. La fuente de luz que utiliza es LED, aunque no es recambiable. En cuanto a colores, está disponible en cuatro tonos: blanco, negro, marrón cobrizo y verde oliva.
Medidas: 29,5 x h 40 cm. Base: ∅16 cm.
---
LAS IMÁGENES:
---
SOBRE JENS FAGER
Jen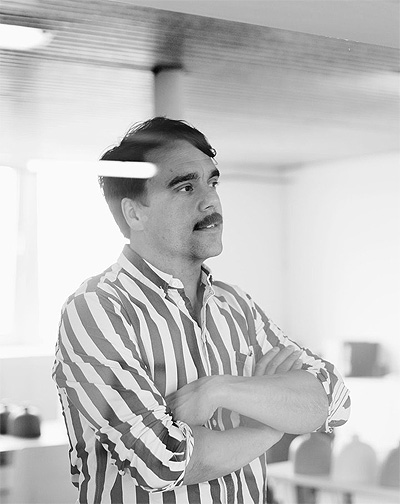 s Fager es un diseñador sueco, graduado en la Universidad de Konstfack (Estocolmo), cuya filosofía es tratar honestamente cada producto para encontrar su principal función y reducirlo a su esencia. Entre sus clientes se encuentran Absolut Vodka, Edsbyn Office, Figgjo, Gallery Pascale, Hackman, Ikea y Muuto.
El estudio, con sede en Ängelholm (Suecia), trabaja con ingenieros, fabricantes y especialistas para crear bellos y funcionales objetos de manera eficiente y sostenible. "Nos esforzamos en imbuir a cada objeto sentido del humor, surrealismo y poesía", explica. Su campo de trabajo gira entorno a la vida cotidiana, las necesidades esenciales y las experiencias del día a día.
Fager explica que "la fuerza del diseño escandinavo es un aprendizaje natural y una comprensión de las necesidades cotidianas. Durante el verano, necesitamos una jarra para servir limonada helada mientras que, en invierno, necesitamos una lámpara acogedora. La fuerza de los diseñadores escandinavos radica en que tienen un ojo crítico para la estética y no dejan mucho al azar. Eso aporta belleza a los productos."
---
SOBRE MUUTO:
Muuto es una firma danesa especializada en mobiliario, iluminación y complementos de diseño nórdico contemporáneo. El objetivo de la empresa es expandir la tradición del diseño escandinavo con nuevas y originales perspectivas. De hecho, su nombre Muuto, inspirado en la palabra finlandesa muutos, significa "una nueva perspectiva". En su amplia lista de diseñadores se encuentran, entre otros, Anderssen and Voll, Cecilie Manz, Claesson Koivisto Rune, Form Us With Love, Karri Koskinen, Louise Campbell, Mattias Ståhlbom, Mika Tolvanen, Ole Jensen, Whatswhat, TAF Architects y Norway Says.
---
Información en la web de Muuto y del diseñador. Imágenes en la web de Muuto
You might also like