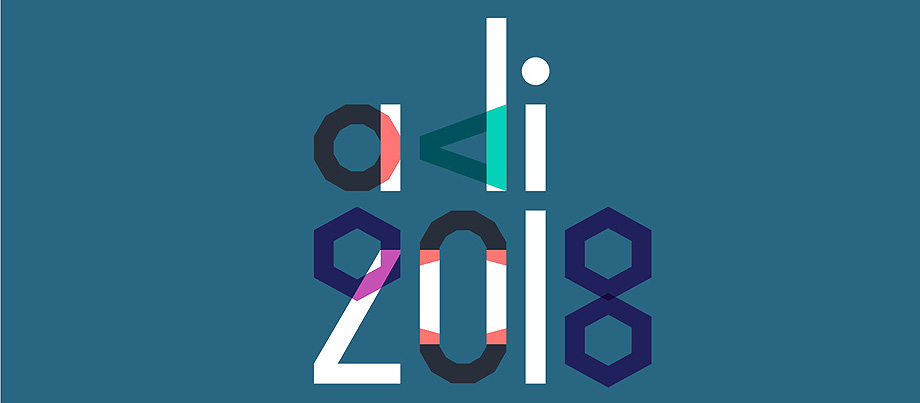 PREMIOS ADI 2018:
La Asociación de Diseño Industrial ADI-FAD, entidad organizadora de los Premios ADI 2018, ha abierto el período de inscripción de la segunda edición de estos premios. La fecha límite para presentarse finaliza el próximo 19 de febrero. Los Premios ADI, creados en 2016, se celebran bienalmente y agrupan bajo este nombre a los Premios Delta de diseño industrial, para profesionales y empresas de diseño industrial, que se otorgan desde 1961,  las Medallas ADI para estudiantes de diseño de producto, otorgados desde 1976, y los Premios ADI Cultura a proyectos que pongan en valor la cultura del diseño.
Salvi Plaja, actual presidente de ADI-FAD, destaca que "la nueva edición de los Premios ADI tiene como objetivo celebrar la excelencia en el diseño y poner de relieve su importancia como herramienta privilegiada para generar riqueza en una economía industrial, así como su papel fundamental como expresión de nuestros valores sociales y culturales".

Los Premios ADI cuentan en esta edición con un jurado compuesto por profesionales nacionales e internacionales de la talla de Luca Nichetto, Isabel López, Anna Cybulska, Joan Forrellad, Martín Azúa, Valentín Roma, Emili Padrós o Stephano Maffei. El veredicto de los jurados y la entrega de los galardones se realizará el 14 de junio de 2018, en una ceremonia que tendrá lugar en el Disseny Hub Barcelona, en el marco de la Barcelona Design Week.
Las bases de los premios se pueden consultar en http://www.adifad.org/premis/es/.
---
PREMIOS DELTA:
Como novedad en esta edición, hay que destacar la división de los Premios Delta de diseño industrial en cinco categorías con el objetivo de poner en valor la gran variedad y diferencia de productos, comercializados en el mercado nacional e internacional, que se presentan en cada convocatoria. Las nuevas categorías a las que se pueden inscribir los productos son:
Productos para las personas: utensilios, pequeñas máquinas, prótesis, bienestar e higiene personal, joyas, complementos de moda, prendas de vestir y zapatos, productos de deporte, etc.
Productos para el hábitat interior: mobiliario, elementos de iluminación, electrodomésticos, complementos domésticos, sanitarios, sistemas de control domótico, etc.
Productos para el hábitat exterior: mobiliario urbano, iluminación pública, complementos para el jardín, etc.
Productos para la movilidad: medios de transporte individual y colectivo, dos ruedas, tres y cuatro ruedas, movilidad náutica y aérea, carro de la compra, carrito, skate, complementos relacionados con la movilidad, etc.
Diseño internacional: todos aquellos productos producidos por empresas extranjeras.
El jurado que otorgará el Premio Delta 2018 está compuesto por Luca Nichetto, diseñador y fundador del estudio interdisciplinario Nichettostudio con sede en Venecia y Estocolmo, especializado en diseño industrial, de producto, interiorismo y arquitectura; Isabel López, diseñadora de interiores y fundadora del estudio Isabel López; Anna Cybulska, directora de Comunicación y Diseño de Interiores en IKEA España; Pepe García, diseñador de producto y fundador del studio CuldeSac; y Joan Forrellad, director de Diseño del Grupo Jané.
En 2016, el Delta de Oro se otorgó al casco para bicicletas Closca-Fuga, diseñado por CuldeSac para Closca Design, por su excelente mecanismo y la innovadora manera de guardarlo.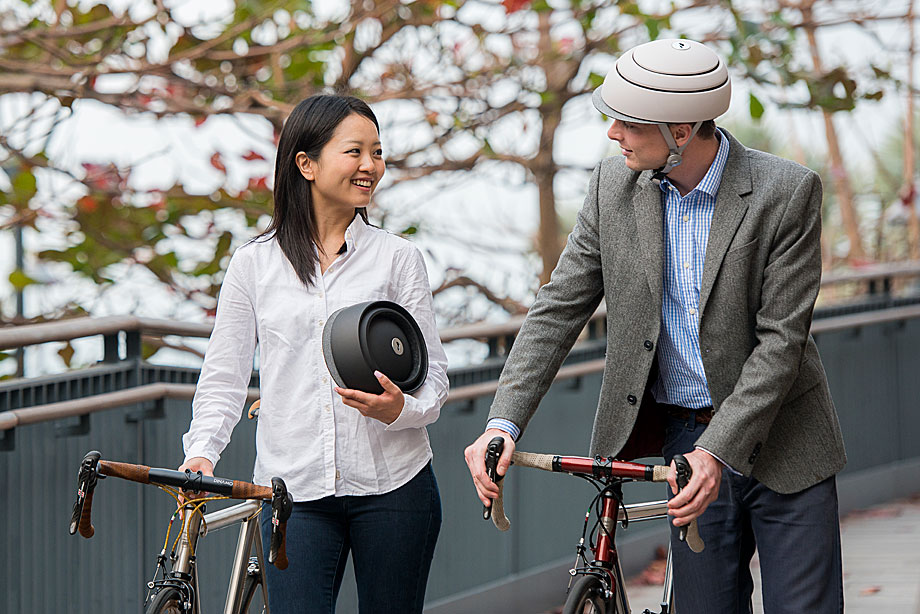 ---
PREMIOS ADI CULTURA:
Los Premios ADI Cultura, que nacieron hace dos años, cuentan con dos categorías. En la categoría de Proyecto, se premiará un proyecto realizado en los últimos tres años mientras que, en la de Trayectoria, se pretende rendir homenaje a aquellas personas o entidades que, por su labor a lo largo de los años, su obra y su influencia en el mundo del diseño, han contribuido a que la disciplina evolucione y se integre en la sociedad.
En esta edición, el jurado encargado de elegir a los ganadores está formado por Martín Azúa, diseñador de producto; Valentín Roma, escritor, comisario de exposiciones y director de La Virreina Centre de la Imatge (Barcelona); Anna Puigjaner, arquitecta en Maio Architects; y Ethel Baraona Pohl, crítica, escritora y comisaria de exposiciones.
Ethel Barahona fue la ganadora, junto a César Reyes y Pelin Tan, de la primera edición del Premio ADI Cultura, categoría Proyecto 2016, con la exposición "Adhocracy Athens: From Making Things to Making the Commons". El Premio Trayectoria recayó en la desaparecida Sala Vinçon.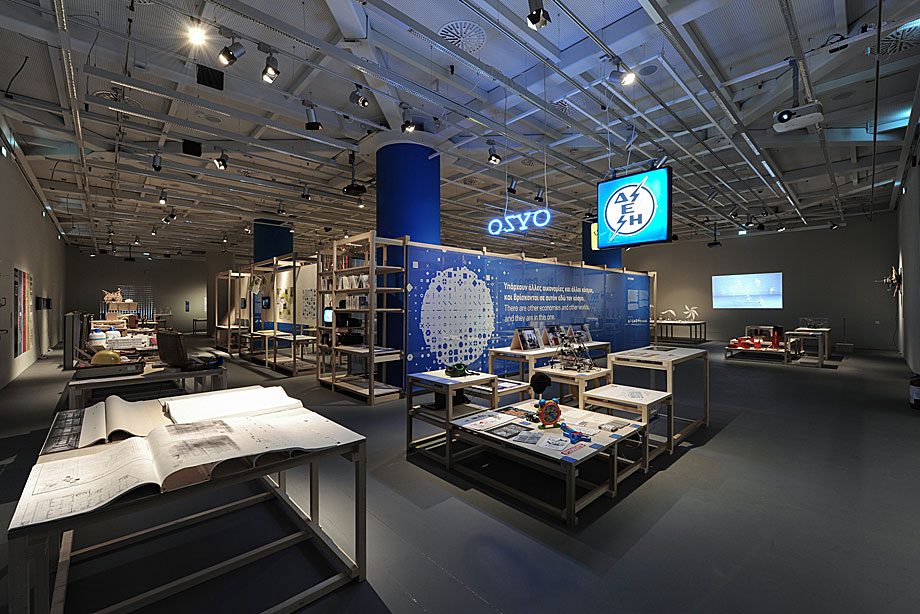 Imagen de la exposición "Adhocracy Athens: From Making Things to Making the Commons"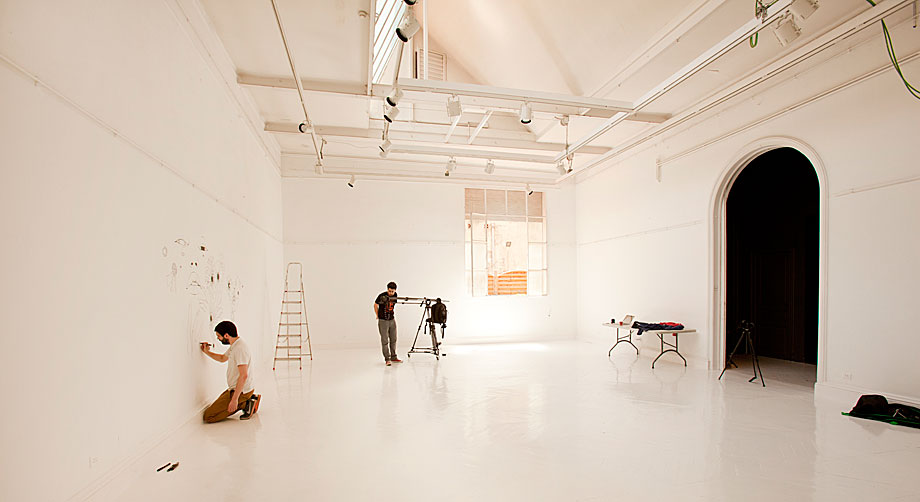 La ya extinta Sala Vinçon de Barcelona
---
MEDALLAS ADI:
En cuanto al jurado de las Medallas ADI para estudiantes, éste estará formado por Emili Padrós, diseñador de producto y cofundador con Ana Mir de Emiliana Design Studio; Harry Paul Van Ierssel, diseñador de producto, fundador de los estudios Harry-Paul, HAAPEE y Harry & Camila; Stefano Maffei, director de Polifactory y director del Master de Service Design del Politecnico di Milano; y Roc Miranda, diseñador de producto y ganador de la anterior edición de las Medallas ADI con Plow 2.7, una pala de rescate que rompe con la tradicional pala extensible mono-mango, disminuye el desgaste físico durante el rescate y optimiza el tiempo.
Plow 2.7, una pala de rescate que rompe con la tradicional pala extensible mono-mango
---
EL DISEÑO DE LOS TROFEOS:
Desde sus inicios, el diseño del trofeo de los Premios Delta ha ido cambiando en cada edición. El encargo lo recibe un diseñador socio de la entidad o colaborador habitual, que hace su interpretación del galardón y del logotipo de los premios. Este año, el diseño será creado por Andreu Carulla. Por otra parte, el encargo del diseño de las Medallas se le otorga, habitualmente, al ganador de la Medalla ADI de Oro de la edición anterior, en este caso Roc Miranda.
---
Información e imágenes facilitadas por el ADI-FAD