BY THE WAY HOUSE:
El arquitecto polaco Robert Konieczny, fundador del estudio KWK Promes, proyectó está original casa, situada en un terreno elevado y aislado con vistas a un río, atravesada por un sendero de hormigón que la une a la carretera y a la orilla del río. Cuando KWK Promes comenzó a trabajar en el proyecto, en 2008, el cliente insistió en que la vivienda tuviera la misma organización que su hogar, con la zona de día en el primer nivel y, aunque el arquitecto sugirió que podría mejorarse, el propietario no quiso arriesgarse. Para empeorar las cosas, presentó un catálogo con terribles ejemplos de arquitectura, diciendo que le gustaría algo semejante.
El arquitecto preparó varias ideas que resolvían el problema del jardín separado de la zona de estar, que fueron rechazadas por el propietario. Sin embargo, de repente, surgió la inspiración. La idea del diseño partió de la necesidad de unir la entrada (en la carretera), la casa y el muelle en la ribera del río (abajo). Así que se creó una pasarela de hormigón ligero que dibuja el camino de entrada, envuelve la vivienda, creando las paredes y el techo en un lazo continuo, y vuelve a desenrrollarse como un muelle que conecta la sala de estar con el nivel del jardín. A partir de aquí, continúa hasta la orilla del río. Las paredes de la casa, que no están formadas por la cinta de hormigón, son grandes paramentos de vidrio que ofrecen vistas panorámicas del río.
Vista desde arriba, la cinta se presta a ser "una quinta fachada", mientras que cuando se contempla desde el suelo, se puede contemplar la diferencia de material entre la piel de hormigón ligero y las paredes interiores de madera oscura. Funcionalmente, el propietario quiso que la zona de día estuviera en el primer piso y, además, quiso que la casa estuviera en medio del terreno, lejos del río. En el primer piso, disfrutando de las vistas, se encuentran también el dormitorio y el baño principales. Las habitaciones de invitados se han ubicado en la planta baja, así como el gimnasio y el garaje.
Estéticamente, las estancias se han diseñado siguiendo un estilo minimalista, donde priman las líneas rectas y el color blanco combinado con la madera oscura, que casa a la perfección al contundente concepto arquitectónico que define el proyecto.
---
LAS IMÁGENES:
---
FICHA TÉCNICA:
Proyecto:

By the Way House.

Ubicación:

Polonia.

Completado:

2016.

Autor:

Robert Konieczny – KWK Promes.

Diseño interior:

Robert Konieczny – KWK Promes.

Paisajismo:

Robert Konieczny – KWK Promes.

Colaboradores:

Katarzyna Furgalińska, Izabela Kaczmarczyk, Dorota Żurek, Piotr Tokarski, Magdalena Adamczak y Aleksandra Stolecka.

Ingenieros de estructuras:

Zbigniew Błaszczak y Krzysztof Hibner.

Superficie parcela:

7.136 m².

Superficie útil:

598,9 m².

Superficie total:

697 m².

Volumen:

1.814,8 m³.

Diseño:

2008.

Construcción:

2011-2017.

Fotografías:

Jarosêaw Syrek, Olo Studio y Juliusz Sokoêowski.
---
PICTOGRAMAS:

---
PLANIMETRÍA: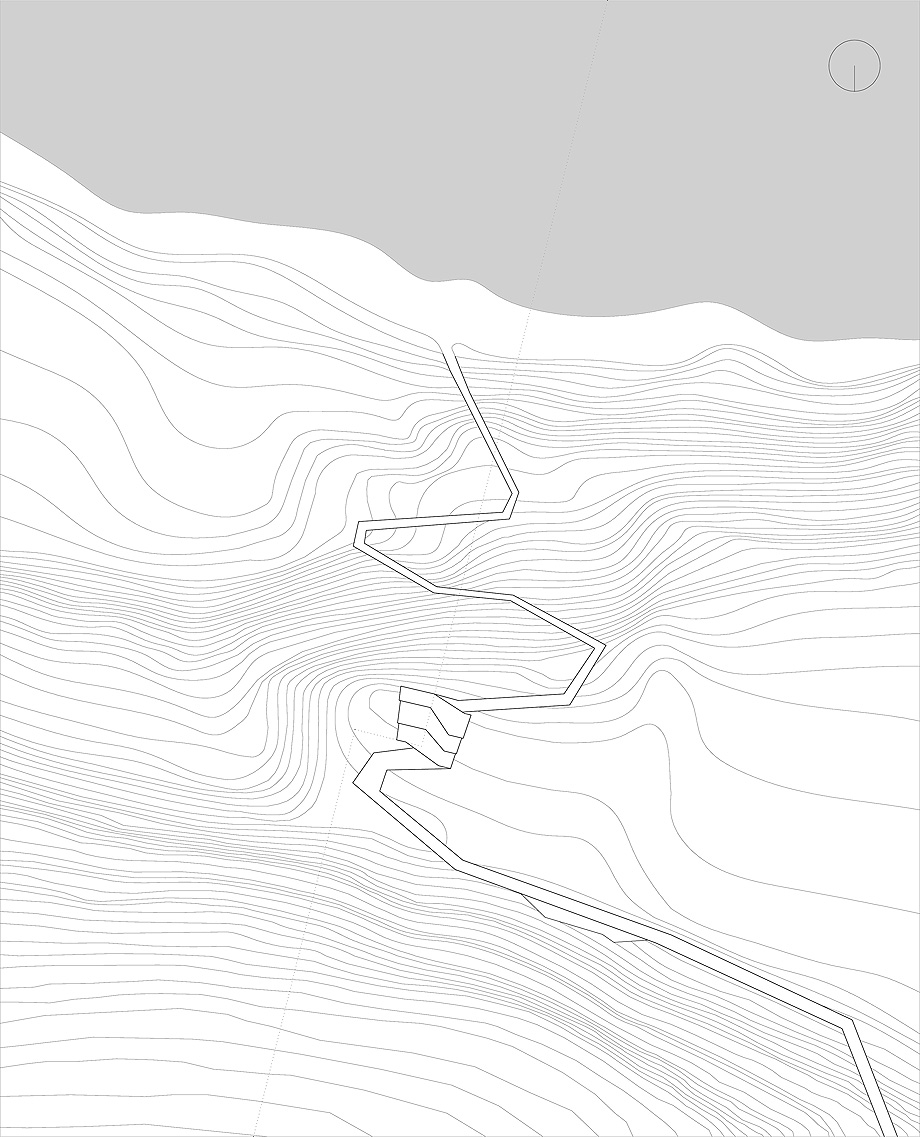 Plano de situación
---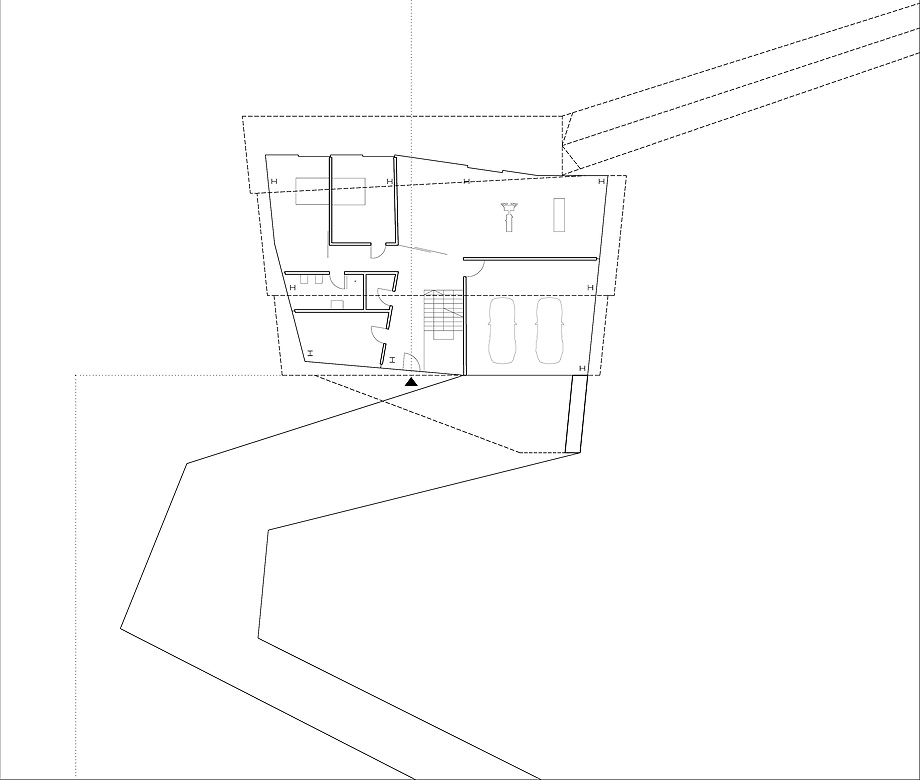 ---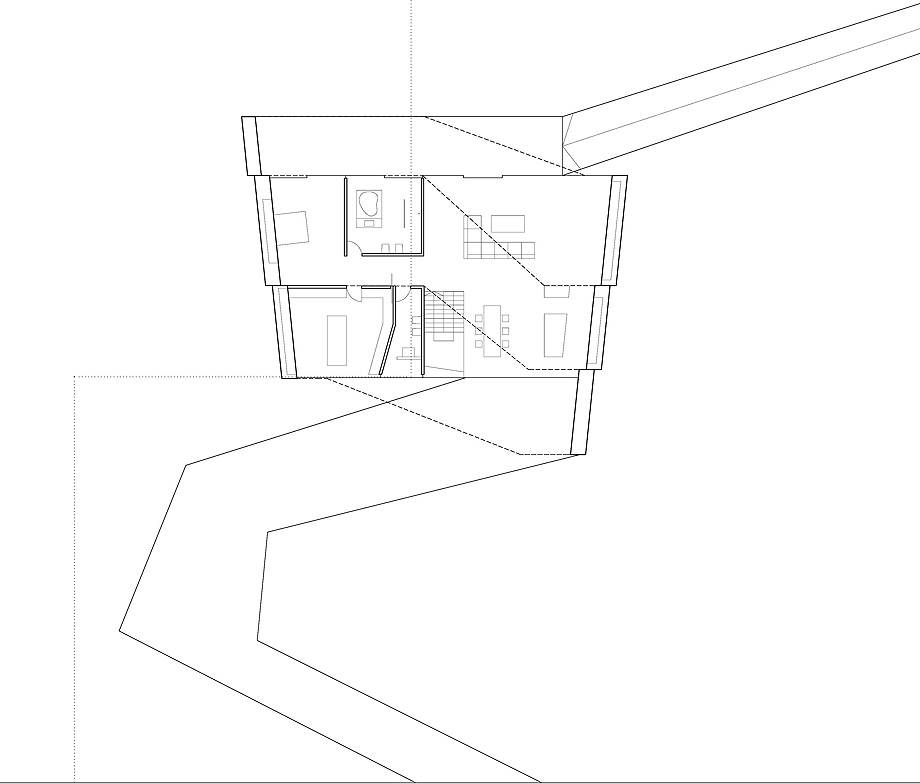 ---
---
EL VÍDEO:
---
SOBRE KWK PROMES: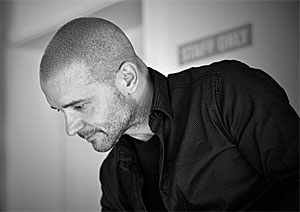 KWK Promes es un estudio de arquitectura con sede en Katowice (Polonia), fundado y dirigido por el arquitecto Robert Konieczny en 1999. En 2012, se convirtió en uno de los expertos que colaboran con la Fundación Mies van de Rohe, siendo nominado en ocho ocasiones al European Award que organiza esta fundación.
En su trayectoria, el arquitecto y su equipo han recibido diferentes galardones y nominaciones. En 2006, fue destacado con el premio Casa del Año, organizado por World Architecture News, por la casa Aatrial. En 2007, KWK Promes formó parte de la lista de los 44 mejores arquitectos jóvenes publicado por Scalae. Ese mismo año, fue elegido por la revista Wallpaper entre los 101 mejores estudios a nivel internacional. En 2011, fue galardonado por el Ministerio de Cultura Polaco por sus sobresalientes logros en el campo de la arquitectura.
Además, el despacho KWK Promes es uno de los estudios de arquitectura polacos más publicados internacionalmente. Sus trabajos aparecen en las más importantes publicaciones, incluida la editorial Taschen, y dos veces en el Atlas Phaidon de Arquitectura Mundial.
KWK PROMES EN INTERIORES MINIMALISTAS
---
Información e imágenes facilitadas por el estudio
You might also like