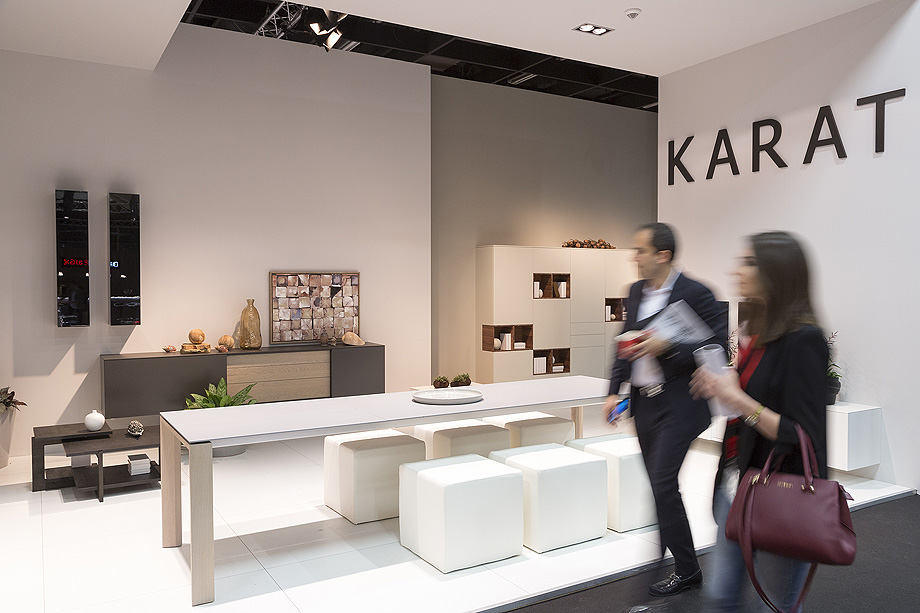 IMM y LIVINGKITCHEN 2019:
Desde hoy y hasta el próximo 20 de enero, tiene lugar la primera gran cita internacional del año para el sector del hábitat, imm cologne, donde se presentan las tendencias que se impondrán durante 2019 en este mercado. La feria, que se celebra en la ciudad alemana de Colonia, acoge más de 1.450 expositores de 55 países de los cuales el 71% son firmas internacionales.
Este año y en paralelo, también se celebra la muestra LivingKitchen, la bienal dedicada al sector de la cocina, donde se exponen las soluciones más innovadoras para este espacio. Ambos eventos ocuparán una superficie expositiva de 240.800 m² y se espera la visita de más de 127.000 profesionales de 139 países, lo que refleja el carácter internacional de la feria y su potencial como plataforma de negocios para promover las ventas en Alemania, así como la exportación a terceros mercados.
---
GRANDES FIRMAS:
Los expositores están organizados en diez sectores que incluyen una amplia variedad de estilos, desde los más sencillos a los más sofisticados. Entre las firmas de diseño que exhiben sus novedades están Emu, Agape, antonilupi, Arflex, Arketipo, B&B Italia, Cassina, Calligaris, Carat, Dedon, Desalto, E-15, Ethnicraft, Ferm Living, Fermob, Fritz Hansen, Knoll International, Lapalma, Lema, Ligne Roset, Living Divani, Maxalto, MDF Italia, Menu, Minotti, Molteni, Muuto, Normann Copenhagen, Pedrali, Poliform, Porada, Softline, Talenti, Thonet, Tobias Grau, Ton, Tonelli Design, Walter Knoll o  Zanotta.
En cuanto a las marcas españolas, ANIEME, con el apoyo de ICEX, ha sido la encargada de coordinar la participación española en imm. En total, 24 expositores, de ellos 2o en imm y 4 en LivingKitchen. Entre estas empresas que se han desplazado a Colonia se encuentran GAN, GANDIABLASCO, Diabla, Ondarreta, Vondom, Isimar, Mega Mobiliario, Cármenes, Inclass, Kettal, Treku, Dressy, Fama, Moblibérica y Pilma Design / PLM Design.
---
TENDENCIAS:
Las nuevas tecnologías y las soluciones de diseño inteligente y sostenible tienen un papel fundamental en la edición de este año. Otra tendencia a la que intentarán aproximarse las marcas expositoras es el microhousing: la vivienda se hace más reducida y, con ella, el mobiliario y los equipamientos. Este acercamiento no tendrá lugar sólo a través de las novedades en mobiliario, iluminación, textiles, accesorios para el baño y sistemas de descanso, sino también a través de debates y diálogos, en los que adquiere un especial relieve la opinión de los diseñadores más jóvenes.
---
DIEZ SECCIONES:
El amplísimo abanico de propuestas para el diseño de cada estancia del hogar, estilo y necesidad, que se presentará en imm cologne encontrará su lugar en alguno de sus diez sectores, que ayudan a ordenar con claridad categorías de producto o conceptos. Estas secciones son: Pure Atmospheres, Pure Editions, Pure Platforms, Pure Talents, Prime, Comfort, Sleep, Global Lifestyles y Pure Architects.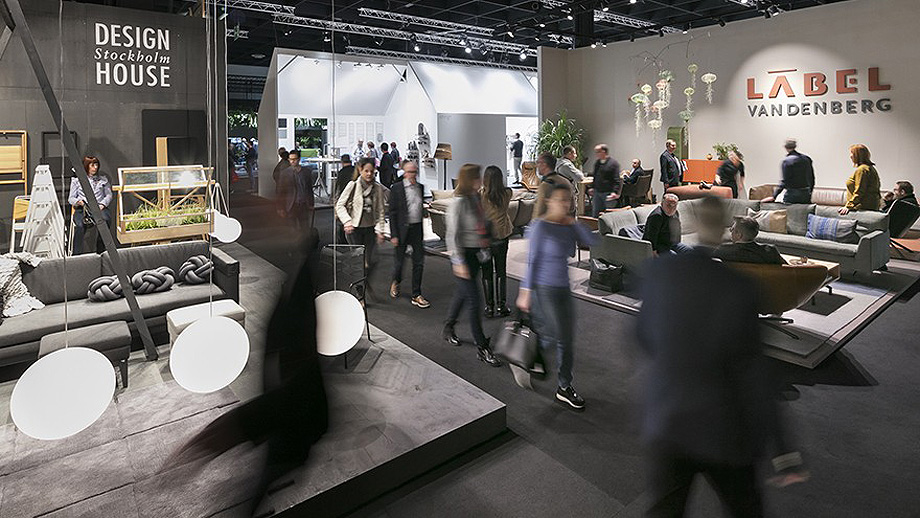 Design House Stockholm. Hall 3.2. Pure Editions. Fotografía: © Constantin Meyer. Koelnmesse
---
PURE ATHMOSPHERES:
Dentro de la imm cologne, el segmento de diseño "Pure" constituye una de las vivencias más emocionales de la feria puesto que "Pure" se considera un sinónimo de mundos fascinantes de diseño en las más diferentes manifestaciones.
En 2019, el pabellón 11 de imm se transforma en un espacio para disfrutar de determinados ambientes y pasa a llamarse Pure Atmospheres. Este nombre da idea del concepto que la organización pretende trasladar a expositores y visitantes. Este nuevo enfoque no sólo busca ofrecer una mayor inspiración para los visitantes, sino también un enfoque empresarial más sólido. Los expositores exhibirán conceptos de marca inspiradores: su propia visión de la cultura doméstica, su firma personal y su interpretación del buen diseño. Aquí, el foco no está en el producto individual sino en la interacción de todos los elementos.
Cuando los visitantes entren en cualquiera de los escenarios, se sumergirán en el universo de marcas como Ligne Roset, Walter Knoll, Cor, Kettnaker, Minotti, Molteni, Flexform, Leolux, Fendi, ClassiCon, Cassina, B&B Italia, Poliform, Schramm o interlübke.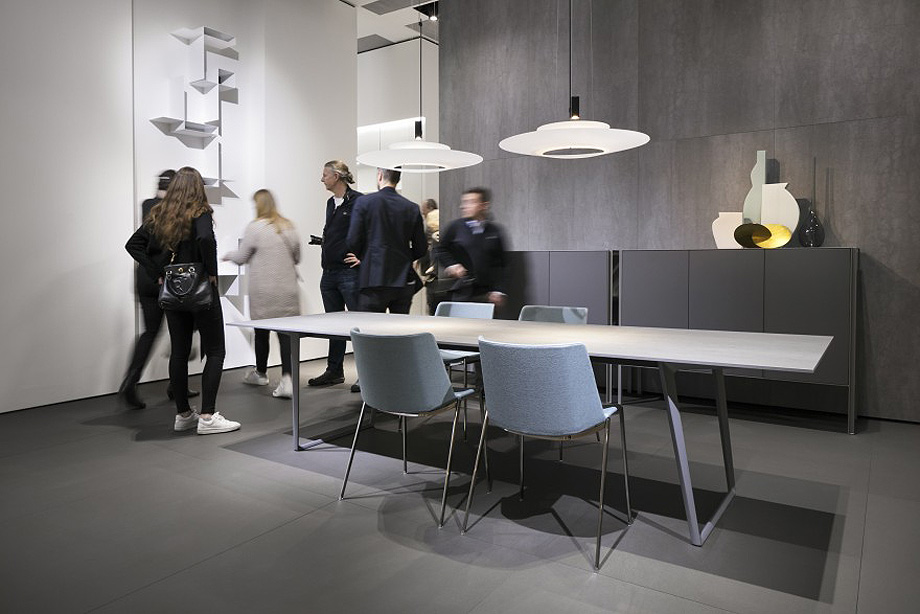 MDF Italia. Hall 11.3. Pure Atmospheres, imm cologne. Fotografía: Koelnmesse
---
PURE EDITIONS:
Pure Editions es un dinámico formato donde se muestran innovadores conceptos de mobiliario y de diseño de interiores. Además, ofrece un entorno exclusivo para el discurso sobre el diseño progresivo, un discurso que gana un nuevo impulso con la ideas presentadas en The Stage, un foro de tendencias donde expertos hablan sobre cultura y tendencias de interiores, los diseñadores explican sus conceptos y los expertos de la industria discuten sobre el futuro. Encuentra aquí todo el programa completo.
Das Haus – Interiors on Stage.
Evento destacado de Pure Editions es Das Haus – Interiors on Stage, que cada año plantea un modelo ideal de vivienda en una superficie de 180 m². En esta edición, el Studio Truly Truly, formado por Kate y Joel Booy, han sido los diseñadores escogidos para la creación de la instalación. "Living Moods" es su personal visión del espacio doméstico, donde el uso del espacio no está dictado por las paredes o las funciones convencionales de una habitación: en su lugar, las zonas de atmosférico diseño proporcionan un espacio adecuado a cada estado de ánimo. Un espacio para relajarse, retirarse, sentarse con otros o estar activo. Un uso sensual de detalles como las texturas y los colores, y una deliberada ambigüedad en los usos de las habitaciones y el diseño del mobiliario basada en un cruce entre arte y función y entre lo público y lo privado, permitirá a los visitantes adentrarse en una experiencia doméstica distinta.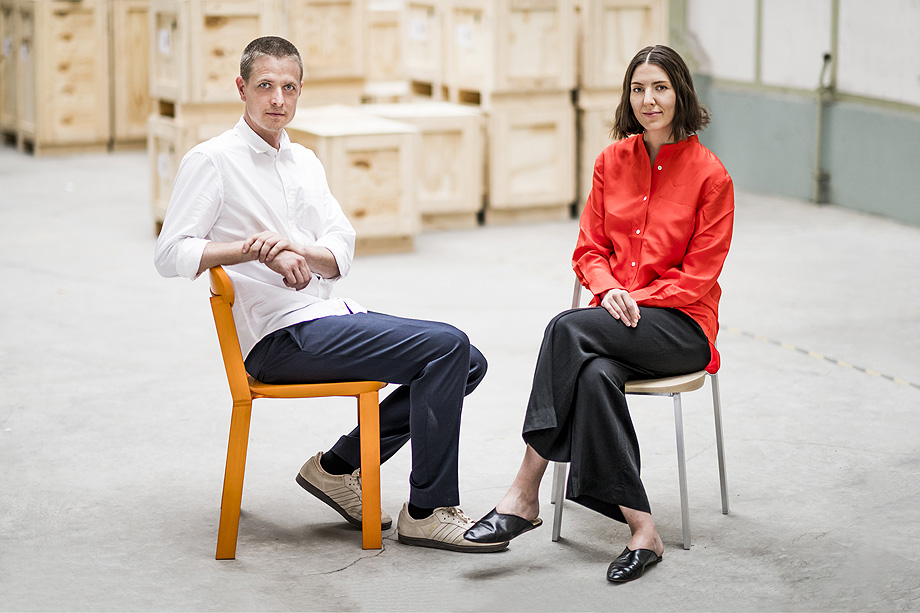 Kate y Joel Booy (Studio Truly Truly). Fotografía: Lutz Sternstein. Koelnmesse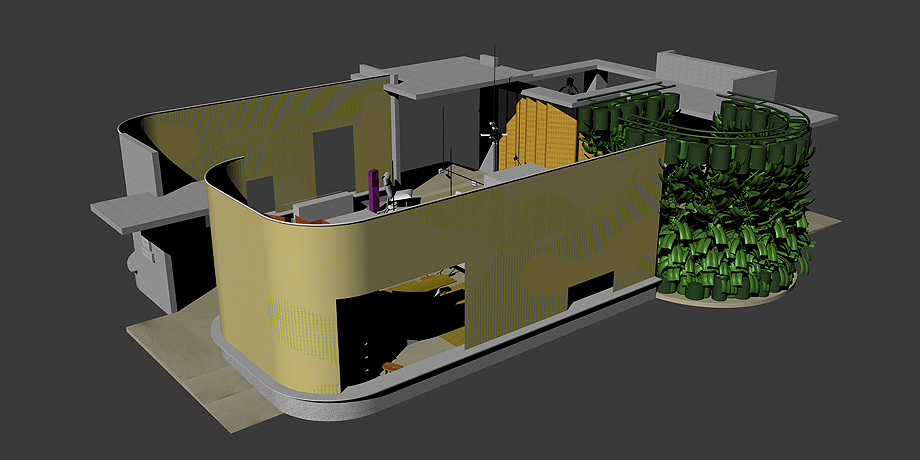 Living Moods, tema de este año de Das Haus. Imagen: Studio Truly Truly. Koelnmesse
---
PURE TALENTS:
Jóvenes diseñadores internacionales presentan sus ideas y prototipos en los campos del diseño de productos, diseño de interiores y arquitectura en el foro para el diseño experimental Puro Talents. Evento destacado es el Concurso Pure Talents, dirigido exclusivamente a creadores que aún están cursando sus estudios o acaban de concluirlos y cuya finalidad no es sólo galardonar los tres mejores proyectos presentados, sino brindar a los participantes una primera oportunidad para acceder al ámbito profesional del diseño interior. Además y por primera vez, se presentará una exposición y un premio adicional para productos de cocina. Encuentra aquí todos los participantes y sus productos.
Paralelamente, la sección Pure Talents ofrece a los premiados en anteriores ediciones la posibilidad de presentar sus diseños y prototipos, a menudo provocadores y alejados de los convencionalismos, y se convierte también en escenario para que las universidades puedan mostrar el trabajo creativo y conceptos que sus estudiantes están llevando a cabo.
Los ganadores de los premios, que se darán a conocer hoy lunes, serán elegidos por un jurado conocido internacionalmente, que se compone de los siguientes expertos en diseño: Johannes Hünig, editor de la revista IDEAT (Hamburgo), Rianne Makkink, diseñador del Studio Makkink&Bey (Rotterdam), Suvi Saloniemi, curadora jefe del Design Museum Helsinki (Finlandia), Wilfried Lembert, director gerente de Minimum Einrichten GmbH (Berlín), Sebastian Herkner, diseñador (Offenbach); y Cristian Zuzunaga, diseñador (Barcelona).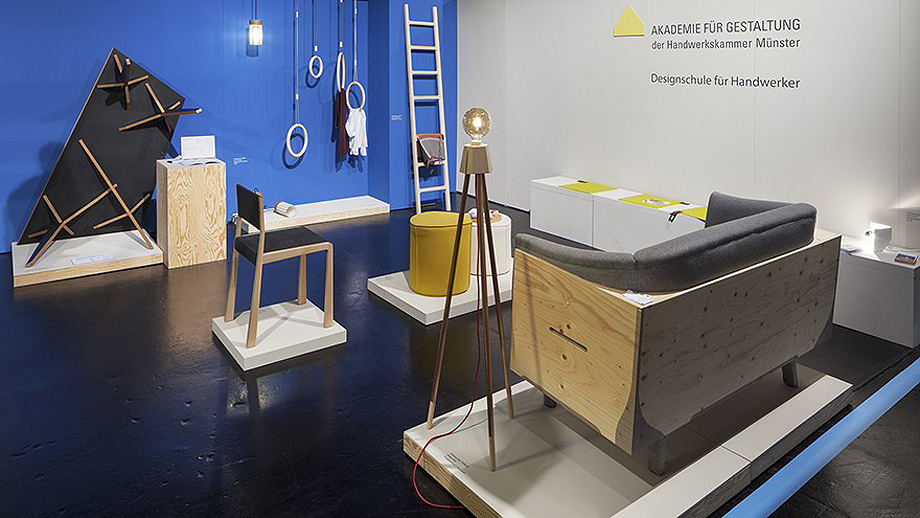 Academy of Design and Crafts Münster. Hall 3.1. Pure Talents. Fotografía: © Constantin Meyer. Koelnmesse
---
LIVINGKITCHEN:
LivingKitchen se celebra cada dos años y reúne a los mejores fabricantes y profesionales de muebles de cocina. Un espacio ideal para inspirarse y conocer de primera mano los últimos proyectos de los mejores fabricantes así como novedades mundiales de muebles, electrodomésticos y accesorios de cocina.
La cocina del futuro a reflexión.
Orientada a los conceptos visionarios y a las soluciones inteligentes de la cocina del futuro, en esta edición de LivingKitchen se ha invitado al diseñador suizo de origen argentino Alfredo Häberli a que diseñara su cocina del futuro para el formato "Future Design".  Häberli ha concebido esta cocina como un espacio central en un entorno de vida holístico de 160 m². El diseñador de renombre internacional toma la historia de la cocina, extrae la idea de la forma y ofrece a los visitantes una superficie arquitectónica para la proyección que hace que todo parezca posible: espacio para innovaciones tecnológicas, diseño moderno de productos y materiales sensuales, pero también espacio para la interacción social y las necesidades individuales: ése es el marco dentro del cual la cocina del futuro toma forma.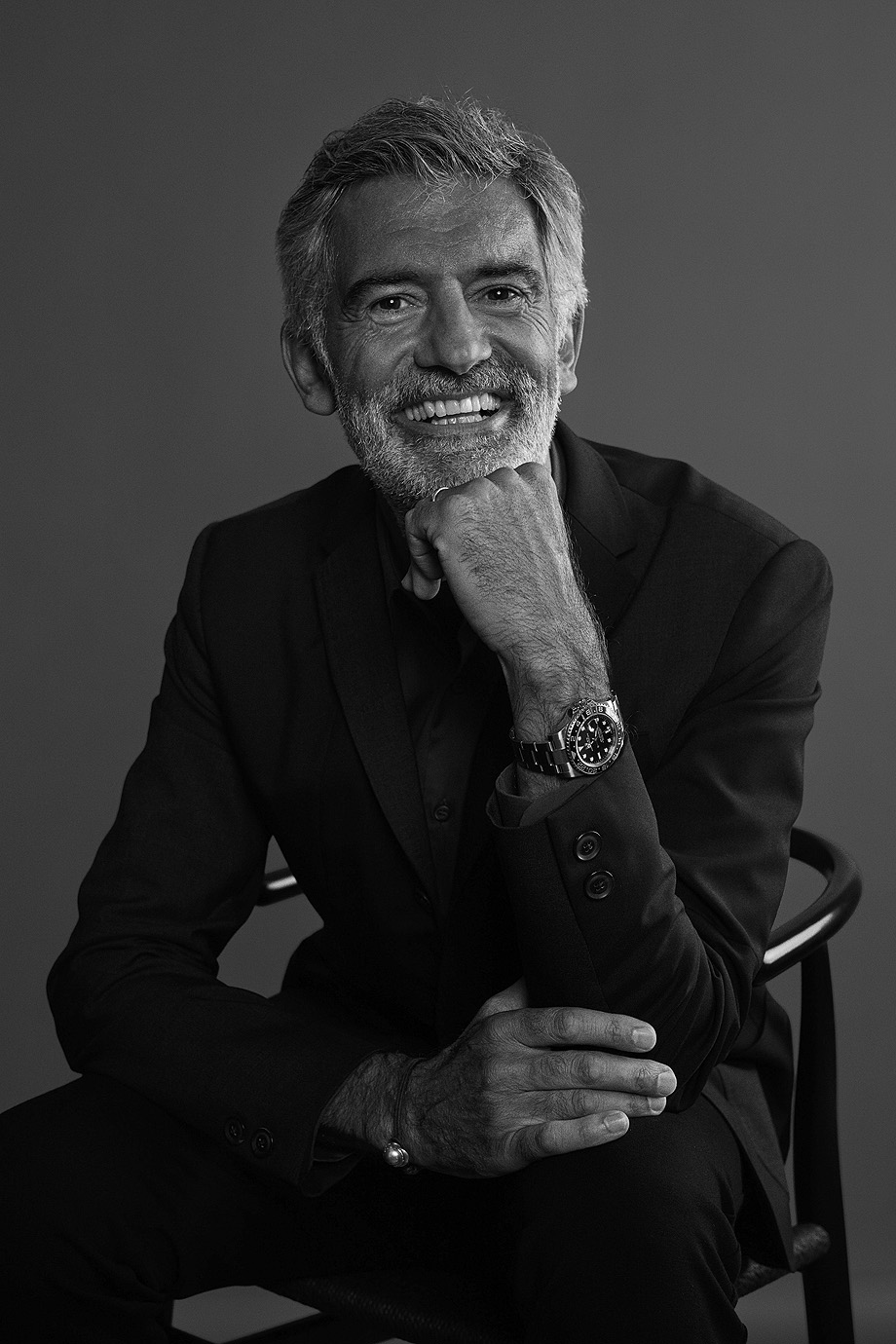 El diseñador Alfredo Häberli. Fotografía: Georg Jensen. LivingKitchen
---
Información e imágenes en la web de imm cologne y LivingKitchen

You might also like