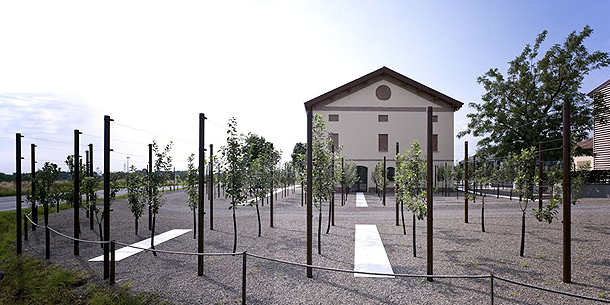 La intervención del estudio Kengo Kuma and Associates en una antigua casa de labranza situada en la provincia de Reggio Emilia (Italia), que sobrevivió a los profundos cambios industriales de la región, es el resultado de un interesante proyecto de restauración que la ha convertido en el archivo histórico y centro de documentación de la empresa italiana Casalgrande Padana, especializada en gres porcelánico.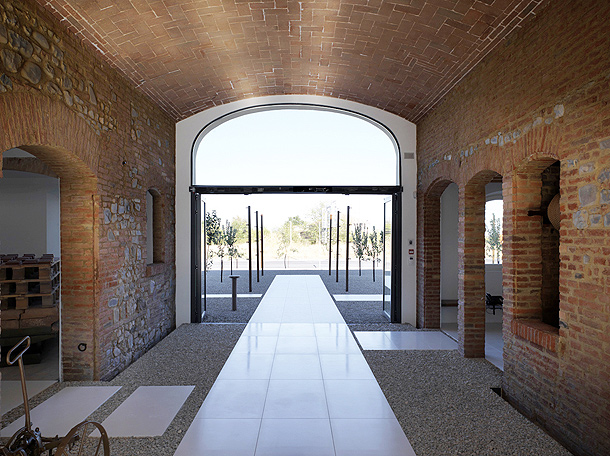 Casalgrande Old House también ha sido proyectada para albergar exposiciones, reuniones y eventos culturales y su exterior ha sido cuidadosamente restaurado para conservar los materiales originales de la estructura, que contrastan con el tema central de su diseño interior basado en la ligereza y la fuerza de la cerámica.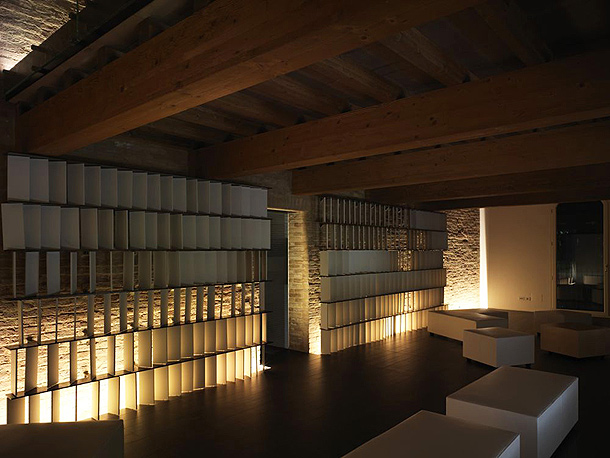 Las baldosas se han utilizado para construir los escalones de las escaleras, estanterías, mesas y placas reflectantes que difunden la luz en el interior. Este material, que comparte protagonismo junto al recuperado ladrillo visto de muros y techos, se combina con otros como la madera, la malla metálica y el cristal que aportan toques de opacidad o transparencia al interior.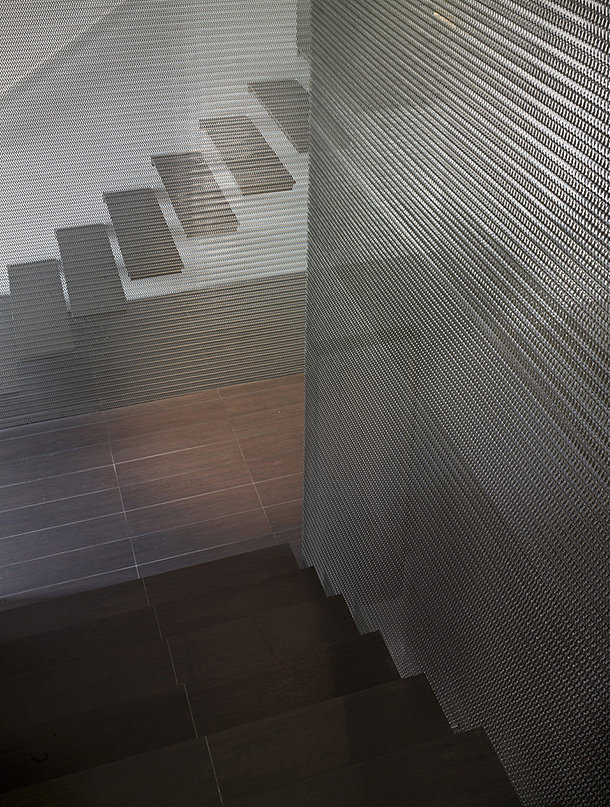 En este recuperado espacio, lo antiguo y lo moderno están llamados a coexistir en un lugar atemporal cargado de significados. En él se refleja una de las constantes en la obra de Kengo Kuma: su intenso interés por el empleo de los materiales. Para él, los materiales son una de las esencias de la arquitectura, incluso más importante que los espacios o las formas, trabaja con ellos y siempre trata de buscar los más apropiados para el lugar.
Kuma no está interesado en materiales que sólo funcionan en la superficie y que son utilizados como un vestido o un maquillaje. Nuevos materiales hacen posibles nuevas experiencias y eso es lo que busca, experiencias intensas que, como en este proyecto, llegan de la mano de un azulejo.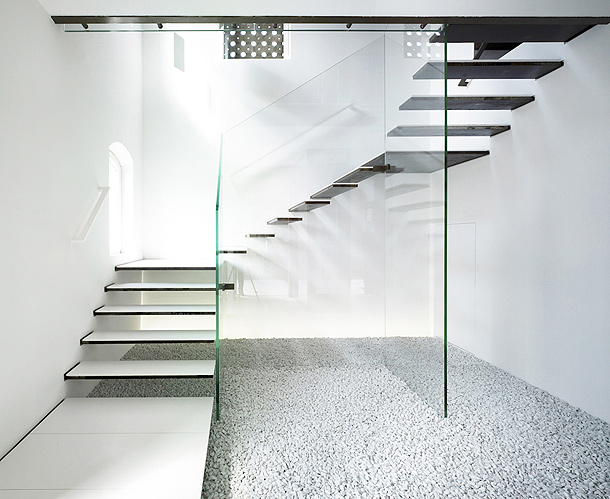 Ficha técnica:
Proyecto:

Casalgrande Old House.

Localización:

Casalgrande, Reggia Emilia (Italia).

Autores:

Kengo Kuma and Associates.

Coordinador del proyecto:

Angelo Silingardi.

Estructuras:

Enrico Rombi y Alberto Zen.

Consultores estructuras:

Norihiro Ejiri, Takuma Sato (Ejiri Structural Engineers).

Superficie:

470 m2.

Completado:

julio 2011.

Cliente:

Casalgrande Padana.

Fotografías:

Marco Introini (www. marcointroini.net).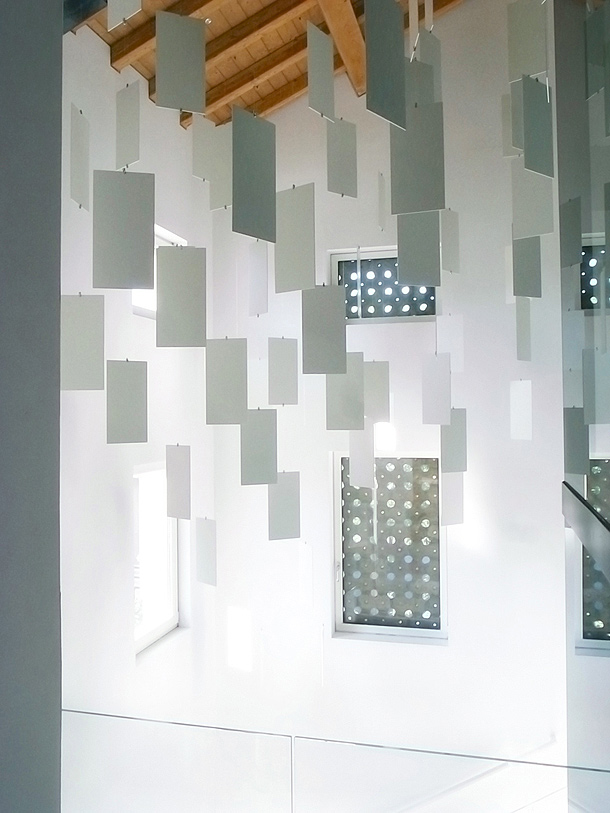 Sobre Kengo Kuma and Associates:
Kengo Kuma es una de las figuras más relevantes de la arquitectura japonesa contemporánea. Nacido en la prefectura de Kanwaga, en 1954, se graduó en la Universidad de Tokio, en 1979. En 1987,  fundó Spatial Design Studio que, tres años más tarde, se convertiría en Kengo Kuma and Associates. Su destacada y variada trayectoria profesional (Stone Roof, Yusuhara Wooden Bridge Museum, Glad/Wood House, Bamboo/Fiber, Water House, Steel House, Kitakami Canal Museum Nagasaki Art Museum…) es fiel reflejo de la preocupación que el arquitecto ha sentido siempre por la utilización de los materiales. Kengo Kuma, además, ha compaginado su labor como arquitecto con la docencia y, actualmente, es profesor de la Escuela Superior de Arquitectura de la Universidad de Tokio.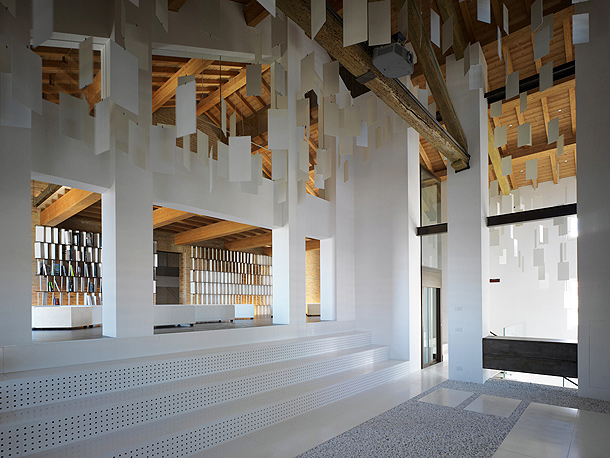 Planimetría: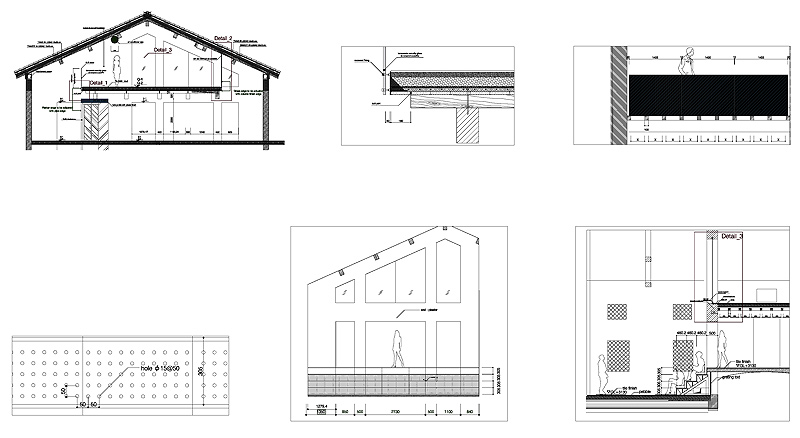 Imágenes facilitadas por Kengo Kuma and Associates. Información en las webs de Kengo Kuma y Casalgrande Padana
You might also like