La Asociación de Diseñadores de la Comunidad Valenciana (ADCV) ha convocado la quinta edición de la Valencia Disseny Week (VDW), que se celebrará del 11 al 14 del próximo mes de febrero en el marco de "Nos Vemos en Valencia 2014", la iniciativa que agrupa la celebración conjunta en Feria Valencia de los certámenes Cevisama, Hábitat, Fimma y Maderalia, así como de una completa agenda de eventos tanto en el propio recinto ferial como en la ciudad de Valencia.
Sobre esta cita de la Asociación de Diseñadores pivotarán diferentes muestras, exposiciones y showrooms mediante los cuales se invita a los diferentes agentes relacionados con el sector del diseño a aunar fuerzas, sacar el diseño a la calle y darle la visibilidad y protagonismo cotidiano que verdaderamente tiene.
En este sentido, Valencia es una ciudad clave para organizar una 'Design Week por su tradición y saber hacer en el mundo del diseño, por su implicación en el tejido empresarial y por su potencial industrial. Sin olvidar que la disciplina del diseño es una estrategia empresarial muy importante que favorece que las empresas sean competitivas en el mercado internacional.
Uno de los eventos más destacados que formarán parte de la edición 2014  es la exposición "From Valencia with Design", que ofrece una ambiciosa propuesta que reúne en un mismo escenario un centenar de proyectos de diseño de origen 100% valenciano, algunos de los cuales  han sido galardonados con premios internacionales de prestigio como los Best of Year, Red Dot Design Award, Interior Innovation Award o Compasso d'Oro.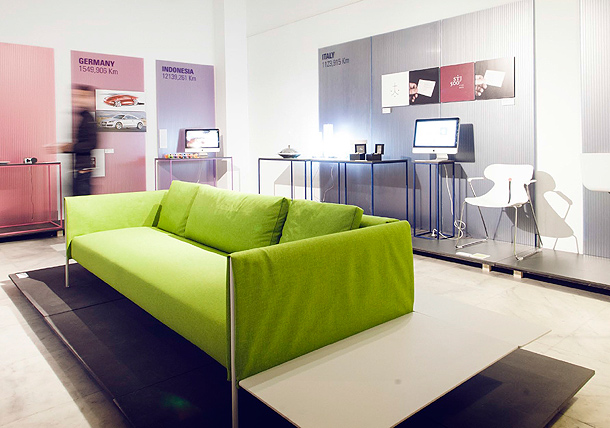 Por segunda vez, el emblemático Museu Sant Pius V de Valencia acogerá esta muestra itinerante que recorre el mundo a través de 20 países y 100 proyectos. Allí, junto a obras de maestros como Velázquez, Sorolla, El Greco o Tiziano, se expondrán trabajos de diseñadores como Víctor Carrasco, Ramón Esteve, Pepe Gimeno, Lavernia & Cienfuegos, Inma Bermúdez, Ximo Roca o Héctor Serrano, entre otros muchos.
La muestra, organizada por la ADCV y Las Naves, está comisariada por Carlos Tíscar y diseñada por el estudio Yonoh y la forman proyectos de sectores muy diversos como automoción, cosmética, mobiliario, iluminación, juguete o packaging. Cuenta, además, con el apoyo de las empresas colaboradoras Actiu y Finsa.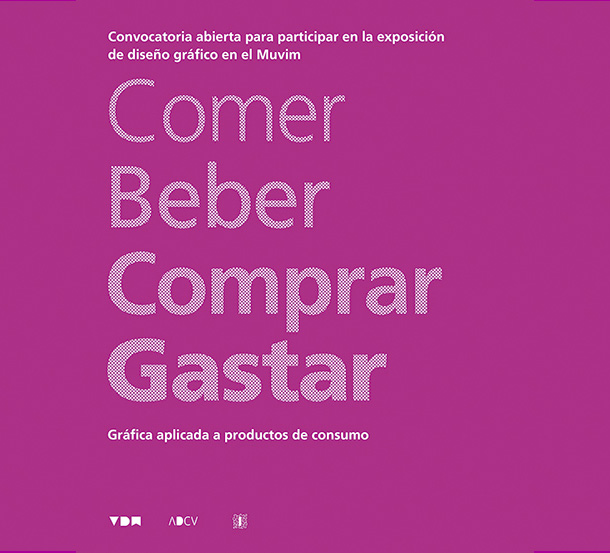 El Museo Valenciano de la Ilustración y la Modernidad (Muvim) será otro de los escenarios de esta edición de la Valencia Disseny Week. Allí se celebrará, durante la semana del 11 al 14 de febrero, la exposición "Comer, Beber, Comprar, Gastar", cuyo objetivo es demostrar la calidad del diseño valenciano en uno de los ámbitos más cotidianos de la vida: la cesta de la compra. Esta exposición reunirá diferentes ejemplos de gráfica aplicada al producto cotidiano para el hogar como, por ejemplo, comida, bebida, perfumería, higiene personal y productos de limpieza.
Junto a estas dos exposiciones, la VDW también ha organizado un "Circuito del Diseño" a través de la cual se programarán una serie de presentaciones, showrooms o eventos "pop up" en un recorrido urbano con el diseño como gran protagonista.
El objetivo, finalmente, es que Valencia se convierta durante esa semana en una de las capitales internacionales más importantes en materia de diseño, siguiendo la filosofía que impregna la propuesta de "Nos Vemos en Valencia", tanto a través de una potente oferta comercial en Feria Valencia como una completa agenda de eventos en la ciudad de Valencia.
Información e imágenes facilitadas por Feria Valencia
You might also like