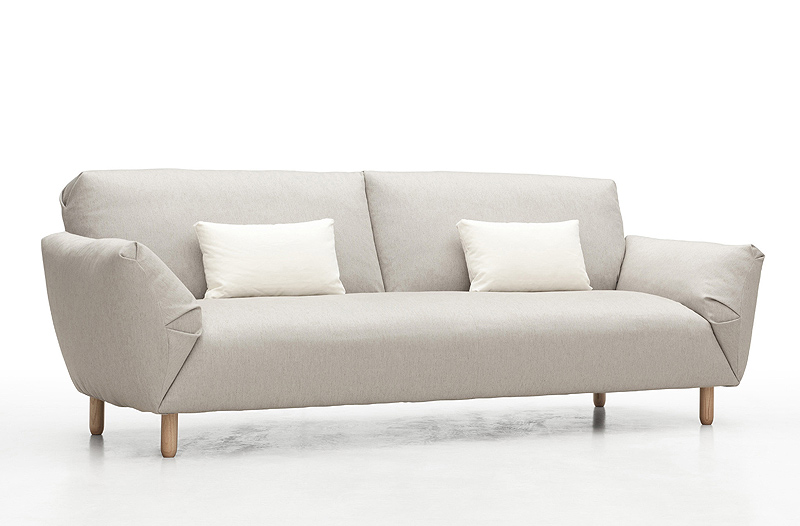 Simone es un sofá de apariencia tranquila y amable, fruto de la creatividad de
Ana Mir y Emili Padrós (Emiliana Design Studio),
que figura entre las novedades de la firma
Joquer.
La cálida personalidad de Simone es fruto de sus volúmenes generosos, sus formas redondeadas y confortables, y el detalle de los pliegues que se producen discretamente en algunos puntos del sofá.
La estructura de Simone es de madera, recubierta de espuma de alta densidad. El asiento fijado a la estructura es de espuma de poliuretano en diferentes densidades y está recubierto con fundas de tejido down proof 100% algodón. El relleno está confeccionado con pluma de ave y fibra de poliéster HCS siliconada.
Los cojines de respaldo están hechos en tepid down proof 100% algodón y rellenos al 50% de pluma y al 50% de fibra HCS siliconada. Todos los cojines y fundas están compartimentados para evitar desajustes en su relleno. Además, la tapicería es totalmente desenfundable. Las patas son en madera de fresno con acabado roble.
Simone puede adaptarse a diferentes espacios gracias a sus tres diferentes medidas: 2 plazas (200 x 92 x 88 h cm), 3 plazas (220 x 92 x 88 h cm) y 4 plazas (240 x 92 x 88 h cm).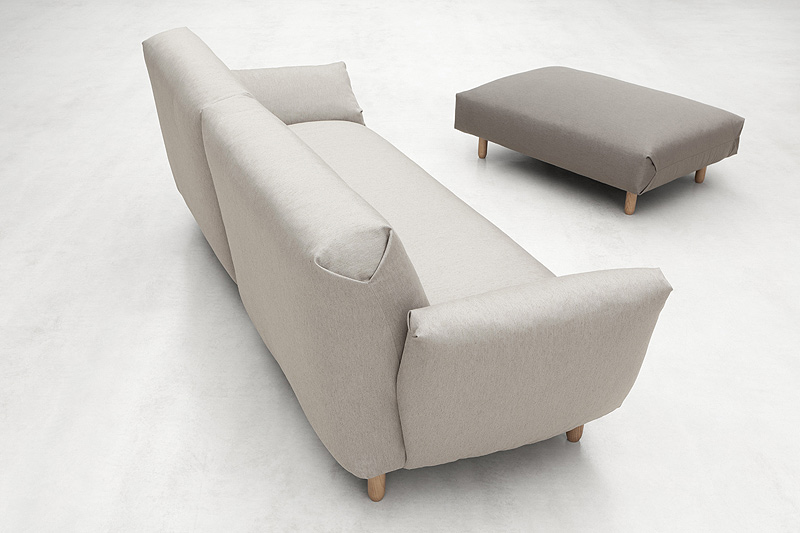 Sobre Joquer:
Joquer Tapicerías es una empresa familiar, localizada en Barcelona, que produce mueble contemporáneo tapizado desde 1984. Desde sus inicios, la firma ha vivido una evolución y crecimiento constantes desde su primera ubicación en Gavà hasta la actual en Viladecans y la apertura de su showroom en 2006. Durante este tiempo, su catálogo -para hogar y contract- ha ido enriqueciéndose con las creaciones de reconocidos diseñadores como Francesc Rifé, Carlos Riart, Gabriel Teixidó, Mario Ruiz o el propio Ramón Esteve.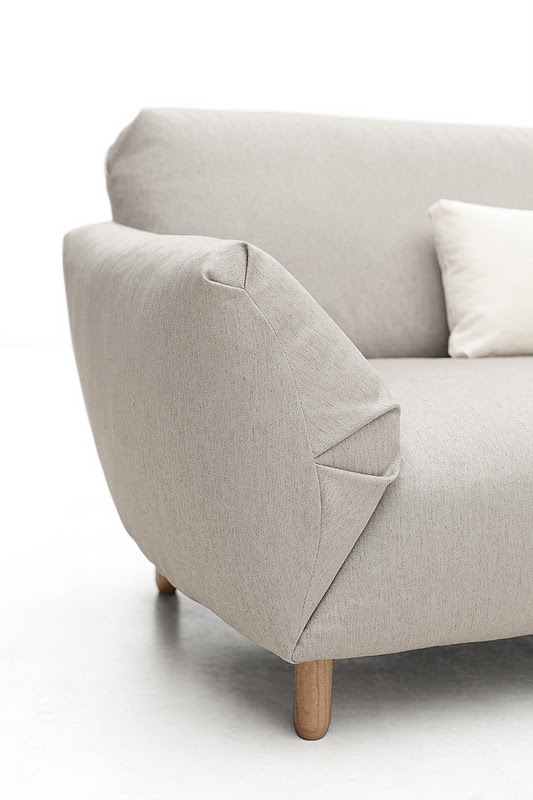 Sobre Emiliana Design Studio:
Los diseñadores industriales Ana Mir (Valencia, 1969) y Emili Padrós (Barcelona, 1969) son el alma máter de Emiliana Design Studio, el estudio que fundaron hace ya 15 años y en el que llevan a cabo diseño de producto, de mobiliario, de interiores, de exposiciones y también comisariado. Sus trabajos se centran en la experimentación con materiales, objetos y espacios, sin olvidar nunca los aspectos funcionales, técnicos y productivos.
Gran parte de sus diseños, ideas y conceptos han recorrido exposiciones internacionales (MoMA de Nueva York, Milán, París, Tokio, Sidney…) y algunos de ellos forman parte de las colecciones permanentes de FNAC Fond National d'Art Contemporain de Francia, del Museo de Artes Decorativas de Barcelona y del Museum of Art of Indianapolis de Estados Unidos.
Sus diseños son producidos por empresas como Samsung Electronics Ltd, Toyota Motors, Kettal, Joquer, Nani Marquina, Escofet, Women'Secret, Arbora & Ausonia, Antonio Puig-Comme des Garçons, Uno Design, Richter Spielgeräte, Domestic, Punt Mobles, Enric Rovira Xocolater, Marset, Dune New York, entre otros.
Ana Mir y Emili Padrós han sido galardonados con el Delta de Plata ADI-FAD 2005 por la lámpara Collector, con el Premio FAD de Arquitectura Efímera 2000, el 1.er Premio Internacional Domus Boeing Business Jet, 1999 y el Premio Ciudad de Barcelona 1999 de Diseño.
Información e imágenes facilitadas por Joquer
You might also like