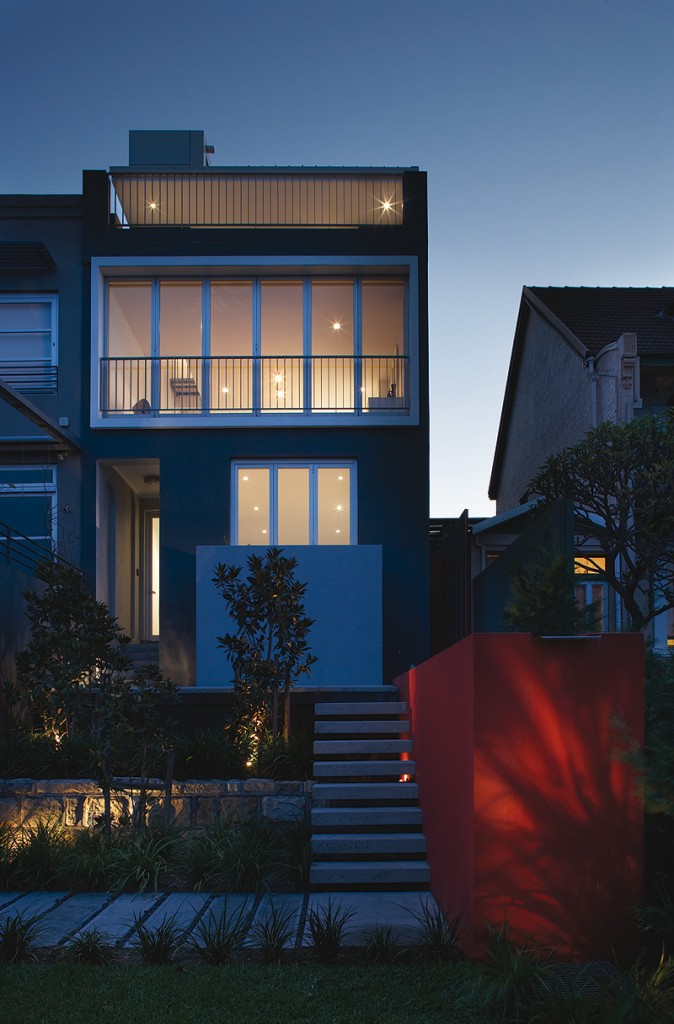 El estudio
MCK Architects
es el autor de la reforma de esta casa unifamiliar de tres pisos, que se asienta en lo alto de una colina rodeada de apartamentos de los años 60, que permiten que disfrute de vistas parciales al puerto y a la ciudad. El objetivo del proyecto fue tener una nueva vivienda mejor conectada con el exterior y provista de una distribución racionalizada del espacio, aumentando la superficie de las áreas principales de la primera y segunda planta.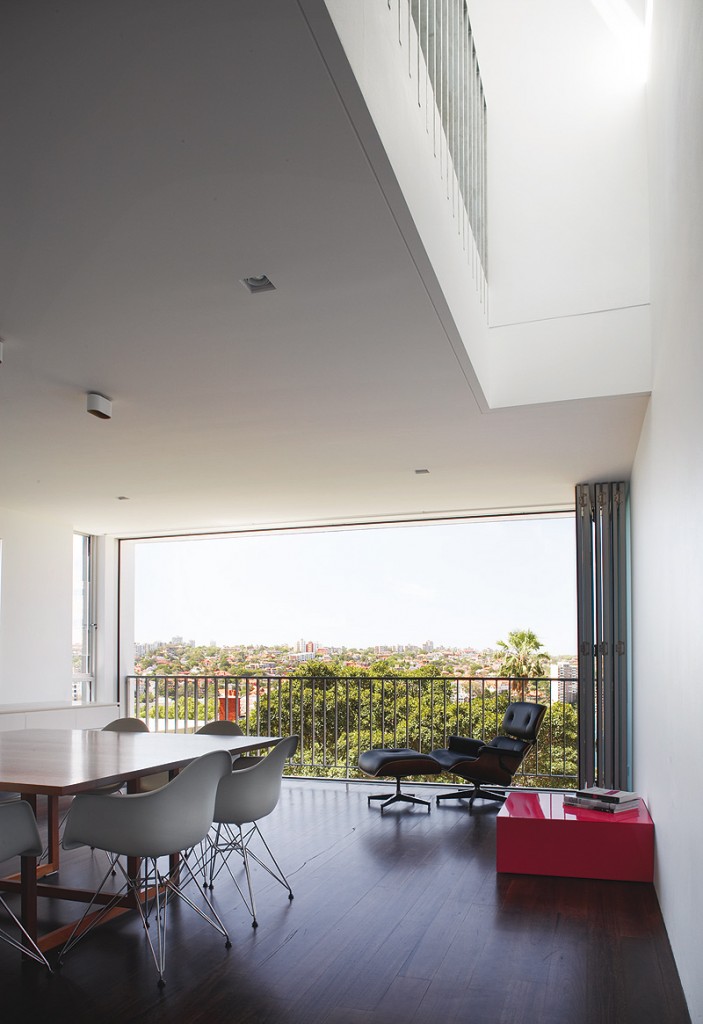 El deseo de los clientes era hacer realidad el potencial que ofrecían la casa y el lugar en el que se ubica a través de nuevos balcones y terrazas. Paralelamente, también eran necesarias más luz y ventilación en las zonas centrales de los espacios inferiores. Los cambios incidieron también en la entrada de la residencia, que se encontraba en la parte posterior de la vivienda donde estaba el garaje. Así se reubicó un nuevo acceso en el centro de la edificación con una ruta directa desde la zona de aparcamiento por un pasillo lateral. El patio frontal y la entrada que daba a la calle se rediseñaron para convertirlos en un jardín más formal con una fuente y un sinuoso sendero que conduce a la entrada.
Dentro de la nueva casa, la cocina se convierte en un elemento destacado. El color juega un importante papel como un mecanismo que unifica la zona del comedor y la de servicios. Variaciones sutiles en el color de los paneles de ebanistería se combinan con Corian y acero inoxidable para enfatizar el aspecto escultórico. Lo mismo ocurre en otros espacios como las habitaciones y los baños, donde una paleta neutral de tonos y acabados sirven para conseguir una unidad armónica.
Desde el vestíbulo central se asciende al primer y segundo nivel a través de una nueva escalera abierta de acero y hormigón, que se convierte en un pozo que distribuye la luz que llega desde una claraboya acristalada y con persianas en el techo. Este elemento ha permitido que la luz y la ventilación viajen a través de las tres plantas, pero también ha proporcionado un atractivo y escultórico elemento funcional a la columna vertebral de la casa.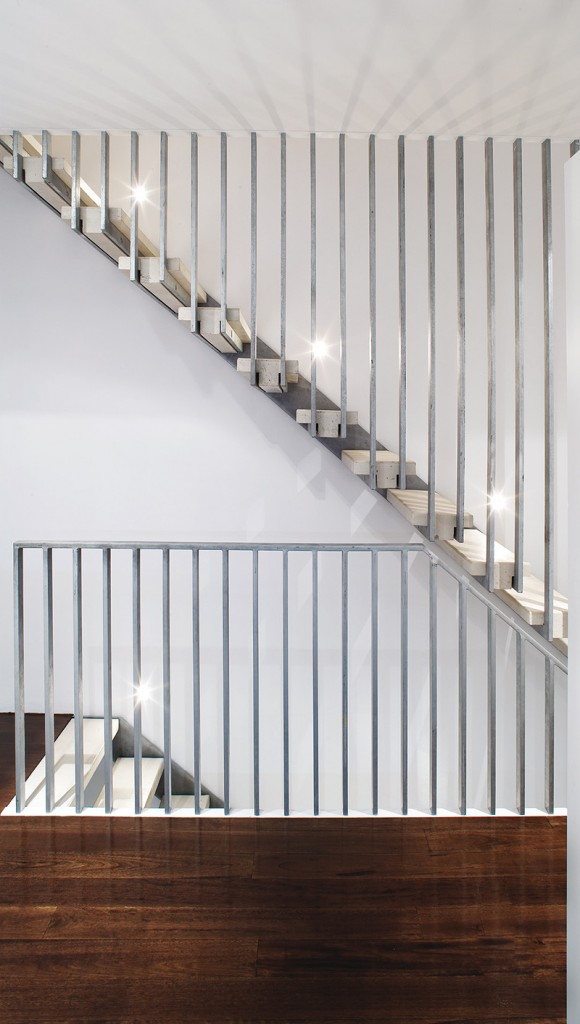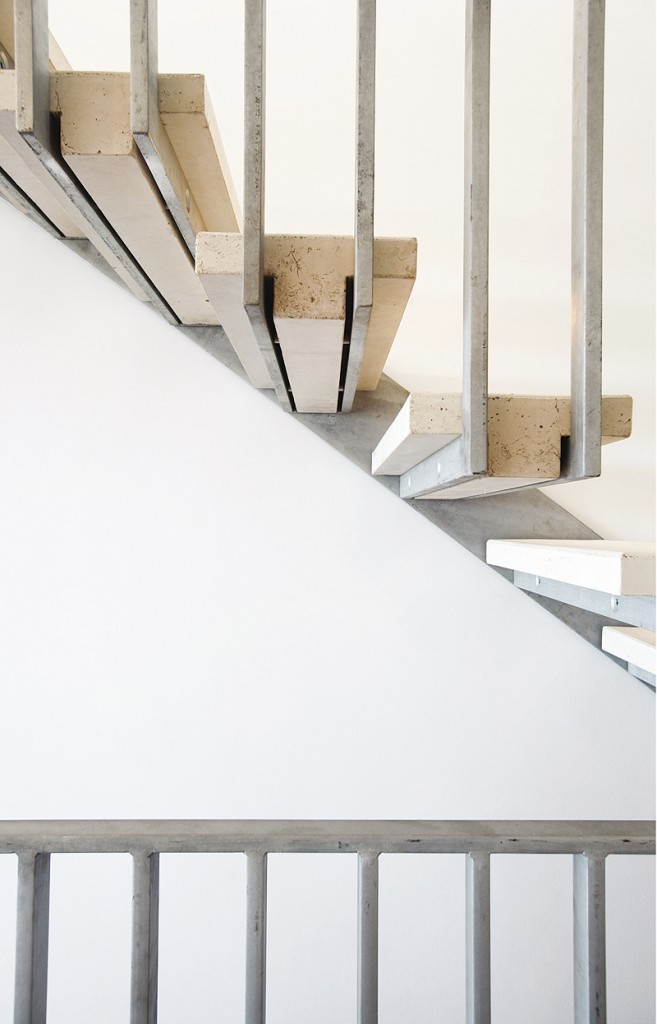 El enfoque del diseño y la construcción fue ingenioso en su estrategia para mantener la estructura exterior existente y esculpirla con aberturas de diferentes tamaños y adiciones para crear algo nuevo y arquitectónico. Las aberturas más grandes traen los colores del exterior y el poder de la vista hacia el interior. Para la rehabilitación de la casa, se utilizaron materiales no caros (gran parte de la estructura existente fue reutilizada y/o reciclada) y formas tradicionales de construcción que se embellecieron a través del color en lugar de con acabados costosos.
Sobre MCK Architects:
MCK es un joven equipo de arquitectos, con sede en Sidney (Australia), ganador de múltiples premios. Especializados en proyectos residenciales y comerciales, bajo una estética que se caracteriza por una proporción clásica y forma geométrica, creen que la buena arquitectura y el respeto por el medio ambiente van de la mano. En los últimos quince años, sus trabajos han sido reconocidos por el Royal Australian Institute of Architects, the Institute of Interior Designers y el Australian Design Council.
Fotografías: Willem Rethmeier
Información e imágenes facilitadas por MCK Architects
You might also like