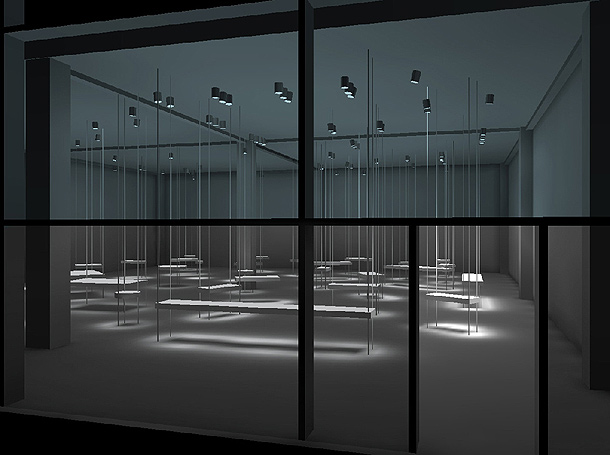 El diseñador Maurici Ginés del estudio Artec3 y presidente de la Asociación Profesional de Diseñadores de Iluminación APDI ha ganado un IALD Award of Excellence 2012 por su proyecto Lagares Showroom en Girona. Los Premios IALD, concedidos por la Asociación Internacional de Diseñadores de Iluminación, son un reconocimiento al buen hacer en la iluminación de espacios arquitectónicos.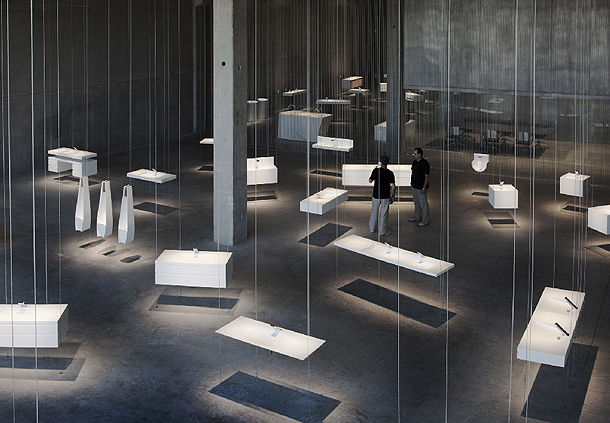 Han sido quince los ganadores de los premios de diseño de iluminación arquitectónica del 29th Annual International Association of Lighting Designers (IALD) International Lighting Design Awards, celebrado en el Hotel Renaissance de Las Vegas. De los 15 proyectos reconocidos se encuentran dos menciones especiales, seis premios al mérito y siete premios a la excelencia.
La inspiración para la propuesta de iluminación de la sala de exposición de la firma Lagares es el jardín zen japonés. El objeto en la sala de exposición es parte esencial de la composición, de la misma manera que en el jardín zen, lo son las piedras, el musgo, la arena o la grava que se unen en un espacio único logrando un efecto de paz, sencillez y belleza. «Una bella composición de luces y sombras, dramática y emocional», ha mencionado un juez de adjudicación del proyecto. «Este proyecto muestra el poder de la luz, cómo se pueden convertir objetos sencillos en esculturas y lograr la simple tarea de iluminar la mercancía dentro de la poesía.»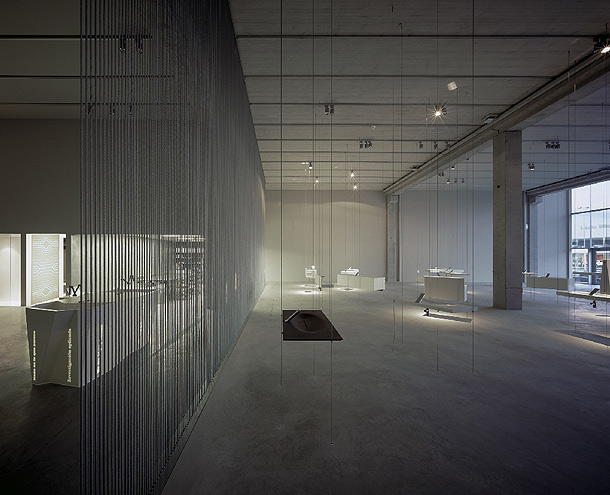 El concepto de iluminación crea una composición de luz y sombra, los componentes son los objetos en pantalla, sus sombras y la forma en la que la luz toca el suelo. Los materiales utilizados en la sala de exposición son básicos, como el techo de hormigón (la integración de los rieles y proyectores pintada del mismo color que el de hormigón), los muros de hormigón y suelos, tensores de acero y de porcelana en blanco y lavabos de hierro lacado. Esto también se hace eco en el jardín zen japonés: unos pocos elementos de luz, colores medios y oscuros, así como la luz y la sombra.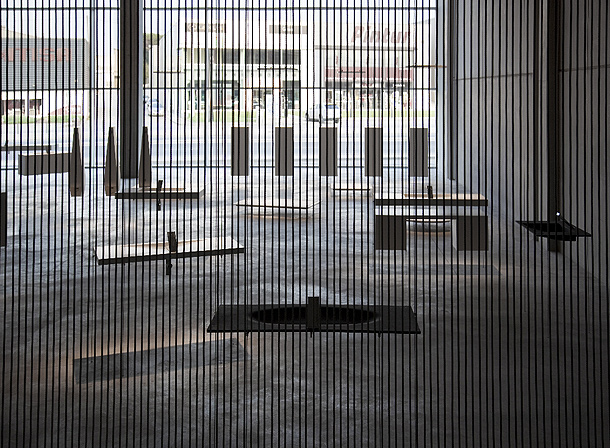 «La luz crea una nueva forma de arte en el Salón de Lagares», elogió uno de los jueces. Los hilos tensados ​​de acero no sólo son compatibles con los accesorios de baño, sino que también actúan como filtros de transparencia dentro del espacio. Los rieles en el techo también siguen un patrón ordenado. La versatilidad de la colocación de las luminarias en los carriles permite un enfoque preciso de los objetos. Una línea de luz conectada a las lámparas de techo iluminan cada objeto desde arriba, creando una sombra directamente en el suelo.
Lagares Showroom Girona:
Diseño de iluminación: Maurici Ginés, IALD Artec3 Studio.
Colaboradores: José de Jesús Gonzalez, Giacomo Damato, José María Deza Dacal.
Arquitectura: RCR Arquitectes.
Fotografía: © Hisao Suzuki.
Más información en: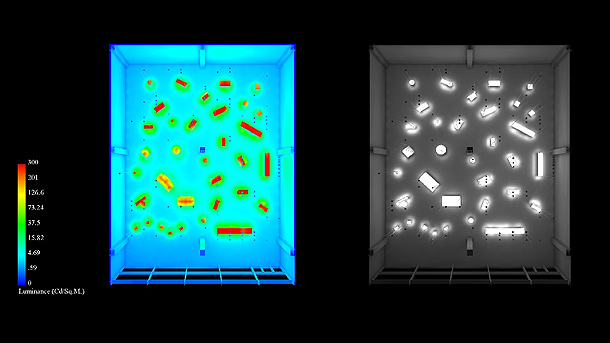 Esta información ha sido elaborada por Esther Torelló cuyo magazine y portal de iluminación arquitectónica Lightecture os recomendamos desde Interiores Minimalistas
You might also like