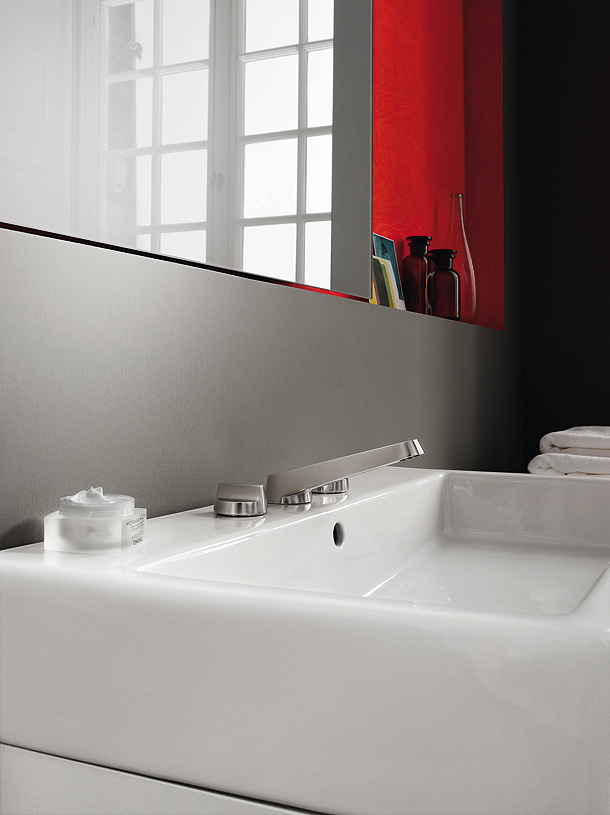 Veinte años después del lanzamiento de la grifería Tara, uno de los grandes clásicos de Dornbracht, Sieger Design acaba de presentar otra grifería que hace realidad el deseo de encontrar un diseño honesto: Selv, un producto de formas simples y neutras que puede ser utilizado en una amplia variedad de contextos, cediendo el protagonismo al entorno donde se instala, ya sean interiores modernos y puristas o espacios clásicos.  
Esta capacidad de adaptación es el origen del nombre dado a la colección que, en realidad, es una palabra inventada que deriva de «self» (una/o misma/o).  Bajo el lema «Design yourself!» (¡Diséñate!) o «Express yourself!» (¡Exprésate!), el nombre pone énfasis en las propias ideas de diseño del usuario, del arquitecto o del diseñador de interiores, en vez de en la grifería.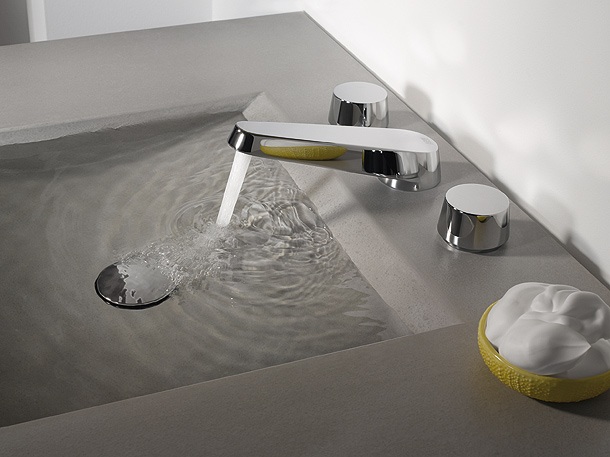 «La idea de Selv se basa en la individualidad y el estilo autobiográfico, dos temas centrales de nuestra época», explica Michael Sieger, de Sieger Design. «Dado que es importante la interacción de material, textura, diseño, superficie y función para clasificar la serie, Selv se dirige sobre todo a diseñadores de interiores, grandes hoteles modernos y a clientes privados, que tienen una percepción clara del estilo, los colores y las formas.»
La nueva grifería de Dornbracht comprende productos para el lavabo, la ducha, la bañera y el bidet, en acabado cromo y platino mate. Selv, que fue presentada durante el pasado abril en el Salón Internacional del Baño, en Milán,  estará disponible a partir del próximo mes octubre.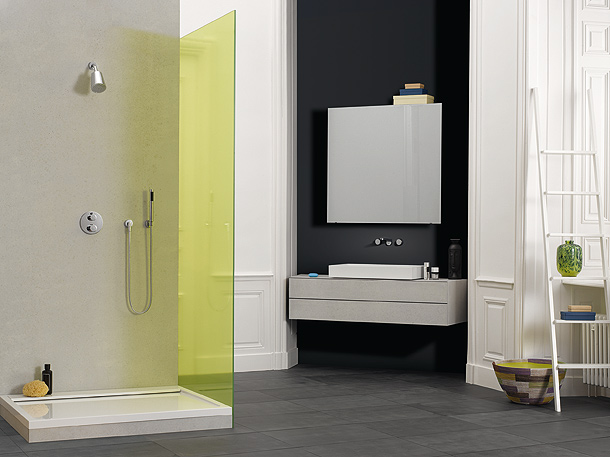 Sobre Sieger Design:
La clave de su exitosa carrera reside en la creación de la empresa Dieter Sieger mientras todavía realizaba sus estudios. Gracias a la construcción de lujosas villas se consolidó como arquitecto y, finalmente, llegó al diseño industrial inspirado por la construcción de navíos a principio de los años 80. La distribución de los cuartos de baño en la construcción interior de los yates jugó siempre un papel especial, ya que el lema consistía en conseguir máximos resultados en un espacio muy reducido. La industria de los sanitarios se fijó en él y así también lo hizo la firma Dornbracht, con cuya familia, entre tanto, Dieter Siegel ha mantenido lazos de amistad.
Ya en 1985, se había creado una de las baterías más premiadas del mundo, Domani. A ésta le siguieron muchas otras, entre las que cabe destacar la serie Tara de la firma Dornbracht, que hasta la fecha se comercializa en más de 60 países de todo el mundo. La empresa familiar Sieger Design, dirigida ahora por la segunda generación de la familia encabezada por sus dos hijos Christian y Michael, forma parte de la empresa de diseño con más renombre de Europa.
Junto al diseño de sanitarios, ha dado a conocer su nombre gracias a otros trabajos como, por ejemplo, la serie de porcelana para la firma Arzberg, chimeneas para Skantherm o para marcas como Ritzenhoff y Octopus. Sieger Design está en todo: desde las ideas iniciales para las estrategias de marketing y el proyecto para el desarrollo del producto, hasta el diseño del embalaje; desde el catálogo para su venta hasta el diseño del stand en las ferias.  Razones suficientes para que Sieger Design se haga cargo de Dirección Artística de Dornbracht.
Lee más sobre Sieger Design en Interiores Minimalistas
Sobre Dornbracht:
La empresa Aloys F. Dornbracht GmbH & Co. KG, con más de 60 años de historia y sede principal en la ciudad alemana de Iserlohn, es un fabricante a nivel internacional de griferías y accesorios de diseño de alta gama para el cuarto de baño y la cocina. La calidad y el diseño de sus productos ha obtenido diferentes premios internacionales y, además, desde 1996, Dornbracht ha apostado también por el compromiso cultural. Desde 2006, la publicación "Dornbracht – the Spirit of Water" aparece en una edición para baño y cocina que documenta la percepción propia de Dornbracht como empresa y remite a la totalidad de la actividad de la marca. Al ser una revista pero también un catálogo, la publicación documenta la conexión entre inspiración, diálogo e innovación que distingue el pensamiento y el trabajo en la firma que fundaran  Aloys F. Dornbracht y su hijo Helmut.
Lee más sobre Dornbracht en Interiores Minimalistas
Información e imágenes facilitadas por Dornbracht
You might also like