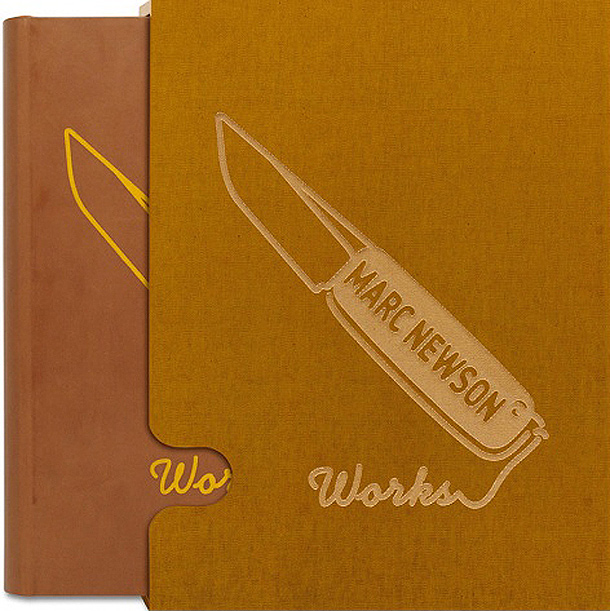 Ha diseñado sillas, restaurantes, tiendas, coches, aviones e incluso una nave espacial. Para el diseñador industrial australiano Marc Newson, el cielo no es el límite. Desde productos fabricados en serie hasta muebles o ropa de diseño, Newson ha desdibujado fronteras, ha abierto nuevos territorios y ha hecho de sí mismo una superestrella internacional.
Este libro, escrito por Alice Castle y editado por Taschen, explora sus obras completas hasta la fecha a partir de entradas enciclopédicas ordenadas cronológicamente por categorías: ediciones de arte, muebles, objetos, relojes, transporte y proyectos inéditos. Desde emblemáticas piezas tempranas como el diván Lockheed Lounge (que ostenta el récord mundial del precio más alto pagado por un mueble de diseño: más de dos millones de dólares) hasta proyectos más recientes y de gran escala, como el coche conceptual Ford O21C, el jet Kelvin y el interior del Airbus A380 de Qantas, el presente volumen no deja piedra sin remover. Además, incluye una entrevista realizada por Louise Neri.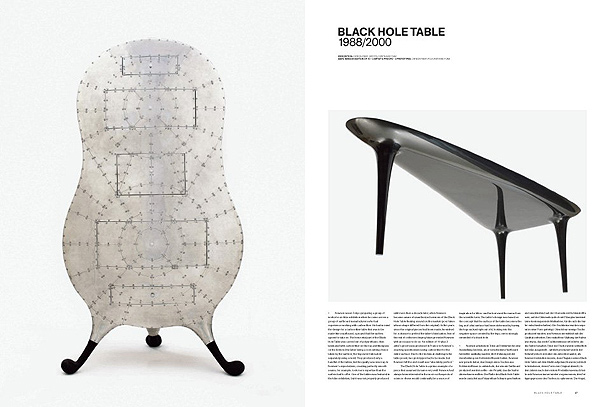 «Marc Newson. Works». 
Autora: Alison Castle.
Editorial: Taschen.
Tapa dura en estuche.
33 x 44 cm.
610 páginas.
P.V.P. 750 €.
Edición plurilingüe: Alemán, francés, inglés.
ISBN 978-3-8365-0807-0.
Edición limitada de 1.000 ejemplares numerados individualmente y presentados en estuche de lino. Diseño de la portada de Marc Newson.
Edición de arte: limitada a 100 ejemplares, con marquetería de cuero en la portada y un estuche Micarta. Diseño de la portada de Marc Newson. P.V.P. 4.000 €.
Sobre Marc Newson:
Nacido en Sidney (Australia), en 1963, Marc Newson estudió joyería y escultura en el Sydney College of the Arts antes de trasladarse a Tokio, donde diseñó sus primeras obras de producción para Idée. Posteriormente, establecido en París y Londres, donde vive y trabaja, Newson se convirtió rápidamente en uno de los diseñadores más consumados e influyentes del mundo. Sus diseños están presentes en la mayoría de las principales colecciones permanentes de museos, incluidas las del Museo de Arte Moderno de Nueva York, el Design Museum de Londres, el Centro Georges Pompidou y el Vitra Design Museum. Newson ocupa profesorados adjuntos en Diseño en el Sydney College of the Arts y en la Universidad Politécnica de Hong Kong y ha sido nombrado «Royal Designer for Industry» en el Reino Unido. En 2005, la revista «Time» lo incluyó en su lista de las 100 personas más influyentes del mundo.
Sobre Alison Castle:
Alison Castle se licenció en filosofía por la Universidad de Columbia y cursó un Máster en Fotografía y Cine por la Universidad de Nueva York (NYU/International Center of Photography masters program). Es la editora de los libros de Taschen «Some Like it Hot», «The Stanley Kubrick Archives» y «Linda McCartney: Life in Photographs.»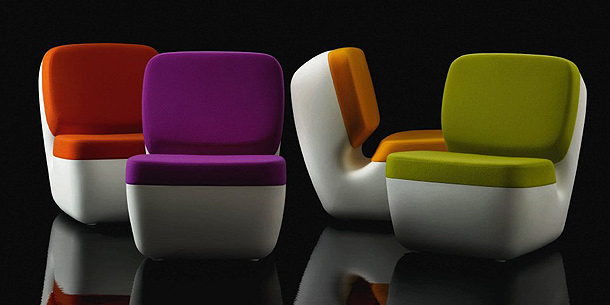 Información e imágenes en la web de Taschen
You might also like