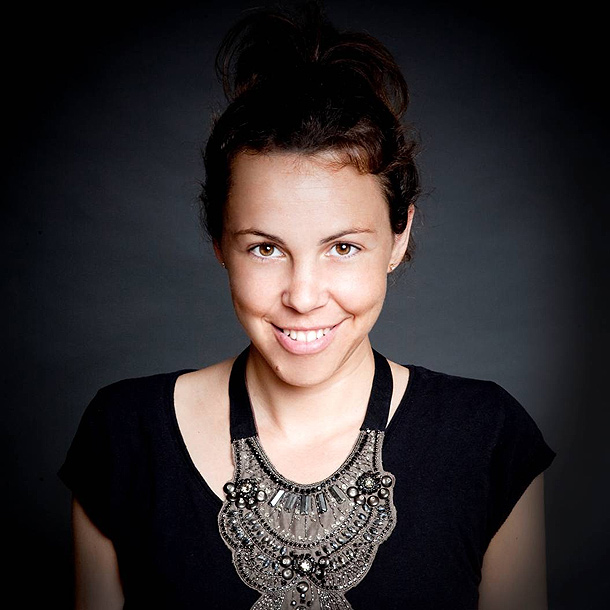 Fotografía: Elena Alonso
Para la interiorista Susanna Cots (Solsona, 1977) la vida no es negra, ni rosa, ni tan siquiera azul… para ella la vida es simplemente blanca. Blanca como los interiores y el mobiliario que proyecta en su estudio de Manresa desde hace ya 11 años y con los que ha conseguido crear un estilo propio, basado en un diseño sensible de líneas rectas, serenidad y confort en el que el respeto hacia el medio ambiente es esencial.
Defensora del «Slow Design», pero también de la «Slow Food» y de la «Slow Life»,  porque, como ella misma explica, «significa volver a las raíces, pensar en la persona que usará nuestros diseños, en su conexión con el lugar y el tiempo. En definitiva, volver al valor de tener valores. Pero, sobre todo, porque creemos en las cosas bien hechas.»
Por ello, su trabajo ha sido reconocido en revistas especializadas como Diseño Interior, Casa Viva, Mi Casa y en la prensa generalista como «La Vanguardia» o «El País», entre otras. Además, ha participado en diferentes concursos y premios a nivel nacional e internacional como el ICFF New York (International Contemporary Furniture Fair), los Premios FAD de Barcelona, Porcelanosa Interiores y los Andrew Martin's Interior Design Awards de Londres. El estudio de Susanna Cots es socio honorífico de The Society of British Interior Design.
1. Quién es Susanna Cots…
Diseñadora por convicción y vocación, extremadamente sensible, apasionada de la vida y de la filosofia «slow life», pero ante todo "mamá full-time".
2. Cómo descubrió su vocación…
De pequeña ya me atraían las viviendas, me encantaba entrar en las casas de mis amigas y observar como lo tenían organizado, como se distribuían su espacio y, luego, me imaginaba como lo haría yo en mi casa. Jugaba también a diseñar mis propios espacios y el de mis muñecas. Tengo que confesar que ahora, de mayor, sigo haciéndolo pero para mi hija.
3. El diseño es para usted…
Imprescindible y una filosofía de vida.
4. Su / sus maestros…
La vida y el día a día.
5. Sus herramientas inseparables de trabajo…
Mi Moleskine.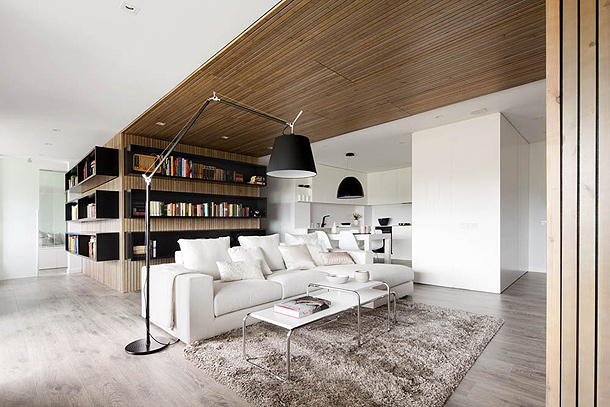 Fotografía: Mauricio Fuertes
6. El lugar más sorprendente donde encontró inspiración…
En el coche, mientras conduzco, es mi momento más creativo.
7. Pensó cambiar de profesión, pero no lo hizo, cuando…
¡Nunca he pensado en cambiar de profesión!
8. Un diseño que lleva tiempo escondido en un cajón…
Una pieza de «atrezzo» infantil.
9. Un material, un color, una forma…
Un material, el roble; un color, el blanco; una forma, la cúbica.
10. Línea recta o línea curva…
Recta.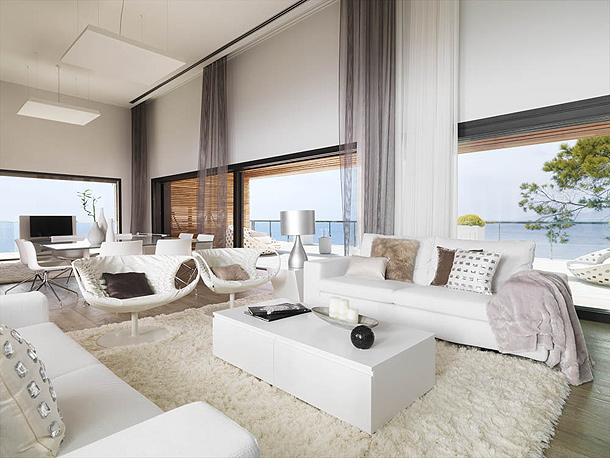 Fotografía: Mauricio Fuertes
11. Un diseño/proyecto que le emociona…
Cualquiera que me haga girar la cabeza y que me invite a disfrutarlo.
12. Con quién le gustaría trabajar y todavía no lo ha hecho…
Con John Pawson.
13. Es diferente el diseño femenino del masculino…
No me gusta generalizar, pero si tengo que hacerlo, diría que sí: el diseño masculino es más racional; y el femenino, mirado desde el prisma de la mujer, quizás es más sensible e intrigante.
14. Si tuviera que volver a empezar…
¡Haría lo mismo!
15. Cuando no diseña…
Duermo (sonrisa).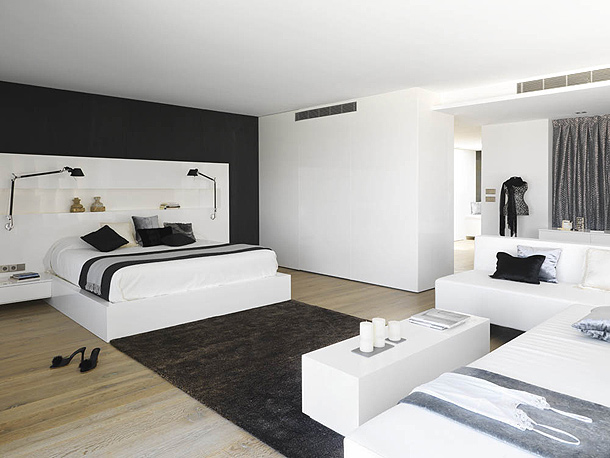 Fotografía: Mauricio Fuertes
16. Un lugar en el mundo donde desconectar…
Port Macquarie, en Australia.
17. La última vez que tiró la toalla…
En la playa la semana pasada… Bromas a parte, nunca tiro la toalla.
18. Una manía incorregible…
La impaciencia.
19. Todavía nadie le ha preguntado…
¿Por qué me gusta tanto el blanco en interiorismo? Porque me transmite calma y serenidad, y ambos son elementos imprescindibles para empezar cualquier proceso creativo.
20. Si mira al futuro qué ve…
Luz.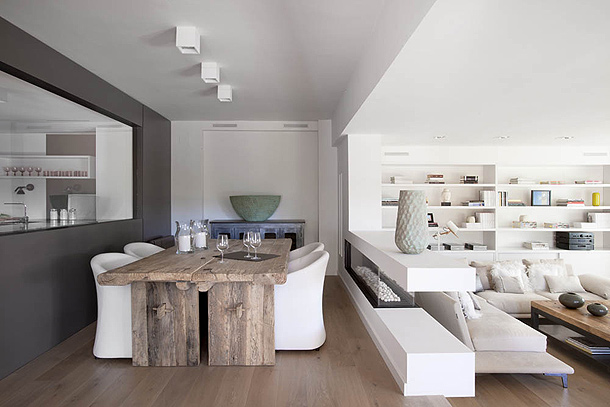 Fotografía: Mauricio Fuertes
Imágenes facilitadas por Susanna Cots Estudi de Disseny
You might also like