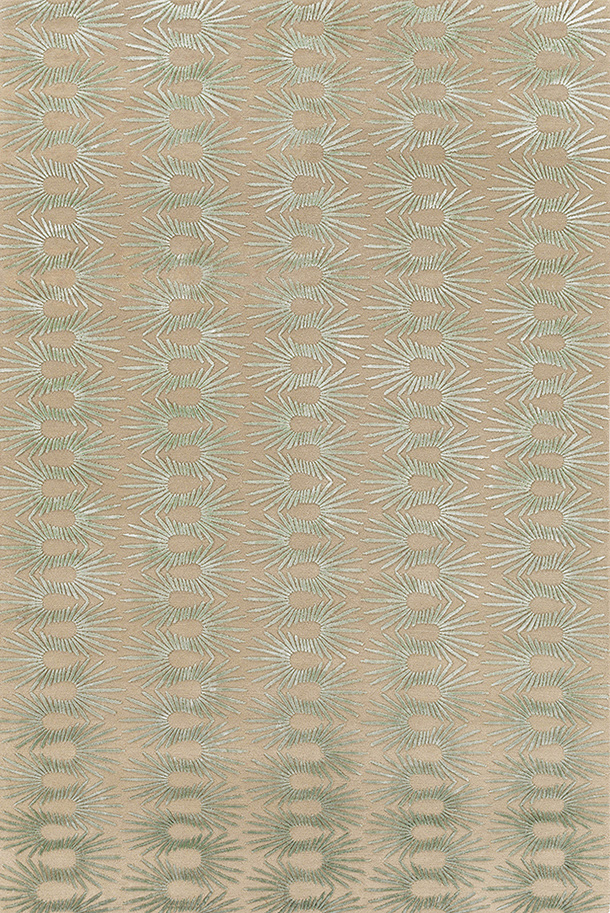 Erizo de Mar
Erizo de Mar, Cebra Pálido y Cebra Oro son las tres nuevas alfombras que la reconocida diseñadora textil Neisha Crosland ha creado para la colección de The Rug Company. Las tres piezas combinan el moderno estilo geométrico que caracteriza a Crosland con una discreta paleta de colores, que toma cuerpo en una mezcla de lana tibetana e hilo de seda de la mejor calidad, anudados a mano por expertos artesanos.
Sobre sus diseños, Crosland comenta: «Cebra es el principio de una constante fascinación por lo que puede llegar a hacerse repitiendo y combinando formas simples. Es lo que a mí me gusta denominar 'geometría ingeniosa'. La repetición del triángulo crea una Z angulosa a lo largo del estampado y me recuerda la piel de un exótico animal africano, de ahí el nombre de Cebra.»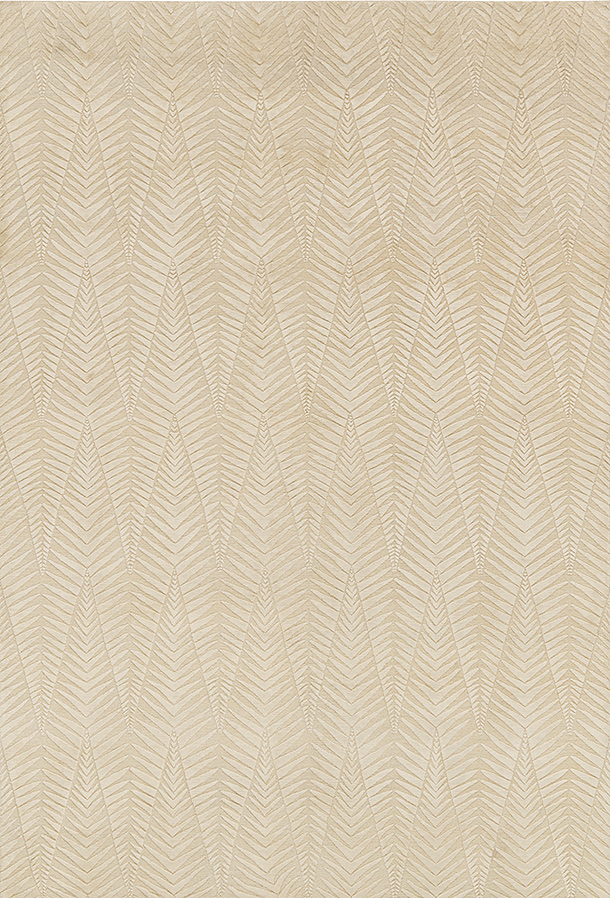 Cebra Pálido 
El motivo del erizo es una continuación de la mencionada serie de «geometría ingeniosa». Crosland ha dispuesto unos radios en una serie de ondas suaves y serpenteantes, y así emite una sensación que tanto pudiera ser el gráfico de la electricidad estática como el paseo de unos erizos. 
Sobre Neisha Crosland:
Neisha Crosland es una conocida diseñadora textil británica que, en 1994, abrió su propia empresa de bufandas y accesorios, para pasar más tarde a crear telas de diseño, papel pintado, alfombras, ropa de cama, azulejos, porcelana, artículos de papelería y también de accesorios de moda y para hogar. Sus diseños se caracterizan por las combinaciones de colores sofisticados y poco comunes, la cuidada atención al equilibrio y a la proporción, y la utilización de gráficos de gran tamaño y motivos geométricos simétricos inspirados en la naturaleza.
Su forma de trabajar la ha impulsado a la vanguardia del diseño del Reino Unido y, en 2006, fue honrada con el título Royal Designer for Industry (RDI).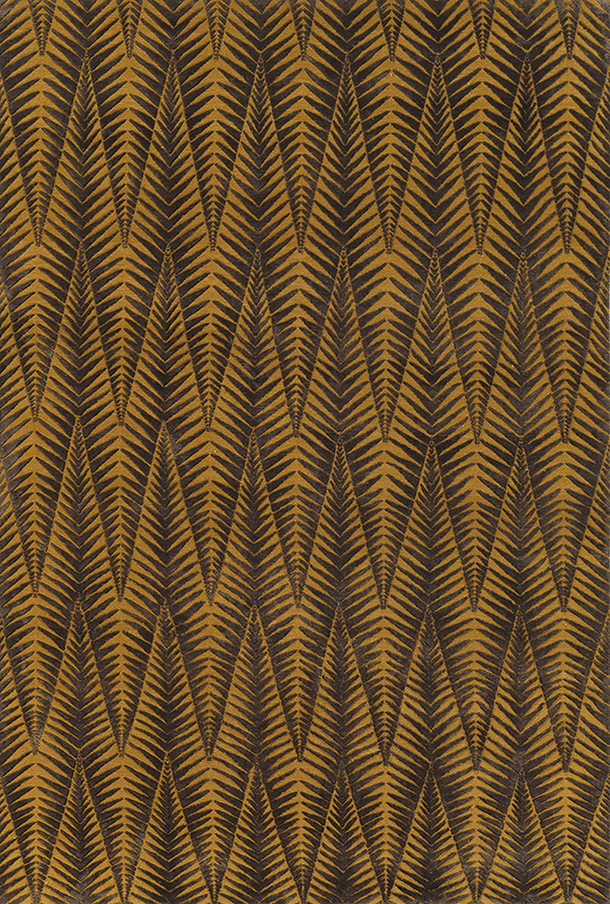 Cebra Oro
Sobre The Rug Company:
The Rug Company es una empresa dedicada a la fabricación de alfombras de diseño, fundada por Chris y Suzanne Sharp, en 1997. Sus piezas llevan la firma de los más destacados diseñadores de moda, arquitectos, artistas o diseñadores de productos entre los que figuran Alexander McQueen, Edward Barber & Jay Osgerby, Jaime Hayon, Jonathan Adler, Neisha Crosland, Paul Smith, Rodolfo Dordoni, Tom Dixon y los propios Chris y Suzanne Sharp. Sus diseños son elaborados por tejedores que siguen confeccionando las alfombras de forma artesanal, utilizando los mejores materiales y las mismas técnicas que sus predecesores.
La empresa británica es el mayor importador de alfombras fabricadas en Nepal y es socia de GoodWeave, una organización sin ánimo de lucro dedicada a garantizar que no se utiliza ningún niño o niña en ninguna de sus producciones. Un porcentaje del precio de sus productos se destina al apoyo de escuelas GoodWeave en India y Nepal.
Sobre BSB:
BSB es una empresa que produce y edita alfombras contemporáneas de diseño. Sus dos showrooms, en Barcelona y Madrid, acogen varias marcas además de su propia colección. Entre las firmas que comercializa destaca The Rug Company.
Información facilitada por BSB y en la web de The Rug Company. Imágenes facilitadas por BSB