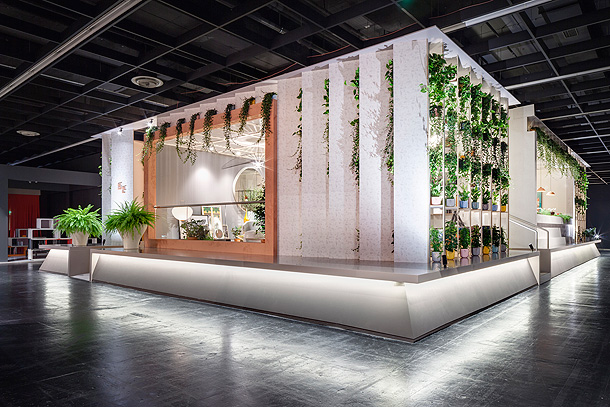 Luca Nichetto fue el invitado de honor del espacio «Das Haus – Interiors of Stage» de la feria imm cologne, celebrada del 14 al 20 de este mes. En el hall de Pure Village, el diseñador italiano presentó lo que para él sería la casa del futuro en un formato que hizo su debut, en 2012, con los diseñadores Nipa Doshi & Jonathan Levien.
Para este proyecto, Nichetto se inspiró en la arquitectura moderna de Californa, así  como en las obras de los maestros japoneses y los edificios de Carlo Scarpa. En todas estas obras puede verse como la naturaleza interacciona constantemente con la arquitectura. El diseñador veneciano, en su interés por el diseño sostenible, comparó su «Das Haus con un microcosmos, un sistema global en el que la sala de estar es para la casa, lo que la selva amazónica es para de clima de la Tierra.»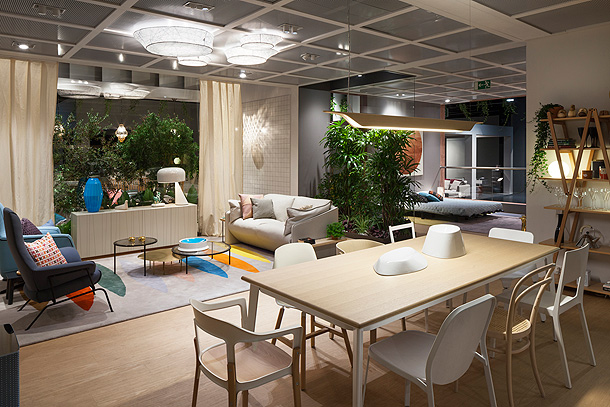 Es aquí donde comienza el diseño de su Das Haus: una casa formada casi completamente por paredes semicerradas y grandes ventanas, que hace hincapié en la fusión entre el interior y el exterior. Este espacio se llena de vegetación (350 plantas) y el salón, situado en el centro del espacio, se convierte en «el corazón verde». Todas las habitaciones se conectan a la sala de estar, creando un ambiente totalmente ecológico rodeado por unas paredes también llenas de plantas.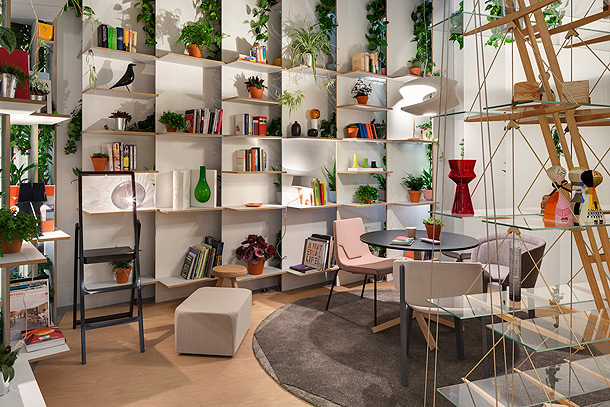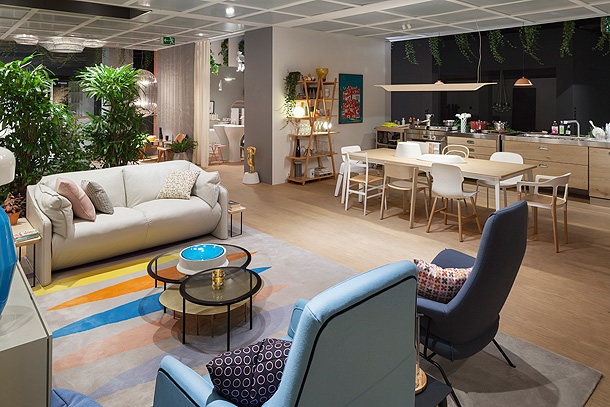 La idea de integrar alrededor de 350 plantas en las paredes exteriores, además de las colocadas en el interior, cumple las funciones de mantener el clima interior limpio y ser usadas como muros verdes que dibujan las diferentes zonas sin obstruir la visión. La selección de las plantas se hizo cuidadosamente y teniendo en cuenta el mes en que tenía lugar la feria.  El huerto fue plantado con diferentes variedades de col, el cultivo que mejor se adapta al duro clima invernal. Para el jardín de plantas aromáticas de la cocina, la elección recayó en algunas variedades de tomillo y romero. Las plantas altas, colocadas en lugares estratégicos dentro de la casa, eran variedades de hoja perenne.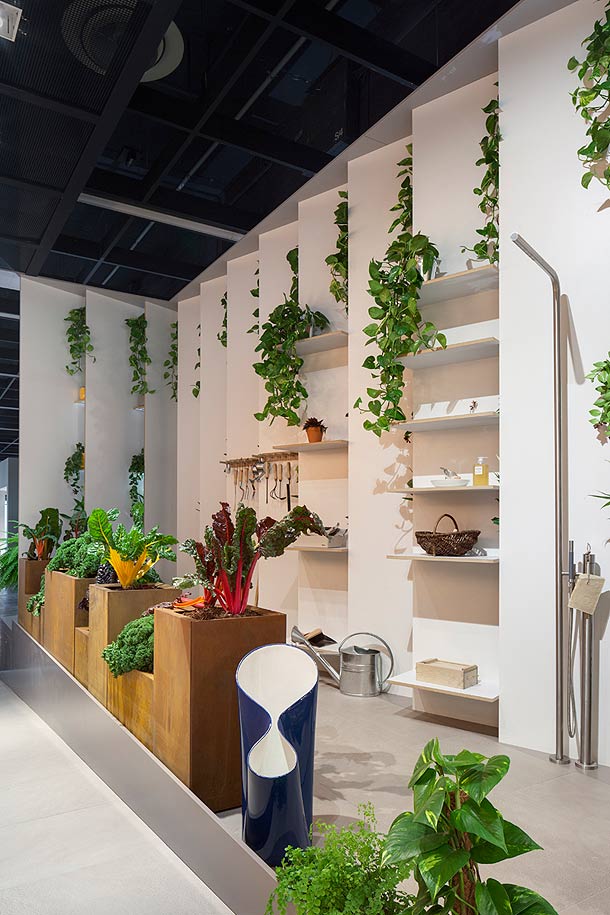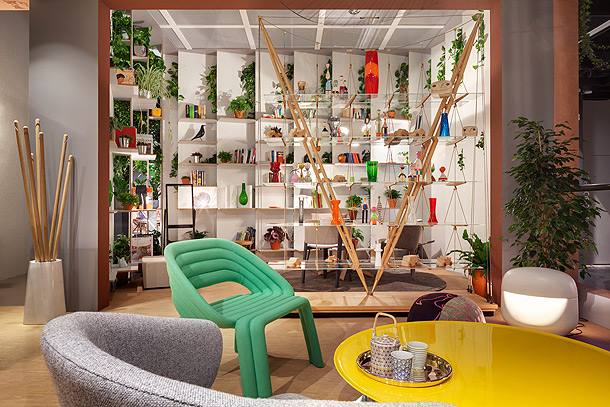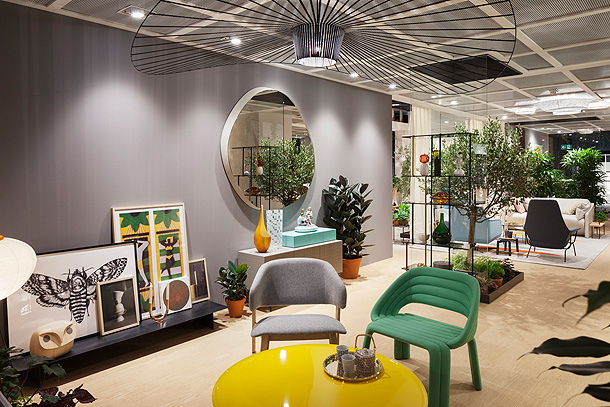 Sin olvidar uno de los principales conceptos del proyecto «Das Haus» (la naturaleza en relación con la arquitectura), se decidió colocar pequeños objetos con forma de animales en toda la casa. La elección recayó en nueve objetos (pájaros hechos de madera, cerámica y otros materiales) creados por varios fabricantes.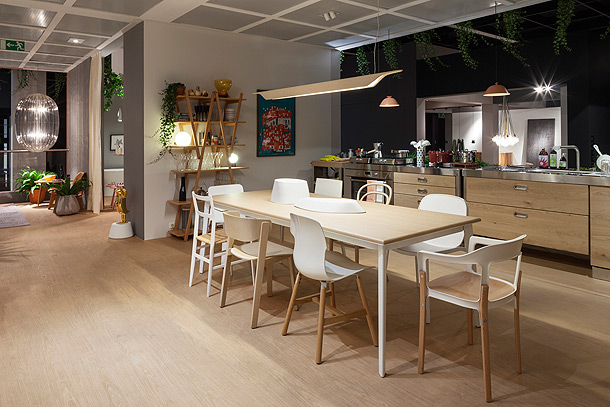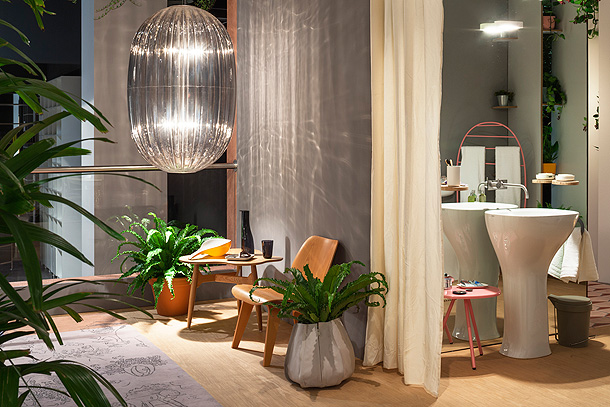 También se llevó a cabo una investigación a fondo a la hora de la elección de los colores para que las personas que visitaran la casa se sintieran a gusto. Los colores delicados y cálidos de las paredes tuvieron presente las representaciones de Venecia (Nichetto nació aquí) del pintor Canaletto, que combinaban perfectamente con los materiales de los suelos: roble natural, gres porcelánico y hormigón coloreado hecho a mano.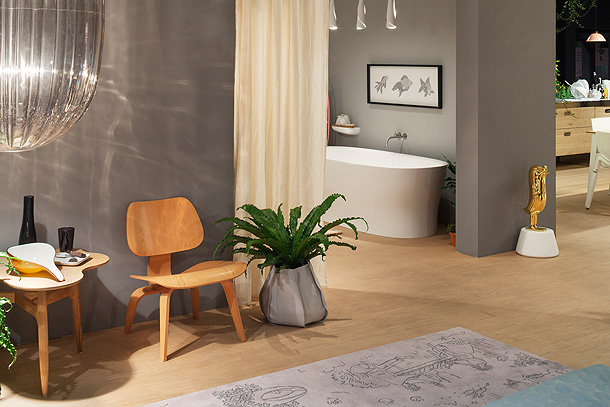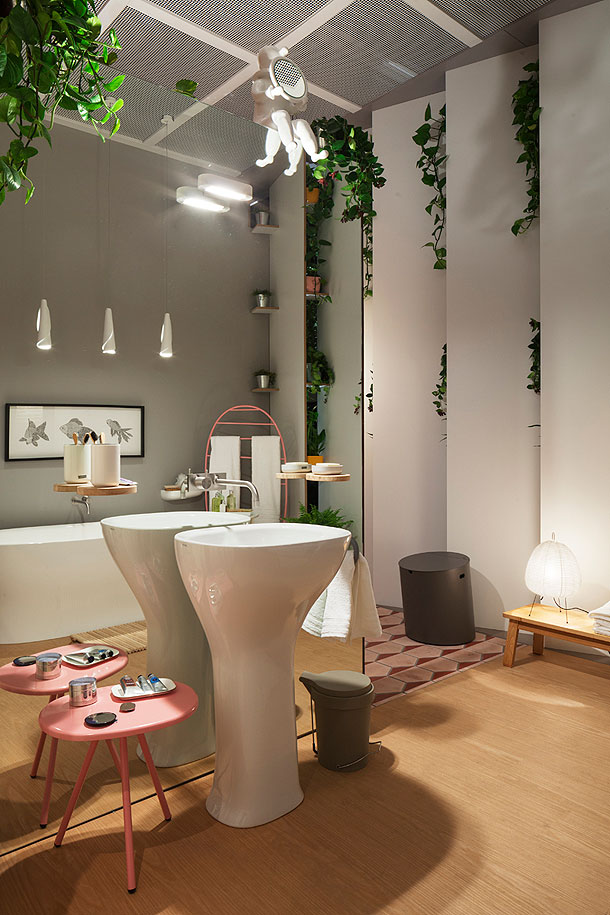 Nichetto decidió destacar los dos volúmenes principales de la casa, que se cruzan determinando el salón, con dos colores diferentes para el exterior y el interior, con el fin de destacar el efecto de la «inter-penetración». A su vez, los colores se eligieron en función decada una de las habitaciones: en la biblioteca, por ejemplo, predominaron los tonos neutros y cálidos, mientras que en la zona de relax la elección recayó en colores pop y en la cocina se optó por un ambiente neutro, con el blanco combinado con madera natural y acero con el fin de crear movimiento y mantener una consistencia visual general al mismo tiempo.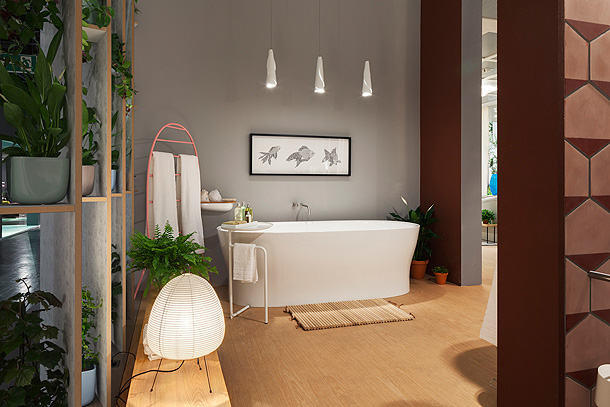 Por otra parte, «Das Haus» fue la carta de presentación de diez nuevos diseños creados por Nichetto.  Estos productos son los potes DHP de Bosa, los armarios Toshi para Casamania, la nueva versión en cuero del sofá La Mise de Cassina, la mesa Railway Indoor para De Padova, la familia de mesas Flamingo para MGLab, las alfombras Regata Storica y Morgane para Nodus, el reloj de mesa y los sujetalibros de la colección Swell de Petite Friture y el sillón Hai para One Nordic Furniture Company.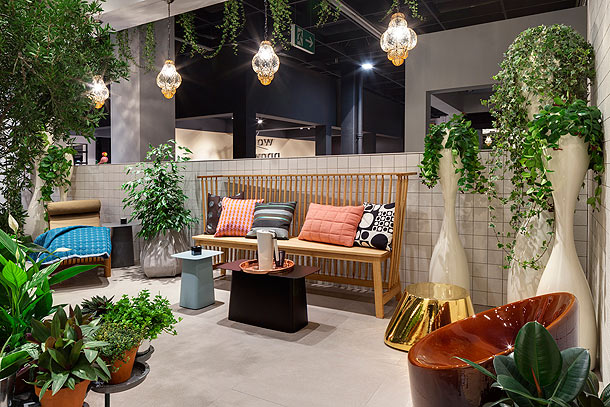 Estos no fueron los únicos productos, diseñados por Nichetto, que se pudieron ver en la casa del futuro. Importantes firmas como Casamania, Cassina, David Design, De Padova, Discipline, Established & Sons, Fornasarig, Foscarini,  Globo, Kristalia, La Chance, Moroso, Nodus, Offecct, One Nordic Furniture Company y Tacchini, entre otros, también formaron parte de la casa del futuro.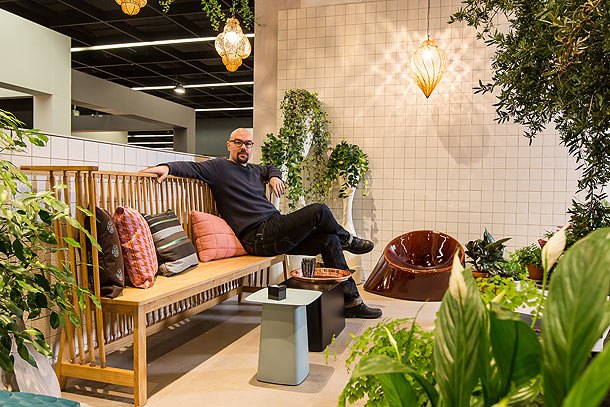 Sobre Luca Nichetto:
Luca Nichetto nace en la ciudad italiana de Venecia, donde se licenció en Diseño Industrial. En 1999, inicia su actividad profesional diseñando sus primeros productos en cristal de Murano para Salvati. Ese mismo año inició su colaboración con Foscarini, en la que además de diseñar asume el papel de consultor para la búsqueda de nuevos materiales y desarrollo de producto (2001-2003). En el año 2006, fundó su estudio, Nichetto&Partners, que se ocupa tanto de Diseño Industrial como de Asesoría de diseño. En 2011, abrió una nueva oficina en Estocolmo.
Entre sus clientes figuran Bosa, Casamania, Cassina, David Design, De Padova, Discipline, Established & Sons, Fornasarig, Foscarini, Fratelli Guzzini, Gallotti & Radice, Glass, Globo, Italesse, La Chance, King's, Kristalia, Mabeo, MG Lab, Moroso, Offecct, Ogeborg, Petite Friture, Salviati, Skitsch, Skultuna, Tacchini y Venini.
Durante su carrera, Nichetto ha recibido importantes premios internacionales, incluyendo el Design Award 2008, el Good Design Award  del Chicago Athenaeum Museum of Architecture 2008, el iF Product Design Award 2008 y Elle Decoration Design Awards 2009 (EDIDA) como Diseñador del Año en la categoría de Jóvenes Talentos. Además, ha organizado "workshops" en diversas universidades, tanto nacionales como internacionales, y ha participado en muestras en Europa, Estados Unidos y Japón.
Lee más sobre Luca Nichetto en IM
Fotografías generales: Constantin Meyer-Koelnmesse. Retrato Luca Nichetto: Daniel Banner
Información e imágenes facilitadas por Luca Nichetto
You might also like