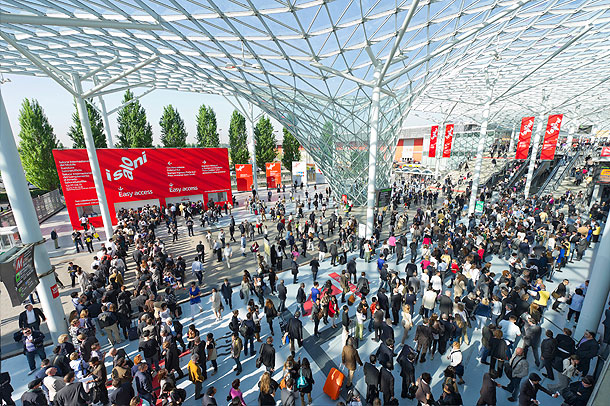 Desde hoy y hasta el próximo 14 de abril, se celebra en Milán el Salón Internacional del Mueble. Este año, la más importante feria de mobiliario y complementos a nivel internacional tienen lugar conjuntamente con las bienales Euroluce y SaloneUfficio, dedicadas al sector de la iluminación y el espacio de oficina. Como en años anteriores, no hay que olvidar el Salón Satélite, donde exhiben sus propuestas las escuelas de diseño y diseñadores que no hayan cumplido 35 años.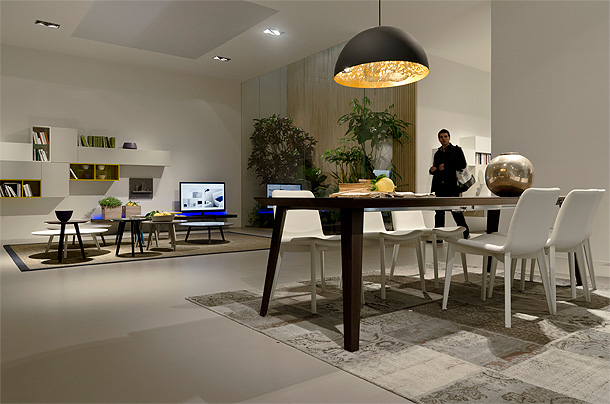 En la muestra, que se desarrolla bajo el lema «Milán: los interiores del futuro», podrá verse una inabarcable lista de mobiliario, complementos, iluminación y soluciones para oficinas en una feria por la que desfilan los principales actores del sector.  En esta nueva edición, son más de 2.500 los expositores que mostrarán sus novedades de cara al 2013 dentro de Rho (el recinto ferial) y se espera una afluencia de más de 300.000 visitantes procedentes de 160 países. Varias marcas históricas vuelven al Salón Internacional del Mueble y al SaloneUfficio, siendo testigos del importante papel que juega la feria como escaparate para la industria del mueble.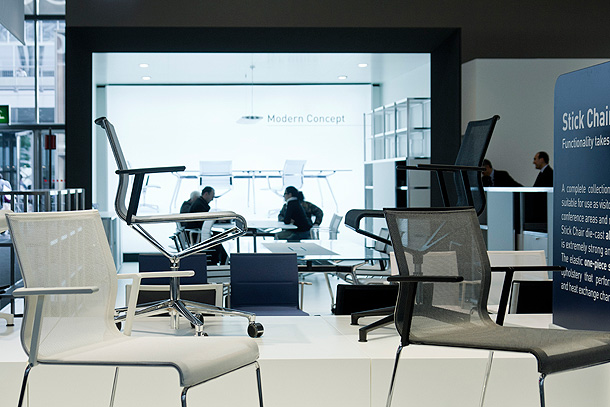 Saverio Lombardi Vallauri
Dentro de la amplia lista de profesionales del diseño que estos días visitarán Milán, hay que destacar la presencia del arquitecto Jean Nouvel. El Premio Pritzker 2008 ha concebido especialmente para el SaloneUfficio «Proyecto: oficina para vivir». Esta iniciativa propone varios escenarios (alrededor de 1.200 m2 sobre los 12.500 que ocupa este salón) en los que el arquitecto francés ofrece su visión sobre el espacio de trabajo. Nouvel pone a debate el placer en el ambiente laboral ya que muchas veces pasamos más tiempo en ellos que en nuestras propias casas y propone que las oficinas deberían ser lugares donde poder vivir como lo hacemos en nuestros hogares.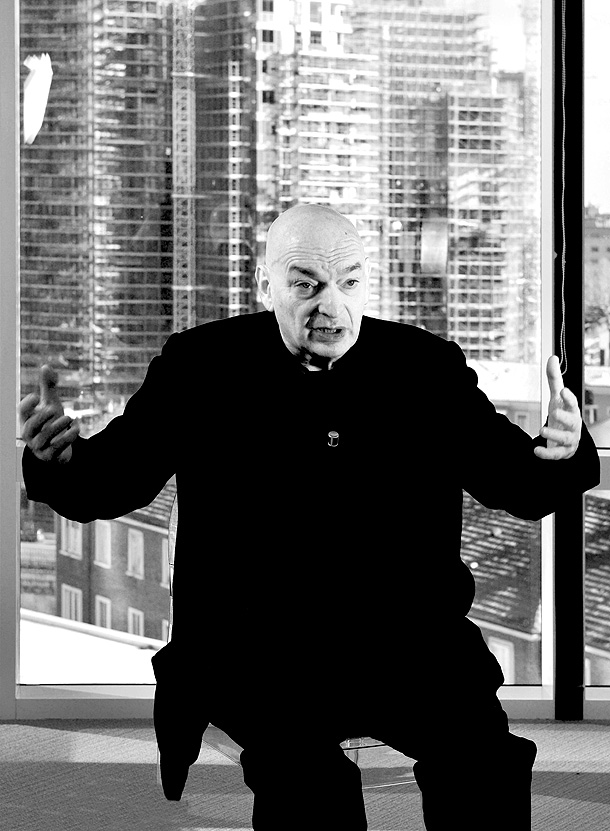 Fotografía: Annalisa Cimmino
Por su parte Euroluce, que ocupa cuatro pabellones, acogerá 450 expositores que, dentro de su habitual gama de productos de iluminación, este año se inclinarán hacia una preocupación por la sostenibilidad, el ahorro energético, apostar por el compromiso ecológico y combatir la contaminación lumínica. Euroluce establece una serie de relaciones con SaloneUfficio, donde se plantea la calidad de los espacios de trabajo, la selección del mobiliario apropiado, la organización del espacio y la planificación de la luz adecuada.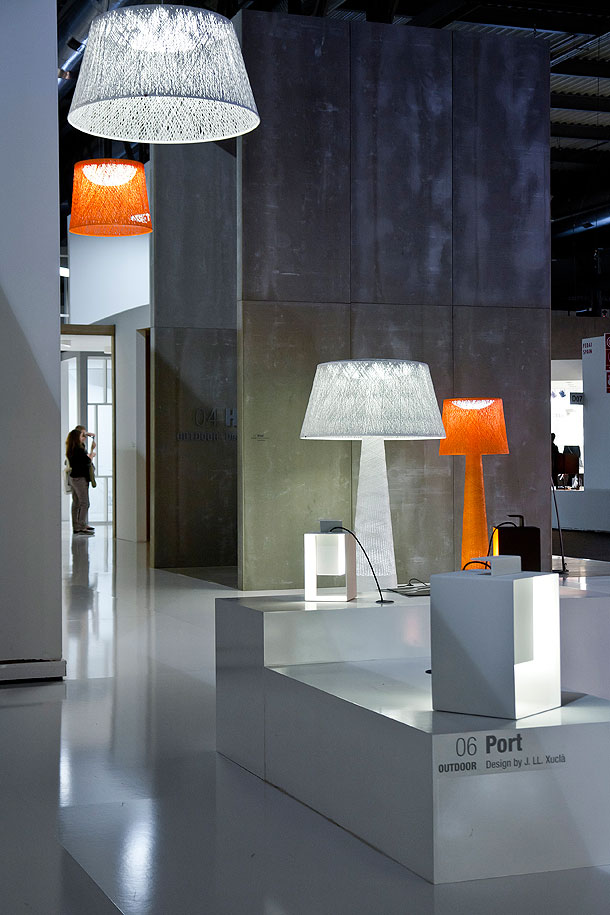 Fotografía: Saverio Lombardi Vallauri
SaloneSatellite, fiel a su misión de buscar y dar a conocer a diseñadores menores de 35 años, celebra ya su décimo tercera edición bajo el lema «Artesanía y diseños: juntos por la industria». La elección de este tema responde a la necesidad que existe entre los jóvenes diseñadores de integrar la tradición artesanal con las nuevas tecnologías, una inquietud ya muy presente en la pasada edición. Como cada año, un jurado elegirá los tres mejores productos de iluminación y los tres de oficina.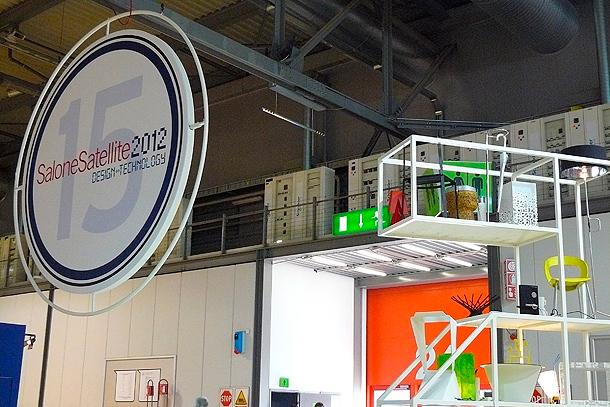 Fotografía: Interiores Minimalistas
En esta 52ª edición, el Salón confirma su presencia en las redes sociales, además de tener un blog, con una página oficial en Facebook, una cuenta en Twitter, un canal exclusivo en YouTube y una galería en Flickr. Este año incrementará la red profesional en Linkedin y abrirá un perfil también en Pinterest. Los hashtags oficinales del evento son: #iSaloni, #Euroluce, #SaloneUfficio y #SaloneSatellite.
Pero las actividades entorno al diseño, se extienden mucho más allá de las paredes del recinto ferial, lo que es conocido como FuoriSalone. Toda la ciudad se vuelca entorno al mundo del diseño, pero también del arte y la cultura, y Milán se divide en 28 zonas donde exponen firmas que no lo hacen en el Salón, se organizan fiestas, presentaciones, instalaciones innovadoras, pop-up stores, exhibiciones, conferencias, abren sus puertas al público los showrooms de las más prestigiososas firmas, varios museos son gratuitos durante esta semana…
Dos de estos sectores urbanos son los distritos de Brera, la zona de la ciudad que cuenta con el mayor número de showrooms, galerías y espacios dedicados al diseño en términos de arte y cultura, y Ventura/Lambrate, la zona más joven del ya famoso Fuori Salone, que este año cumple 20 años.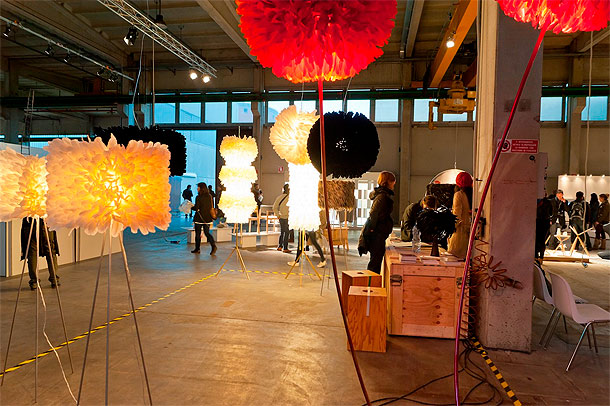 Fotografía: Claudio Grassi
Sin embargo, uno de los enclaves más populares es, sin duda, Tortona, el primer distrito dedicado al diseño de la ciudad. La Tortona Design Week discurre a lo largo de tres calles: via Tortona, via Sthendal y via Savona, animadas tanto de día como de noche. En números, la Tortona Design Week acogerá 137 eventos, 214 expositores, 39 países representantes y más de 200 firmas y diseñadores.
Fotografía: Interiores Minimalistas
Parada obligada de este circuito es SuperStudio Più y su  Temporary Museum of the New Design. Presentada en las dos sedes de SuperStudio (Via Tortona y el histórico Superstudio 13, los famosos estudios fotográficos que abrieron en 1983, en Via Forcella), esta muestra temporal propone una gran variedad  de proyectos de diseño y exposiciones monográficas de gran impacto emocional y visual. La edición de 2013 está centrada en el Diseño Global, una tendencia que abarca desde una simple pieza de mobiliario a todos los aspectos que afectan a nuestra vida diaria.
El nuevo proyecto de SuperStudio, freeDom, está destinado a dar visibilidad y difusión a 100 talentos internacionales, seleccionados por su originalidad e inteligencia, quienes presentarán un único producto, diseño o prototipo representativo de su creatividad, ofreciendo una visión sobre las tendencias en la vida contemporánea. Un bazar alegre y sorprendente, donde las propuestas más innovadoras se mostrarán en pequeños espacios de 2 x 2 m.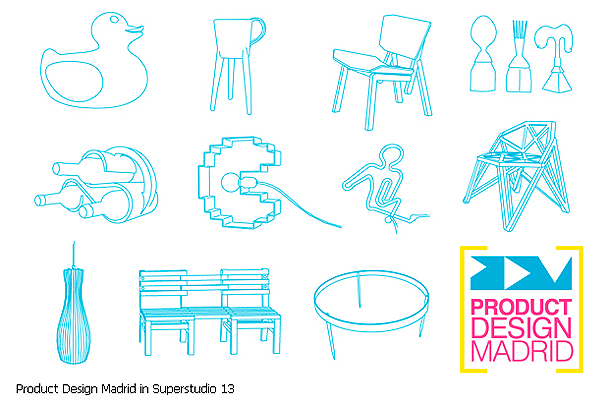 No hay que olvidar que Product Design Madrid estará presente en esta sección del Temporary Museum for New Design donde se presentarán los productos de Arthur Analts, Andreu Carulla, Antonio Serrano, Controlmad, José María Gutiérrez, Mimétrica, Noviembre Estudio, Raúl Lázaro, Schneider Colao, Yuri Sviridov y Dodi Díaz, elegidos en la primera edición de esta feria internacional dedicada íntegramente al diseño de producto, celebrada el pasado mes de febrero en Madrid.