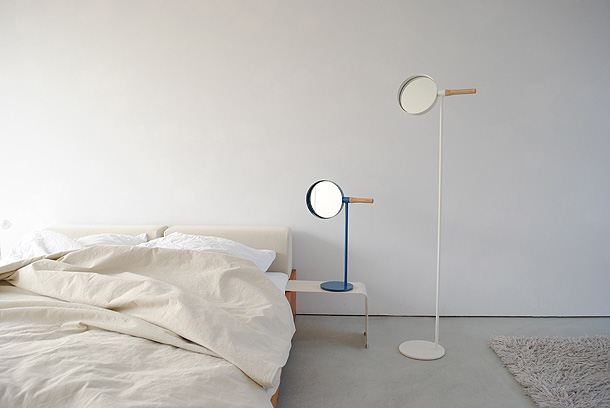 El diseñador alemán Mathias Hahn ha creado para la firma sueca Asplund esta nueva versión del tradicional espejo de mano que, en esta ocasión, se presenta junto a un soporte vertical. De esta manera, el concepto del espejo se asemeja más a una pieza de mobiliario auxiliar que a un espejo de mano ya que no es necesario cogerlo para poder usarlo.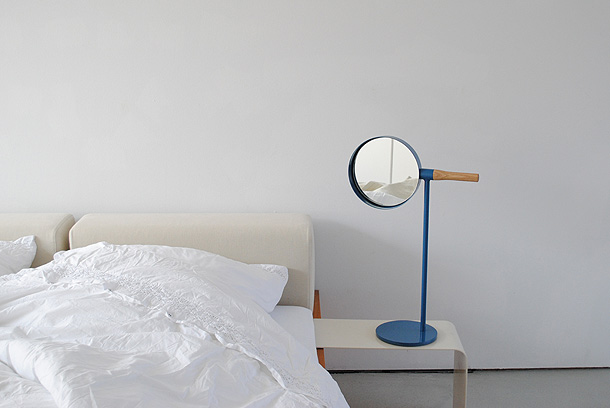 Me se enmarca en una estructura metálica lacada en varios colores (verde oliva, tórtola, blanco y gris), mientras que el mango es de madera. El espejo de Mathias Hahn está disponible en dos versiones: una de pie y otra de sobremesa. Además, es posible girar y orientar el espejo de una forma determinada, dejándolo fijo en esa posición.
Sobre Asplund:
Fundada en 1990, en Estocolmo, Asplund es quizás el principal promotor de la nueva ola de diseño escandinavo moderno. Asplund tiene una amplia cartera de productos de diseñadores escandinavos e internacionales como Thomas Sandell, Tom Dixon, Irvine James, Marc Newson, Alfredo Häberli, Jonas Bohlin , Cleasson Koivisto Rune,  Michael Sodeau, Pia Wallén 
o Mathias Hahn.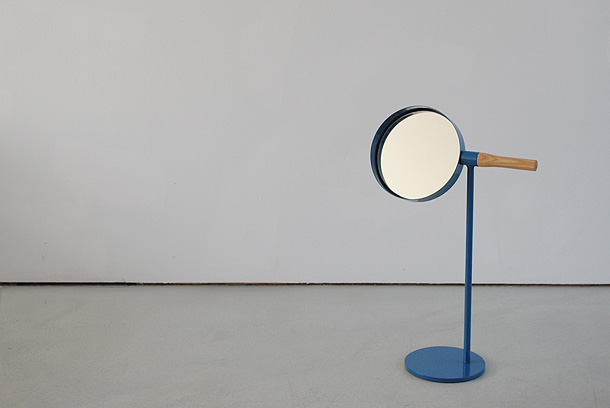 Sobre Mathias Hahn:
Con sede en Londres, el diseñador industrial Mathias Hahn (Alemania, 1977) fundó su propio estudio en 2006 y es uno de los miembros fundadores de OKAYstudio. Después de graduarse como diseñador industrial en Alemania, se trasladó al Royal College of Art, donde realizó un Máster en Diseño de Producto con Ron Arad, en 2006. Desde su estudio, trabaja en diversos proyectos en el campo del diseño industrial y del diseño de mobiliario. Su lista de clientes incluye empresas como Ligne Roset, Marset, Kohler, Magazin, Kvadrat, Vertigo Bird y SZ–Magazin, entre otros.
Su obra ha sido expuesta en numerosas exposiciones y galerías internacionales. Además, ha sido recogida en importantes publicaciones de diseño y diarios de todo el mundo. Como parte de YDMI, organizado por el  German Design Council (Consejo Alemán de Diseño), Mathias se convirtió en el Joven Profesional de 2008 y recibió el Premio Alemán de Diseño 2010 como Revelación / Finalista. En 2012, su luminaria Jinn fue galardonada con el Red Dot: Best of the Best, mientras que, en 2011, recibió el premio IF Award y el premio Interior Innovation Award por su lámpara Linterna para Ligne Roset.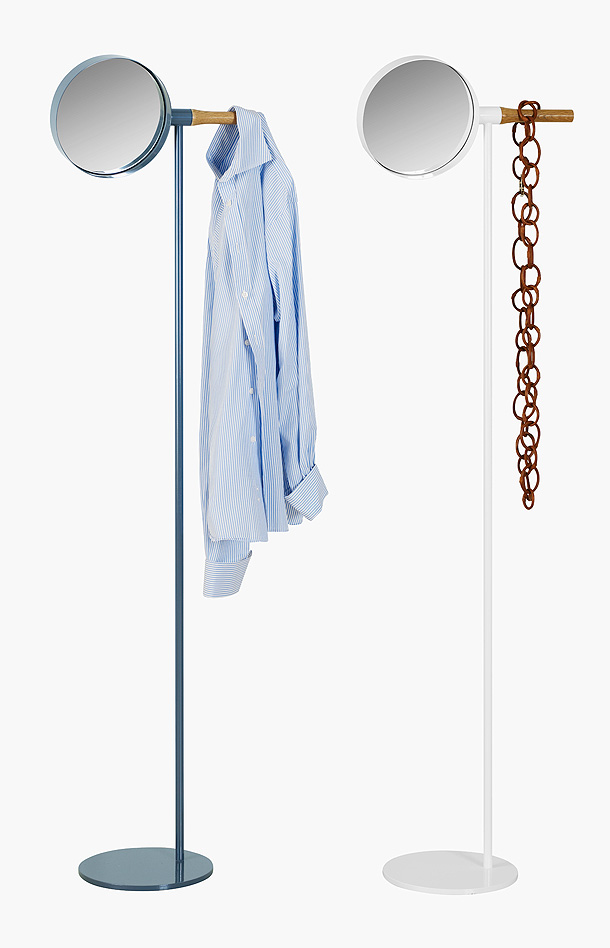 Información e imágenes facilitadas por Mathias Hahn
You might also like