Elegante, sencilla, discreta y versátil son cuatro adjetivos que definen la nueva colección que el arquitecto Matteo Thun ha desarrollado en colaboración con la firma Duravit y que figura entre las novedades de este año. DuraStyle, que se presentó oficialmente en la pasada edición de la feria ISH en Frankfurt, se perfila como una completa colección para baño -tanto para hogar como para contract- que sabe encontrar el equilibrio entre diseño de producto, arquitectura y diseño de interior.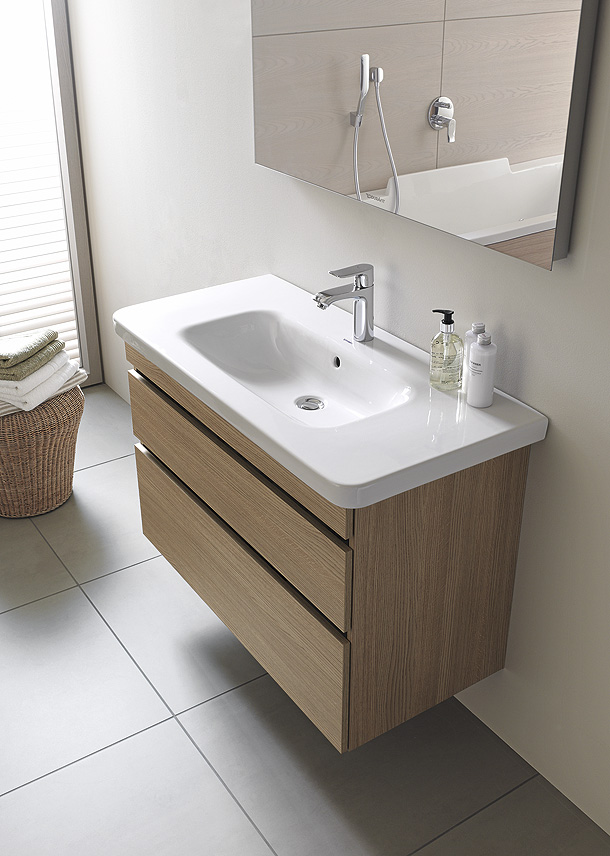 La colección, que incluye lavamanos, sanitarios, bañeras, mobiliario e iluminación, responde al estilo discreto de Matteo Thun que ya cuenta en el catálogo de la firma alemana con la serie Onto. Además, sigue la línea de las exigencias de sostenibilidad que el conocido arquitecto aplica de forma consecuente a todos sus proyectos.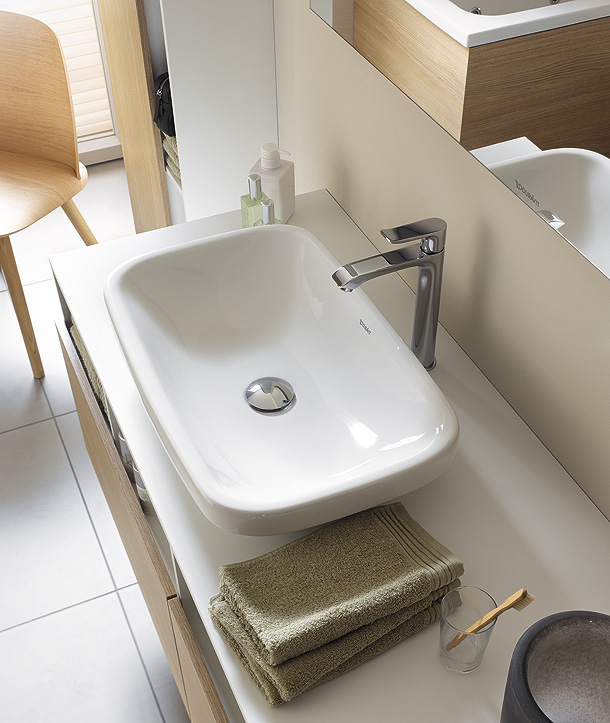 Una de las características de DuraStyle es el fino borde del lavabo y el marcado retroceso del inclinado canto exterior. A partir de la forma base rectangular se consigue en las diferentes versiones del lavabo, desde el lavamanos hasta el lavabo-mueble, una amplia superficie para depositar utensilios y una profundidad de seno confortable para que resulte funcional.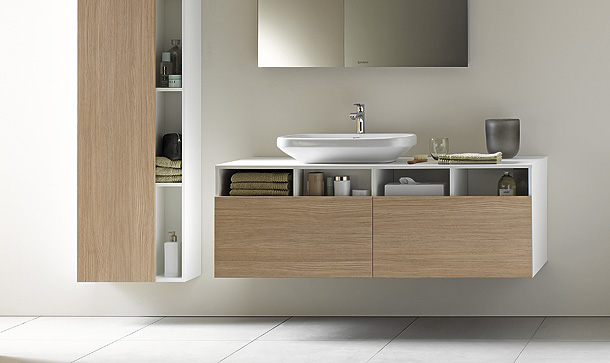 Esta estética liviana se muestra también en los muebles de baño: mediante la lograda mezcla entre superficies abiertas y cerradas aparecen los muebles lavabo y muebles bajo encimera, las repisas y los armarios. También el clásico armario es reinterpretado: la vertical repartición 2/3 con armario cerrado-estanterías abiertas, continúa el diseño de los muebles lavabo.Al mismo tiempo, la combinación entre acabados claros y oscuros de la madera de roble y la de nogal crea un contraste adicional. El espejo correspondiente ilumina de forma eficaz el lugar de aseo con su fuente de luz LED con hasta 300 Lux.
DuraStyle dispone, además, de ocho bañeras de una plaza o biplaza que, opcionalmente, están disponibles con el sistema de hidromasaje de Duravit. El distintivo de esta pieza es el reborde/murete en la parte posterior del borde que crea un espacio para depositar las sales de baño, champús etc.  Además, sirve para facilitar la entrada y salida de la bañera.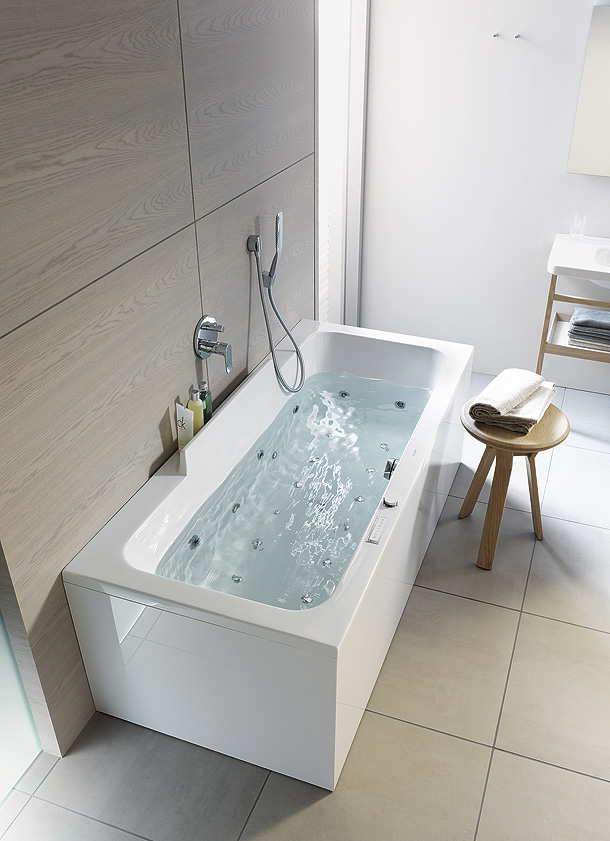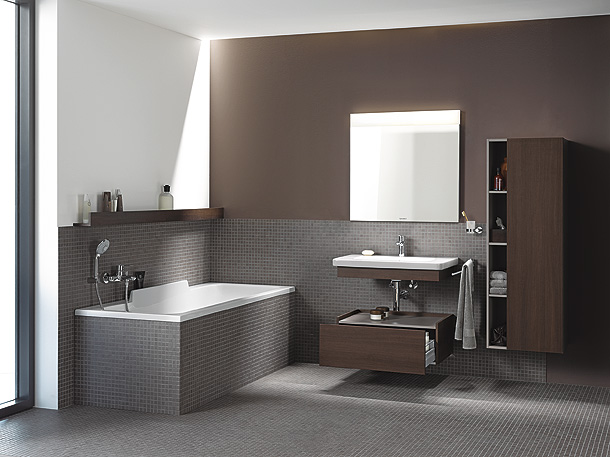 Para que puedan integrarse de forma armónica en el equipamiento del baño, las bañeras disponen de faldones que están disponibles en cuatro acabados.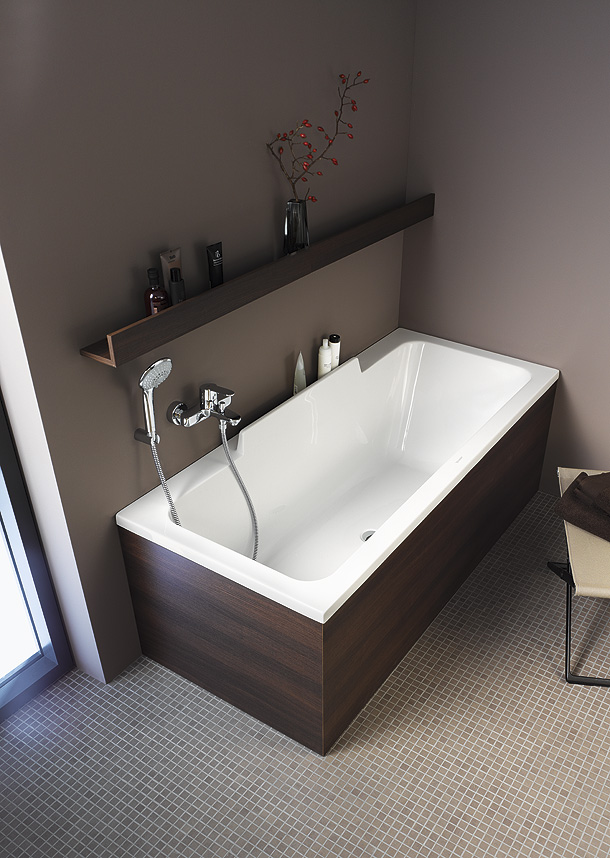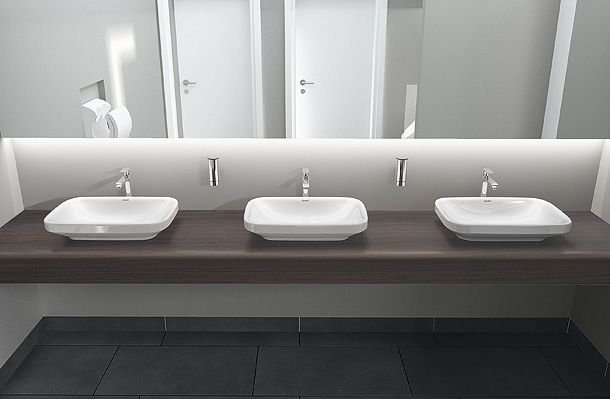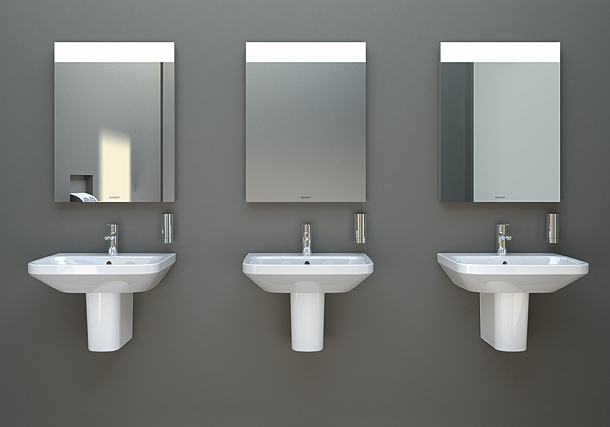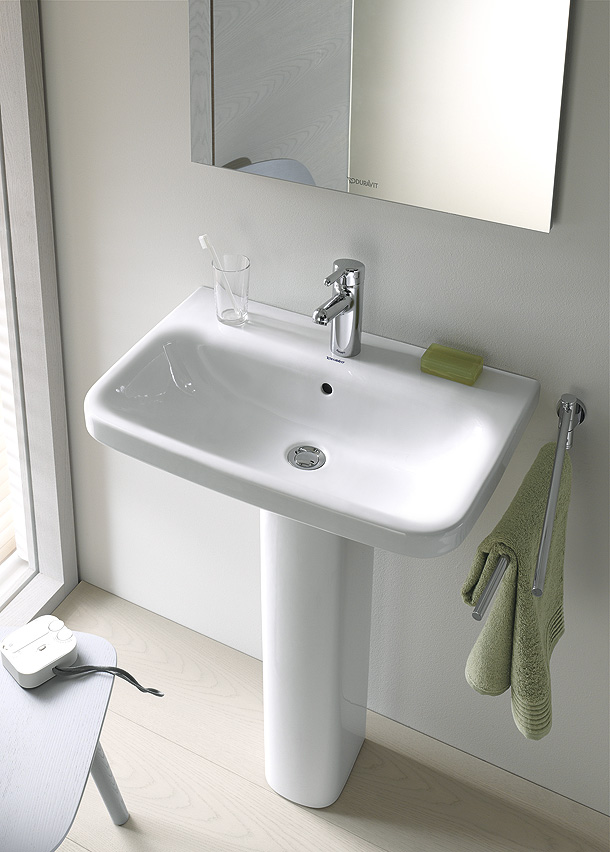 El nuevo programa incluye bidés de pie y suspendidos así como inodoros también en ambas versiones que, gracias a su asiento y tapa extraplanos, se muestran muy elegantes y ligeros. El inodoro suspendido sin canal de lavado – rimless– de DuraStyle ofrece una solución innovadora para sitios donde se requiere una óptima higiene con un reducido tiempo de limpieza. Una nueva técnica de lavado garantiza un resultado óptimo también con cantidades reducidas de agua.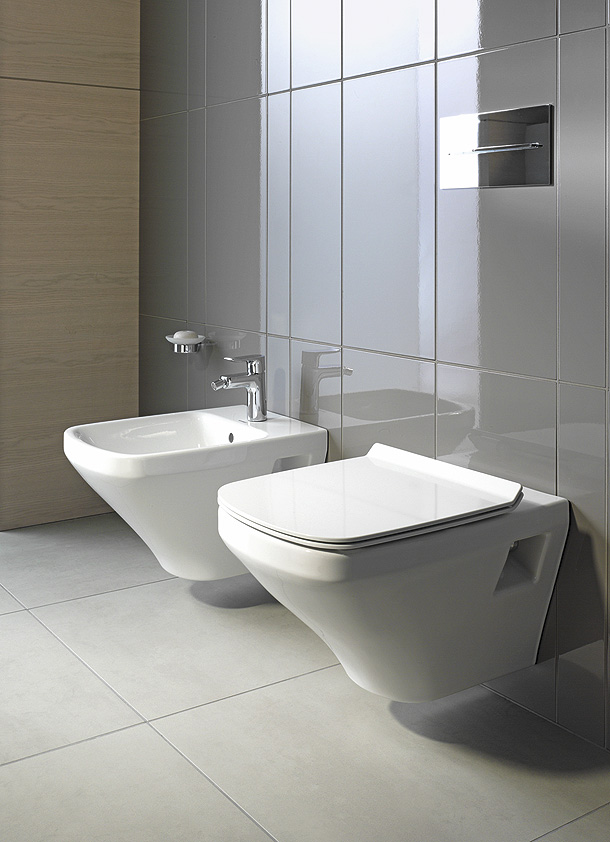 Para usuarios con elevadas exigencias de higiene se ofrecen además inodoros de pie y suspendidos que pueden ser complementados con el correspondiente asiento con lavado SensoWash. El programa de cerámica DuraStyle se complementa con nueve urinarios con medidas externas idénticas, opcionalmente con electrónica así como un urinario sin agua. El completo programa de cerámica está disponible con WonderGliss, una imprimación que facilita la limpieza.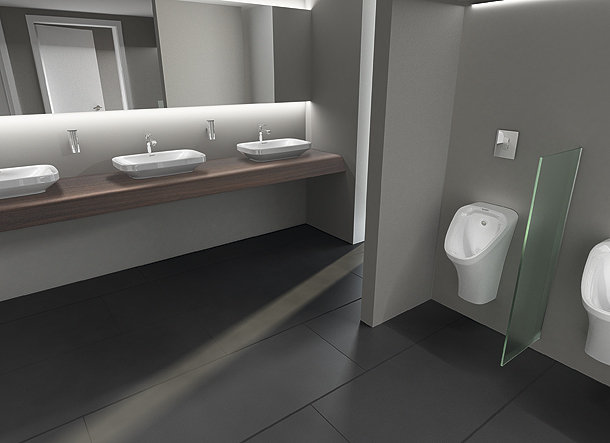 Sobre Matteo Thun:
Matteo Thun (Bolzano, 1952) se formó en Austria y en Italia como arquitecto. En 1978, se instaló en Milán y, en 1981, creó el grupo Memphis junto a Ettore Sottsass. Tres años más tarde, fundó su propio despacho Studio Matteo Thun en Milán (hoy Matteo Thun & Partners ) y trabajó como director creativo de Swatch (1990-1993).
Entre sus obras más conocidas figuran el Side Hotel en Hamburg (Hotel of the Year, en 2001), el hotel de alta montaña Vigilius en el norte de Italia (Wallpaper Design Award, en 2004) o el Radisson SAS de Frankfurt (premio mejor hotel del año del Worldwide Hospitality Award, en 2005). Matteo Thun es miembro del RIBA, la Royal Association of British Architects. Thun, conocido principalmente como arquitecto e interiorista, ha sido galardonado con el Compasso d'Oro Award en tres ocasiones.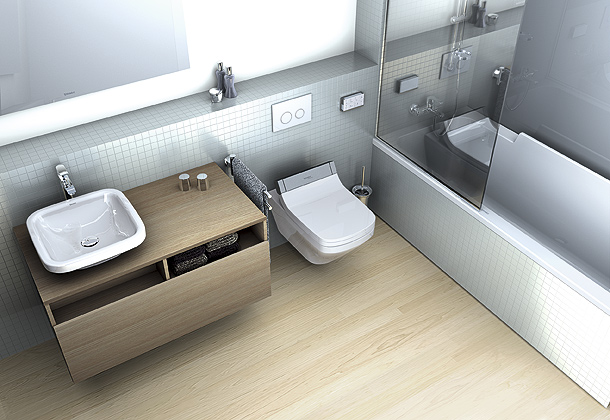 Sobre Duravit:

Duravit
es una de las empresas punteras del mundo del baño de diseño de alta gama, que ofrece cerámica sanitaria, muebles, bañeras, wellness y accesorios. Sus orígenes se remontan a 1817, cuando Georg Friederich Horn construyó en Hornberg (Selva Negra) una fábrica de gres que dedicaba a la fabricación de vajillas. La trayectoria de la empresa cambió a partir de 1950 cuando se inició la fabricación de porcelana. En 1960, el nombre de Duravit se abría camino en el mundo sanitario.
En la actualidad, dispone de diez centros productores y más de 5.000 empleados. Philippe Starck (Starck 1, Starck 2 o Starck 3), Norman Foster (Foster), Sieger Design (2on floor, Darling, D-Code o Happy-D), Phoenix Design (Caro y PuraVida) y Christian Werner (Ketho), entre otros, figuran entre sus diseñadores.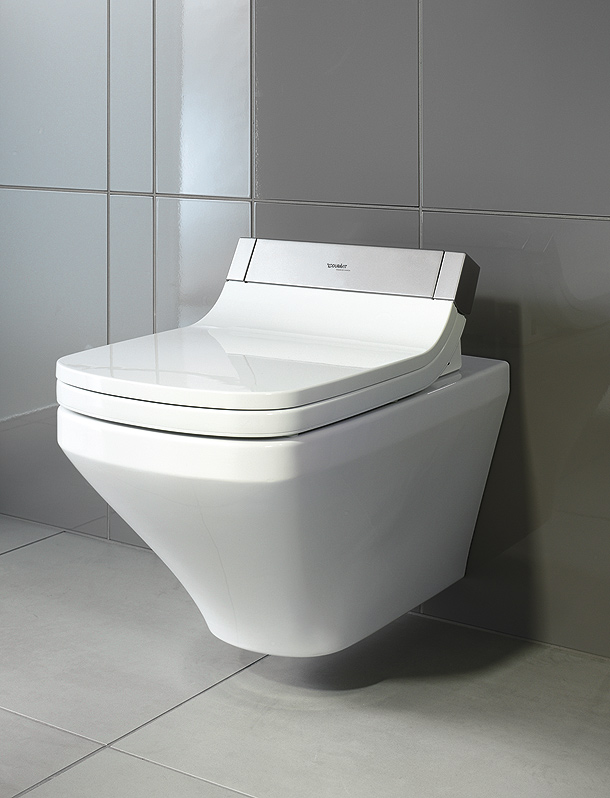 Información e imágenes facilitadas por Duravit
You might also like