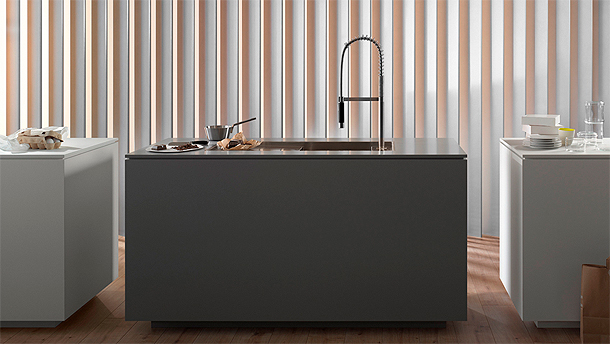 Water Units es el nombre con el que Dornbracht denomina a sus minimalistas fregaderos de acero inoxidable fabricados a mano. Recientemente, la firma alemana ha incluido dos nuevas variantes de fregadero individual de cara a aumentar sus prestaciones funcionales.
Para uno de los fregaderos se ha diseñado un escurridor especialmente plano que se inclina hacia la parte de la cubeta, facilitando la evacuación del agua. De esta manera, ya no es necesario disponer de un punto de salida en el área de evacuación. La superficie se instala a ras de encimera, combinando funcionalidad con una estética contundente.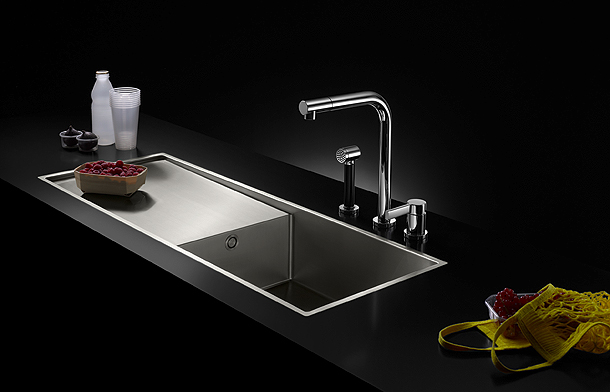 La ampliación del programa de las Water Units incluye otra variante con fregadero individual que presenta una bancada para los orificios de la grifería, en la que el grifo y los accesorios con o sin roseta se fusionan en una unidad.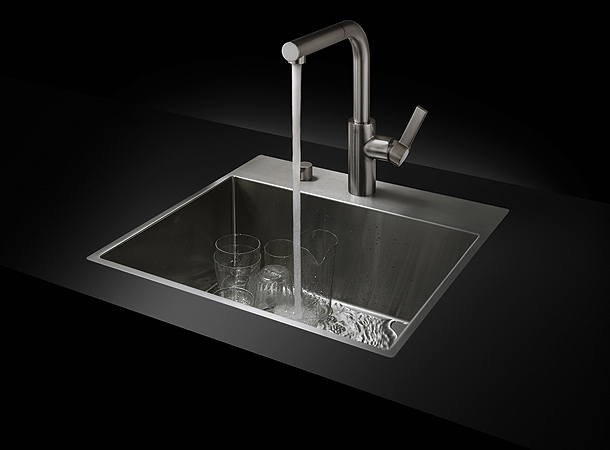 Fotografías 2 y 3: Thomas Popinger
Sobre Dornbracht:
La empresa Aloys F. Dornbracht GmbH & Co. KG, con más de 60 años de historia y sede principal en la ciudad alemana de Iserlohn, es un fabricante a nivel internacional de griferías y accesorios de diseño de alta gama para el cuarto de baño y la cocina. La calidad y el diseño de sus productos ha obtenido diferentes premios internacionales y, además, desde 1996, Dornbracht ha apostado también por el compromiso cultural. Desde 2006, la publicación "Dornbracht – the Spirit of Water" aparece en una edición para baño y cocina que documenta la percepción propia de Dornbracht como empresa y remite a la totalidad de la actividad de la marca. Al ser una revista pero también un catálogo, la publicación documenta la conexión entre inspiración, diálogo e innovación que distingue el pensamiento y el trabajo en la firma que fundaran  Aloys F. Dornbracht y su hijo Helmut.
Información e imágenes facilitadas por Dornbracht
You might also like