«Potenciar el intercambio de conocimiento y las oportunidades de negocio entre empresas y profesionales, acercar el diseño al público en general y proyectar la marca Barcelona en el mundo vinculada a conceptos como la creatividad, el diseño, la innovación y la emprendeduría.» Estos son los objetivos que se plantea la octava edición de la Barcelona Design Week 2013, que se celebra bajo el eslogan «Design visión 2050».  La fiesta internacional del diseño, que organiza anualmente el BCD Barcelona Centro de Diseño, abrirá sus puertas desde el martes 11 de junio al día 21 del mismo mes y en su variado e intenso programa ofrecerá más de 70 actividades. Además, será el pistoletazo de salida de otro gran evento en torno al diseño: el Barcelona Design Festival, que tendrá lugar del 11 de junio al 11 de julio.
Este es el primer año que la Barcelona Design Week se celebra en junio y tiene una duración de 11 días.  También cuenta con un nuevo emplazamiento y la mayoría de actividades  tendrán lugar en las instalacions del DHUB Disseny Hub Barcelona, el espectacular edificio proyectado por el estudio MBM Arquitectes. Por otra parte, la BCN Design Week cuenta por primera vez con un programa OFF BDW que incluye 40 actividades paralelas organizadas por empresas, entidades y otros agentes de la ciudad.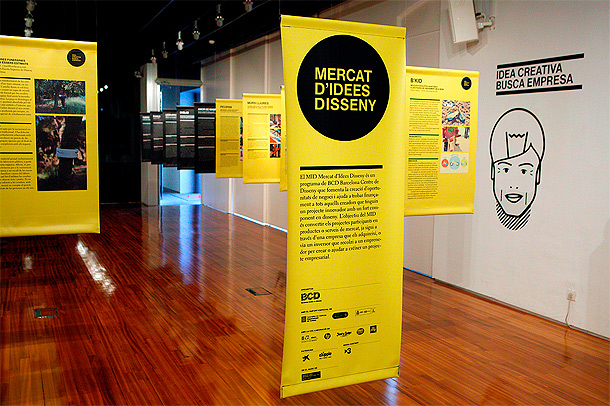 La actividad más destacada de la presente edición será el Congreso «Leading businesses towards 2050» (miércoles 12), una jornada en la que se darán a conocer diversas visiones del diseño en torno a ámbitos clave como son la salud, el hábitat o el consumo, con el objetivo de intuir qué pasará en el 2050. En él tomarán parte Laura Lee, arquitecta y profesora de arquitectura en la Universidad Carnegie Mellon en Pittsburgh ( Estados Unidos); Óscar Peña, Global Creative Director, Product and User Experience Design en Philips Lighting Design; Lorna Ross, directora del grupo de diseño del Centro para la Innovación en la clínica Mayo; Jan Willem Sieburgh, emprendedor, consultor independiente y coach, y Nandu Jubany, cocinero y propietario de Can Jubany.
En esta edición, los Países Bajos serán protagonistas de «El País Invitado» y mostrarán su potencial en el sector diseño «a través de las exposiciones «Dutch Bike», «Urban Living Room» y «Zitto by Piet Hein Eek» además de participar en encuentros de networking como el «Design Services Market» (13 junio).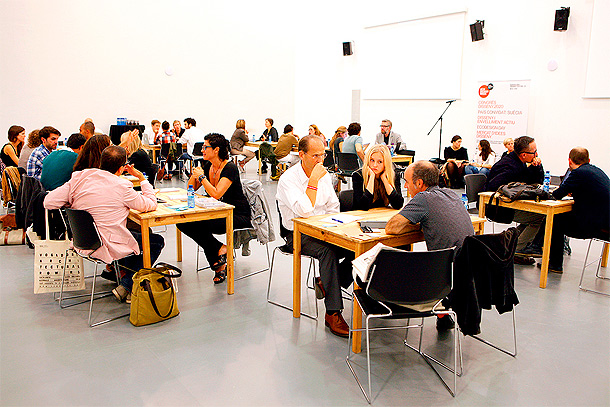 Otras actividades que se llevarán a cabo entre el 11 y el 21 de junio seráb los BDW Labs: actividades sobre diferentes temáticas dirigidas al público en general, organizadas por empresas de servicios de diseño (días 12, 13, 14, 17, 18, 19 y 20),  los BDW Circuits: itinerarios con visitas a varios puntos del sector diseño de la ciudad (viernes 14), los talleres BDW Kids (sábado 15), la sesión «Descubre el Crowdfunding!» (lunes 17), el Ecodesign Day (marte 18), el Foro de Inversión del MID para startups e inversores (jueves 20), así como diversas exposiciones y la Pecha Kucha Design Night (viernes 21) que cerrará la BDW 2013.
La BCN Design Week cuenta con el apoyo del Ayuntamiento de Barcelona, la Generalitat de Catalunya y la Embajada de los Países Bajos, y con la colaboración de un gran número de empresas, profesionales y entidades de la ciudad de Barcelona .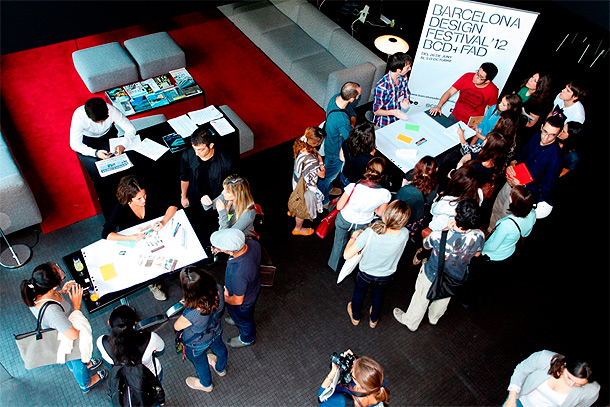 Sobre Barcelona Design Week:
Conscientes de la importancia del diseño en  todos los ámbitos de la sociedad y la necesidad de disponer de plataformas donde poner en común propuestas, proyectos y tendencias que tuvieran como motor de la innovación y como sector estratégico de la economía y la sociedad, en el año 2006, BCD Barcelona Centre de Disseny organizó la primera edición de la Barcelona Design Week.
Un evento internacional, eminentemente empresarial, enmarcado en el ámbito del diseño y en torno a un amplio programa de actividad que cuenta con el apoyo del Ayuntamiento de Barcelona y que se dirige a empresas, entidades y profesionales de cualquier sector productivo o de servicios, que tengan como motor de actividad el conocimiento y la creatividad.
Sobre BCD Barcelona Centro de Diseño:
BCD Barcelona Centro de Diseño es el primer centro de promoción e información del diseño sin ánimo de lucro, creado en España, en el año 1973. Su misión es promover esta disciplina entre las empresas y las entidades públicas como una herramienta estratégica para la innovación y la competitividad, fortaleciendo las relaciones entre diseño y empresa en todos los ámbitos, así como la proyección de Barcelona como capital del diseño.
BCD es miembro de The Bureau of European Design Associations (BEDA), International Council of Societies of Industrial Design (ICSID), Design Management Institute (DMI), Design for All Foundation, Design for the World y la Federación Española de Entidades de Promoción del Diseño (FEEPD). Además, cuenta con el soporte de la Cámara de Comercio de Barcelona, la Generalitat de Catalunya, el Ayuntamiento de Barcelona y el Ministerio de Industria, Energía y Turismo.
Información e imágenes facilitadas por BCD Barcelona Centro de Diseño
You might also like