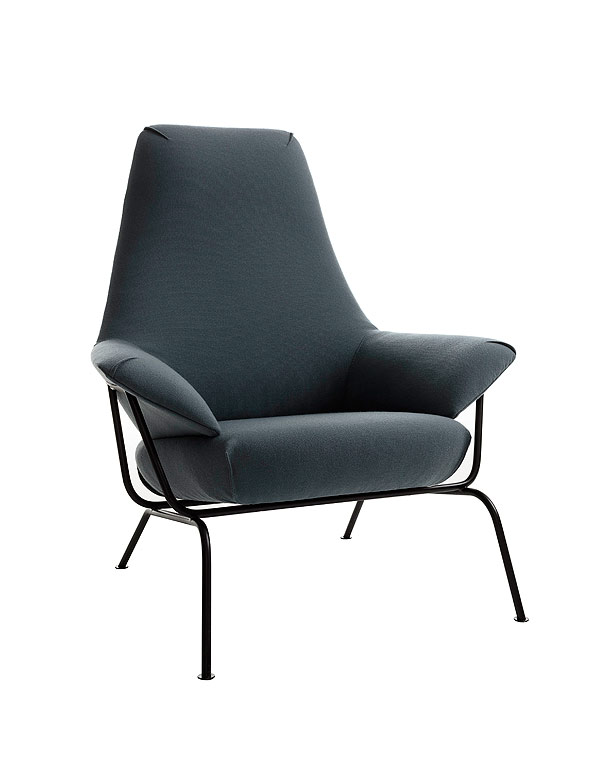 Hai es una butaca del diseñador italiano Luca Nichetto para la empresa One Nordic Furniture Company, que se presentó por primera vez a principios de año en la feria imm Cologne. El nuevo asiento es una combinación de requisitos funcionales y valores formales que responden al deseo de crear un producto de fuerte personalidad pero que también respondiese a las necesidades derivadas de la venta online como es la facilidad de transporte.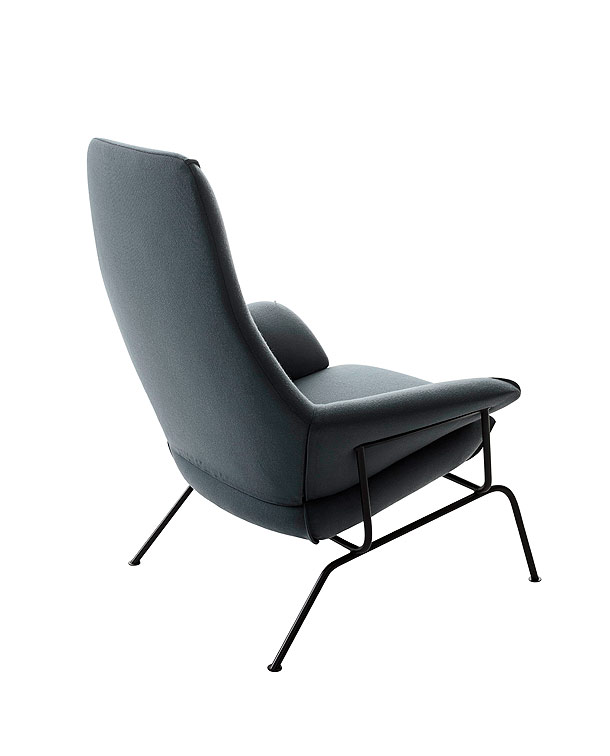 Nichetto es el primer diseñador no nórdico en colaborar con One Nordic Furniture.Nichetto nació en Venecia pero su fascinación por el diseño de los países del norte de Europa le llevó a abrir su segundo estudio en Estocolmo, en 2011. Él mismo explica que «diseñando la butaca Hai, quise crear un producto con referencias históricas. Un producto con el toque italiano pero con la forma típica de los asientos de los países nórdicos».
Una de las características más personales de Hai, respondiendo a la necesidad de ocupar el mínimo espacio de cara a su transporte, es su respaldo plegable. Las bisagras ocultas en esta parte de la butaca permiten que pueda transportarse con su tamaño original reducido casi a la mitad y que se pueda montar sin necesidad de herramientas.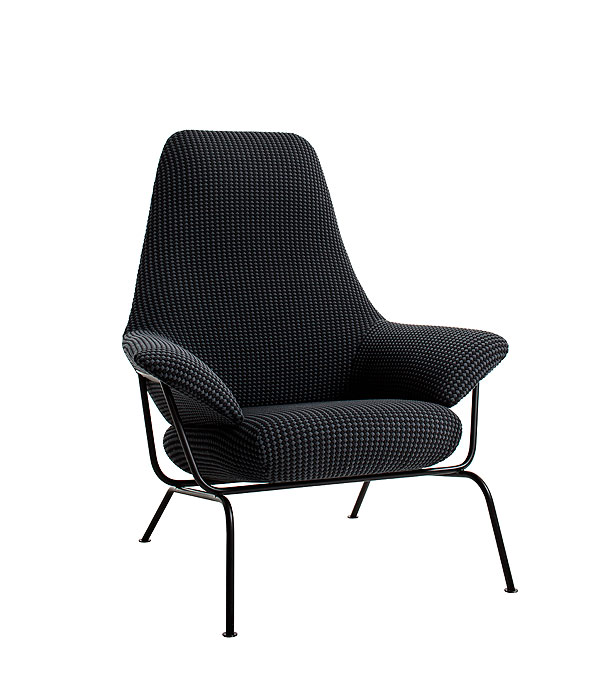 La butaca Hai, que es desenfundable, está disponible en dos diferentes tejidos y cuatro colores. Medidas: 90 x 90 x h 102 cm.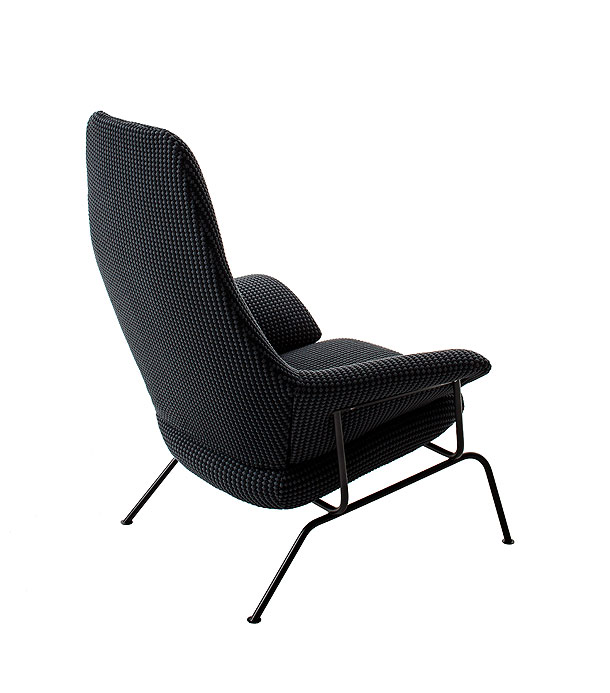 Sobre Luca Nichetto:
Luca Nichetto nace en la ciudad italiana de Venecia, donde se licencia en Diseño Industrial. En 1999, inicia su actividad profesional diseñando sus primeros productos en cristal de Murano para Salvati. Ese mismo año inició su colaboración con Foscarini, en la que además de diseñar asume el papel de consultor para la búsqueda de nuevos materiales y desarrollo de producto (2001-2003). En el año 2006, fundó su estudio, Nichetto&Partners, que se ocupa tanto de Diseño Industrial como de Asesoría de diseño. En 2011, abrió una nueva oficina en Estocolmo.
Entre sus clientes figuran Bosa, Casamania, Cassina, David Design, De Padova, Discipline, Established & Sons, Fornasarig, Foscarini, Fratelli Guzzini, Gallotti & Radice, Glass, Globo, Italesse, La Chance, King's, Kristalia, Mabeo, MG Lab, Moroso, Offecct, Ogeborg, Petite Friture, Salviati, Skitsch, Skultuna, Tacchini y Venini.
Durante su carrera, Nichetto ha recibido importantes premios internacionales, incluyendo el Design Award 2008, el Good Design Award  del Chicago Athenaeum Museum of Architecture 2008, el iF Product Design Award 2008 y Elle Decoration Design Awards 2009 (EDIDA) como Diseñador del Año en la categoría de Jóvenes Talentos. Además, ha organizado "workshops" en diversas universidades, tanto nacionales como internacionales, y ha participado en muestras en Europa, Estados Unidos y Japón.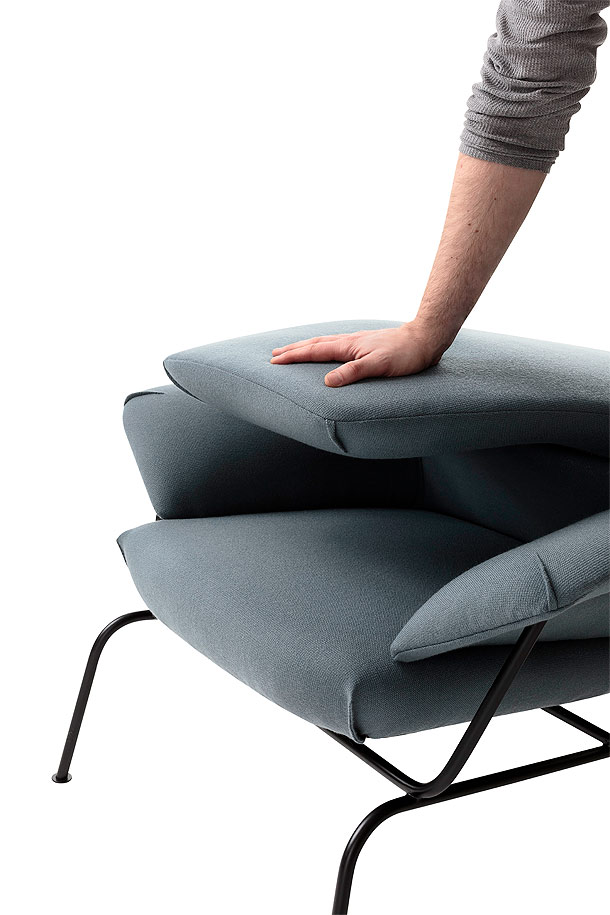 Sobre One Nordic Furniture Company:
One Nordic Furniture Company es una firma finlandesa de muebles y accesorios de destacados diseñadores nórdicos y de otros profesionales internacionales que aportan su propio punto de vista sobre el diseño nórdico. Su principal canal de distribución es su tienda online. One Nordic fue fundada por Joel Roos y el equipo de Form Us With Love está a cargo de la dirección creativa.
One Nordic Furniture Company en IM
Información e imágenes facilitadas por One Nordic Furniture Company
You might also like