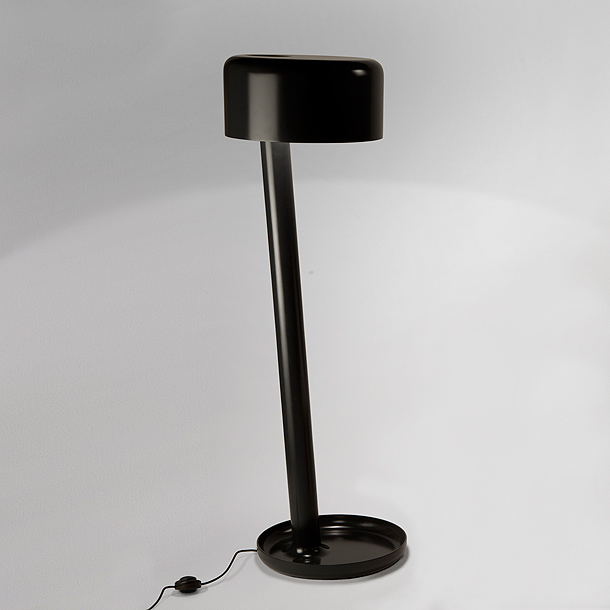 El diseñador alemán Werner Aisslinger debutó en el catálogo de B.Lux con Tree Series, una lámpara de líneas orgánicas con una pantalla vaciada irregularmente realizada con una única pieza de aluminio. La segunda colaboración entre Aisslinger y la empresa vasca se llama Hoodie y pertenece, al igual que Tree Series, a la línea Deco.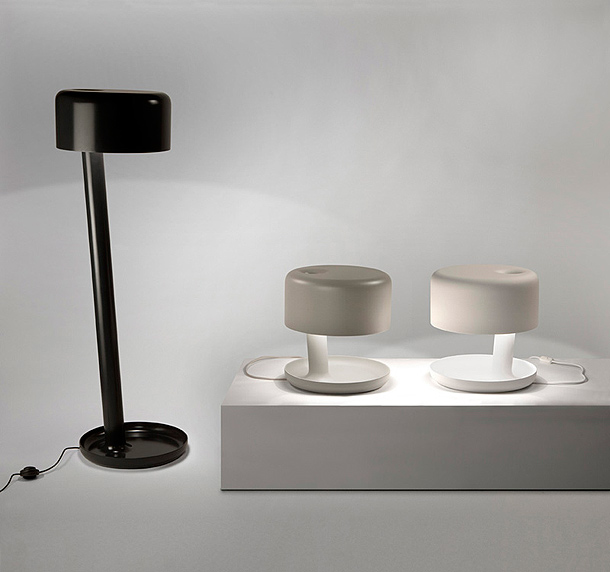 Esta nueva familia de luminarias, formada por lámpara de sobremesa, pie y aplique, evoca el diseño de los años 60 con una línea moderna de formas suavemente redondeadas. La colección parte de la versión de sobremesa que, además, cuenta con un valor añadido: el pie puede utilizarse como una bandeja donde depositar pequeños objetos. Su agradable personalidad se ve reforzada por la cálida luz que emite: Hoodie proporcionar un tipo de iluminación indirecta y la propia base actúa como reflector.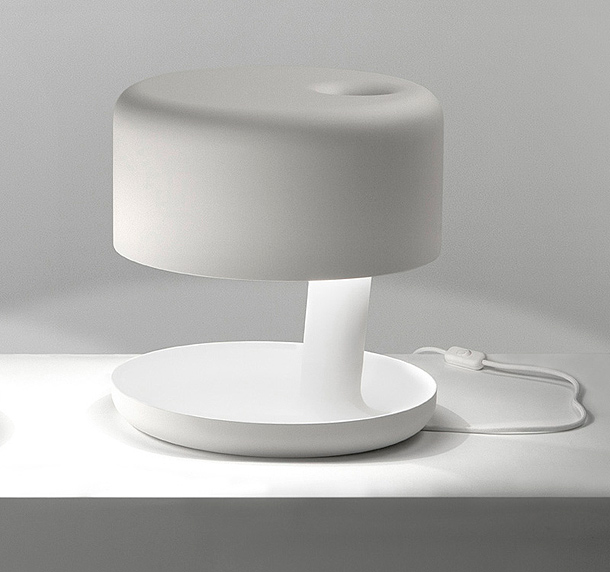 Las tres versiones de la luminaria de Aisslinger están disponibles en tres colores: blanco, beige y negro, lo que facilita su combinación con otras gamas cromáticas. Hoodie de sobremesa y de pie incorporan cables textiles del mismo color que la estructura  y están equipadas con dos lámparas fluorescentes de bajo consumo (E27). El aplique lleva un fluorescente circular T5 (2G x 13).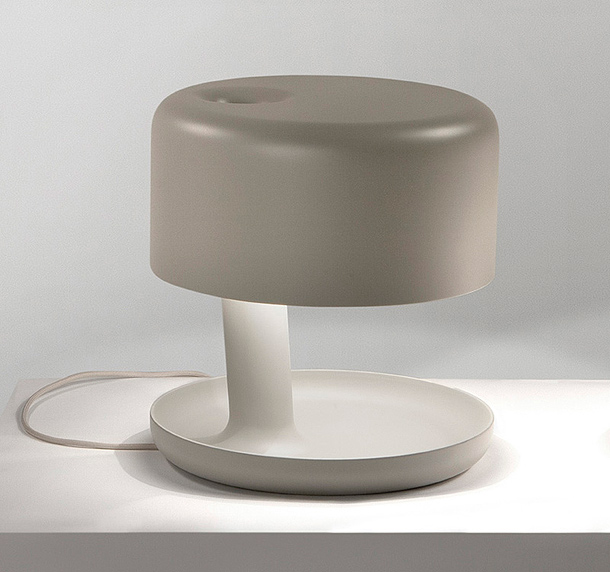 Sobre Werner Aisslinger:
Los trabajos del diseñador Werner Aisslinger, nacido en 1964, se han caracterizado por su interés en la investigación que ha llevado a los campos del diseño industrial y la arquitectura.  Le gusta el uso de las últimas tecnologías y ha contribuido a introducir nuevos materiales y técnicas en el mundo del diseño de producto como la colección Soft Cell para Zanotta, realizada en "tecnogel",  o la silla Juli para Capellini que fue la primera pieza de mobiliario en utilizar un nuevo tipo de espuma llamada "espuma integral de poliuretano".
Su trabajo ha sido recompensado con diversos premios -desde el Compasso d'Oro hasta el Design Prize of the Federal Republic of Germany, el Red Dot Award o el FX Award en Gran Bretaña-. Su conocido proyecto Loftcube se ha convertido en una de las casas modulares transportables sobre la que más se ha discutido en los últimos años.
Su obra se exhibe en las colecciones permanentes de museos internacionales como el Museo de Arte Moderno (MoMA) y el Metropolitan Museum de Nueva York, el French Fonds National d'Art Contemporain, el Museum Neue Sammlung de Munich y el Vitra Design Museum en Weil am Rhein (Alemania). Werner Aisslinger, que vive y trabaja en Berlín, ha diseñado muebles para firmas como Cappellini, Zanotta, Magis, Porro y Vitra. Además, trabaja en el diseño de productos y proyectos arquitectónicos con marcas como Interlübke, Mercedes-Benz, Adidas, Berlín-IC, Polo Marc'o, Saphire Bombay, FSB, Thonet, Flötotto, Berker, Hugo Boss…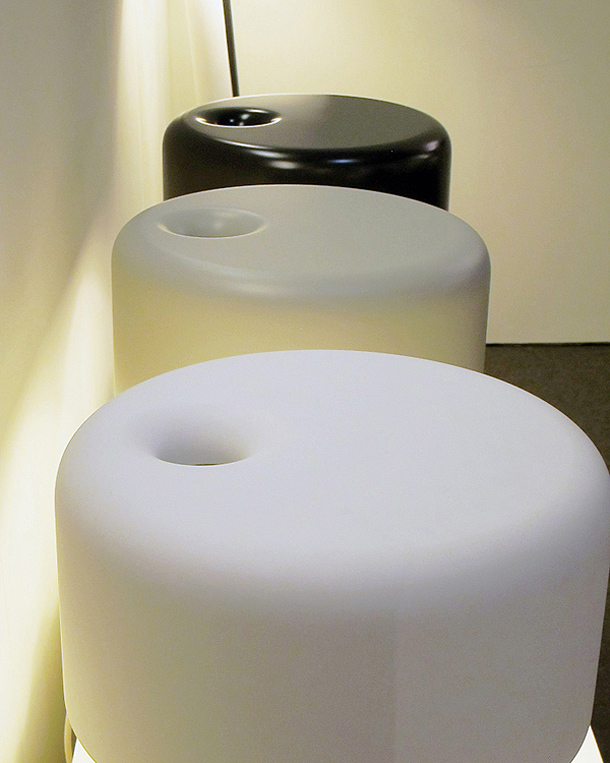 Sobre B.Lux:
El Grupo B.Lux (B.Lux y Vanlux) nace en 1980, en forma de cooperativa en Bizkaia (España), aunque B. Lux y Vanlux no se constituirían como tales hasta 1989. Ya a principios de los años 80, inicia su aproximación al mundo del diseño con el Belux System de Guillermo Capdevila y, en 1987, comienza su colaboración con el diseñador Jorge Pensi (las luminarias Regina y Olimpia fueron las primeras en aluminio pulido del mercado).
Paralelamente, empieza su expansión a nivel internacional. Recientemente, se ha producido otro punto de inflexión con el lanzamiento de dos nuevas líneas de producto, formadas por luminarias de exterior (Urban) y técnicas (Tech), que se suman a la ya existente serie decorativa (Deco).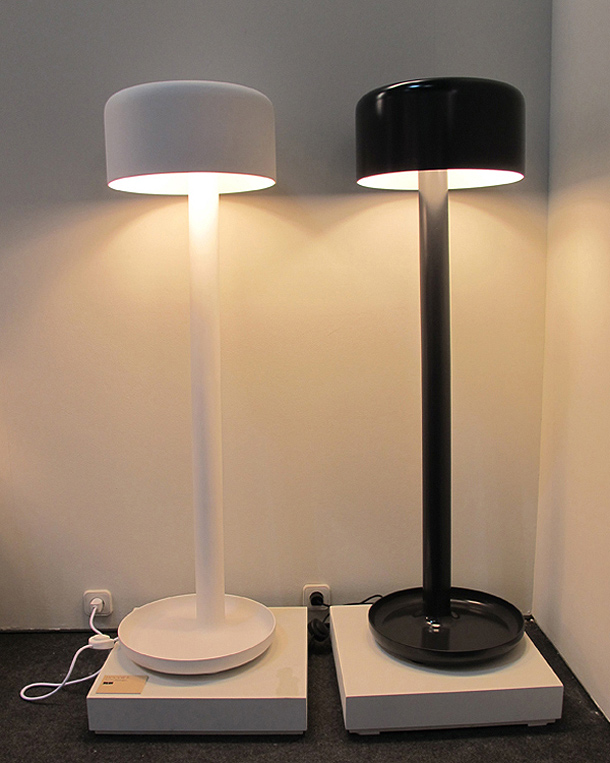 Información facilitada por B.Lux y en la web de Werner Aisslinger. Imágenes facilitadas por B.Lux
You might also like