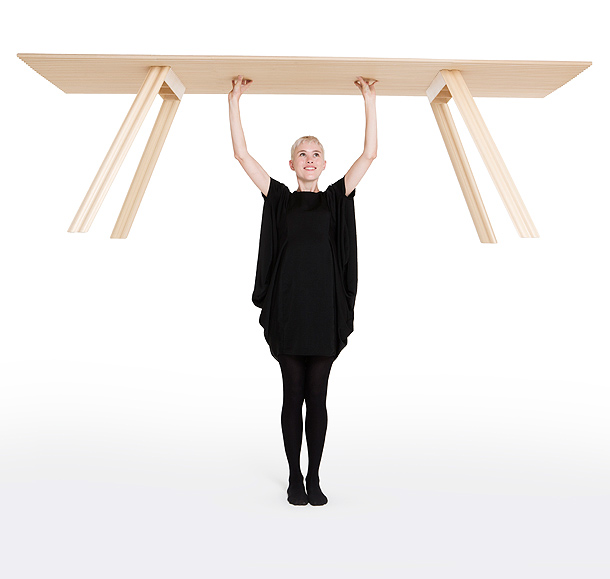 Fruto de la investigación, el diseñador Benjamin Hubert ha diseñado la mesa de madera más ligera del mundo como parte de un proyecto de investigación  sobre construcciones ligeras. La mesa, a la que ha puesto por nombre Ripple (rizado), mide 2,5 m de largo y uno de ancho, y pesa sólo nueve kilos. Fabricada utilizando entre un 70-80% menos de material que en una mesa tradicional de madera, Ripple puede ser montada y transportada por una única persona.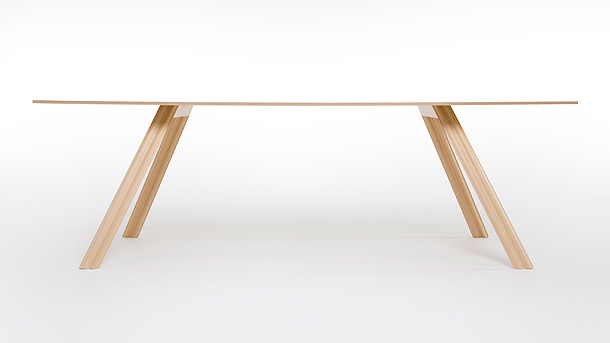 A pesar de su apariencia liviana, la mesa tiene una gran resistencia que se consigue gracias a un innovador proceso de producción con madera contrachapada ondulada para muebles, que ha sido desarrollada por el diseñador junto al fabricante canadiense Corelam.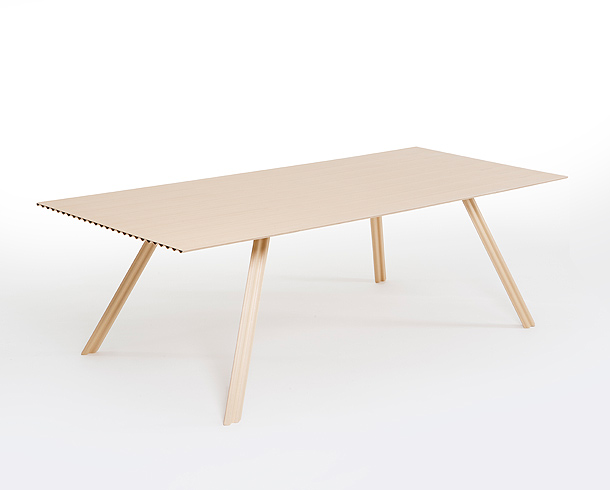 Ripple está  realizada con tres chapas de madera contrachapada de abedul de 0,8 mm, un tipo de material existente sólo en Canadá donde se fabrica la mesa. Esta madera es la misma que se utilizó en la fabricación del avión Hughes H-4 Hercules, diseñado y construido por la compañía Hughes Aircraft de la cual era dueño el magnate y director de cine Howard Hughes. La resistencia del material en combinación con el proceso de laminación permite que el borde de Ripple sólo mida 3,5 cm.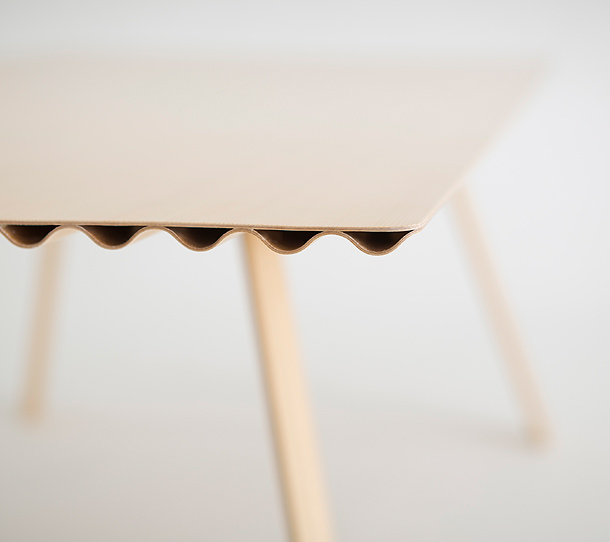 Formalmente, Ripple utiliza un lenguaje formal minimalista.  La superficie superior de la mesa es de madera acanalada recubierta por una plancha plana y las patas en forma de A son una construcción tipo sandwich de dos capas de madera contrachapada corrugada.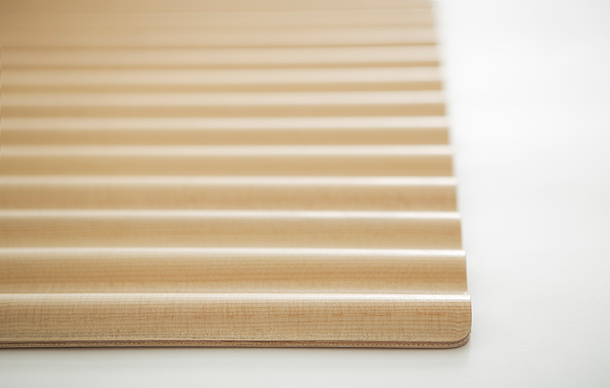 Ripple se presentó en la tienda Aram durante  el London Design Festival como parte de la exposición individual de Benjamin Hubert, «Antecedents».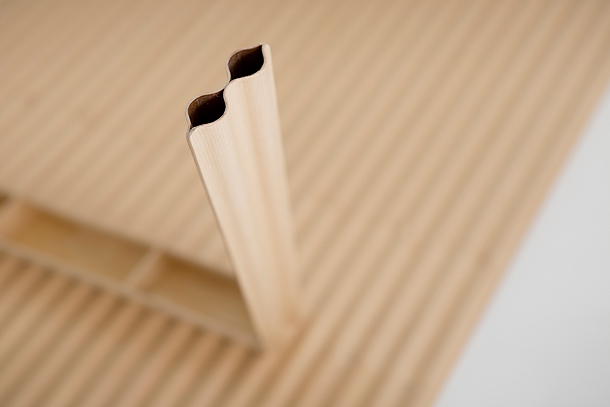 Sobre Benjamin Hubert:
El diseñador Benjamin Hubert se graduó en Diseño Industrial y Tecnología en Loughborough University. Después de adquirir experiencia en varias consultorías de diseño de renombre como Seymour Powell, DCA y Tangerine, fundó el estudio que lleva su nombre, en 2009,  en North East London.  Durante este periodo, trabajó con multinacionales como Nike, Samsung, LG, Mamas and Papas, Coca-Cola y Eurostar.
Actualmente, Benjamin Hubert lidera un equipo de diseñadores industriales que trabajan en una amplia gama de sectores, incluyendo mobiliario, iluminación, productos de consumo, instalaciones arquitectónicas y dirección de arte. Hubert trabaja a nivel internacional en una amplia variedad de mercados, incluyendo Europa, Asia, Australia, Brasil y Estados Unidos. 
El estudio también ha recibido diferentes y prestigiosos premios incluyendo: Diseño del Año (British Design awards 2010), Mejor Producto (100% design/Blueprint awards 2009) y EDIDA International Young Designer of the Year 2010, entre otros.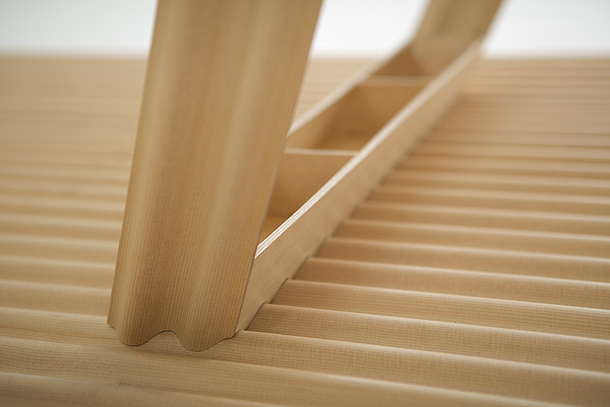 Información e imágenes facilitadas por Benjamin Hubert
You might also like