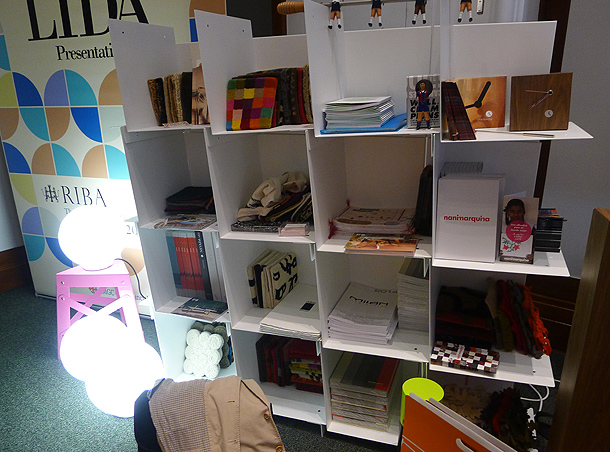 Diseño español en el RIBA:
Del 20 al 22 del pasado mes de mayo, tuvo lugar en Londres la quinta edición de la Clerkenwell Design Week en la que participaron 32.300 personas. Para conmemorar estos primeros cinco años de vida, sus organizadores quisieron celebrarlo convirtiéndola en un escaparate de espectáculos callejeros, talleres y sobre todo con la presentación de una serie de nombres, tanto establecidos como emergentes, del mundo del diseño y de la arquitectura.
Aprovechando esta importante exhibición, la agencia británica Lifestyle & Interior Design Agency (LIDA), que representa a algunas de las mejores marcas de diseño español en Inglaterra e Irlanda,  llevó a cabo una muestra paralela en The Royal Institute of British Architects (RIBA) para promocionar a sus clientes en Londres. La exposición, donde nos atendió amablemente la representante de la agencia Mercè Jané-Heidsiek, agrupó a compañías de diferentes sectores.
Dentro del mundo del mobiliario de diseño contemporáneo estaban la firma Cármenes, que acudió con su colección Afrika de Jorge Pensi, galardonada con el International Innovation Award 2013, y la empresa vasca Treku, que presentó su mesa Belharra diseñada por Jean Louis Iratzoki. En una línea más clásica, estaba Guadarte, que cuenta además con complementos e iluminación.
De este último sector, también estuvieron presentes Milán Iluminación, una empresa con una trayectoria profesional de medio siglo, con las lámparas de pie MLN-3 y MLB Bat, ambas de Jordi Jané,  y Tunds, que cuenta en su catálogo con dos iconos:  Disa y Cister, del arquitecto José Antonio Coderch.
Dando vida a la moqueta, las alfombras de nanimarquina y, entre ellas, la que los hermanos Bouroullec diseñaron para la firma catalana, Losanges, y una de sus más nuevas colecciones: Rabari, del estudio Doshi Levien (Nipa Doshi y Jonathan Levien).
No faltó el toque más informal de la mano de RS Barcelona con sus famosos e internacionales futbolines, que en esta ocasión presentaba una original retro-barbarcoa portátil en forma de maleta.
Entre las empresas más jóvenes, se encontraba Tothora, una firma fundada por Josep Vera en 2012, especializada en relojes decorativos de estética minimalista, realizados principalmente en madera.
_______________________________________________________________________________________
Las imágenes: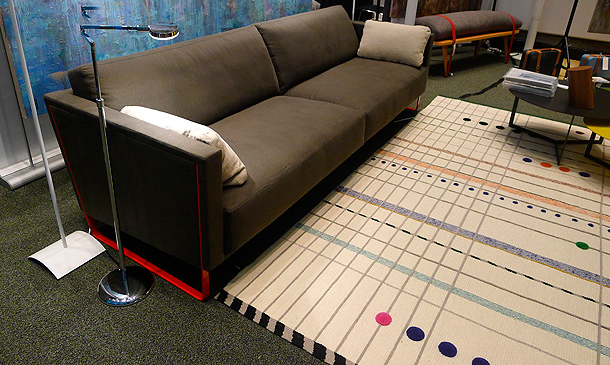 Lámpara de pie de Milán Iluminación, sofá tapizado de Cármenes y alfombra de nanimarquina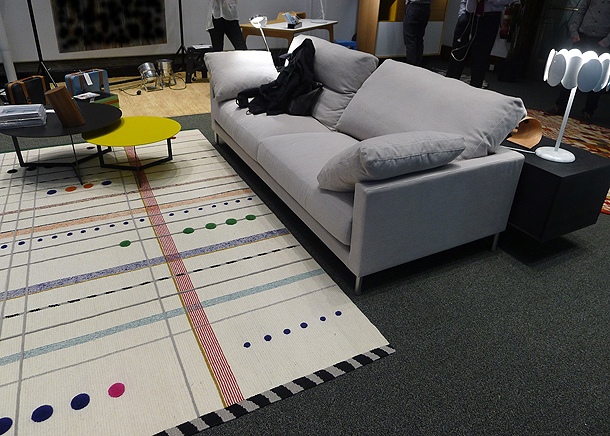 Alfombra de nanimarquina, mesas de centro de Treku, sofá de Cármenes y lámpara de mesa de Milán Iluminación
La exposición se celebró en una sala del Royal Institute of British Architects (RIBA)

Banco On the Road de RS Barcelona, diseñado por Stone Designs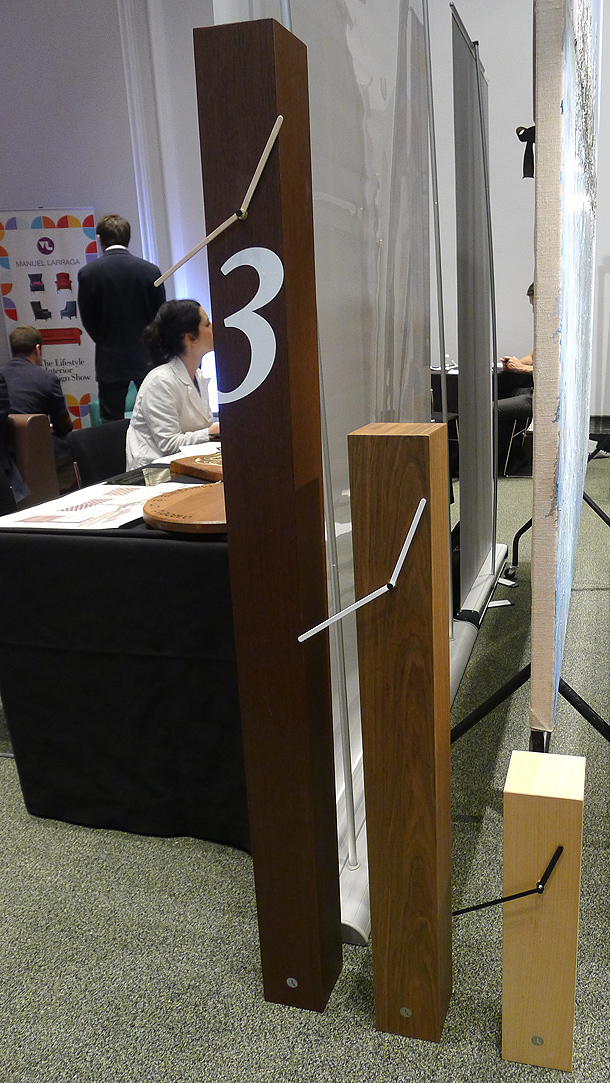 Relojes en madera de Tothora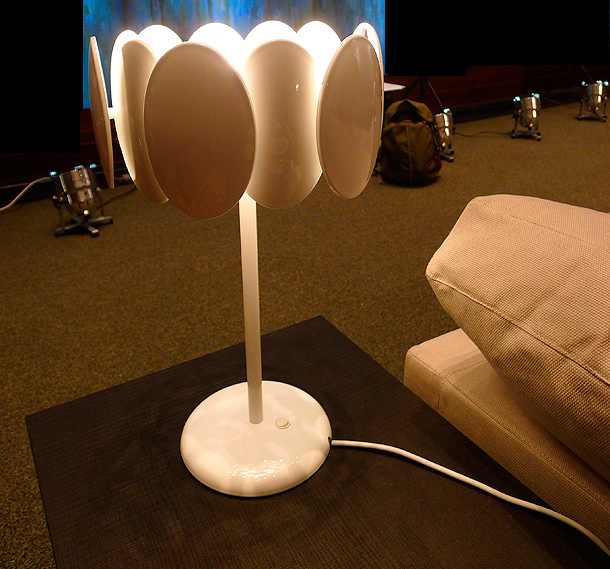 Lámpara Obolo de Milán Iluminación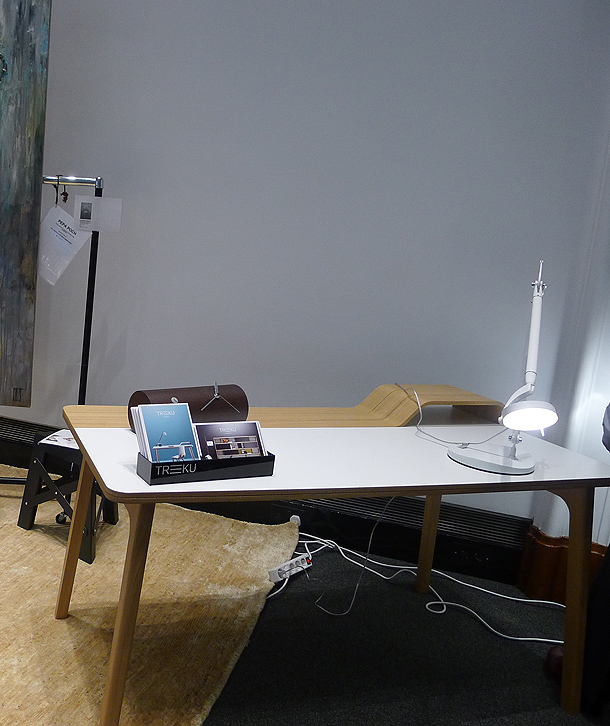 Mesa Belharra de Treku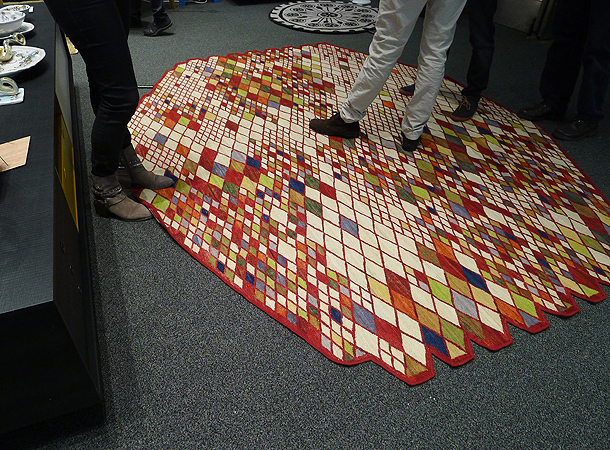 Alfombra Losanges de los hermanos Bouroullec para nanimarquina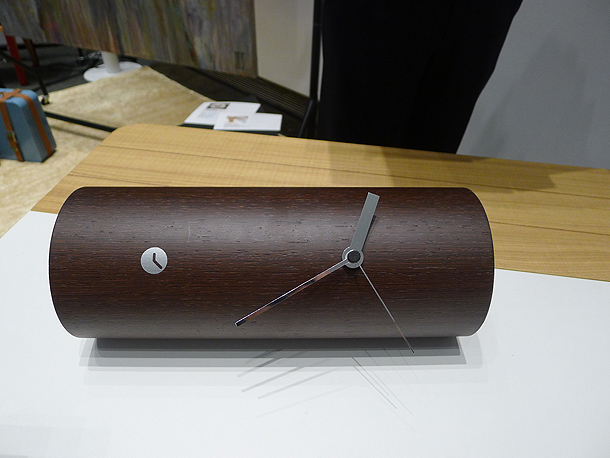 Reloj de la joven firma Tothora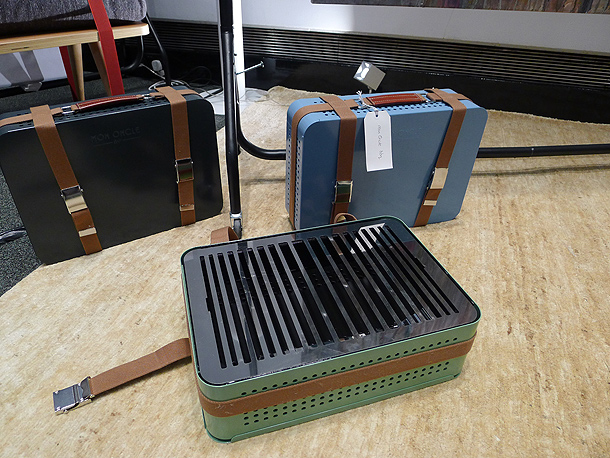 Mon Oncle, una divertida barbacoa portable de Rs en homenaje a la famosa película de Jacques Tati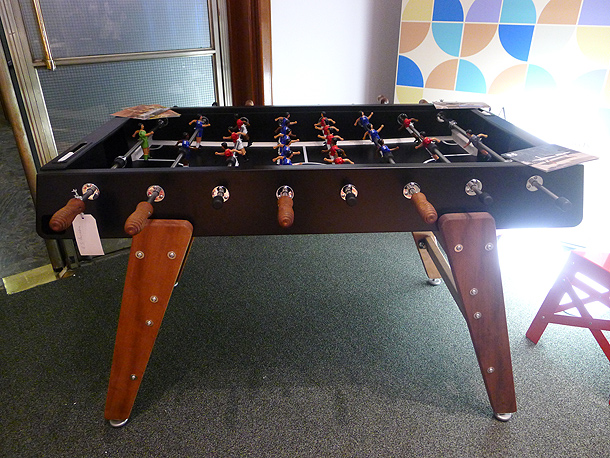 Uno de los conocidos futbolines de RS. Fotografías: Ester Escales

You might also like