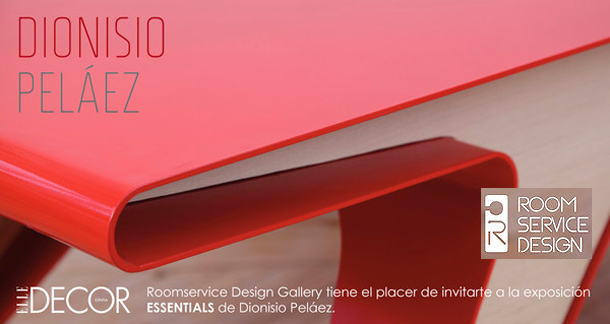 Essentials:
El pasado 25 de noviembre, tuvo lugar en el espacio RoomService Design Gallery la inauguración de «Essentials», una exposición dedicada al interiorista y diseñador Dionisio Peláez. En la muestra, abierta hasta el próximo 9 de enero de 2015, pueden contemplarse una selección de sus últimos diseños como la mesita Discordia, la librería Bee y la mesa Greko que comparten espacio con piezas de renombrados diseñadores como Piet Hein Eek, Weltevree y Tonone, entre otros.
El día de la inauguración, tuvo lugar un Designer's Talk en el que participaron el propio Dionisio Peláez; Marta Riopérez, directora de Elle Decor España; Mónica Piera Miquel, doctora en Historia del Arte y presidenta de la Asociación para el Estudio del Mueble; y Nuria Coll, directora de RoomService.
Durante el encuentro, se conversó sobre la singularidad de las piezas del diseñador y sobre la idea del mobiliario de autor. Mónica Piera destacó la estética de las piezas expuestas, que combinan la funcionalidad necesaria con siluetas inesperadas, produciendo objetos que se encuentran en el límite entre escultura y mobiliario. Marta Riopérez habló sobre la relevancia del diseño hecho a medida y sobre los retos asociados que conlleva pensar piezas para un cliente particular, donde convergen el gusto personal y la necesidad de resolver un problema funcional específico.
Por su parte, el diseñador remarcó el importante papel de los artesanos, haciendo que las obras tengan un seguimiento más personalizado y cuidadoso que el reciben en la producción industrial.
RoomService Design Gallery:
C/ Dels Àngels, 16.
08001 Barcelona.
Lunes a viernes:  10.00 a 14.00 horas y 16.00 a 19.00 horas.
T. +34 933 021 016.
_______________________________________________________________________________________
Las imágenes: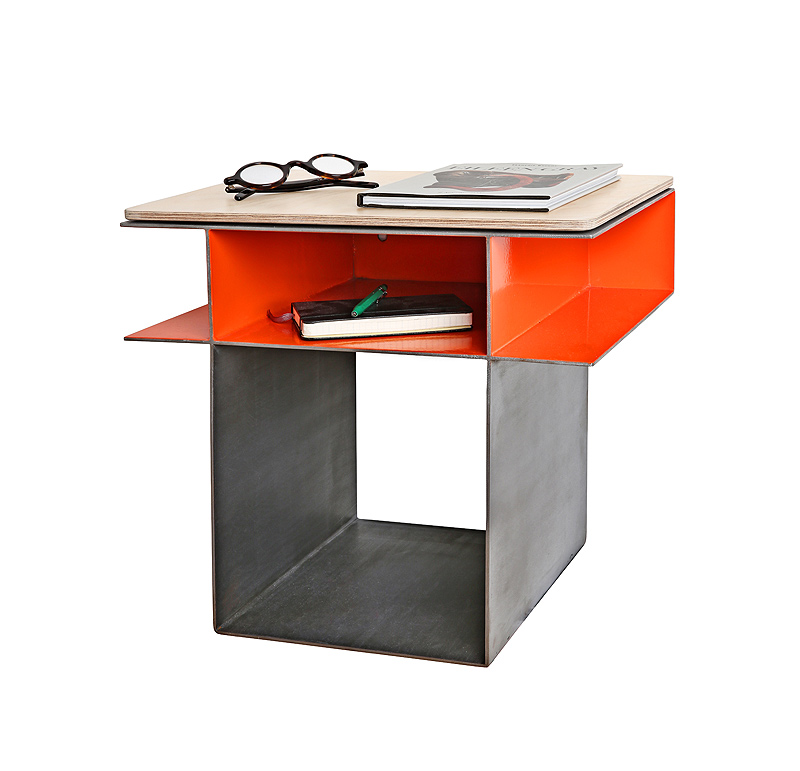 Mesita de noche Discordia, de hierro chorreado a la arena y lacado en su parte central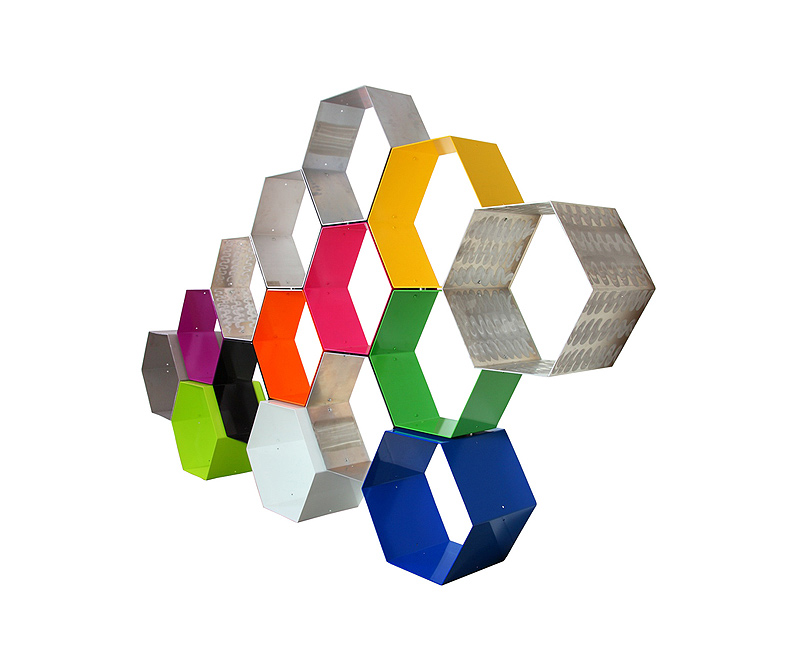 Librería Bee de aluminio plegado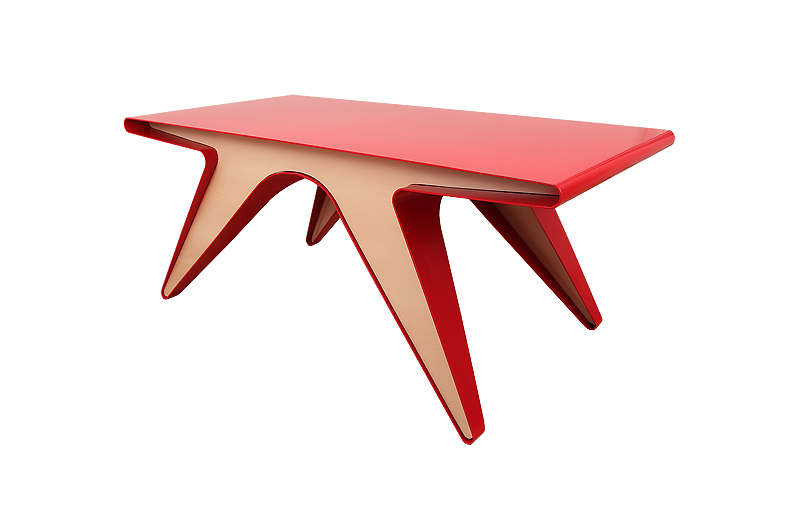 Mesa Greko en aluminio lacado rojo y madera de la haya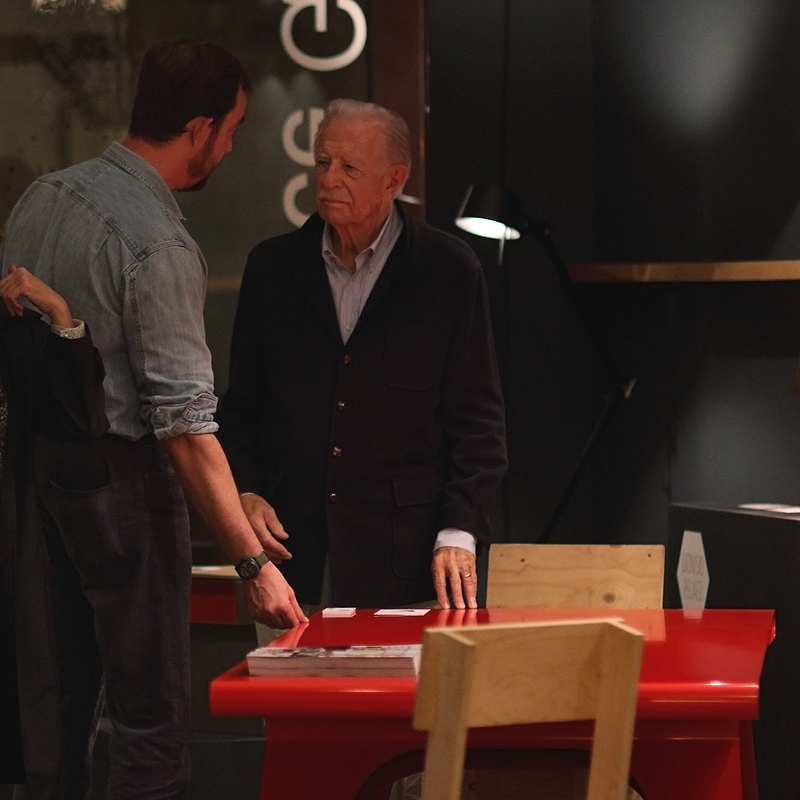 Los diseñadores Dionisio Peláez (de espaldas) y André Ricard
_______________________________________________________________________________________
Sobre Dionisio Peláez: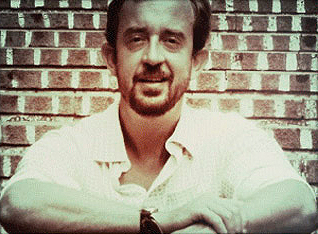 Dionisio Peláez (Barcelona, 1967) es arquitecto de interiores y diseñador, formado en las aulas de IADE, Instituto Europeo de Diseño, Vitra y Saint Martins University of the Arts of London.
Sus piezas son producto de un desafío planteado por un cliente particular, que busca exclusividad y un diseño a medida. Su proceso de creación parte de la necesidad de resolver un problema funcional específico del cliente, pero también busca responder a sus propias inquietudes estéticas, resultando muebles personalizados, dotados con su estilo y que reflejan lo que le inspira. Piezas que aúnan lo funcional y lo emocional.
_______________________________________________________________________________________
Sobre RoomService Design Gallery:
RoomService Design Gallery es un espacio dedicado a promover las últimas tendencias en diseño contemporáneo, ubicado en el corazón de Barcelona, en el barrio del Raval, al lado del MACBA y el CCCB. El espacio se inauguró, en el año 2007, con la idea de acercar el reputado diseño holandés y, al mismo tiempo, promover algunos de los diseñadores nacionales.
Está concebido como un espacio de exposición a modo de galería, en el que se exponen muestras periódicas de piezas de destacados diseñadores internacionales, con una misma filosofía basada en el culto al diseño artesanal y la sensibilidad con los materiales.
Desde diciembre de 2012, parte de su colección también puede adquirirse por Internet.
_______________________________________________________________________________________
Información e imágenes facilitadas por RoomService Design Gallery
You might also like