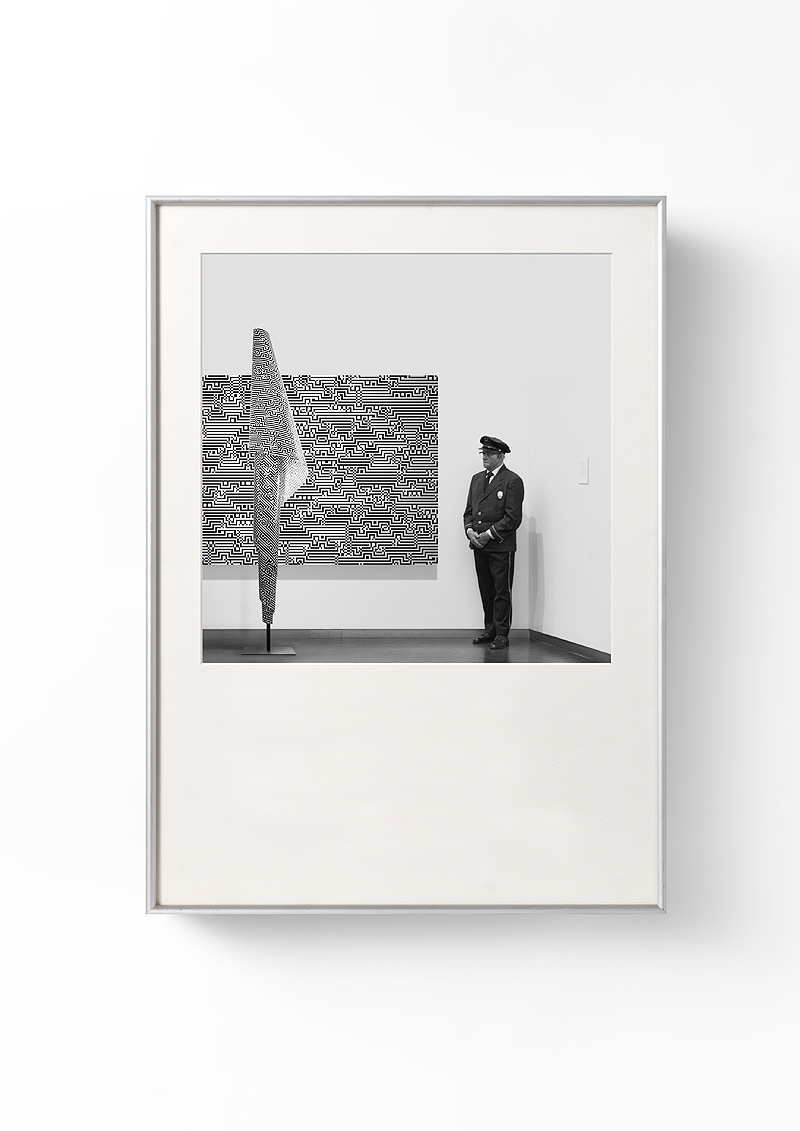 Metalarte by:
Metalarte estrena, dentro de su nuevo catálogo, la categoría Metalarte by. Con ella inicia una serie de colaboraciones con artistas gráficos que «actuarán» sobre algunas de las piezas más emblemáticas  de la firma de iluminación barcelonesa.
La primera de estas actuaciones es la que ha llevado a cabo Cristian Zuzunaga sobre la lámpara de pie Alta Costura, diseñada originalmente por Josep Aregall, que está a punto de celebrar primeros 25 años de vida.
El diseñador barcelonés descubrió la belleza que se esconde en lo micro cuando era estudiante de biología. Descomponer imágenes en sus partes infinitesimales, para convertirlas en patrones y sistemas, se acabó convirtiendo en la seña de identidad de su trabajo.
En este caso, el resultado es un homenaje al hipnótico Optical Art en una edición limitada de tan sólo 25 lámparas, estampadas artesanalmente por el propio autor en el taller de serigrafía y que llevan su firma. Además, casi de modo excepcional, este maestro del color ha trabajado sólo con el blanco y el negro sobre un lienzo de 3 x 1 m.
_______________________________________________________________________________________
Las imágenes: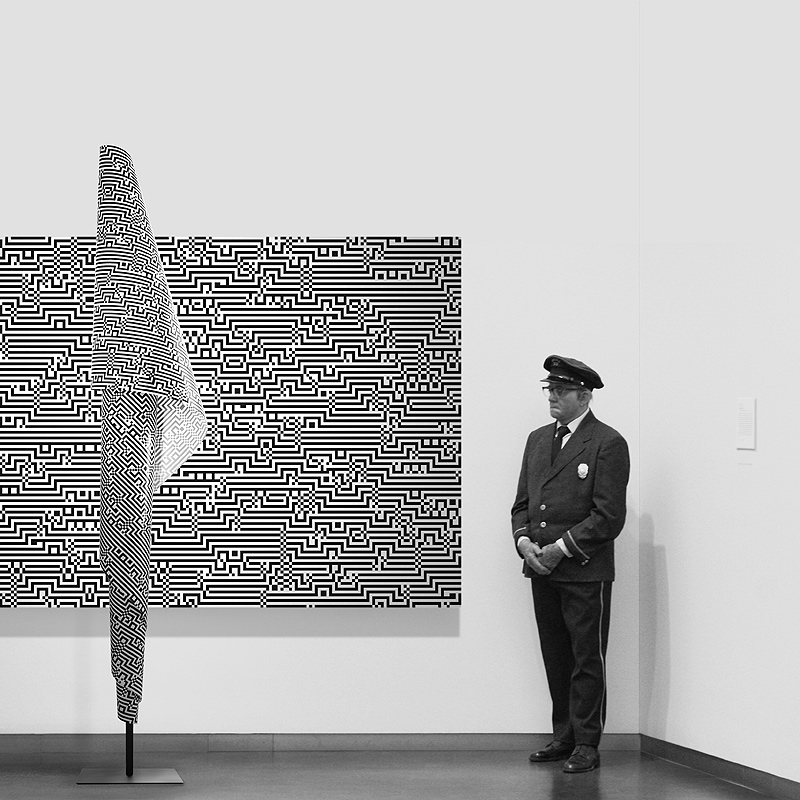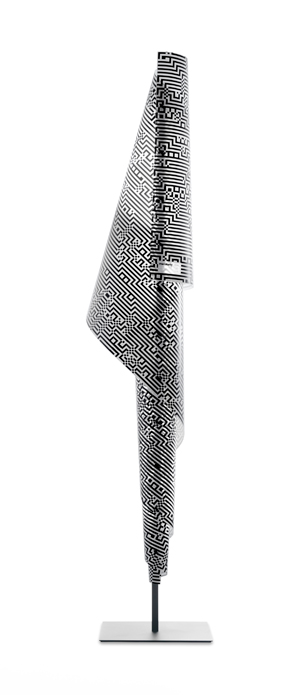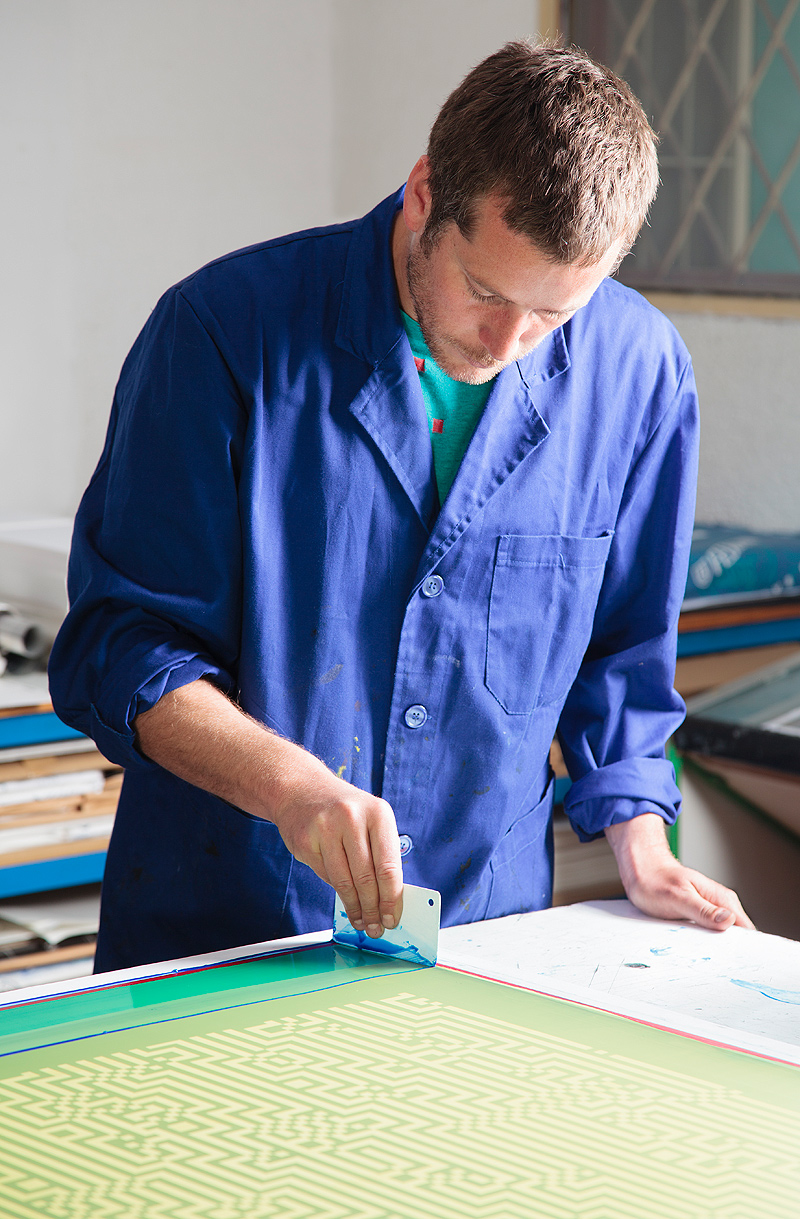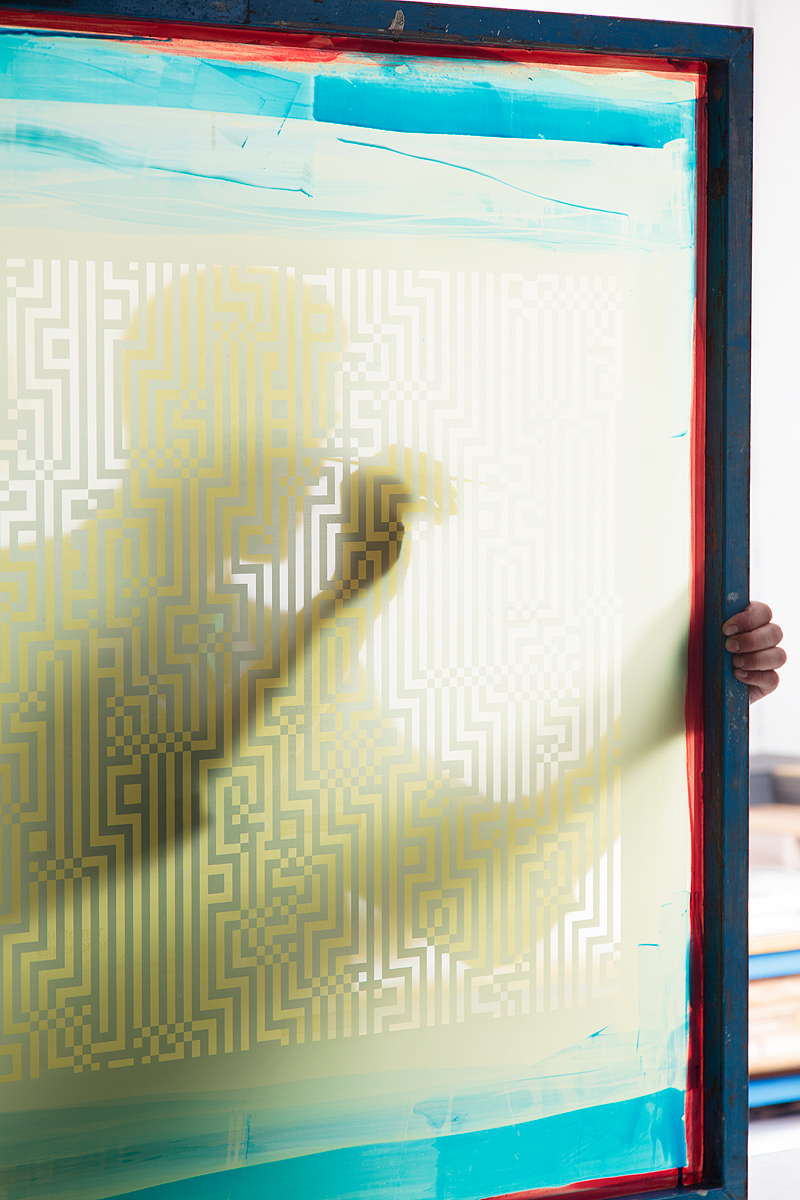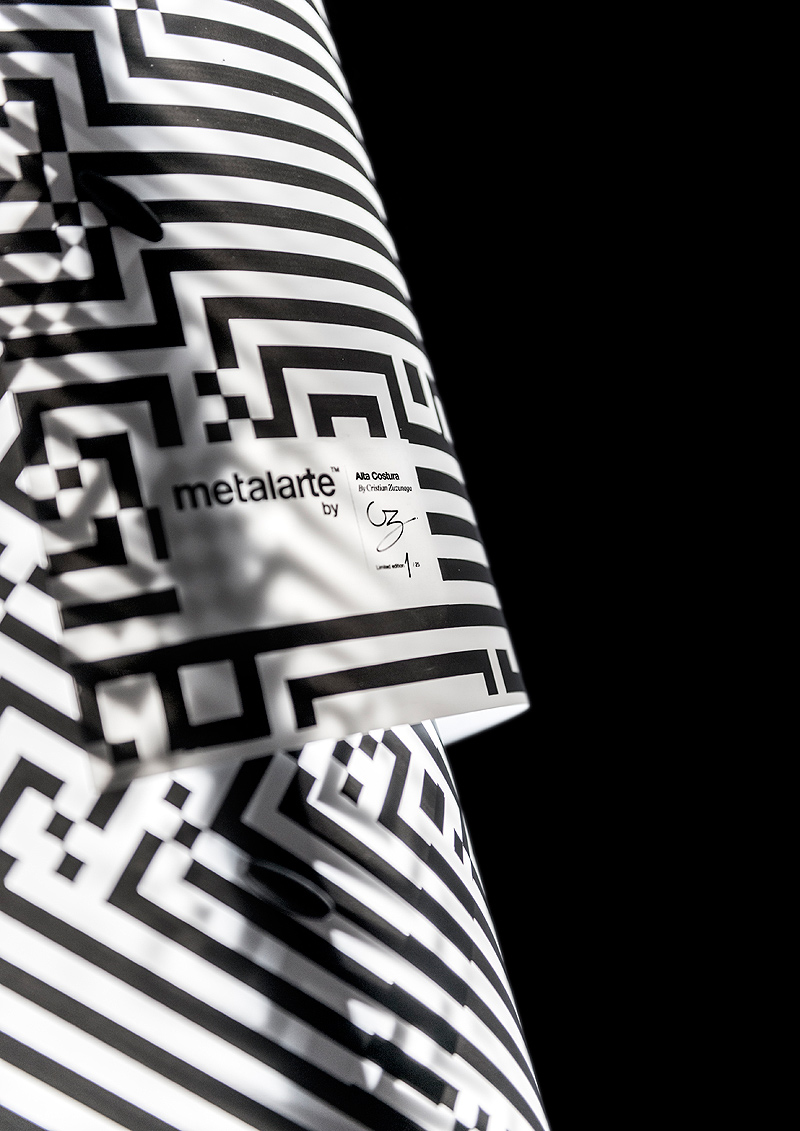 _______________________________________________________________________________________
Sobre Cristian Zuzunaga: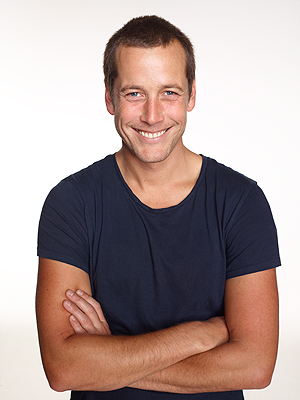 De madre catalana y padre peruano, Cristian Zuzunaga nació en Barcelona, en 1978. Su formación multicultural le inculcó un fuerte sentido de la curiosidad y el deseo de explorar el mundo. Durante los últimos 13 años, ha vivido y trabajado en Londres, donde estudió Diseño Gráfico y Tipografía en el London College of Communication, estudios que complementó con un Master en el Royal College of Art. En la actualidad, divide su tiempo entre la ciudad londinense y la Ciudad Condal.
El trabajo de Zuzunaga incluye el diseño de impresión, tipografía, fotografía, escultura, textiles y mobiliario. En lugar de centrarse en una forma de expresión, elige la más adecuada para cada obra. También explora el uso del color como un medio para evocar emociones y contrarrestar las maneras negativas de ver y de pensar, aludiendo con ello a los valores terapéuticos del cromatismo.
El diseñador está influenciado por la arquitectura y el entorno urbano, la filosofía oriental y occidental, la alquimia, la antropología, la sociología, la psicología de Carl Gustav Jung y, en particular, por su concepto de la individuación del alma: un proceso de integración psicológica por el que el inconsciente es traído a la consciencia para ser asimilado por toda la personalidad.
Durante los últimos años, el trabajo de Zuzunaga ha llamado especialmente la atención por el uso del píxel aplicado en diferentes productos textiles como alfombras, telas y cojines.
_______________________________________________________________________________________
Sobre Metalarte:
Metalarte es una empresa de Barcelona de lámparas de diseño, cuya trayectoria arranca en 1932. En sus inicio, la firma se dedicaba a la metalización e iluminación por encargo. Tras terminar la II Guerra Mundial, empezó a centrar su actividad en la fabricación de iluminación decorativa.
Desde entonces, ha mantenido un crecimiento progresivo siendo considerada hoy en día pionera en diseño de iluminación en España. Entre sus colaboradores se encuentran nombres de la talla de André Ricard, Josep Lluscá, Toni Arola, Jaime Hayon, Lievore Altherr Molina o Mario Ruiz, entre otros.
_______________________________________________________________________________________
Información e imágenes facilitadas por Metalarte y en la web de Cristian Zuzunaga
You might also like