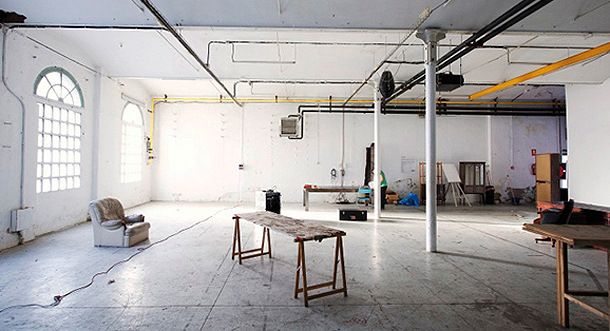 DEMO: Explorando nuevos procesos de creación:
Los sábado del 31 de enero al 28 de febrero, el centro de producción e investigación de artes visuales Hangar, en Barcelona, acogerá una de las actividades que tendrán lugar dentro de la nueva edición de «DEMO. Explorando nuevos procesos de creación». Este ciclo de actividades, centrado en el ámbito de diseño de producto, se estructura alrededor de lo experimental, la colaboración entre lo industrial y lo artesanal, lo compartido y lo desconocido. En esta ocasión, el ADI-FAD organizará un workshop sobre el tema «Internet of Things».
La expresión «Internet de las Cosas» o «Internet of Things» se utiliza para denotar la conectividad avanzada de objetos cotidianos, dispositivos, sistemas y servicios. Esta conectividad integrada en las cosas, con sistemas inteligentes capaces de hacerse cargo de complejas funciones perceptivas y cognitivas, es posible gracias a la integración de tecnología digital en los objetos y su conexión a la red.
El taller se plantea en cinco sesiones de trabajo, coordinadas por dos tutores especializados (Raúl Nieves y Jordi Canudas), que plantearán escenarios y guiarán a los participantes en la producción de sus propuestas. Estas sesiones de trabajo se complementarán con pequeñas presentaciones/ponencias de proyectos relacionados con el IoT.
El número máximo de participantes será 15 y, aunque no es necesario que tengan experiencia previa en programación-arduino-electrónica, deberán presentar un currículum vitae y dos proyectos recientes para evaluar su perfil.
DEMO: Workshop «Internet of things»:

Sábados 31 de enero y 7, 14, 21 y 28 de febrero.
Las inscripciones se cerrarán el día 24 de enero. Es imprescindible reservar plaza.
Localización: Hangar. Centro de producción y investigación de artes visuales.
Emilia Coranty, 16.
08018 Barcelona.
Encuentra más información sobre DEMO aquí o bien contacta con [email protected]
You might also like