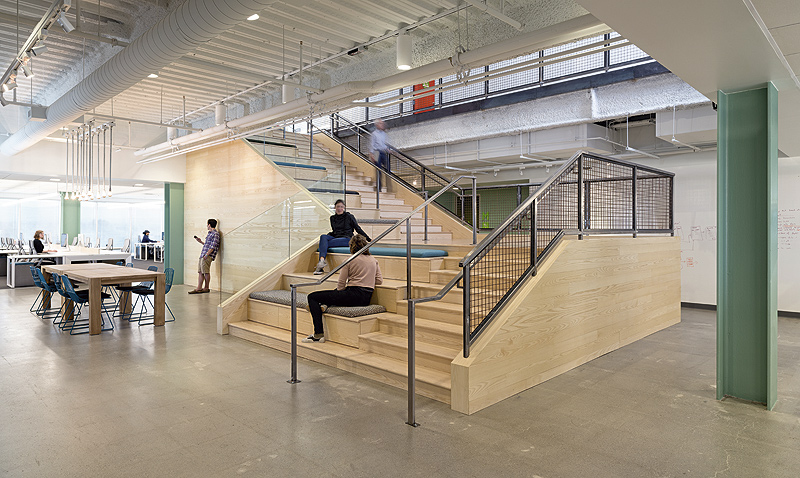 Oficinas de Evernote, en Redwood City (California), por Studio O+A
Room. Inside contemporary interiors:
Nacho Alegre, Michael Boodro, Tony Chambers, Aric Chen, Frederico Duarte, Miles Kemp, Ko Matsubara, Jon Otis, Robert Thiemann y Alan Yau (prestigiosos críticos de interiorismo, profesionales y curators) han sido los encargados de seleccionar los 100 proyectos de diseño interior más destacados realizados, durante los últimos cinco años, en todo el mundo.
El resultado es el libro, editado por Phaidon, «Room. Inside contemporary interiors» que, a través de sus más de 400 páginas, ofrece una amplia variedad de interiores: concept stores, instalaciones artísticas, hoteles, habitaciones privadas, restaurantes,… representantes de la vanguardia del diseño de interiores. El libro es el último volumen de una serie de estudios llevados a cabo por Phaidon que identifican a 100 de los más avanzados profesionales de las formas más relevantes del arte.
Ordenado alafabéticamente por el diseñador, a cada espacio se le dedica cuatro página ilustradas con fotografías, presentaciones y diseños así como un texto, redactado por el especialista que ha elegido ese trabajo, donde se explican los motivos por el que ese proyecto ha impacto en el diseño de interiores contemporáneo.
El resultado es una actual muestra que representa lo mejor de la decoración de interiores en todo el mundo. Hay espacios interiores, efímeros e instalaciones entre los que se incluyen el Pabellón de Brasil en la Feria del Libro de Frankfurt del 2013 por T&T Proyectos; Rain Room, instalada por Random Internacional en la Galeria de Arte Barbican de Londres; y un comedor experimental temporal en la parte más elevada de un parking con numerosas plantas en el Este de Londres, que tardó tres semanas en construirse y sólo permaneció abierto durante tres semanas más.
Estructuras más permanentes y proyectos que incluyen el OHWOW Book Club, en Nueva York, una librería y galería de arte; la Cardboard Catedral del arquitecto Shigeru Band,  inaugurada en Nueva Zelanda dos años después del terremoto; el Atelier de Li Xiaodong en la Biblioteca de Liyuan (China); y el premiado café de Starbucks en Fukuoka (Japón), diseñado por Kengo Kuma y Asociados.
_______________________________________________________________________________________
Las imágenes: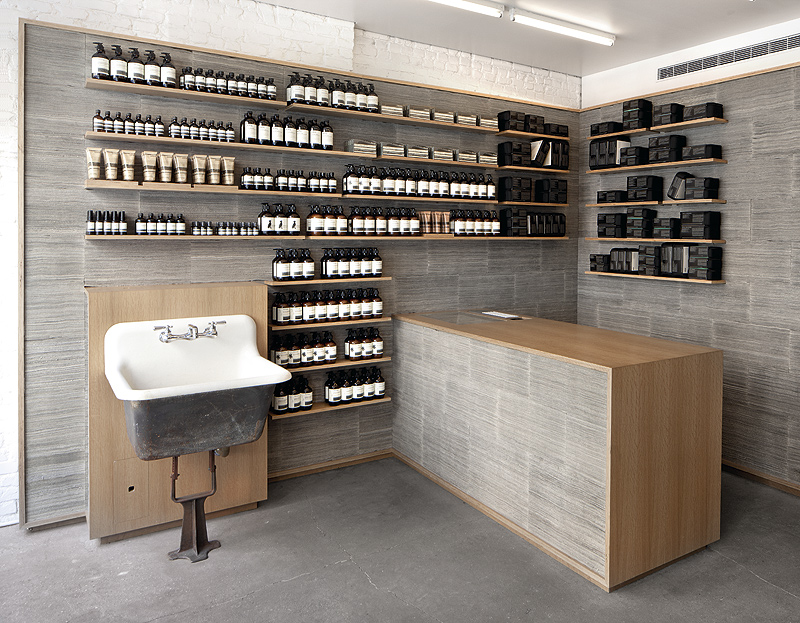 Tienda Aesop, en Nueva York, por el arquitecto Jeremy Barbour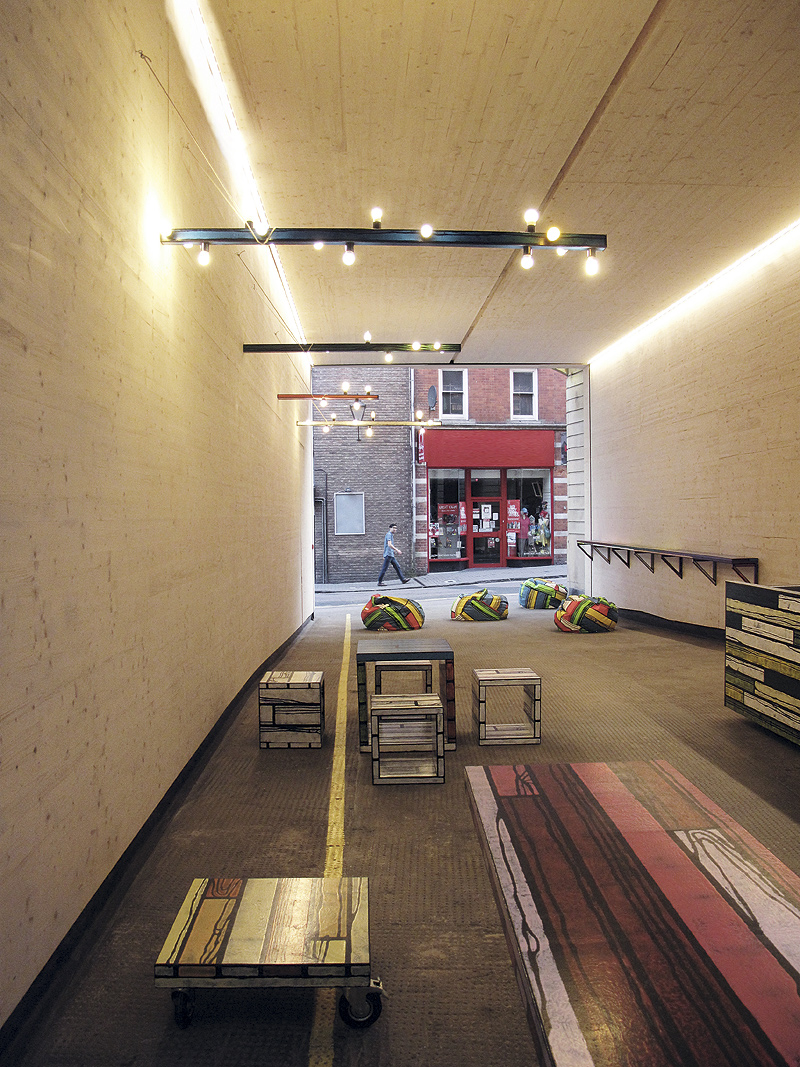 Modern Art Oxford – The Yard Gallery, en Oxford, por dRMM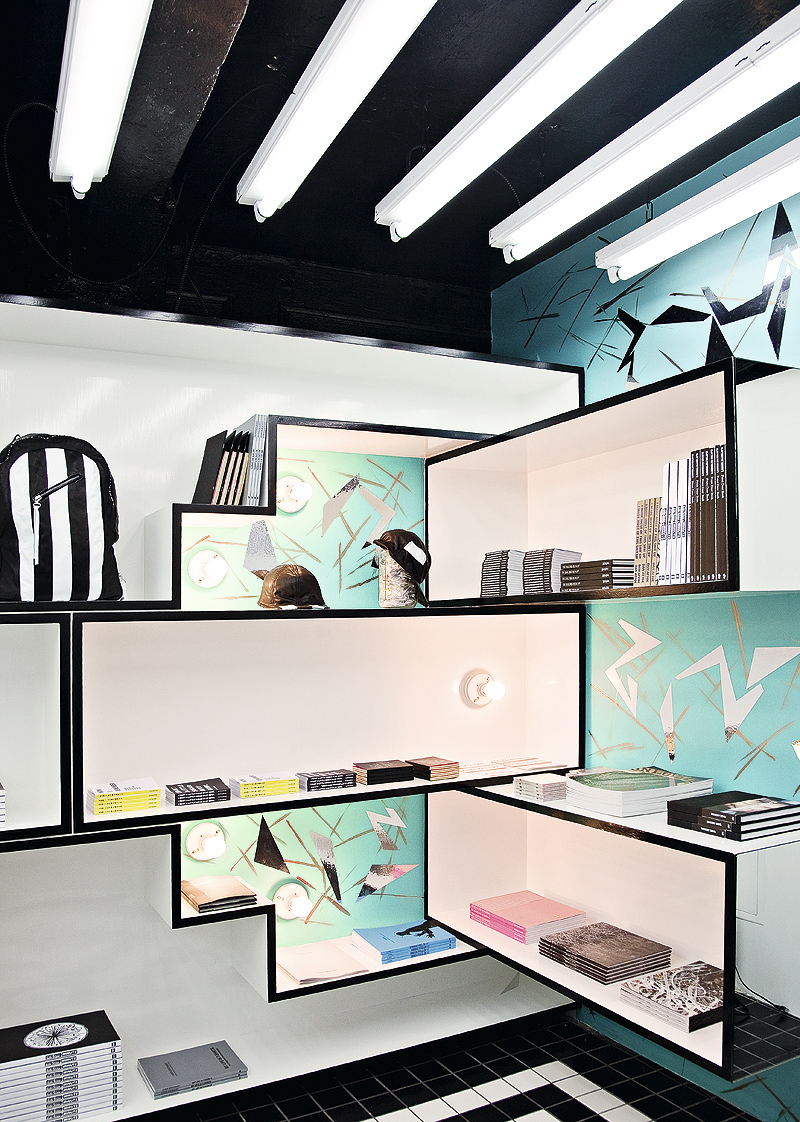 OHWOW Book Club, en Nueva York, del diseñador y arquitecto Rafael de Cárdenas (Architecture at Large)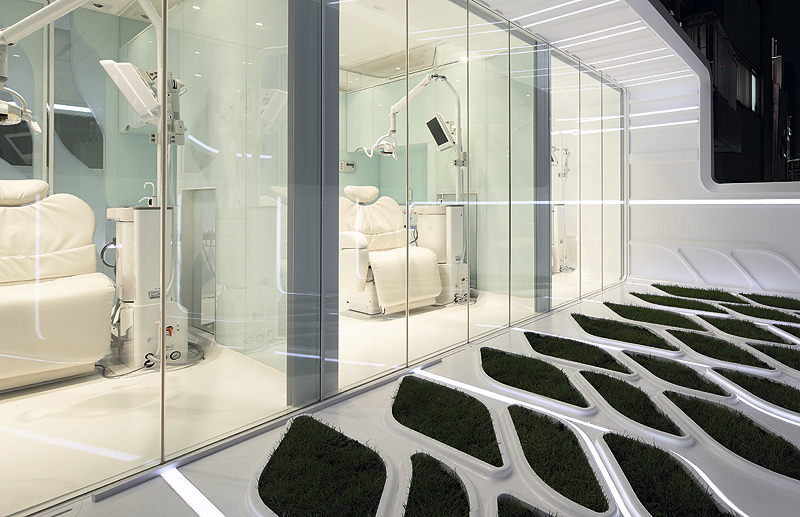 IWI Orthodontics, en Tokio, de Contemporary Architecture Practice (CAP)

_______________________________________________________________________________________
Los 10 expertos:
Nacho Alegre: co-fundador de la revista «Apartamento», una publicación bianual en inglés que se lee en 45 países. Se la ha llamado la revista de interiorismo más elegante del mundo.
Michael Boodro: editor jefe de la revista «Elle Decor». También ha ocupado cargos en editoriales como HG Magazine, Harper's Bazaar y GQ. Es el autor del libro «Dwellings: Living with Great Style» junto a los diseñadores de interiores Stephen Sills y James Huniford. Comenzó su carrera en el sector de las Bellas Artes. Licenciado por la Universidad de Yale.
Tony Chambers: editor jefe de la revista de diseño, moda y estilo de vida «Wallpaper». Comenzó su carrera como diseñador de portadas en el «The Sunday Times Magazine y, antes de trabajar en «Wallpaper» fue director de arte en la revista «GQ» de Condé Nast y consultor creativo en otros títulos de la misma editorial.
Aric Chen: es un escritor, crítico y restaurador especializado en diseño: colaborador en el «New York Times», «Wallpaper», «PINUP» y otras publicaciones. Fue el director creativo de la Beijing Design Week y, actualmente, es comisario de diseño y arquitectura en el M+museum, en Hong Kong, cuya apertura está prevista para el 2017.
Frederique Duarte: es un escritor portugués de diseño, comisario y conferenciante. Escribe para varias revistas internacionales, incluyendo el diario portugués «Público». Enseña regularmente en ESAD, Caldas da Rainha y en la Facultad de Bellas Artes de Lisboa. Es el co-autor del libro «Fábrica Proprio: The Design of Portuguese Semi-industrial Confectionery».
Miles Kemp: uno de los líderes en el campo de la arquitectura interactiva con más de dos décadas de experiencia en el sector diseño. Es el presidente de los premios Variate Labs cuyos productos abarcan robótica, diseño interior, arquitectura, productos, vehículos, experiencia de usuarios y diseño de vídeojuegos. En 2009 y junto a Michael Fox, escribió el libro «Interactive Architecture», publicado por Princeton Architectural Press.
Ko Matsubara: es editor jefe de «Casa Brutus», una de las principales publicaciones de interiorismo y arquitectura de Japón, con sede en Tokio. La publicación mensual, con tres décadas de historia, cubre temas de diseño, moda y estilo de vida. «Casa Brutus» se encuentra entre las revistas japonesas de mayor difusión.
Jon Otis: es diseñador y profesor de Diseño de Interiores en el Instituto Pratt. Le han sido concedidas las becas Lusk y Fullbright y, más recientemente, fue galardonado y nombrado como el Más Admirado Educador, en el 2009, en Inteligencia de Diseño.
Robert Thiemann: es editor jefe de las revistas «Mark» y «Frame» y co-director de «Frame Publishers», tres conocidas publicaciones internacionales que hablan sobre arte, arquitectura, diseño e interiorismo, con lectores en 77 países.
Alan Yau: es un restaurador reconocido internacionalmente. En 1992, lanzó Wagamama, un restaurante de comida saludable, con unos bancos comunes para sentarse y un menú barato basado en los famosos fideos chinos, que hoy en día se ha convertido en una cadena con más de 100 establecimientos.
_______________________________________________________________________________________
Información e imágenes facilitadas por Phaidon
You might also like