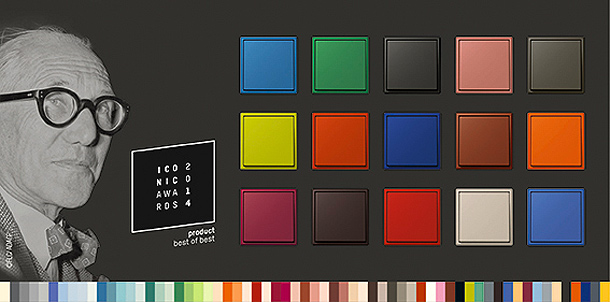 LS 990 y Les Couleurs® Le Corbusier:
Jung, la firma alemana especializada en mecanismos eléctricos y sistemas de control para edificios, ha incorporado recientemente los 63 colores que conforman Les Couleurs® Le Corbusier a uno de sus grandes clásicos: la serie de mecanismos LS 990.
Este sistema cromático fue creado por el arquitecto, ingeniero y pintor Charles Édouard Jeanneret-Gris (Le Corbusier) en dos etapas, entre 1931 y 1959, y ahora sus densos colores se unen a las líneas minimalistas y geométricas de la conocida serie diseñada en 1969. Para representar la gran profundidad de los distintos colores, los mecanismos se lacan a mano, siguiendo un procedimiento especial mediante el que se obtiene el acabado mate.
Figura multidisciplinar, Le Corbusier (Suiza, 1887 – Francia, 1965) también fue un apasionado y estudioso del color. El arquitecto era consciente de que los colores determinan significativamente el comportamiento de las personas en todos los ámbitos de la vida. Creía que los colores no sólo transmiten información sino que también son desencadenantes de reacciones emocionales y fisiológicas. En base a ello, desarrolló un sistema coherente de colores magistralmente estandarizado.
El autor de la villa Saboya y de la capilla Notre Dame du Haut transportó sus creencias a la arquitectura: «el color es un medio tan potente como la planta y la sección. O mejor dicho: la policromía, es un componente de la planta y de la sección». Ejemplo de ello es la casa La Roche, donde utiliza los colores para crear espacios, ampliarlos visualmente o destacar elementos concretos.
Jung ha incorporado ahora Les Couleurs® Le Corbusier a la serie de mecanismos desarrollada siguiendo la tradición de la Bauhaus, la legendaria escuela de diseño alemana de principios del siglo pasado. La incorporación de la nueva gama de colores abre un universo de posibilidades a profesionales de la arquitectura, el interiorismo y el diseño, que pueden integrar los nuevos mecanismos en proyectos de muy distinta tipología: entornos domésticos, espacios contract, hoteles, oficinas…
El sistema cromático Les Couleurs® Le Corbusier puede emplearse en los mecanismos eléctricos de la serie LS 990 de Jung de forma independiente en marcos y placas, de manera que las posibilidades de combinación abren casi infinitas posibilidades decorativas. Además, aparte de los mecanismos, interruptores, enchufes, dimmers giratorios y sensores que componen esta serie, Jung también ofrece los teclados KNX F 50 con el diseño del mecanismo interruptor en los 63 colores.
La renovada serie, que está cosechando un gran éxito en toda Europa y ahora también en España, ha sido galardonada con el Best of the Best (en la categoría de Producto) en los Iconic Awards 2014, premios que otorga el German Design Council.
_______________________________________________________________________________________
Las imágenes: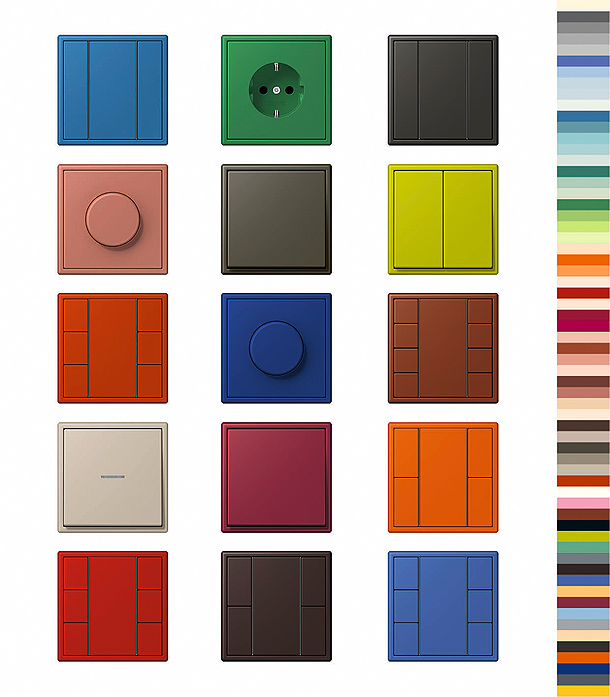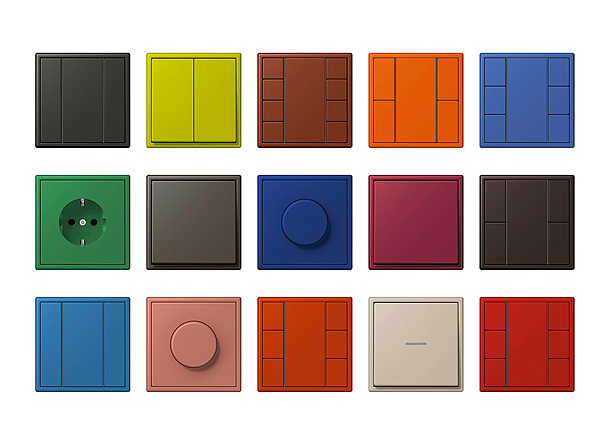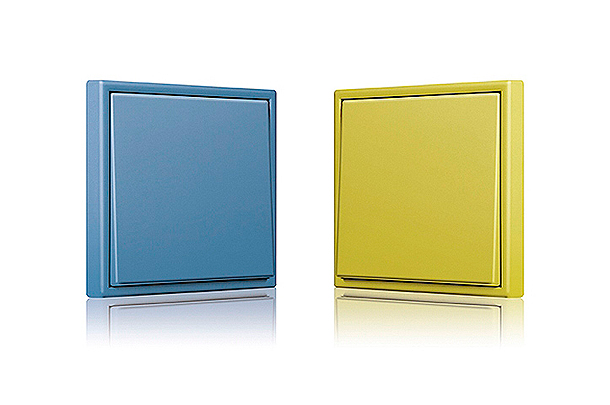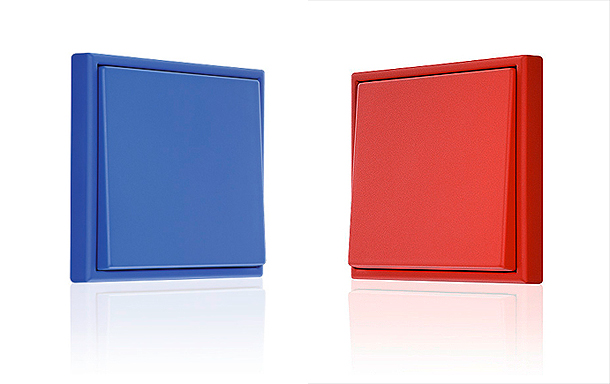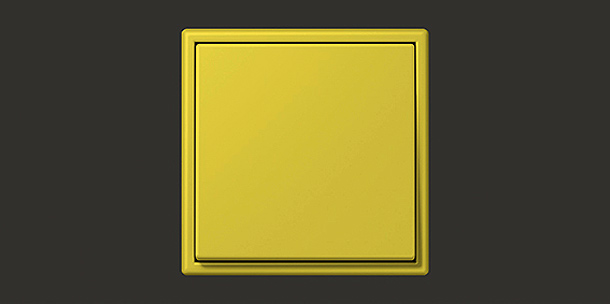 _______________________________________________________________________________________
Sobre Jung:
Jung, el especialista en mecanismos eléctricos y sistemas de control para edificios, nació como una fábrica electrotécnica en Schalksmühle (Alemania), en 1912, de la mano del electricista Albrecht Jung. Siguiendo la demanda del mercado, se especializó rápidamente en la fabricación de mecanismos interruptores y enchufes.
En 1969 y con el desarrollo del primer programa con una superficie máxima del mecanismo (70 x 70 mm), Jung sentó las bases de una nueva generación de mecanismos interruptores, basados en la funcionalidad, el diseño y el confort.
Hoy en día, Jung ofrece una gran selección de aparatos y sistemas. Por un lado, la oferta comprende mecanismos interruptores, enchufes, dimmers y detectores en las más diversas variantes para adaptarse a cada uso.
Por el otro, también ofrece innovadores sistemas que controlan diferentes funciones en una casa o en un piso: desde la regulación de la iluminación, de las persianas y de la temperatura con tecnología inalámbrica hasta la técnica KNX, la intercomunicación y el control multimedia.
Además, junto a aspectos como el confort y la seguridad, siempre se satisfacen las exigencias de rentabilidad y eficiencia energética.
En la actualidad, esta empresa familiar está dirigida por Harald Jung, que forma parte de la tercera generación de la familia Jung, y cuenta con unos 700 trabajadores.
_______________________________________________________________________________________
Información e imágenes facilitadas por Jung 
You might also like