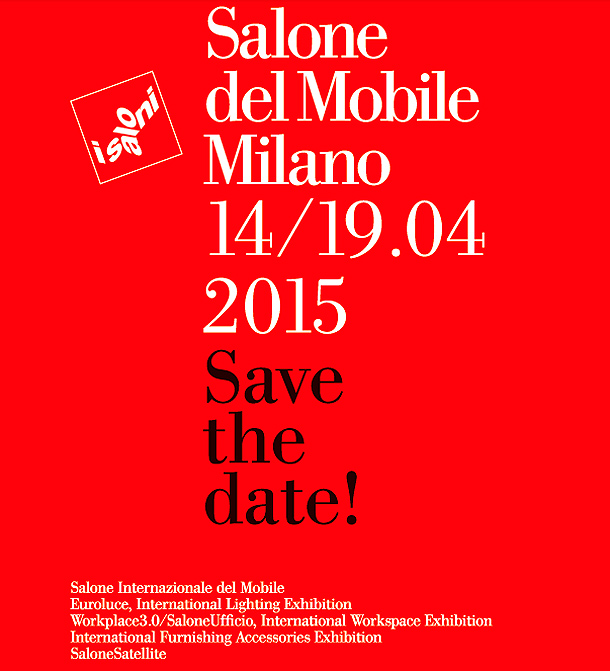 La 54 edición del Salón Internacional del Mueble de Milán abre mañana martes sus puertas hasta el próximo día 19 en el recinto de Fiera Rho. Más de 2.000 expositores, 200.000 m2 de exposición, miles de productos haciendo su debut y miles de visitantes (diseñadores, arquitectos, interioristas, prensa…) hacen que este evento sea, sin duda, la feria internacional de referencia en el sector.
Este año, a las tradicionales categorías en las que se divide la feria (Clásico, Moderno y Diseño, Complementos  y SaloneSatellite de jóvenes diseñadores), se añaden las bienales Euroluce /Feria Internacional de Iluminación (pabellones 9-11 y 13-15)  y Workplace3.0/SaloneUfficio (pabellones 22-24), dedicado a los espacios de trabajo y todo lo que les rodea.
Además, a lo que ocurre dentro de la feria, hay que sumar los cientos de eventos que tienen lugar en toda la ciudad (Fuorisalone) que, estos días, también celebra la Milan Design Week, convertida en la capital del diseño a nivel mundial.
Por lo que respecta a la presencia española, el sector del diseño llega a la capital italiana cargado de novedades de grandes diseñadores nacionales e internacionales como Javier Mariscal, Mario Ruiz, Eugeni Quitllet, Cristian Zuzunaga, Jaime Hayon, Yohno, Ramón Esteve, Neri Zhu, Sybilla entre otros.
Algunas de las empresas lo harán agrupadas en Red (Reunión de Empresa de Diseño Español), que este año bate su récord de participación con 24 destacadas firmas: Akaba, Actiu, Alternative, Andreu World, AVP Imasoto, BD Barcelona, Enea, Expormim, Fontini, Gandía Blasco, Inclass, Lladró, LZF Lamps, Made Design, Marset, Nanimarquina, Ondarreta, Punt Mobles, Sancal, Santa&Cole, Treku, Vibia, Viccarbe y Vondom.
---
Euroluce:
Euroluce, la exposición de los mejores fabricantes de iluminación italianos e internacionales, presentará las últimas novedades de los sectores indoor, autdoor, iluminación industrial, iluminación técnica, uso especial en hospitales, sistemas de iluminación y consultoría.
Dentro del contexto del Año Internacional de la Luz, proclamado por lal UNESCO, el arquitecto Attilio Atocchi ha concebido «Favilla. To every light voice», una exposición que cuenta la historia y explora la esencia de la luz.
Ubicada en la plaza de San Fedele y con el fin hacer comprender la naturaleza intrínseca y física de la luz y la forma en que viaja y llega a nosotros, los visitantes podrán disfrutar de una experiencia de inmersión después de un viaje de trazado dentro de un gran «recuadro negro». Favilla se oculta en una gran «caja negra» dentro de la cual la luz se intensifica como en un cristal, produciendo efectos sorprendentes.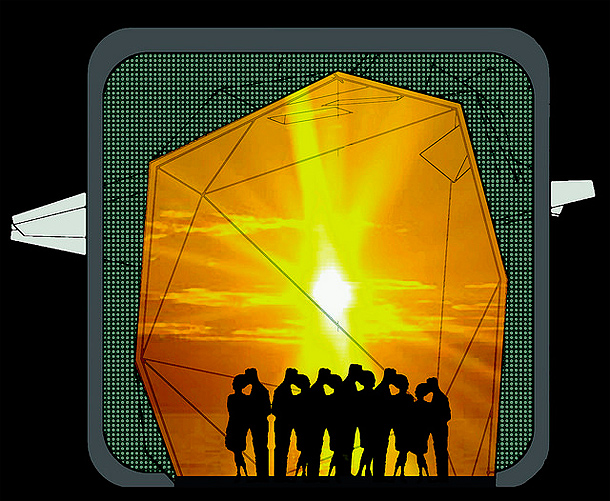 Imagen: Attilio Stocchi
---
Workplace3.0/SaloneUfficio:
Después de dos años de ausencia, Workplace3.0, el salón dedicado al diseño y la tecnología para la planificación de espacios de trabajo, mostrará las principales propuestas del mundo del mobiliario para oficinas y otros espacios públicos donde haya cabida para ellas, asientos para oficinas y espacios públicos, soluciones acústicas, pavimentos y revestimientos, iluminación y accesorios para oficina, así como tecnologías audiovisuales y de comunicación. En este salón participan cuatro empresa españolas: Actiu, que lo hace por primera vez, Ofifran, Stratta y Tagar.
De forma simultánea a los salones, se realizarán dos eventos: el primero se centrará en los espacios de trabajo, como una continuación de la instalación proyectada en la anterior edición por el arquitecto francés Jean Nouvel: «Project: office for living».
La nueva instalación que se mostrará en Workplace 3.0 , denominada «The Walk», ha sido concebida por el renombrado arquitecto Michele De Lucchi como una zona para mostrar ideas y soluciones de diseño para la planificación de espacios de trabajo, según diferentes interpretaciones contemporáneas. Nuevas actividades y modos de trabajar generan nuevos espacios de trabajo y nuevos requisitos de diseño para «habitar en ellos», con oficinas convirtiéndose cada vez más en un centro para una interfaz social, de reuniones y convivencia.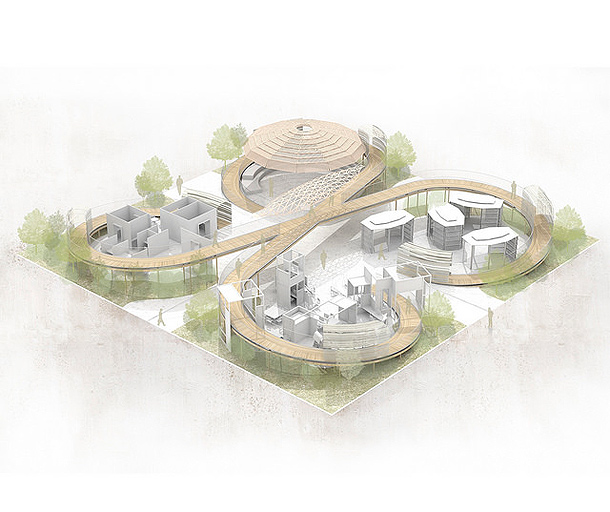 Imagen: aMDLStudio
---
In Italy:
«In Italy» será el segundo evento, comisariado por el arquitecto Dario Curatolo para Four in the Morning. Por primera vez, 64 fabricantes italianos y un selecto grupo de diseñadores, planificadores y arquitectos abordarán el tema de los productos «made in Italy», su diseño y la planificación.
Las firmas involucradas son presentadas de forma innovadora a través de una gran instalación multimedia con el curador llevando a la audiencia a través de una exploración virtual del saber hacer italiano y los procesos de producción existentes detrás de cada producto. Esta experiencia también ha dado lugar a una APP que se presentará en el Salón del Mueble.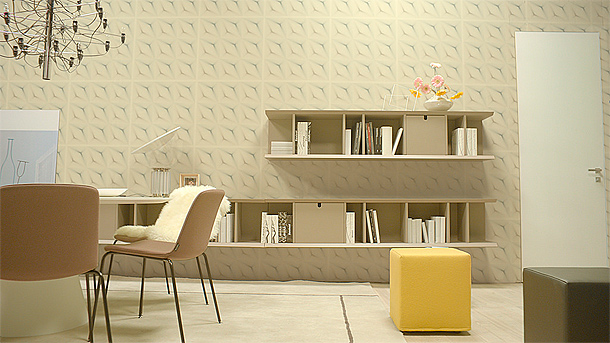 Imagen: Four in the Morning
---
Salón Satélite:
El salón para jóvenes talentos, ubicado en los Pabellones 22 y 24 como Workplace3.0, alcanza este año su mayoría de edad. El SaloneSatellite, galardonado con el Compasso d'Oro por su trayectoria es, en escencia, un espacio de encuentro y difusión para los nuevos diseñadores, un lugar para la innovación y la experimentación. El salón también servirá para que los jóvenes diseñadores interactúen con empresarios, arquitectos, diseñadores de interiores y prensa.
Cada año el SaloneSatellite está dedicado a un tema y en esta ocasión el lema es «La Vida en el planeta», coincidiendo con el tema de la EXPO 2015: Alimentar el planeta, energía para la vida.
Además de las propuestas de unos 700 jóvenes menores de 35 años, entre arquitectos, diseñadores y arquitectos seleccionados de todo el mundo, el evento propone la sexta edición del Premio SaloneSatellite otorgado a los tres mejores prototipos.
Los participantes deberán presentar, junto a sus proyectos, uno o más trabajos dentro de las categorías de productos de referencia. Un jurado compuesto por importantes figuras internacionales en el mundo del diseño, la edición y fabricación elegirán los tres mejores proyectos en los sectores de iluminación y de oficina.
A lo largo de estos 18 años, en esta zona del Salón del Mueble de Milán han participado más de 10.000 diseñadores, muchos de los cuales disfrutan ahora de reconocimiento internacional. Algunos de ellos son Matali Crasset y Patrick Jouin (Francia), Harri Koskinen e Ilkka Suppanen (Finlandia), Tomoko Azumi y Nendo (Japón), Sean Yoo y Cory Grosser (Estados Unidos), Front yJohan Lindstén (Suecia), Xavier Lust (Bélgica), Daniel Rybakken (Noruega), Satyendra Pakhalé (India) y Federico Churba (Argentina), así como 270 escuelas de diseño internacionales.
---
Leonardo 1452-1519.The design of the world:
Paralelamente, el Salón del Mueble es uno de los soportes de la exposición «Leonardo 1452-1519», la más importante exposición dedicada a la figura de Leonardo da Vinci en Italia. Ésta se inaugurará el miércoles 15 de abril en el Palazzo Reale.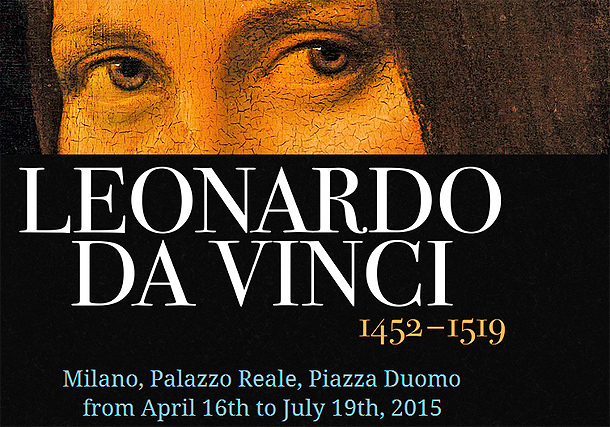 Imagen: www.skiragrandimostre.it/leonardo/
---
Información e imágenes en la web de iSaloni
You might also like