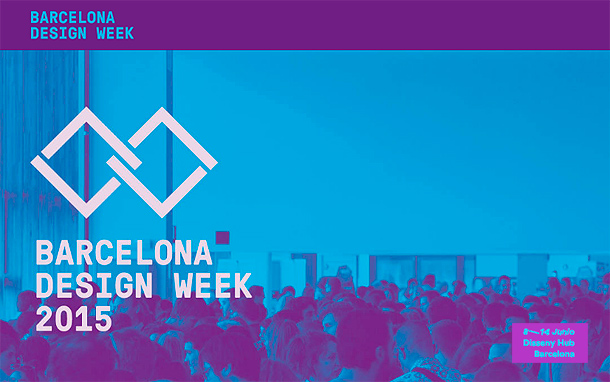 BDW 2015:
Más de 50 actos centrarán del 8 al 14 de junio la próxima Barcelona Design Week, que este año alcanza su décima edición. Para conmemorar esta señalada cifra, la BDW invitará a diez Design Weeks internacionales, representadas por sus directores creativos, que tomarán parte en diversos eventos de la semana del diseño y compartirán sus experiencias con el público.
La BDW es un evento internacional, organizado por BCD Barcelona Centro Diseño, dirigido a empresas, diseñadores, emprendedores y otros agentes del ámbito empresarial, de la innovación y la creatividad, y se abre a la ciudadanía para acercar las industrias creativas al gran público. Este evento toma forma en talleres, conferencias, presentaciones, exposiciones, charlas y debates, eventos artísticos e instalaciones o competiciones, así como actividades empresariales y de networking.
Las principales actividades se celebrarán en el Disseny Hub Barcelona, una nueva instalación establecida como el espacio de referencia para el diseño en la ciudad, y, en la actualidad, sede de BCD.
El acto inaugural de esta décima edición, que tendrá lugar bajo el lema «El Diseño está aquí!», será la conferencia «Design in Teach» de la mano de Jackie Xu y John Maeda, al que se sumarán otros eventos destacados como la exposición «Timeless Massimo Vignelli», la primera edición del congresstival «Design is Future», el Food Design Event y el Ecodesign Day: the fixers movement. A estos se suman otras actividades como los BDW Workshops y los Design Circuits.
Tampoco faltarán este año, las actividades que se realizarán dentro de la OFF BDW y que, organizadas por entidades, empresas y establecimientos, incluye más de 30 propuestas.
Paralelamente, la BDW abrirá las puertas de la quinta edición del Barcelona Design Festival, un gran evento organizado por BCD Barcelona Centro de Diseño y el FAD Fomento de las Artes y del Diseño, con el apoyo del Ayuntamiento de Barcelona, que del 8 de junio al 5 de julio promociona el diseño en los ámbitos ciudadano, profesional y empresarial, con el objetivo de hacer visible el potencial de las empresas y los profesionales catalanes, para ayudarles a competir a escala internacional.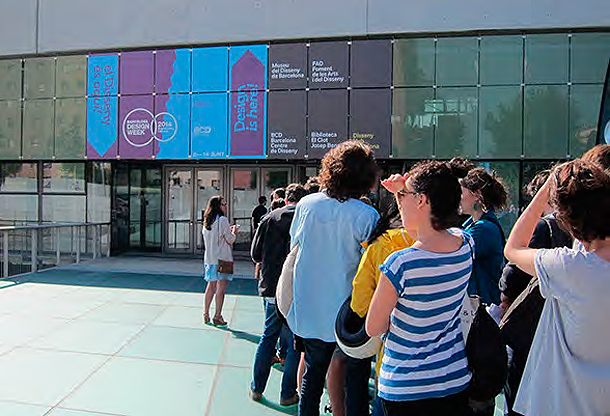 ---
Algunas de las actividades:
El Congresstival «Design is Future»: es un nuevo evento, centrado en la innovación a través del diseño, que fusiona los conceptos de «congreso y festival». La actividad, que explica la importancia del diseño como factor clave para la innovación, girará en torno a tres áreas principales: Profesión, Empresa y Sociedad.
Exposición «Timeless Massimo Vigneli: un homenaje colectivo a la obra de Vignelli, comisariado por el estudio creativo Husmee. En ella podrán verse una selección de carteles realizados por diseñadores gráficos de prestigio internacional, así como productos diseñados por el propio Vignelli.
El evento ha contado con la colaboración de Vignelli Associates, Beatriz Cifuentes y Yoshiki Waterhouse,
quienes han ofrecido sus archivos privados para la muestra. Además, los productos diseñados por
Vignelli para marcas como Knoll y Heller estarán presentes en la exposición. Del 8 de junio al 31 de agosto, en el Disseny Hub Barcelona.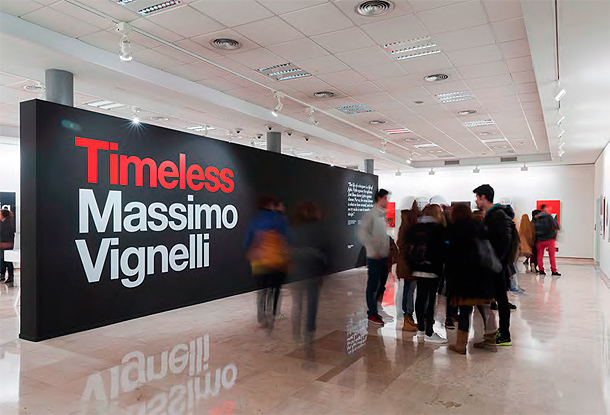 Food Design Event: un proyecto innovador que combina diseño y gastronomía, un espacio de experimentación y diálogo para conocer el proceso creativo aplicado en un proyecto creado para la BDW por el director gastronómico del Monvínic Guillem Oliva y el diseñador Martín Azúa. La propuesta experimentará con la capacidad creativa y los diferentes procesos y métodos de trabajo del chef y del diseñador. 10 junio.
Ecodesign Day: The fixers movement: consta de una conferencia magistral y una sesión práctica sobre diseño y sostenibilidad, en la que se hablará sobre el movimiento fixer («reparador») de la mano de Kyle Wiens, CEO de ifixit, uma empresa californiana que ha convertido esta nueva tendencia basada en la reparación en un negocio muy rentable.
La actividad se centrará en cómo la reparación está cambiando la forma en que interactuamos con
nuestros productos y objetos y, al mismo tiempo, la forma en la que el usuario se convierte en diseñador
y ayuda así a reducir el impacto de los residuos que producimos como individuos.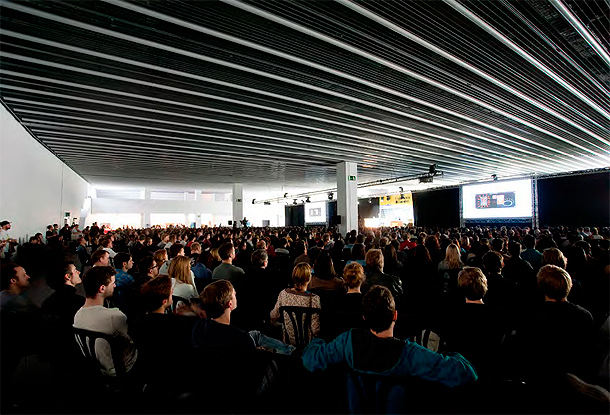 ---
Sobre la Barcelona Design Week:
La Barcelona Design Week, organizada por BCD Barcelona Centro de Diseño, es un evento internacional que se dirige a empresas, diseñadores, emprendedores y otros agentes del ámbito empresarial, la innovación y las industrias creativas. Desde el año 2006, esta plataforma de intercambio de conocimiento y experiencias en torno al mundo del diseño atrae anualmente a empresas y conferenciantes de prestigio internacional.
La Barcelona Design Week, organizada por BCD desde 2006, cerró las puertas de la última edición con más de 11.000 asistentes procedentes de 28 países que participaron en más de 70 actividades y generaron más de 260 contactos entre profesionales y empresas.
En sus nueve ediciones, la BDW se ha consolidado como la cita de referencia del diseño y la empresa en Barcelona y como una de las Design Weeks más importantes en el ámbito internacional. La BDW se ha convertido en uno de los principales acontecimientos que proyectan la marca Barcelona al mundo.
---
Sobre BCD Barcelona Centro de Diseño:
BCD Barcelona Centro Diseño es una entidad privada de promoción y dinamización del diseño con más de 40 años de experiencia al servicio de las empresas y las instituciones públicas. Tiene como objetivos principales promover el diseño como factor clave de innovación y competitividad, proyectar internacionalmente la marca Barcelona y Cataluña como referentes en creatividad e innovación, y favorecer la atracción de talento e inversión.
Creado en 1973 como primer centro de promoción del diseño del estado, actualmente BCD impulsa actividades y proyectos enmarcados en tres ámbitos de actuación: Política de Diseño; Crecimiento Empresarial y Emprendeduría Creativa; y Promoción e Internacionalización. BCD cuenta con un Club de Empresas y recibe el apoyo de entidades públicas y privadas. BCD es miembro de BEDA (Bureau of European Design Associations), y ostenta su presidencia de 2013 a 2015.
---
Información e imágenes facilitadas por BCD
You might also like