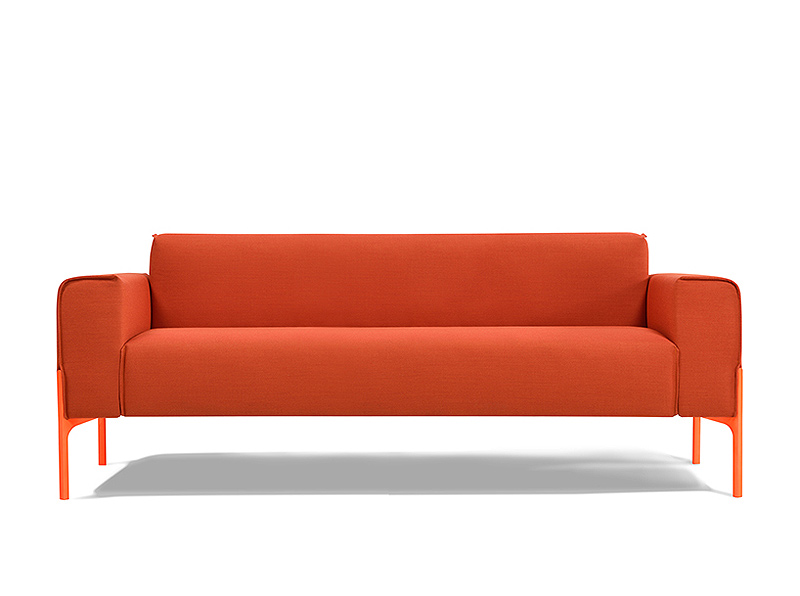 Inlay:
Desde que arrancara su trayectoria profesional, el diseñador industrial británico Benjamin Hubert ha ido dando forma un universo de objetos particulares pero usables, aptos para la vida diaria. Uno de sus últimos trabajos, este sofá Inlay, se aproxima al tema de la versatilidad desde un lenguaje moderno y arquitectónico, donde se permite al usuario adaptar el producto a sus necesidades.
Producido por la firma belga Indera, el nuevo sistema modular Inlay lo compone un respaldo, apoyabrazos y módulo de asiento en varias medidas que pueden configurarse y reconfigurarse fácilmente en un amplísimo abanico de variaciones para crear un sofá para cualquier ocasión.
Con un lenguaje formal moderno y de líneas arquitectónicas, Hubert integra la base de aluminio en el cuerpo del sofá mediante una costura que permite ver parte de la estructura metálica, creando una atractiva estética y un detalle diferenciador.
En cuanto a la tapicería, Inlay está disponible en todos los textiles de la empresa danesa Kvadrat y también en piel tanto para el sector residencial como contract. La versión doméstica viene con cojines sueltos, lo que ofrece una solución aún más flexible.
---
Las imágenes:
---
Sobre Benjamin Hubert: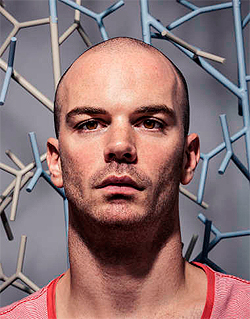 El diseñador Benjamin Hubert se graduó en Diseño Industrial y Tecnología en Loughborough University. Después de adquirir experiencia en varias consultorías de diseño de renombre como Seymour Powell, DCA y Tangerine, fundó el estudio que lleva su nombre, en 2009,  en North East London.  Durante este periodo, trabajó con multinacionales como Nike, Samsung, LG, Mamas and Papas, Coca-Cola y Eurostar.
Actualmente, Benjamin Hubert lidera un equipo de diseñadores industriales que trabajan en una amplia gama de sectores, incluyendo mobiliario, iluminación, productos de consumo, instalaciones arquitectónicas y dirección de arte. Hubert trabaja a nivel internacional en una amplia variedad de mercados, incluyendo Europa, Asia, Australia, Brasil y Estados Unidos. 
El estudio también ha recibido diferentes y prestigiosos premios incluyendo: Diseño del Año (British Design awards 2010), Mejor Producto (100% design/Blueprint awards 2009) y EDIDA International Young Designer of the Year 2010, entre otros.
---
Sobre Indera:
Indera es una empresa de diseño belga con una colección de mobiliario enfocada, principalmente, a la funcionalidad, los materiales, el diseño y la modularidad. Algunos de los diseñadores / estudios con los que colabora o han colaborad son Benjamin Hubert, Bram Boo, CuldeSac, Fabiaan van Severen y Xavier Lust. Actualmente, sus productos se distribuyen en 22 países de diferentes continentes (Austria, Chile, Dinamarca, México, Italia, Rusia, Suiza, Reino Unido…).
---
Información e imágenes facilitadas por el estudio de Benjamin Hubert
You might also like