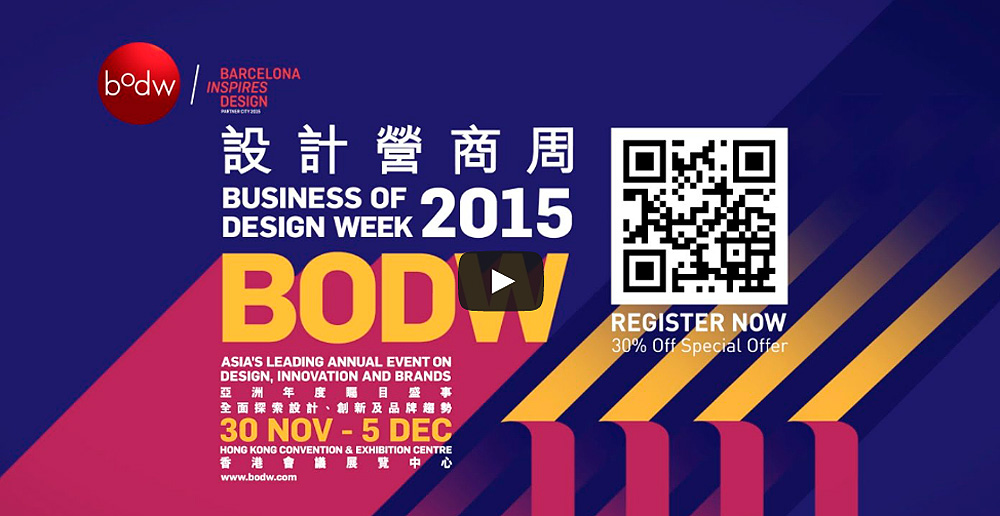 Barcelona:
Barcelona será la primera ciudad invitada en la Business of Design Week (BODW) 2015, un evento internacional del sector del diseño y la innovación que, cada año, reúne en Hong Kong  a más de 100.000 participantes, más de 70 ponentes internacionales y 200 representantes de los medios de comunicación.
El proyecto, denominado Barcelona Inspires Design, está impulsado por el Ayuntamiento de Barcelona y organizado y coordinado por el Instituto Instituto Ramon Llull. Además, cuenta también con la colaboración de BCD Barcelona Centro de Diseño, del FAD (Fomento de las Artes y del Diseño) y ACCIÓN, así como otras instituciones, entidades, agentes y empresas locales.
La participación en este evento, que se celebra del 27 de noviembre al 3 de diciembre, es una «oportunidad de proyectar internacionalmente una imagen del diseño barcelonés vinculada a la construcción de una ciudad pensada para vivir, que pone la innovación al servicio de las personas».
Además, en la misión comercial participan una veintena de empresas vinculadas al mundo del diseño de la Ciudad Condal: 4-id design network, Alma Barcelona, BD Barcelona Design, Brand Your Shoes, Carpyen, Dear Design, Domestic Fecha streamers, Dosnoventa Bikes, El Enano, Gemma Bernal Design, Grifone, Grotesque Shoes, Innou, Mediclinics, Muebles 114 editions, RS Barcelona, SIARQ Advanced Solar Design, stimulo Design, Workplane Design y Zebra Design and Retail .
Esta presencia institucional y empresarial se complementará con tres grandes actividades en el entorno de Barcelona y su diseño: un stand en la zona IDT Expo, ponencias a cargo de 21 expertos de Barcelona en el BODW Foro y un programa formado por un amplio conjunto de eventos relacionados con la ciudad.
---
1. El stand:
Este espacio de 400 m2 se convierte en un punto de exposición y encuentro entre las ciudades, las empresas y los creadores de Barcelona y Hong Kong. Los visitantes podrán disfrutar con dos exposiciones relacionadas con el diseño hecho en la Ciudad Condal:
Inspired in Barcelona:

esta muestra, comisariada por el BCD, recoge una selección de 17 objetos, que abarcan el ámbito industrial, la moda, el hábitat o el deporte, firmados por diseñadores y empresas referentes de Barcelona.

Independent Design:

40 piezas de pequeño formato de autores emergentes que diseñan, producen y comercializan sus propias creaciones, un fenómeno cada vez más generalizado. Esta exposición, comisariada por el FAD, irá acompañada de un

audiovisual

producido por esta entidad para la ocasión,

«Born in Hong Kong, living design in Barcelona».

El vídeo tiene como hilo conductor la cotidianidad del diseño en la Ciudad Condal de la mano de Cecilia Tham, una arquitecta de Hong Kong afincada en Barcelona.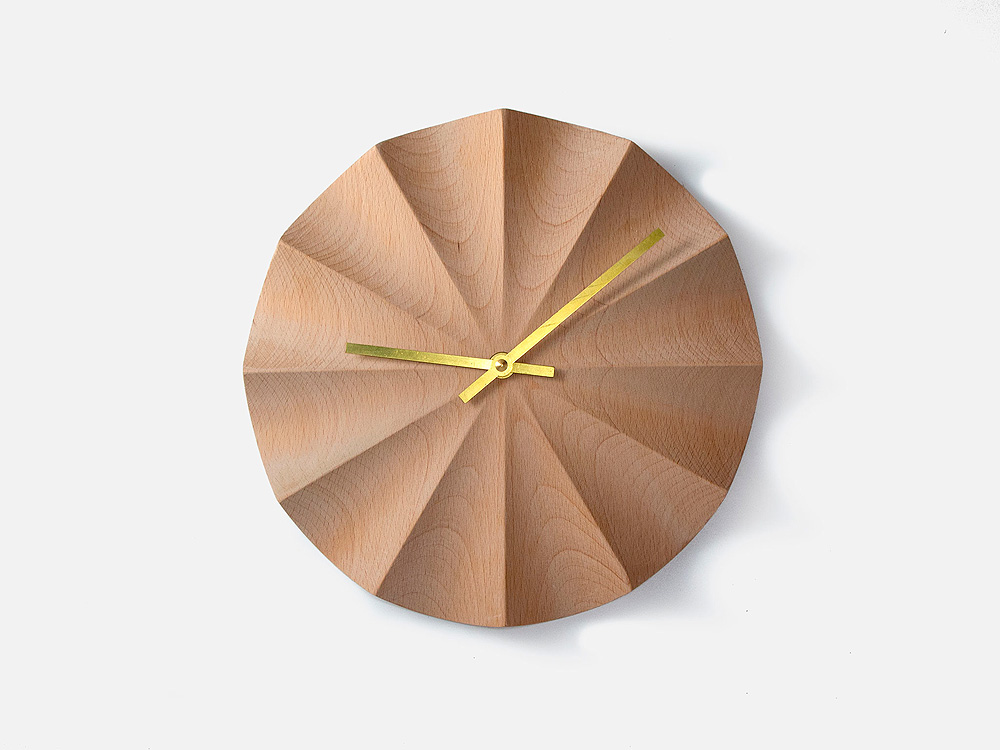 Do not Disturb (Amor de Madre)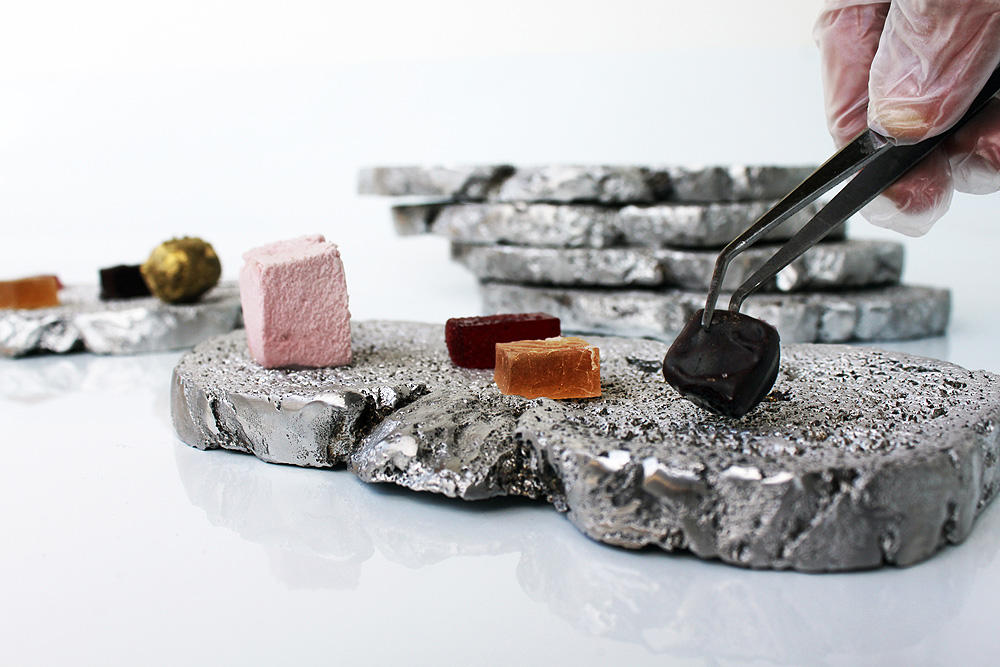 Plat de Pa / Plato de Pan (Andreu Carulla)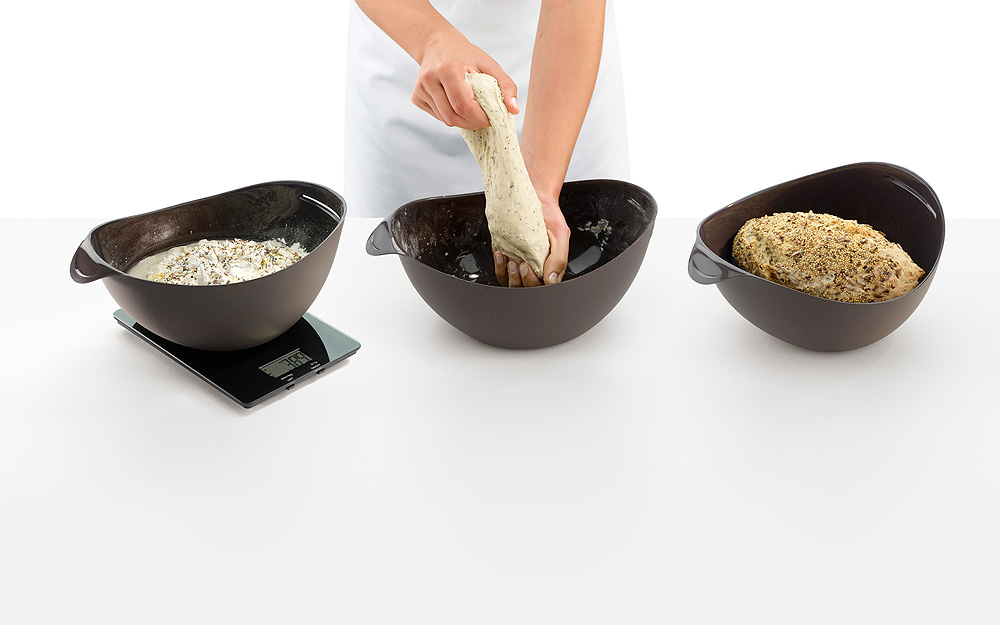 Bread Maker (Lékué)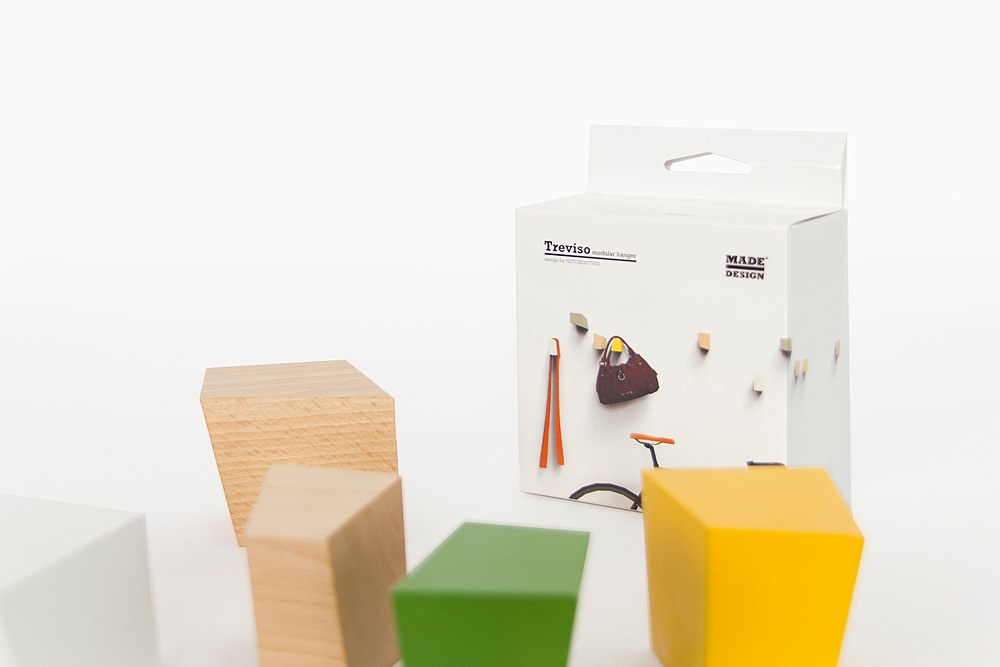 Colgador Treviso (Nutcreatives para MadeDesign)
M1 (Ingrid Pou)
---
2. Las ponencias:
Barcelona tendrá una presencia destacada en las conferencias del BODW Forum, un espacio de reflexión y debate en el que toman parte destados ponentes internacionales.
Por parte de Barcelona Inspires Design participarán diseñadores de diferentes disciplinas como Javier Mariscal, Martí Guixé, David Ruiz, Jorge Pensi, Gabriele Schiavon y Gerard Sanmartí, Txell Miras y Josep Abril, y arquitectos como Benedetta Tagliabue, Fermín Vázquez o José Luis Mateo.
También intervendrán representantes de marcas y empresas de la ciudad internacionalmente reconocidas como el Festival Sónar, FC Barcelona, Mango, Desigual, Roca o Cricursa, así como expertos en diseño urbano y vivienda, como Josep Maria Montaner (concejal de Vivienda del Ayuntamiento), y profesionales vinculados al arte y el patrimonio de la ciudad, como Jaume Plensa y Jordi Faulí.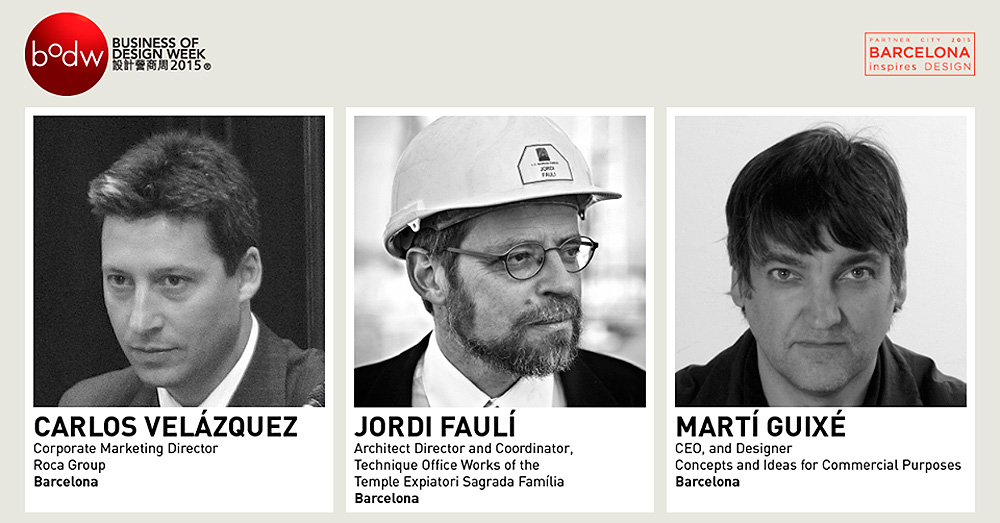 ---
3. Actividades paralelas:
Finalmente, tanto en la feria como en diversos espacios de Hong Kong, se llevará a cabo una programación paralela donde se presentará la realidad del diseño hecho en Barcelona desde diferentes perspectivas. Algunas de estas actividades son:
East meets West:

esta instalación interactiva, presentada por Domestic Fecha Streamers, apela a los visitantes y se va construyendo a partir de respuestas a preguntas sobre la relación Oriente-Occidente.

Foot-Ball:

el espectáculo de la compañía Gelabert Azzopardi inspirado en el FC Barcelona.

Designing the Tourismo of the Future:

este seminario abordará los retos que fronta Barcelona en cuanto a la gestión del fenómeno turístico.

Hong Kong – Barcelona Dialogues:

Casa Asia, en colaboración con el Ayuntamiento de Barcelona, organizará dos diálogos centrados en el ecodiseño y el e-commerce. En este espacio, representantes de diferentes empresas de Barcelona compartirán experiencias con Hong Kong y debatirán sobre la importancia del diseño de cara a internacionalizar sus firmas.

Concurso Roca:

en colaboración con las universidades de diseño de Hong Kong, esta empresa catalana impulsará un concurso de un día dirigido a emprendedores, profesionales y jóvenes talentos de Hong Kong con el objetivo de elegir conceptos y diseños innovadores de productos relacionados con la espacio del baño.
---
El vídeo: «Born in Hong Kong, living design in Barcelona»:

.

---
Información e imágenes facilitadas por el FAD