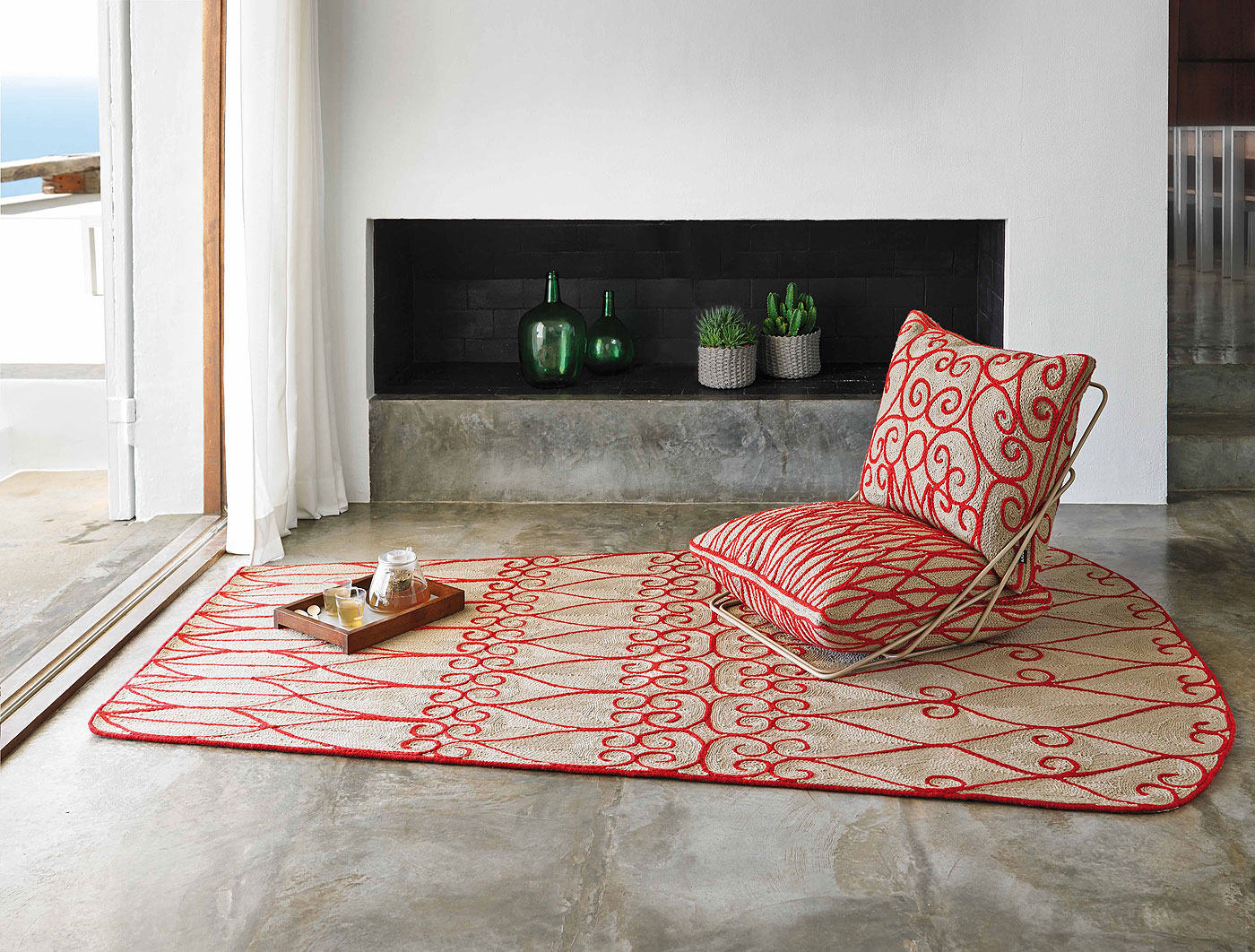 VALENTINA SPACE:
Alejandra Gandía-Blasco es la autora de esta colección de alfombras inspirada en los bordados de los vestidos de alta costura, realizados con la conocida técnica de la cadeneta. Ésta se aplica a los motivos que dan vida a las alfombras y adquieren la impronta de bordados.
Valentina Space se realiza de forma artesanal en la India, donde experimentados artesanos tejen la lana mediante la técnica de la cadeneta, con el reverso en algodón, para vestir el espacio con sus ornamentos gráficos en color carmesí o beige natural. La forma de las alfombras rompe con las tradicionales alfombras rectangulares, apostando por unas líneas suavemente redondeadas.
La colección, que pertenece al catálogo de la firma GAN, la línea de interiores de GANDIABLASCO, también incluye un sillón sin patas al que dan forma dos mullidos cojines desenfundables con los mismos bordados que descansan sobre una estructura de acero termolacado. Alfombra y sillón pueden combinarse o utilizarse individualmente. Además, los cojines también pueden utilizarse como asientos independientes o para complementar el espacio interior.
Medidas alfombra: 170 x 260 cm.
Medidas sillón: 75 x 95 x 70 cm.
Colores: ambas disponibles en beige y carmesí.
---
LAS IMÁGENES:
---
SOBRE ALEJANDRA GANDÍA-BLASCO: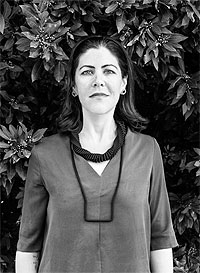 Alejandra Gandía-Blasco se licenció en Bellas Artes en la Universidad Politécnica de Valencia (UPV). Con formación en Diseño y Comunicación en la Central Saint Martins, University of the Arts London.
Interesada en la Cultura y las Humanidades en general, tras algunas exposiciones de arte colectivas e individuales, se incorpora en la empresa GANDIABLASCO en el 2012.
Concibiendo el diseño y el arte en estrecha relación con lo cotidiano y sus múltiples lenguajes expresivos/comunicativos, fruto de un intercambio y conocimiento multicultural, adopta el cargo de subdirectora creativa y de comunicación de la compañía.
Diseñadora gráfica y de producto, creativa multidisciplinar, su trabajo se basa en el principio de que todo comunica y los medios de expresión son múltiples.
---
SOBRE GAN:
Creada en 2008, GAN es la marca de GANDIABLASCO para sus colecciones de alfombras y textiles para interiores, realizados sólo con fibras naturales como el algodón, el lino, el yute, la seda y la lana, y accesorios.
En su catálogo figuran productos de destacados profesionales como Patricia Urquiola, Studio Nendo, Jean-Marie Massaud, Francesc Rifé, Héctor Serrano, Mario Ruiz, Enblanc y Odosdesign.
Además, el trabajo continuo que llevan en India permite el desarrollo de la economía local y el progreso de las comunidades que colaboran con ellos. GAN participa activamente en programas de protección de la infancia y promueve un proyecto de desarrollo de la mujer en el entorno rural.
---
Información e imágenes facilitadas por la firma
You might also like