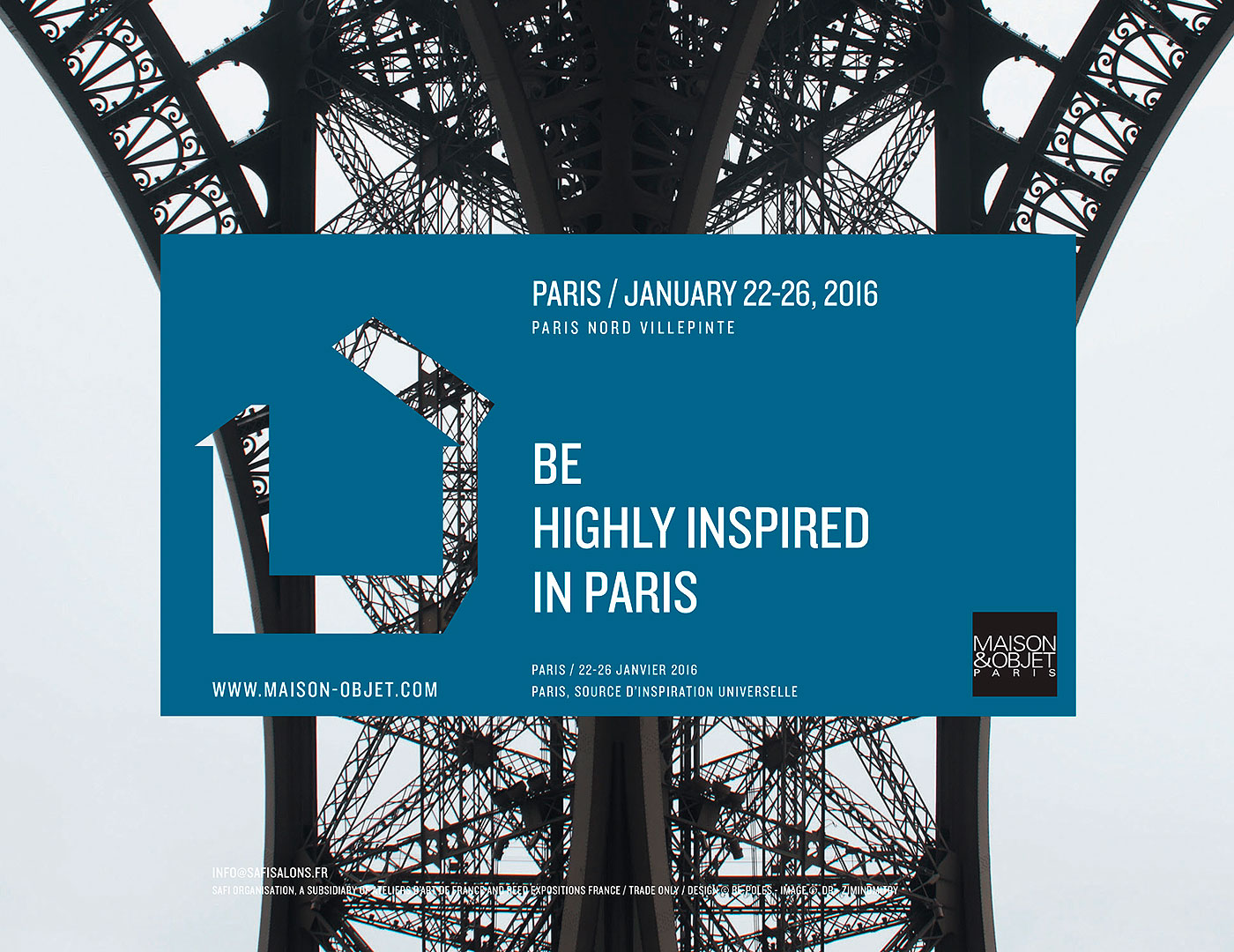 MAISON&OBJET PARIS:
Dos días antes de que imm cologne cierre sus puertas, abrirá las suyas otra gran feria del sector: la edición de enero -la segunda se celebra en septiembre- de Maison&Objet 2016. La capital parisina atraerá, desde mañana y hasta el próximo día 26, las miradas de arquitectos, interioristas, diseñadores, periodistas y amantes de las tendencias del hábitat, mobiliario, iluminación… de todo el mundo.
El pasado mes de septiembre y paralelamente a su expansión internacional, con Maison&Objet Asia, en Singapur, y Maison&Objet Americas, en Miami Beach, la feria comenzó a reorganizar sus dos ediciones, ofreciendo ahora tres áreas principales: Home Fashion y su amplia gama de decoración de interiores, organizada en diferentes mundos; Objet, el concepto de tienda que tiene la feria, ideal para minoristas; y Luxury Design and Interior Decoration, que reúne a Now! Design à Vivre, Scènes d'Intérieur Paris y Scènes d'Intérieur Gallery. Una nueva oferta creada para «facilitar la comunicación y el descubrimiento de nuevos productos».
Larga es la lista de firma que mostrarán sus novedades en los diferentes pabellones durante los cinco días que dura el evento. Algunas de ellas son: George Jensen, Reichenbach-Paola Navone, Giopato&Coombes, Aparentment, Bomma, Rou Maaterial, The Soft World, Takaokaya o Vandra Rougs (Scènes d'Intérieur); y &Tradition, Softline, Lasvit, Fatboy, Valeria Objects, Vondom, Pedrali, Alki, Tom Dixon, antoniolupi, Gubi, Kristalia, Ferm Living, Incipit, Made in Ratio, Shibui, Tabisso, Universo Positivo, Norman Copenhaguen, Expormim y Enea (Now!).
---
DISEÑADOR DEL AÑO Y TALENTOS A LA CARTA:
Cada año y en cada una de sus ediciones, Maison&Objet elige los Diseñadores del Año y los Talentos a la Carta.  En esta edición de enero, más orientada al diseño al producto, el diseñador escogido ha sido el diseñador español Eugeni Quitllet (a la izquierda de la imagen inferior), que se describe a sí mismo como un «disoñador» (contracción de diseñador y soñador). Su vocabulario creativo supera la simple relación entre la forma y la función, aportando personales objetos al mundo del diseño como las sillas Tabu para Alias, Tube para Mobles 114 y Dream-Air para Kartell.
Junto a la figura consolidada de Quitllet, se encuentran aquellos que empiezan. Seis han sido los Talentos a la Carta elegidos, representantes de la nueva generación de diseñadores escandinavos: el dúo franco-sueco Färg & Blanche, el diseñador danés Jonas Edvard, la diseñadora finlandesa Katriina Nauutinen, el islandés Kjartan Oskarsson, el estudio noruego de diseño y arte Kneip, y el diseñador danés Troels Flensted.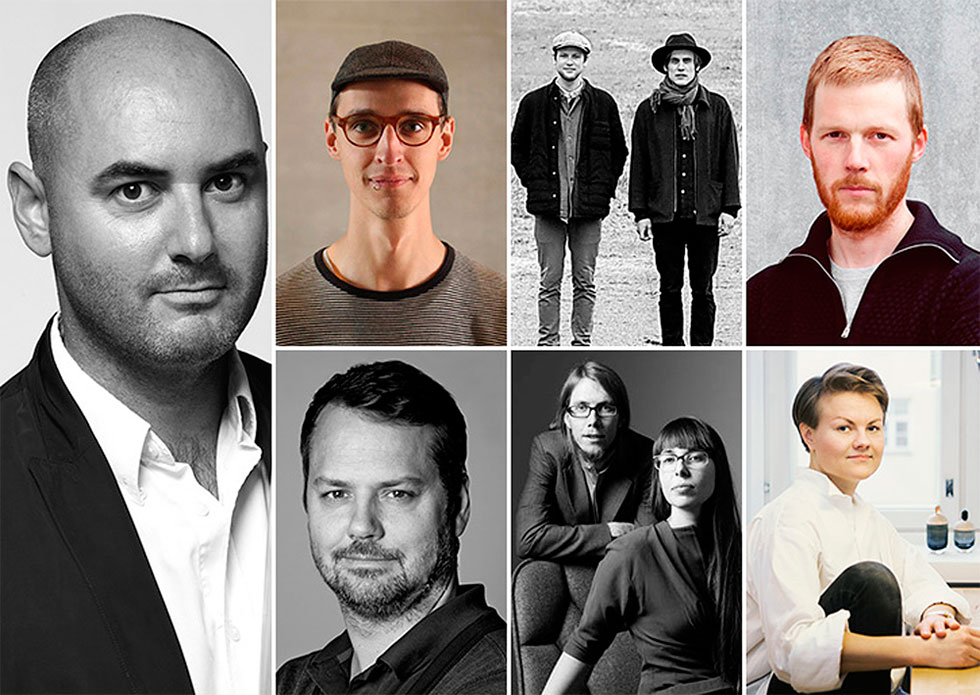 ---
TENDENCIAS: SALVAJE
Como es habitual, los miembros del Observatorio de Tendencias, encabezados por François Bernard, observan lo que está pasando y analizan los nuevos comportamientos de consumo para definir un tema estudiado en Inspirations Book y puesto en escena en la feria a través de algunos productos. En esta ocasión, la tendencia elegida ha sido «Salvaje».
---
ESPACIO DE DEBATES Y CONFERENCIAS:
En la macro-feria no faltan tampoco los espacios para el debate y la discusión que se centran en el Conference Space y el Retail Space, donde se analizan las tendencias en diferentes sectores (desde la hostelería al retail) y desde grandes diseñadores a avanzadas soluciones para el diseño interior. Dos de los nombres que estarán presentes en estos encuentros son François Bernard, fundador de la firma Croisements, y el diseñador Eugeni Quitllet.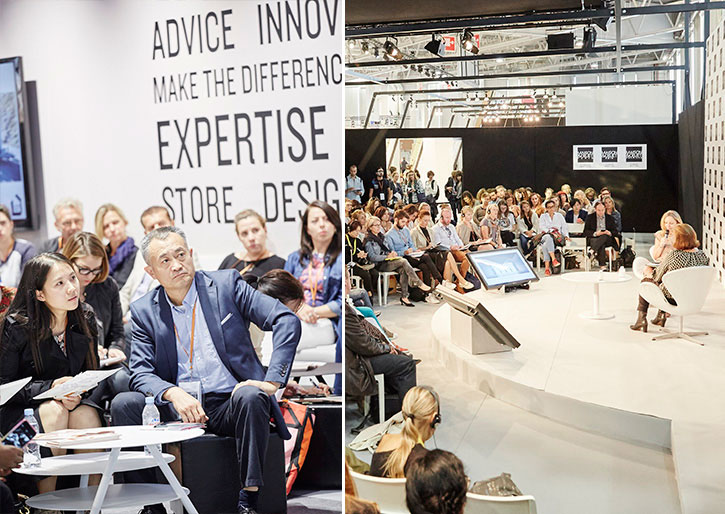 ---
FIRMAS ESPAÑOLAS:
Dieciocho son las empresas españolas que estarán presentes en Maison&Objet, coordinadas por la Asociación del Muebles (Anieme). Las firmas cubrirán un espacio de más de 2.000 m2 repartidos entre los pabellones Elegant, Actuel, Scènes d'Intérieur, Now!Design à vivre, Kids y Complementos. Estas firmas son: Artelore, B&V Tapizados, Brucs Casa, Calma, Colección Alessandra, Elusio, Expormim, Guadarte, Hanbel, Joenfa, Monpas, Nomon, Novocuadro, Ondarreta, Quaint & Quality, RS Barcelona, Skyline Design y Trebol. La oferta abarca muebles de alta gama para hogar y contract, mobiliario urbano, chic, rústico y contemporáneo, asientos de diseño, objetos de decoración, mobiliario de exterior, obras artísticas y artículos de decoración para espacios modernos.
Puedes encontrar toda la información detallada en la web de Maison&Objet.
---
Información e imágenes en la web de Maison & Objet y en la web de Mueble de España

You might also like