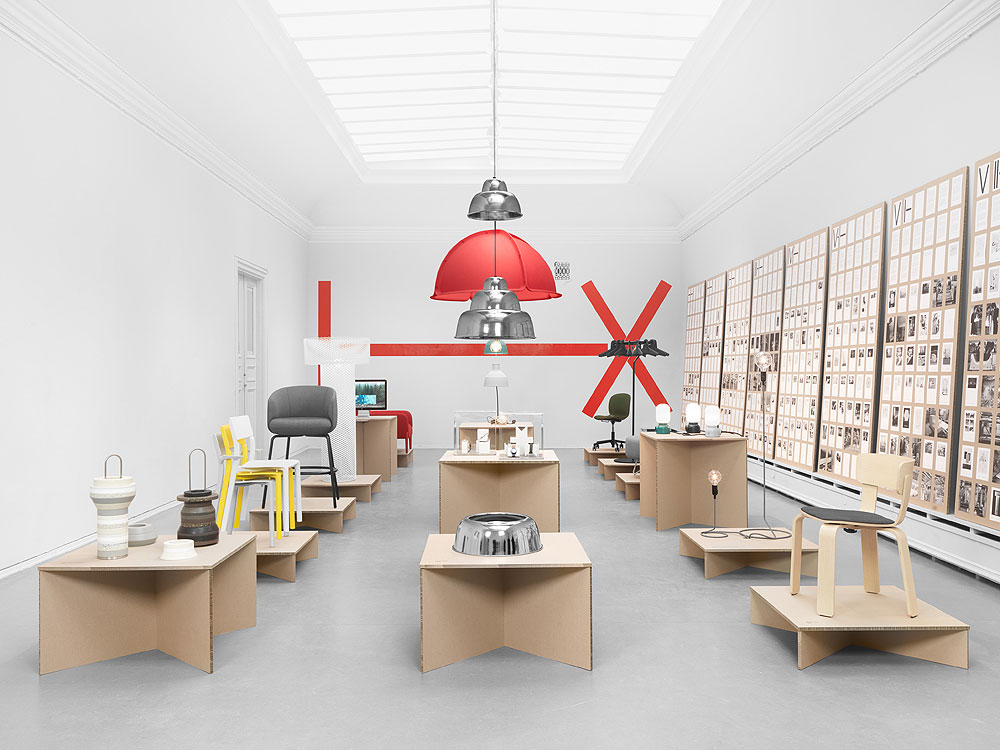 EXPOSICIÓN I-X:
Form Us With Love, el prestigioso estudio de diseño sueco, ha decidido celebrar su décimo aniversario con una amplia retrospectiva, que puede verse hasta el 12 de febrero en la Real Academia de Bellas Artes de Estocolmo. La muestra, que coincide con la Stockholm Furniture & Light Fair y la Stockholm Design Week, ofrece una selección de los trabajos más destacados del estudio fundado por Jonas Pettersson, John Löfgren y Petrus Palmér, en 2005.
Para su primera gran retrospectiva, FUWL ha realizado una selección de la que forman parte sus primeras piezas, otras ya clásica y algunos de sus nuevos trabajos. A lo largo de una década, el estudio ha reposicionado diferentes firmas a través del diseño y ha sido reconocido por la utilización de innovadoras técnicas, que han dado como resultado un universo de objetos en aparencia sencillos. Los trabajos de FUWL figuran en los catálogos de primeras firmas del hábitat como Ikea, Muuto, Menu, La Cividina, Cappellini, + Halle, DePadova, FontanaArte, Bolon, Ateljé Lyktan y Design House Stockholm.
«Para nosotros esta exposición trata de la química de hacer bien las cosas. Hay un elemento narrativo común a todos nuestros proyectos, así como una parte cultural y, por tanto, muchas aspectos que harán que la gente se interese. Tomemos como ejemplo Plug, una lámpara que desarrollamos durante 2007-08, y que integra un enchufe eléctrico como respuesta a la creciente demanda para cargar los ordenadores portátiles y los móviles», dice Jonas Pettersson, uno de los cofundadores.
Entre los muchos diseños que podrán reconocer los visitantes, se encuentran los Slab Vases, una propuesta realizada en colaboración con la empresa española Silestone®, desarrollada en 2012 y presentada durante una Semana del Diseño de Estocolmo. Slab Vases suponen una pieza conceptual en la que diferentes anillos de Silestone® se montan unos sobre otros sobre una estructura de metal de unos 40 centímetros de altura, produciendo una vasija en la que es posible incluso depositar agua. Los anillos tienen tamaños, acabados y colores diferentes, originando que el recipiente cambie con cada montaje, y otorgando un concepto escultural a cada pieza. El proyecto buscaba romper el concepto tradicional de una tabla de Silestone®, explorando la dimensión táctil del material.
La exposición está acompañada de un libro titulado «I-X», diseñado por Henrik Nygren Design, y que recoge con profusión las ideas existentes detrás de los productos y diseños de Form Us With Love.
---
LAS IMÁGENES:
---
SOBRE FORM US WITH LOVE: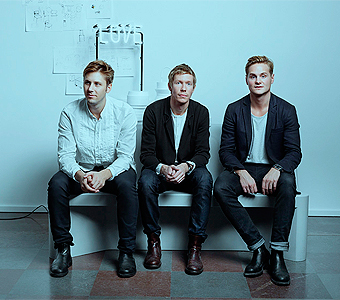 Form Us With Love es un conocido estudio de diseño, con base en Estocolmo, que inició su trayectoria en el año 2005. Sus tres integrantes (Jonas Pettersson, John Löfgren y Petrus Palmér) se conocieron estudiando Diseño de Producto en la Universidad de Kalmar, en Småland, una zona en el sureste de Suecia, conocida por ser el corazón de la fabricación de muebles en Suecia y la cuna de Ikea.
A lo largo de estos años, FUWL ha trabajado para importantes empresas de ámbito nacional e internacional como Cosentino/Silestone, Materia, Mitab, Muuto, Philips, Cruz Roja, Santa & Cole, Stockholm Furniture Fair, Voice, Westal o Zero.
---
Información e imágenes facilitadas por Cosentino y en la web del estudio
You might also like