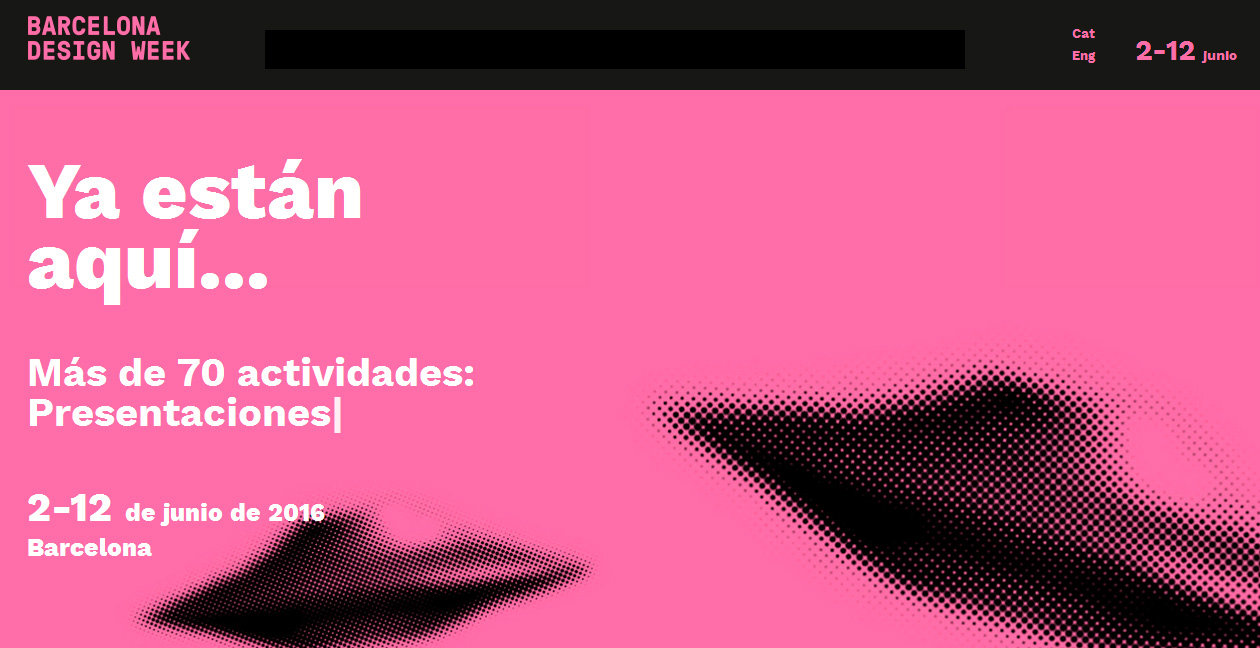 BDW 2016:
Sólo falta una semana para que dé comienzo la Barcelona Design Week 2016, que este año «amenaza» con una gran «invasión» de diseño ya que son más de 70 actividades las que tendrán lugar, del 2 y el 12 de junio, entre sus dos circuitos: BDW y BDW City. Éste último presenta un programa que incluye más de 50 eventos multidisciplinares, organizados por entidades, estudios, empresas y establecimientos, que abrirán la BDW a toda la ciudad. Por el momento y a modo de resumen, os dejamos aquí una selección de los actos de la BDW, que no os deberíais perder. Podéis consultar todo el programa de la Barcelona Design Week en su web.
---
CONFERENCIA INAUGURAL: «¿Y SI LA SOLUCIÓN FUERA EL DISEÑO?» (JUEVES 2, 17.30 a 19.00):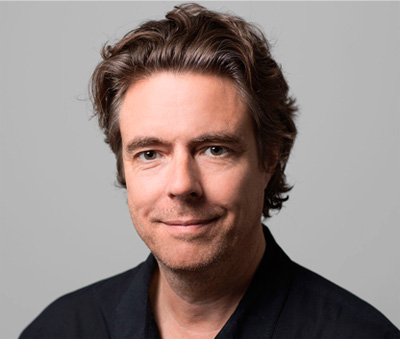 Replanteando el papel del diseño en la empresa y la sociedad, será el escenario en que Brett Wickens, socio del estudio de diseño Ammunition; y Alice Rawsthorn, crítica de diseño en el International New York Times y frieze, explorarán el impacto del diseño en el pasado, presente y futuro de nuestras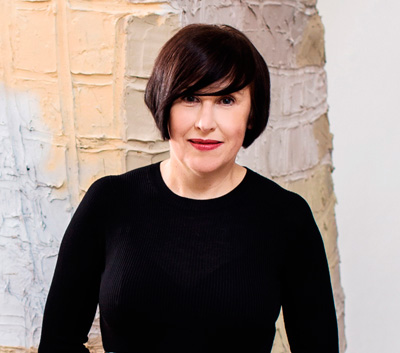 vidas.
En su ponencia «Design and us» (El diseño y nosotros), Alice Rawsthorn comentará la influencia actual del diseño en la actualidad y cómo será en el futuro. Mientras que partiendo de su propia experiencia, el diseñador Brett Wickens, nominado cuatro veces a los Premios Nacionales de Diseño Cooper Hewitt, hablará del rol del diseño y de los diseñadores dentro de la estrategia empresarial en su ponencia «Risk and Reward» (Riesgo y recompensa). Acceso por inscripción.
---
FIESTA DE INAUGURACIÓN (JUEVES 2, 19.00 a 22.00):
El Disseny Hub volverá a ser el escenario de la fiesta inaugural de Barcelona Design Week. Durante el evento, tendrá lugar la inauguración de «Interfaces», una exposición que conmemora el centenario de la empresa Simon. Entrada gratuita vía inscripción.
---
PECHAKUCHA NIGHT 26: ESPECIAL INNOVACIÓN SOCIAL (VIERNES 3, 19.00):
Esta nueva edición del conocido formato PechaKucha centra su mirada en proyectos que están colaborando, haciendo posible, impulsando o dando difusión a la innovación social.  En esta ocasión, los protagonistas son creadores, colectivos y proyectos que, mediante el diseño, intentan mejorar el bienestar de las personas, partiendo de la idea de lo común como espacio de trabajo y convivencia.
Ponentes: Veronica Kuchinow, economista de Simbiosy; Mariona López i Miriam Martí, de Wopala;  Mireia Barba, del col·lectiu Espigoladors;  Adrià Garcia i Mateu, Dissenyador de serveis de Holon;  David Bravo, del Premi Europeu de l'Espai Públic Urbà; Yve Ramírez, del col·lectiu 350BCN;  Coco (Elisa Rodrigo), de Moda Sostenible; Felipe Herrera, del Pla Comunitari en el barri de Roquetes; Javier F. Ponce, de Smart Floating Farms; David Cabrera, de la Sala Cíclica; y Bergith Mayer-Schuchard, de Kids & Cat.
Acceso por inscripción.
---
OPEN DESIGN STUDIOS (VIERNES 3, JUEVES 9 y VIERNES 10):
Cinco itinerarios por cuatro barrios de la Ciudad Condal permitirán descubrir cómo trabajan algunos de los mejores profesionales del diseño en sus diferentes disciplinas. Es necesaria inscripción.
---
DESIGN IS FUTURE CONGRESSTIVAL (LUNES 6, MARTES Y MIÉRCOLES 8, 9.00 a 13.00):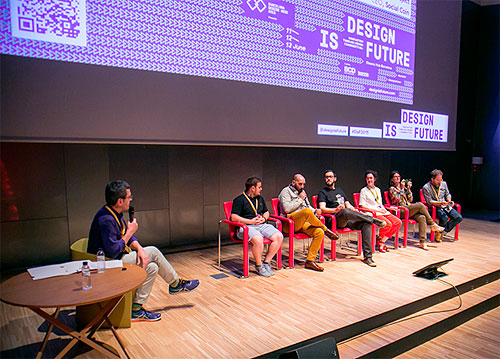 ¿Cuáles son los nuevos roles de los diseñadores?, ¿Cómo impacta el diseño en las empresas?, ¿Cómo ayuda el diseño a construir un mundo mejor? Estos son algunos de los interrogantes a los que dará respuesta la segunda edición del «Design is Future: innovation through design congresstival», un evento de nueva creación que explora nuevos enfoques del diseño desde las perspectivas de la profesión (día 6), la empresa (día 7) y la sociedad (día 8) mediante un formato que mezcla los conceptos de «congreso» y «festival». Creado y organizado por BCD Barcelona Centro de Diseño y el estudio de diseño gráfico toormix. Acceso por inscripción.
Toda la información en la web de Design is Future.
---
WORKSHOPS DESIGN IS FUTURE (MIÉRCOLES 8, 10.00 A 13.00):
Durante la mañana de la última jornada de «Design is Future» se organizarán seis talleres liderados por expertos y profesionales de diversos ámbitos, en los que se tratarán temáticas relacionadas con las tres áreas principales del congreso: la profesión, la empresa y la sociedad.
Los seis talleres:
Toda la información en la web de Design is Future. Acceso por inscripción.
---
DESIGN4FOOD: DISEÑO Y GASTRONOMÍA (MIÉRCOLES 8, 17.00 A 20.00):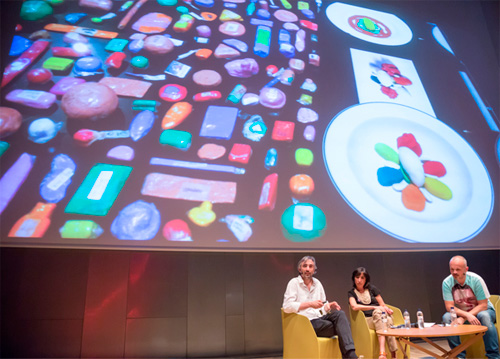 Organizado por el BCD y el estudio de diseño Papila, especializado en el ámbito de la alimentación, esta primera edición de Design4Food dará respuestas a cuál es la relación entre el diseño y la comida, si se puede diseñar lo que comemos, o quieres saber a qué se llama food design.
Con el objetivo de profundizar sobre los inicios del binomio diseño-gastronomía, y también para adentrarnos en el futuro y las principales tendencias de este ámbito, la actividad se dividirá en cuatro bloques: Antecedentes y Profesión, Empresa, Institución y Nuevos Horizontes.
Acceso por inscripción.
---
WORKSHOPS BDW (JUEVES 9 Y VIERNES 10):
Entre las más de las 70 actividades que nos propone la ya muy próxima Barcelona Design Week (2-12 junio) figuran sus tradicionales workshops, que se consolidan como una interesante herramienta para profundizar en las diferentes temáticas del diseño.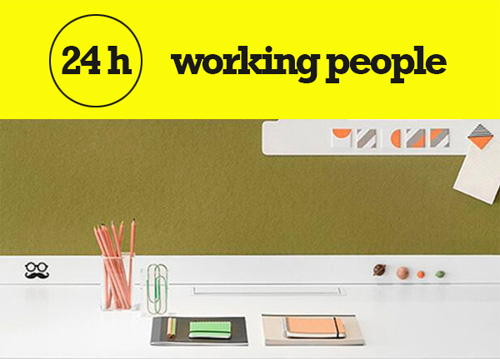 Estas sesiones prácticas, que tendrán lugar los días 9 y 10 de junio, y duran entre tres y cuatro horas, proponen en esta edición temas tan diversos como el branding, la innovación creativa, la impresión 3D, el smart márqueting, nuevas maneras de trabajar, el moodboarding…
Los talleres están organizados por miembros del Club de Empresas BDC y son impartidos por los profesionales de los estudios y las empresas participantes: Xavier Balsa y Marcel Batlle (Batllegroup); Dani Pàmies y Pere Rosales (Inusual); Eduard Vandellòs (Creactivitat); Antoni Parera (Innou Barcelona); Oriol Ventura y Javier Nieto (Ovicuodesign); Marc Garcia, Sofia Peres, Lara Irurita y Laura Altimira (We Question Our Porject); Núria Balogun (Finsa); y Àlex Jiménez, Jon Marín y Bernat Faura (Nutcreatives).
---
EXPOSICIÓN «INTERFACES» (2 JUNIO-30 JULIO):
Con motivo de su centenario, la empresa Simon, en colaboración con el BDC, ha organizado la exposición «Interfaces: 100 años de diseño en Simon», en la que se revisan de algunos de los productos y diseños que nos han acompañado a lo largo de nuestras vidas. La muestra también sirve para analizar la evolución del diseño industrial de los últimos cien años a través de algunos de los productos más icónicos de la empresa. Acceso libre.
---
Información e imágenes en la web de la Barcelona Design Week
You might also like