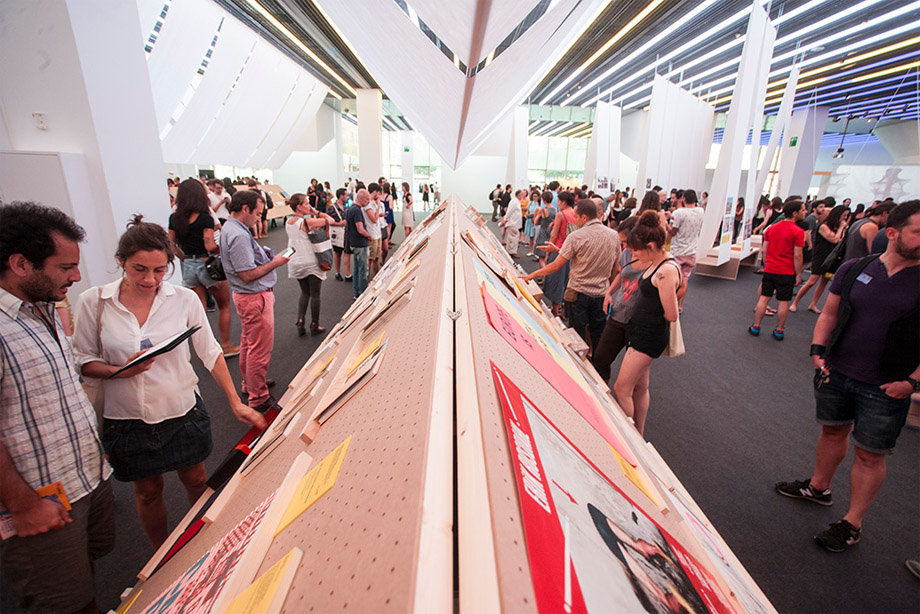 FADFEST:
Las agendas de los amantes del diseño echan humo esta semana. A los ya numerosos actos de la Barcelona Design Week se suman, desde hoy y hasta el día 12, los del FADFest. El Festival del Diseño volverá a tener como protagonistas la arquitectura, el interiorismo, el diseño industrial, el diseño gráfico y la comunicación visual, la moda, el arte y la artesanía, disciplinas que representa el FAD (Fomento de les Artes y del Diseño), organizador del evento.
En esta sexta edición, el FADfest está organizado en torno a dos ejes: por un lado, «El mejor diseño del año» con las entregas de premios en las diferentes disciplinas del diseño y la gran exposición con los casi 300 trabajos finalistas. Por otro lado, el «Ensayo General. Comida, emergencia sostenible y diseño», que tendrá como punto álgido una gran comida popular para reflexionar sobre la sostenibilidad alimentaria y el diseño el sábado 11 de junio.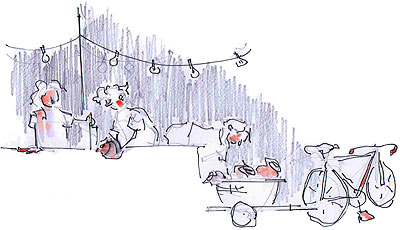 Además,  esta tarde se inaugura una instalación prefigurativa del Ensayo General con todos los elementos que se utilizarán para hacerlo posible: elementos de comunicación, dispositivos de transporte, mobiliario, vajilla, vestuario, cápsulas audiovisuales…
Al día siguiente del Ensayo General, los restos del evento se incorporarán a la muestra con los datos resultantes de la evaluación, imágenes, vídeos y una estación audiovisual desde donde se editará en directo el making of del proyecto.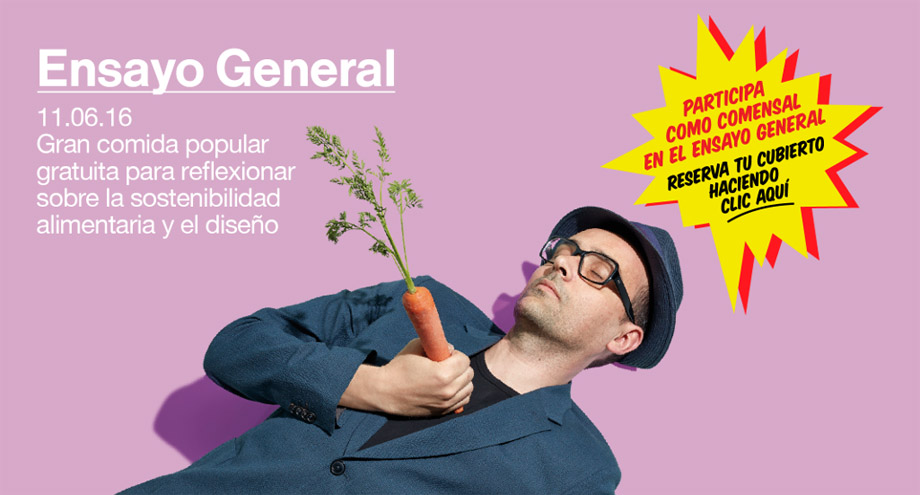 Estos dos ejes principales se completan con el resto de eventos del programa del FADfest, que comienzan esta tarde con la conferencia inaugural «Sustainable Food Design» (19.00) y una instalación a cargo del dúo austriaco formado per Sonja Stummerer & Martin Hablesreiter, que girarán en torno al tema central del FADfest: comida, emergencia sostenible y diseño.
Este mismo lunes, también abre sus puertas la exposición «El mejor diseño del año», que recoge las obras finalistas y ganadoras de los principales premios organizados por el FAD: los Premios Laus, los Premios ADI –que incluyen los reconocidos Delta, las Medallas ADI y los ADI Cultura–, los Premios FAD de Arquitectura e Interiorismo, los Premios Habitàcola y los Premios ModaFAD. En total se podrán ver cerca de 300 piezas del mejor diseño del último año. Esta muestra permanecerá abierta hasta el 30 de octubre.
---
OTROS ACTOS DEL FADFEST:

7 junio: Conferencia «Swiss trends in architecture and the exchange with the Iberic peninsula». El presidente del jurado de los Premios FAD Internacionales, Daniel Kurz, hará una breve introducción al tema propuesto y se iniciará un diálogo entre él, Belén Moneo y Xavier Bustos, los tres miembros del jurado de los Premios FAD Internacionales.
7 junio: Mater Brunch: «Upcycling: reciclado y mejorado». Desde la industria y el diseño se están haciendo numerosos esfuerzos para lograr una sostenibilidad real en el uso de los materiales. De la mano de KME, Cosentino y Procedes Chenel, se darán a conocer casos de éxito en los que se ha conseguido un uso óptimo de materiales reciclados.
8 junio: Entrega de los Premios FAD de Arquitectura e Interiorismo. Un total de 30 finalistas en sus diferentes categorías optan a los premios. Durante el acto también se entregarán los Premios Habitàcola para estudiantes, que este año tienen como tema el uso de las azoteas.
9 junio: «The Materials Farm. Designing New Materials From Agriculture, Food and Living Organisms». En esta sesión, se descubren de la mano de diseñadores e investigadores nacionales e internacionales experiencias en el desarrollo de nuevos materiales a partir de la agricultura, la comida y los procesos biológicos.
9 junio: Entrega de los Premios ADI. Bajo el nombre de Premios ADI se encuentran tres galardones: los clásicos Premios Delta de Diseño Industrial, las Medallas ADI para estudiantes de diseño y los nuevos Premios ADI Cultura, que quieren premiar proyectos que fomenten la cultura del diseño.
10 junio: Visita a las instalaciones del Instituto de Ciencia y Tecnología Ambiental para entender las investigaciones que se están llevando a cabo en el ámbito de la agricultura urbana y las investigaciones de sistemas de cultivo adaptados a la producción y consumo agrícola en las ciudades.
10 junio: Entrega de los Premios Laus de Diseño Gráfico y Comunicación Visual de Barcelona.
10-11-12 junio: Arqu[in]FILM. En el marco del FADfest 2016, ArquinFad colabora con la Filmoteca de Cataluña ofreciendo una muestra de cine y arquitectura con un ciclo de filmes de no-ficción sobre el oficio de arquitecto:
Viernes 10: «78 Hours» (Cole P. Skaggs. 2015. S/D. 4′) y «74 m2» (Paola Castillo, Tiziana Panizza. 2011. VE. 67′) .
Sábado 11: «Work in Progress» (Pablo Casals-Aguirre. 2013. S/D. 3′) y «Getting Frank Gehry» (Sally Aitken. 2015. VOSC. 57′).
Domingo 12: «Casalata» (Angelo Lopes, Lara Plácido. Brasil. VOSC. 14′) y «The Man Who Prints Houses /El hombre que imprime casas» (Jack Wake-Walker, Marc Webb. 2011. VOSC. 60′).
El programa completo en la web del FADfest.
---
Información e imágenes en la web del FADfest
You might also like